What an incredible day me and Nixie have had. I woke up feeling pretty rough, I had barely gotten any sleep, Nixie kept me up most of the night, wanting to nurse all of the time. She hasn't been very well these past few days dealing with a cold that's been wearing her out. Right after I woke up this morning I felt the strongest pull to go to the woods, i thought being outside would be good for both of us. Whenever i feel a bit low, i know that the best place for me is the woods. It always restores me in some way and gives me exactly what i need. Plus I really wanted to have another wander and just go wherever Nixie decided to take us, magical things always happen when I allow her to lead the way.
I decided to head over to our old stomping grounds, Holland's Wood and it was amazing being there now that the campsite is closed, it's the perfect place for Nixie to be able to run around freely and that she sure did!! As soon as she got out of the backpack she was immediately in exploring mode and found some mole hills for her to stomp on. It's such a beautiful area with great old oaks surrounding us and with Balmer's lawn beside us and all the horses grazing there. Nixie wanted to go running and wanted to do so on one of the main paths of the campsite and just a little ways in the distance we saw a herd of horses, we stopped and stepped aside and they all walked in our direction but went right past us, Nixie was standing on a log getting so excited that there were horses, she loves them so much almost in a painful way at the moment. I forgot to mention that before we arrived there and as we were passing Balmer's Lawn Hotel we saw two horseback riders and she had a complete meltdown because she wanted to ride too, it's the first time she's gotten upset over that.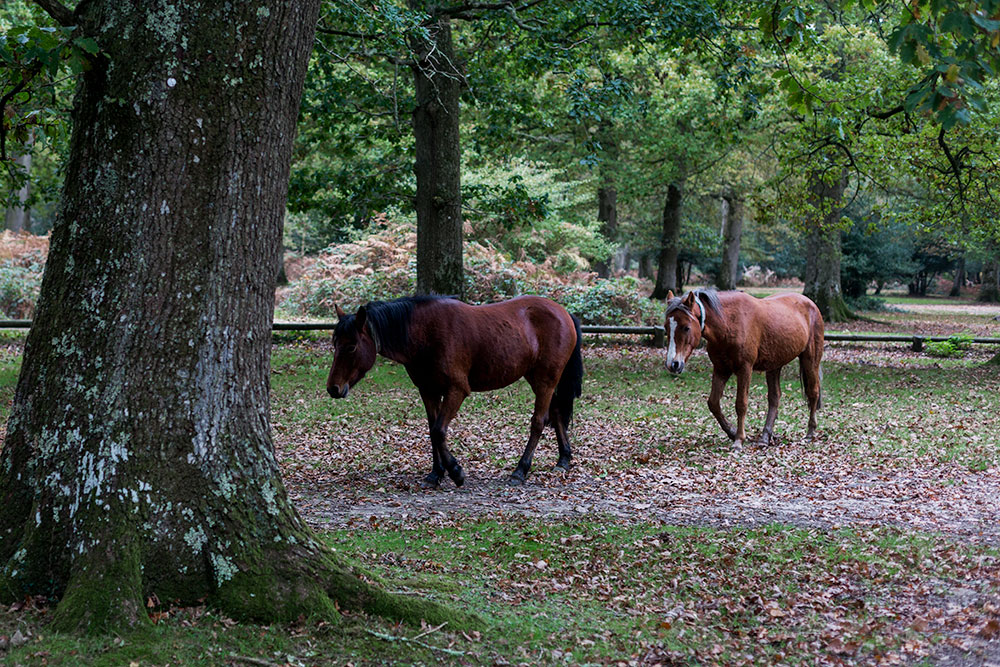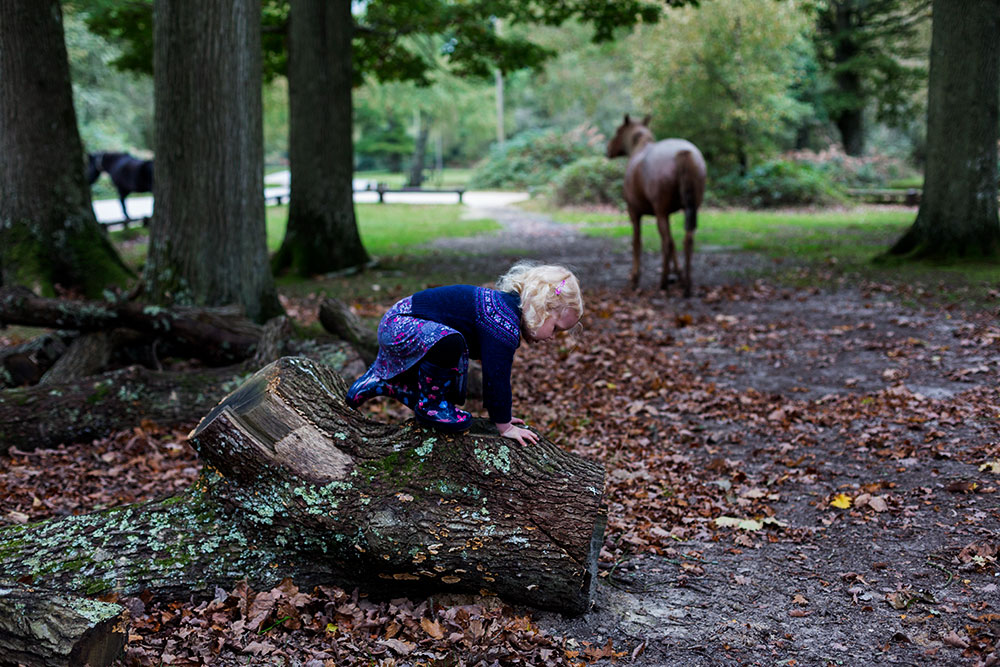 It was all about the horses today. They are such majestic, vibrant beings living purely in the moment and whenever i see them galloping with their mane blowing in the wind I always feel such a sense of wonder and awe, they mirror our own potential for vibrancy and remind me to stay out of my own way because whenever i'm feeling a bit out of sorts, it's usually because I'm resisting something rather than allowing things to be as they are.
After the horses passed us, we continued ahead and this time a herd of shetland ponies came running straight towards us veering off to another path and we decided to follow them, ok well Nixie decided. She wanted to get close but not too close. These are the same ponies we've met countless times before so she's pretty familiar with them.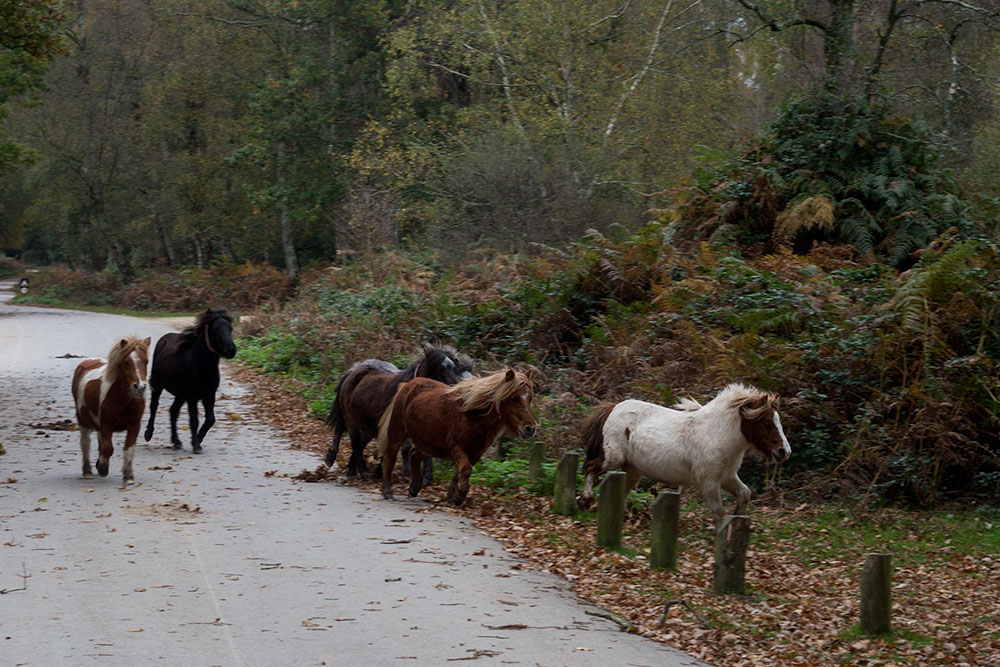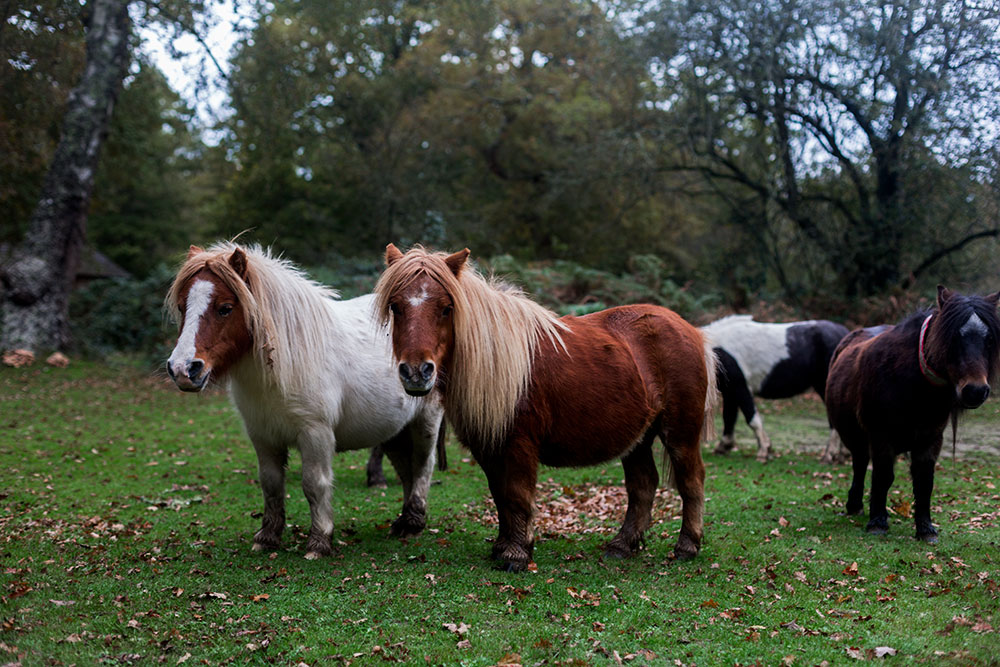 But they didn't grab her attention for too long because within a blink of an eye she was off leading us to Balmer's Lawn and within maybe 10 seconds she managed to find one of the muddiest puddles to date! I think she out did herself with this one! She had the absolute best time!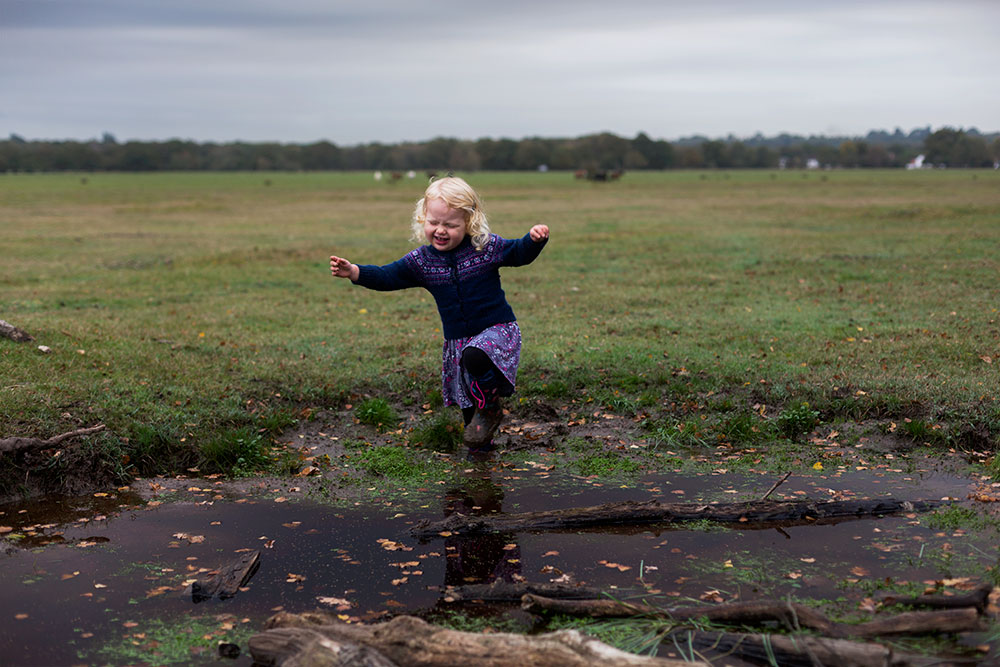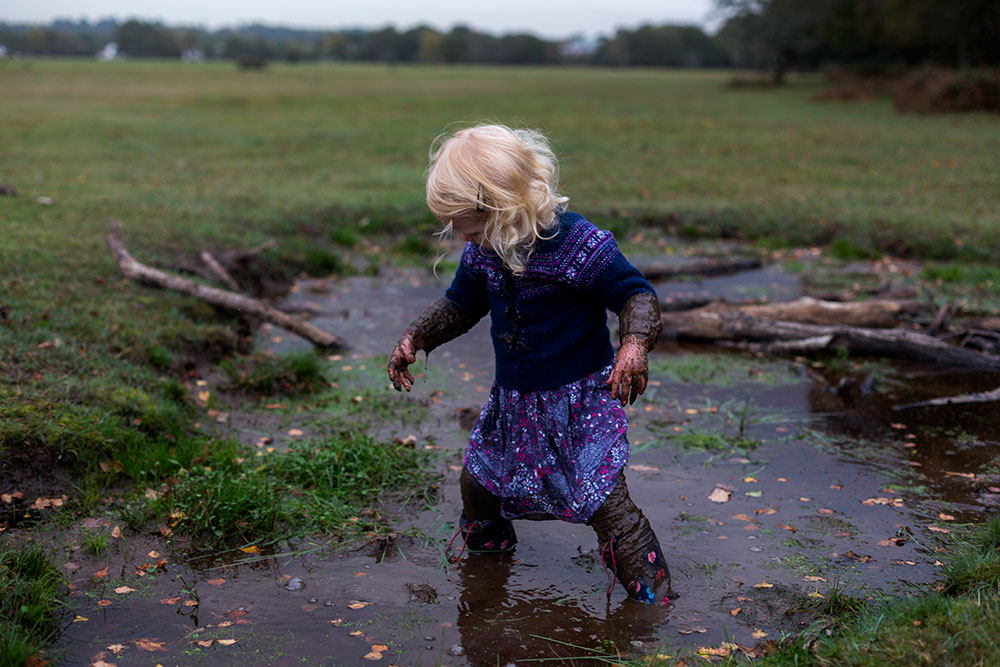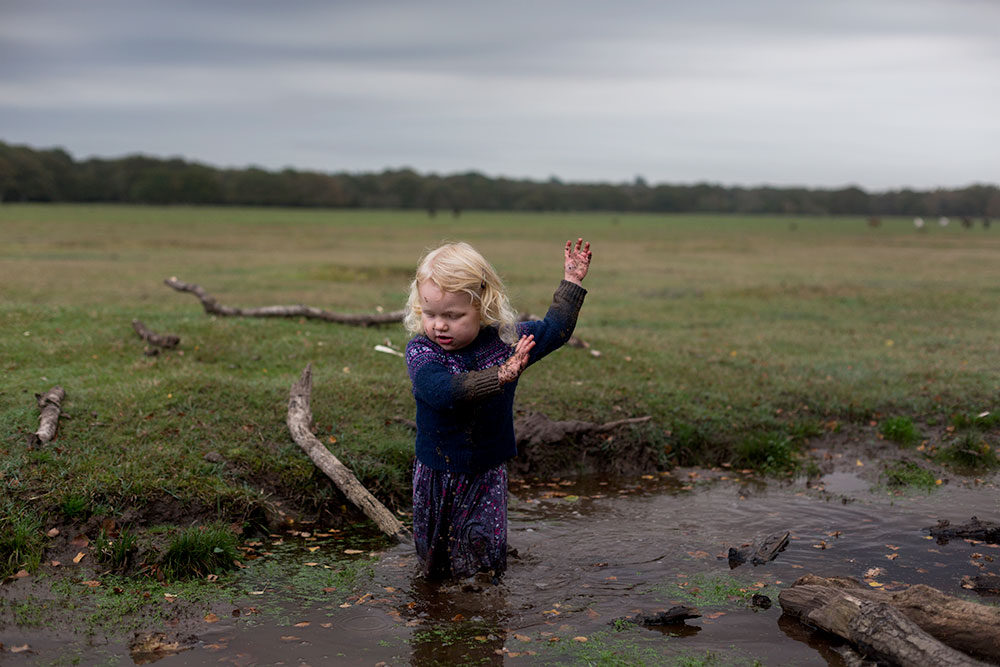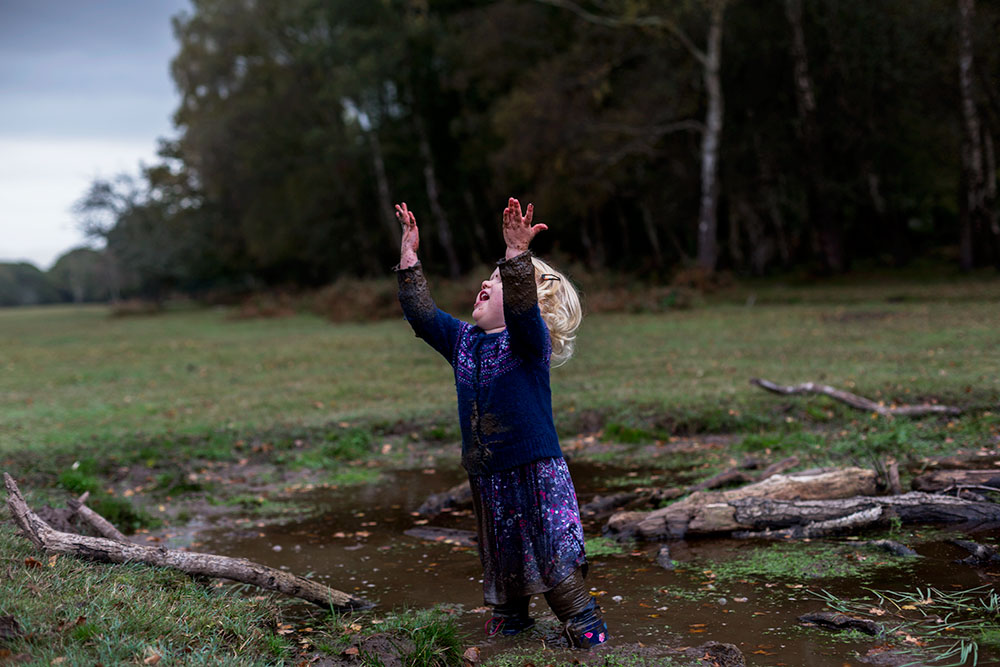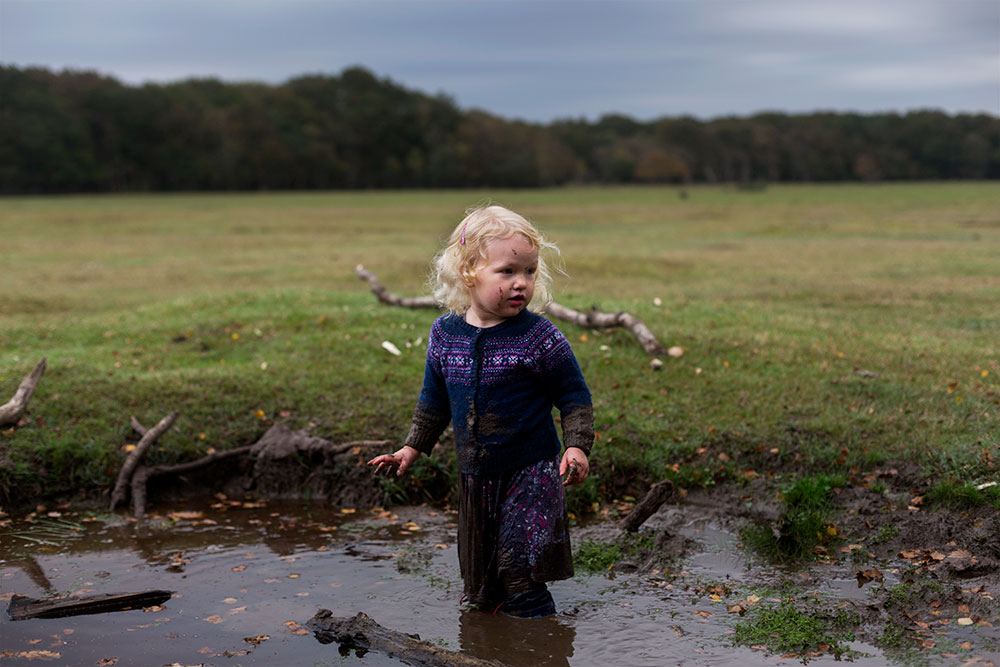 Until another couple of riders came right past us, which was a great opportunity for me to ask them about how old you need to be to begin lessons, she basically said that if a helmet fits them then they can. Nixie was thrilled that they were so close to us but the joy quickly vanished when she realised she wasn't going to be able to ride them and another meltdown happened all while i was trying to put the number the woman was giving me into my phone with my very muddy hands, at the same time trying to hold Nixie so that she wouldn't spook the horses! It was all a bit stressful!!! After they left she was in such a bad place, crying so hard shouting, "ride them, ride them!!!" and there was nothing I could do to make her feel better, all she wanted to do was chase after them and it took a while for her mood to shift. She had obviously reached a stage of overtiredness. Her emotions were all over the place, it was really like a Jekyll and Hyde scenario, after she stopped chasing the riders she wanted me to chase her, she'd switch from happy to sad to angry almost in the same breath, it was all pretty intense and i really felt for her but when she's in this type of state she just needs some space to go through it, she doesn't like if you try to smother her with love and affection, she will come to you for the love and affection when she's ready. She knows that I'm always right beside her whenever she needs me. I also really wanted to get her into dry clothes, but she was having none of it and I knew that whenever she'd calm down she'd change her mind. I think being two years old must be one of the toughest and most challenging ages to be, you're just beginning to make sense of the world, really beginning to discover your own sense of self with your own needs and wants, feeling and experiencing new things all of the time and at the same time still learning how to communicate with others, it must be pretty full on and intense especially when you are unable to get what you want and not yet being able to understand why.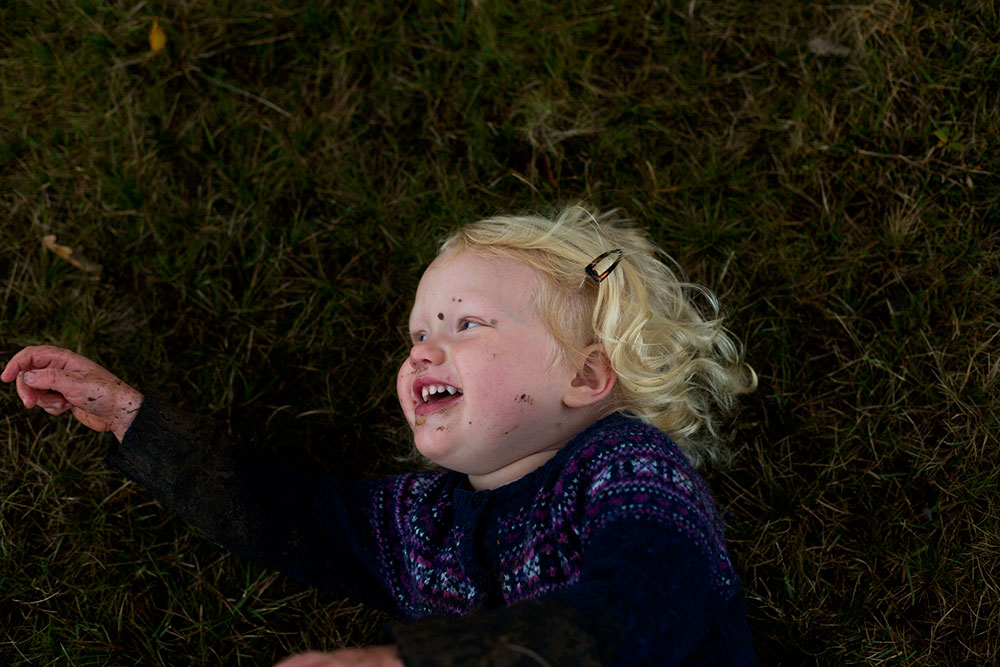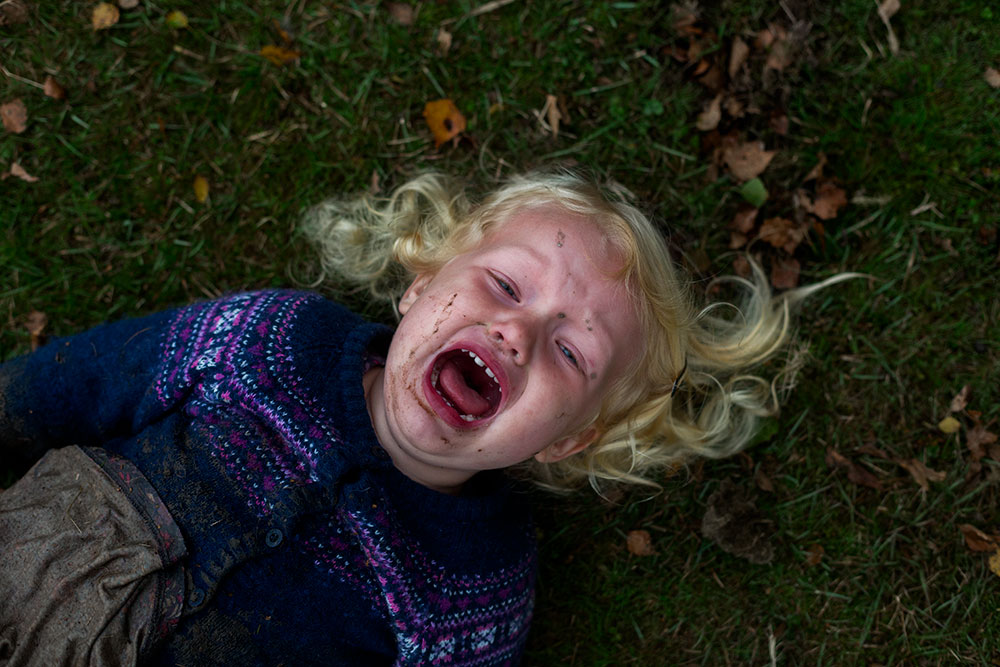 I couldn't help but feel slightly guilty though because i didn't have the best of timings today & we probably left home a bit too late. Since nixie was restless all night and up early she almost seemed ready for a nap just when we first got to Holland's Wood. But there was nothing I could do to change it so I just had to let go and let be. She continued to want to play chase for a bit longer guiding me into the woods again which are at the edge of Balmer's Lawn. Playing little games of peek a boo along the way. At this point her mood was beginning to change and my happy little Nixie was returning.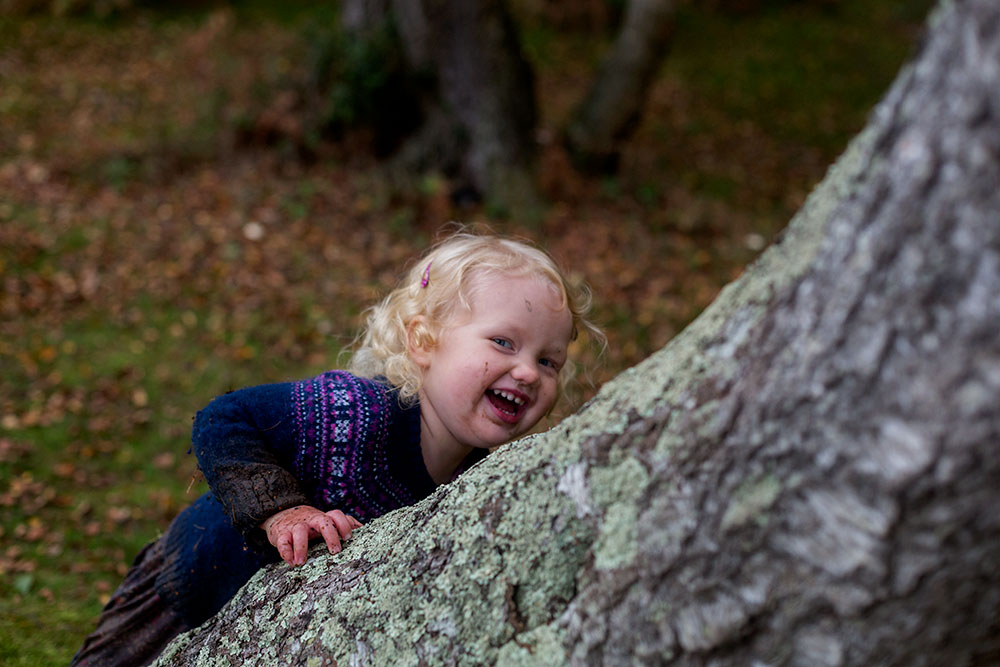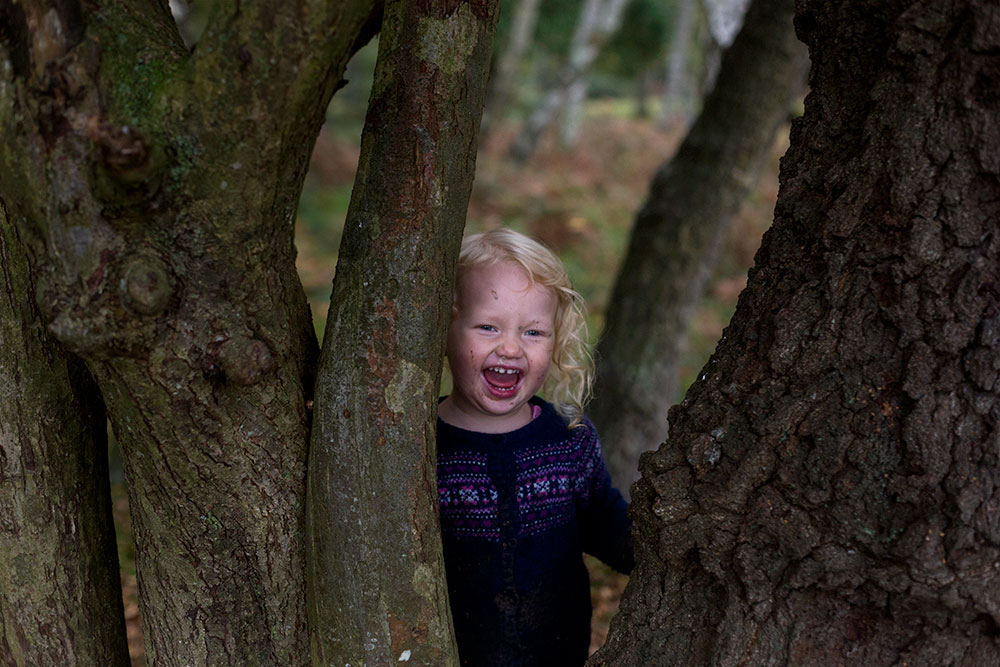 From here she headed straight back out onto Balmer's Lawn in the direction of all the horses stopping and playing in pretty much every pool of water along the way! Once we passed the middle of Balmer's Lawn you come across all of these little round mounds of grass which look absolutely surreal especially with the moody sky and the light fog we were experiencing and these little mounds are one of Nixie's favorite things to play on, she just loves jumping from mound to mound, sometimes making herself dizzy running around them. At one point she told me she wanted to go to the trees so we headed towards another bit of forest along a different edge of Balmer's Lawn, she knows this area pretty well by now since all throughout our camping days from the summer we spent a lot of time exploring this area. But it took us a while before we got there because we needed to stop and collect flowers for one of our current projects, & she needed to stop and pick every mushroom in sight and to also make friends with a slug we passed by. It was the most endearing sight, she crouched down as close as she could and said to me, "hold it, cuddle it..!" all the while trying to get it to crawl onto her hand. Now i really despise slugs, they repulse me for some reason, i have no issues with snails but something completely changes if there isn't a shell and I was exceptionally proud of myself for not letting her see my absolute disgust for them, the last thing i would ever want to do is create the same feeling within her about them. After a while of her professing her love for this slug we continued towards the woods,and made it quite far and i thought i was finally going to get the chance to put some dry clothes on her but once again this plan was delayed because all of a sudden she became really upset and said to me, "mummy i'm sad!" and i asked "why are you sad my love?" and she replied, "miss slug!!!!!" turning herself around to try to trace her steps back to him/her so there we were in the middle of Balmer's Lawn trying to find this slug again. It took us a little while but we found him/her and I thought that she was just going to explode with pure happiness! She sat down next to him/her and gave him/her a leaf and that was all she needed to do. She was finally ready to get to the woods.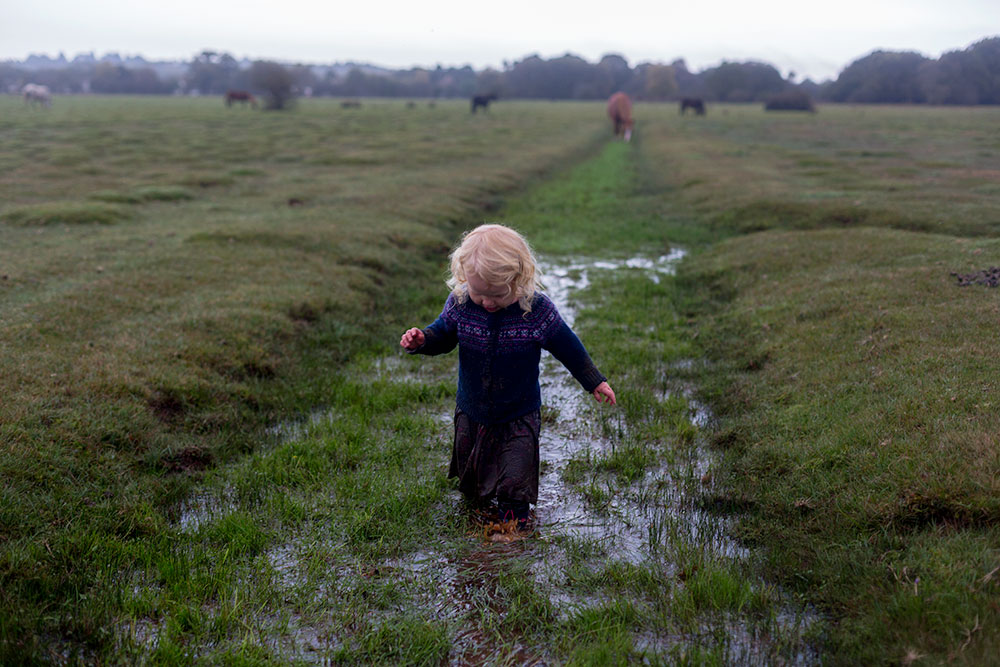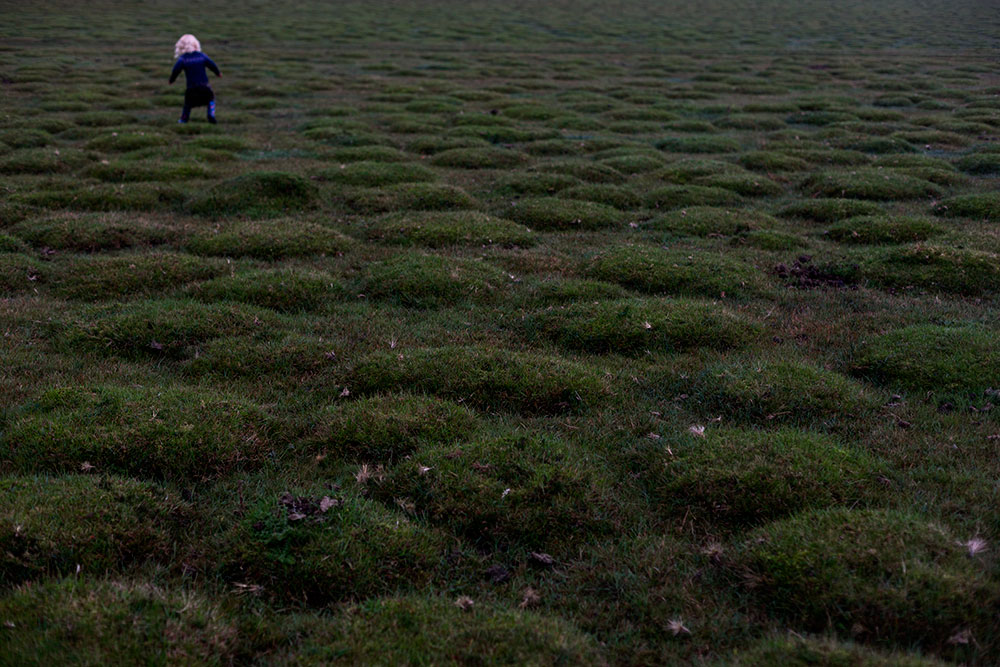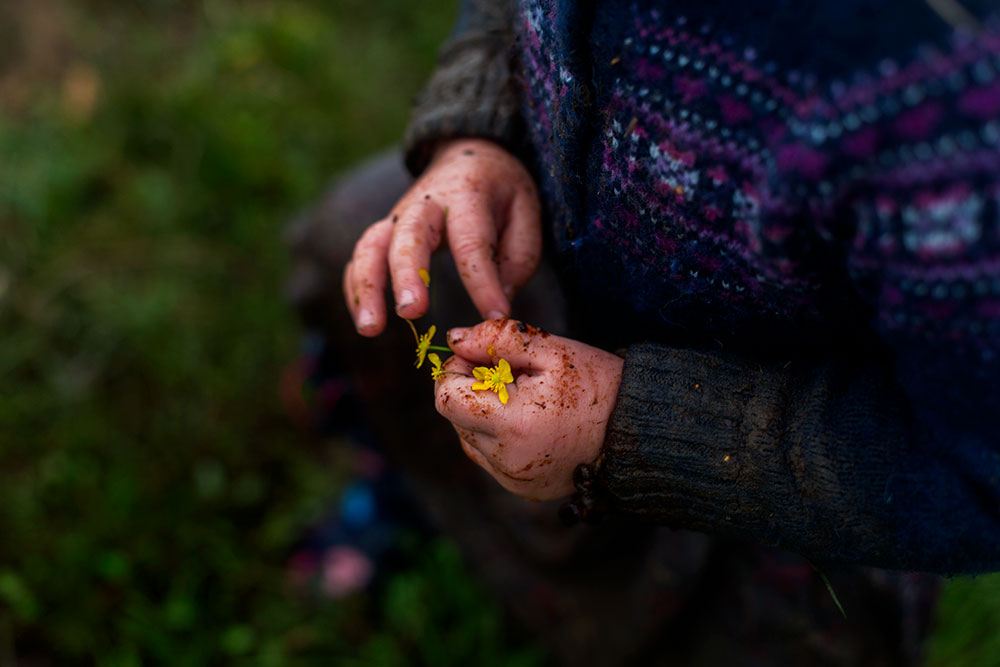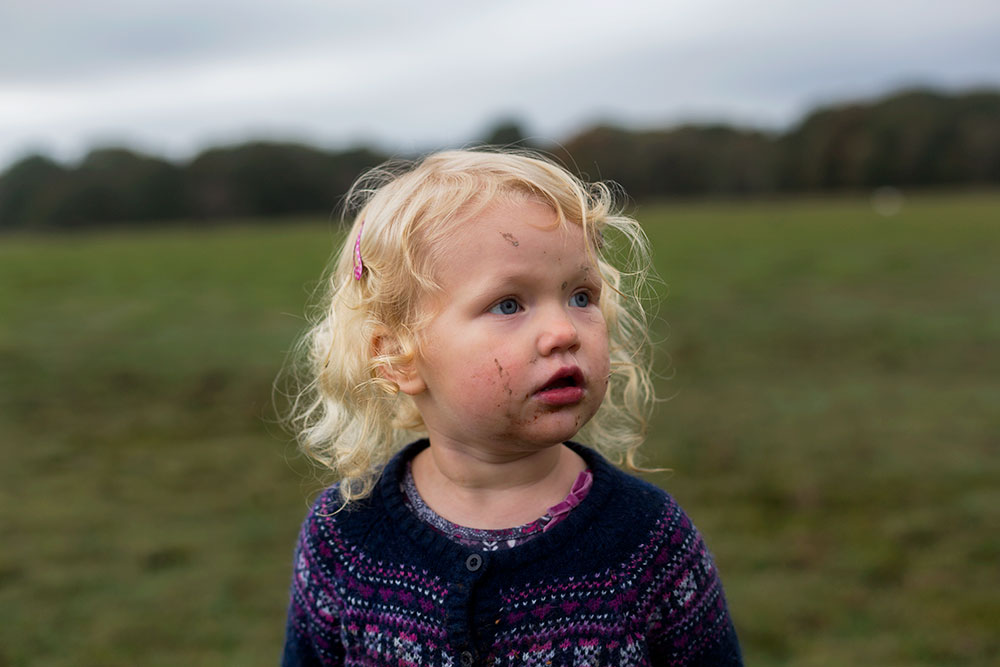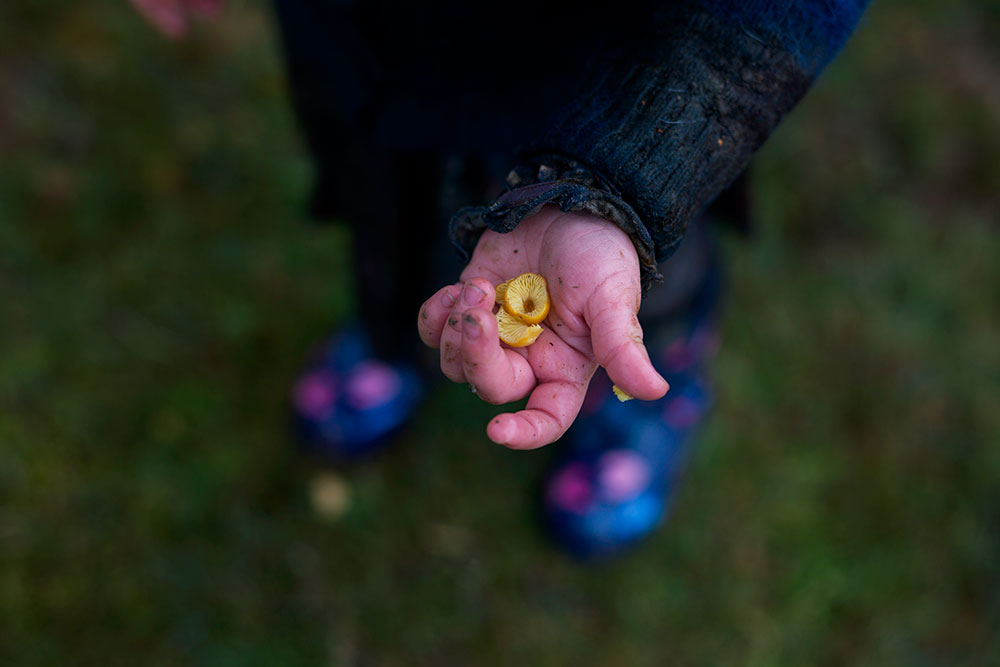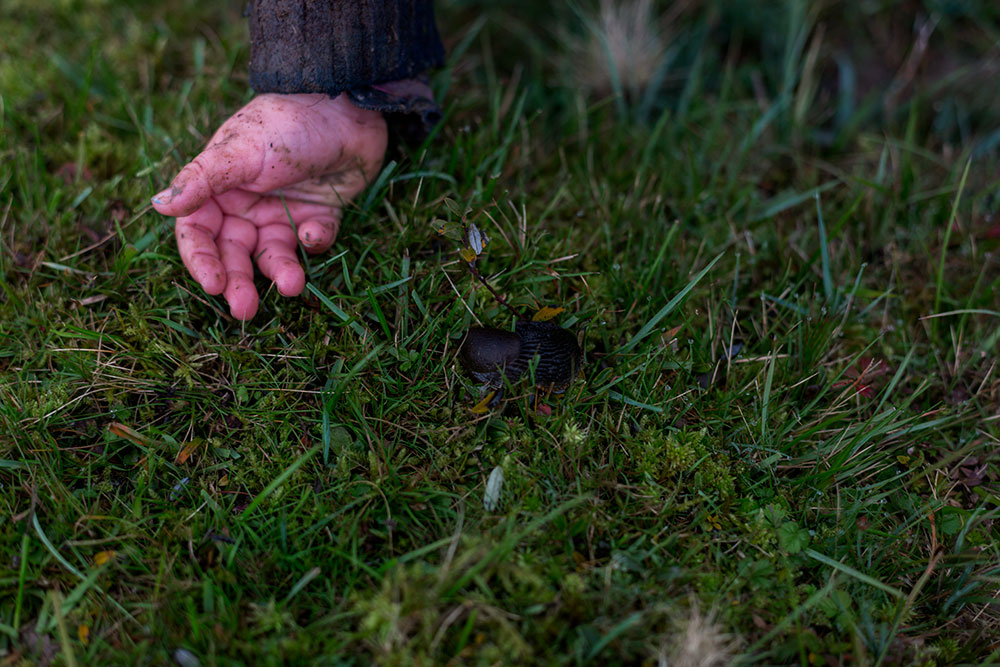 Once in the woods and after getting Nixie into dry clothes and shoes we found the most perfect tree to sit under so she could have some boob. Nursing out in the woods always feels extra relaxing, everything slows down and you feel so grounded, so connected to the most beautiful earthy energies. She fell asleep almost instantly in my arms which I hadn't anticipated, I had assumed she'd have her nap once we got back home.
I only wished I would have brought a blanket for her but least I could give her my hoodie to lay on, I only had a T-shirt on underneath but luckily it wasn't too cold out. Seeing her sleep in the woods always make me so happy, it was an unexpected gift to have this little bit of time to myself in nature, it was such a blessing, to just be able to sit and be, feel and connect to myself again. This felt like the reason I had felt such a pull to come here today, to have this time out in the woods on my own. I was so grateful to have this time of stillness, moments like these don't happen too often in my life these days.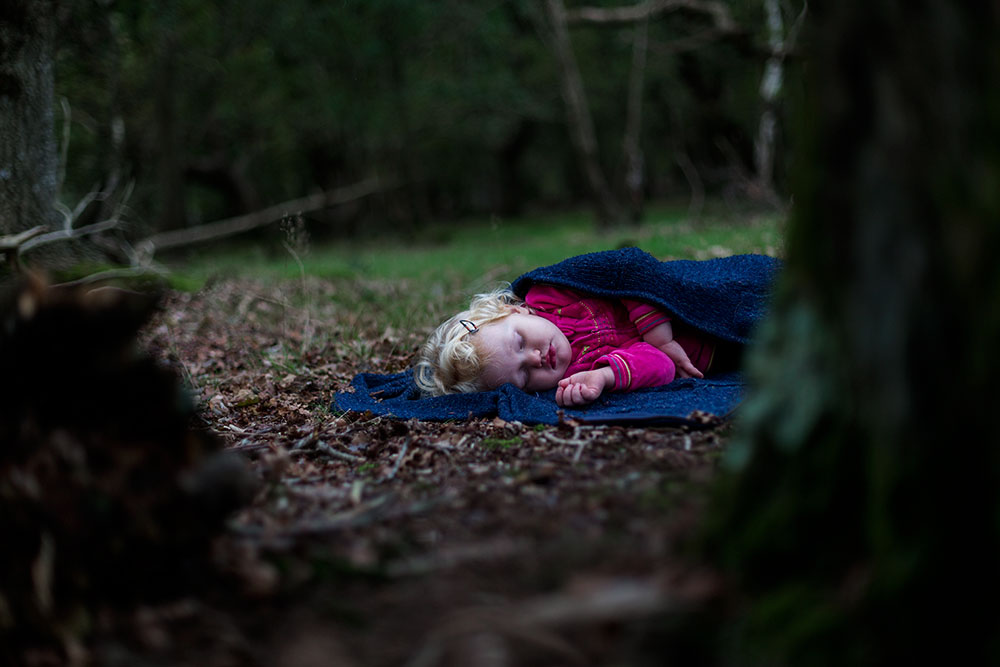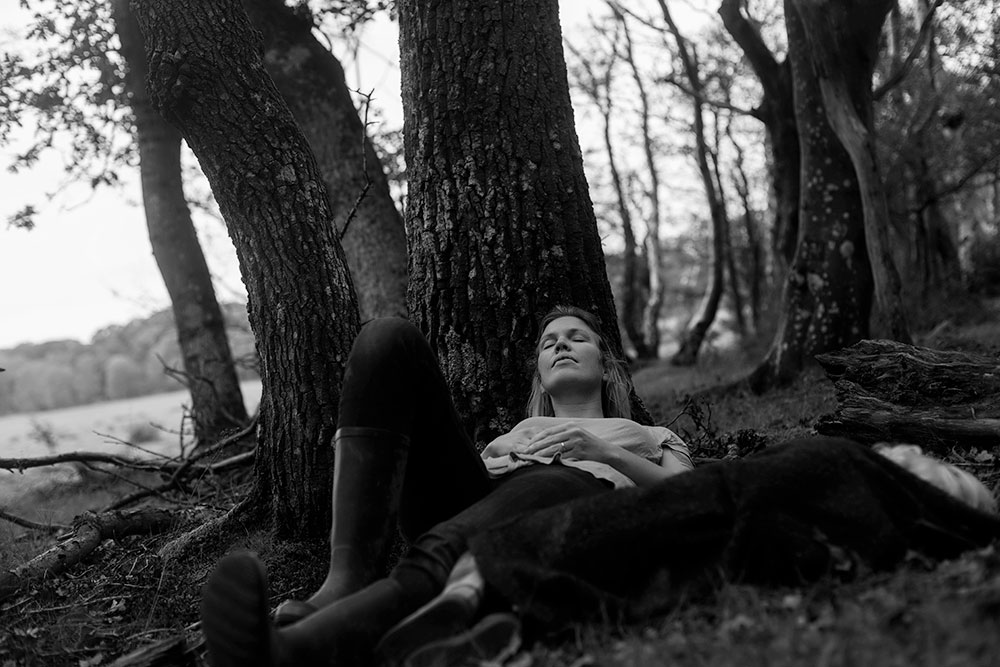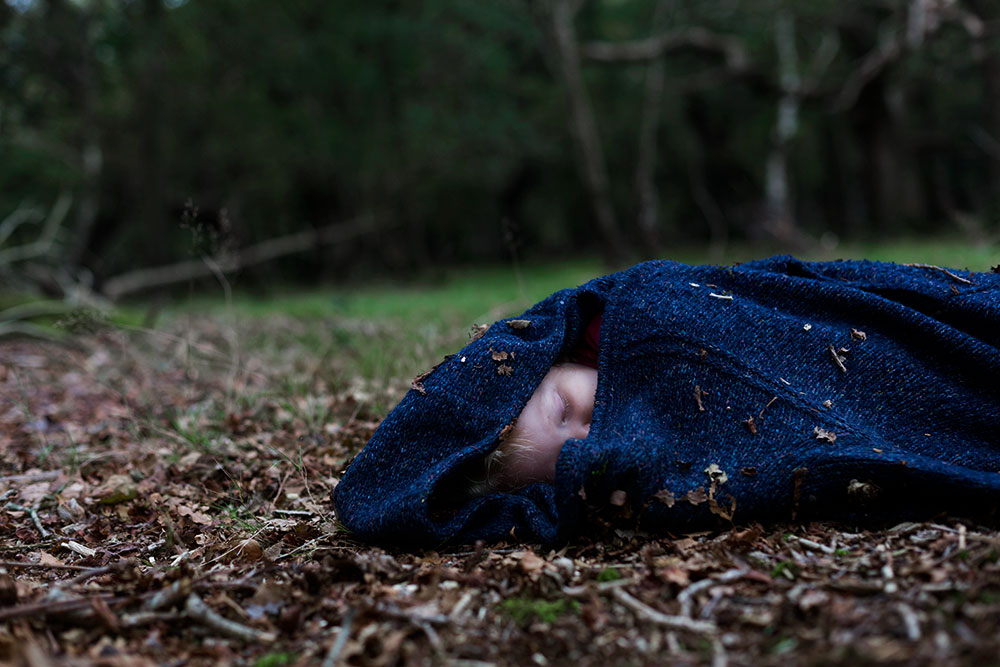 Life has this way of spiralling in and out and at times you'll feel you have it all figured out but then once again feel that you have no clue but I kinda think that's the point of life, to experience, to question, gain awareness, question some more, let go, let in and then do it all over again over and over. I think the whole process becomes easier, you gain more and more grace with each spiral. Life is never stagnant even if at times it feels so, these are usually the moments just before another big shift, at least that's how I experience things. That's another amazing thing, we all see everything differently, completely unique to us dependant on our own experiences and the way we perceive them, everything in life is subjective that's why it's so crazy that we live in a world where so many people judge others or where so many people think there's only one right way to do things, that we should follow a set curriculum of some sort in all aspects of our lives, that to me is unnatural.
I don't think we're meant to be arriving anywhere and by that i mean we're not meant to reach peace were meant to be peace, happiness is here now, not somewhere in the distant future but we're meant to move along in peace through all the ups and downs it's not about only reaching a place of only ups it will never be that way, life is always happening and where life happens so does every emotion and feeling under the sun.
So much is changing with me and Nixie's understanding of each other, it feels like our connection continuously grows in depth, she's now able to communicate more and more and it's making everything feel easier. It's making life feel easier. These days we're having a two way dialogue not that we didn't before but now it's in a more concrete way, she's able to let me know exactly what she wants and doesn't want, she's understanding concepts which I hadn't been aware of, maybe that's why there's a lot of frustration and big emotions, because she's already aware of something but she's unable to make me aware of her awareness which would obviously create such frustration! I mean imagine being in a foreign country where you're unable to get your thoughts and ideas out so that others may understand you. I believe we are born with this innate need to be understood, to connect with others, & to express who we truly are.
What we need in this world are people who feel, people who truly feel what they are feeling, people whose outer persona fits their inner persona, people who are congruent, people who are themselves, who live from their own center, grounded into the earth and connected to the universe, this I believe will change the world.
Being with Nixie makes me feel that i'm living my truest self and for the first time in a long while i can truly say that i feel I am exactly where I'm meant to be. Sitting there in the woods while she slept, I felt a deepness within me begin to wake up again.It was another moment of remembering, remembering who I am beyond being a mother. I feel it is time for me to go deeper within myself again & to not be afraid to share because by sharing we open up the possibility of new connections.
About 40 min passed and I could hear the sounds of little drums fill up the sky above me and it started to rain. The one time i didn't bring any rain clothes, you'd think i'd have learnt this by now in regards to british weather, to always be prepared but i didn't mind, Nixie was warm and I wasn't too cold. I love hearing the sounds of the rains hit the forest floor, watching each droplet move the ground beneath me, making leaves tremble, and watching little spiders and beetles scurry along. The rains started to become heavier and I scooped Nixie up in my arms and held her in my lap underneath a tree where there was a bit more shelter, now i was getting a little cold but holding nixie close to me warmed me up. After a little while in my arms Nixie starts to wake up and wanted boob & after another little while she became more awake and then water drops began to fall on her face and every time it happened she'd giggle while giving me a little love glance and clutching ever so tightly onto me, we were so connected, so immersed in one another, these are the most beautiful times with her & I want to always remember these moments, the way she looks at me, the way she smiles at me, & the way her eyes smile.
Once she woke up completely, it was time to make our way back home, we continued through the woods holding hands & at one point had to cross through some epic mud that was actually tiring to walk through until we reached the road where I put her back into the backpack for the walk back to the station. Once home we did some painting and then it was time for dinner. Afterwards we had a bubble bath together which we haven't done together in months, It was so lovely, she was so happy and loved it you could tell, she wanted to wash my hair, it was the sweetest thing ever and then when we went and laid in bed, I asked her about our day and she said the best bit was the bath with me!! Oh how this melted me! And she also brought up the horses and the rain on her face. I just love the thought of her thinking about her day! She was so content, happy and at peace and fell asleep effortlessly. It was another beautiful day for the memory bank.