This past Sunday Nixie got reunited with her sweet Tomato. Ever since the last time she got to ride him she hasn't stopped talking about him. Everyday, several times a day, she gets sad and says to me, "I miss tomato,luv him, want to riiiide him, cuddle him" and at other times she'll be reminiscing about tomato and in a happy voice will say, "ride tomato, i running!!"
Her love for her new friend is really one of the sweetest things I've seen. I called the stables first thing at 8:00 in the morning to see if there was a chance that she could have another hour ride and lucky for us I was able to book her in for one at 11:00. And if only I had my camera to get some video of her incredible reaction when I told her she was going to get to ride Tomato again! She jumped up and down with her hands in the air & in the most beautiful excited way started shouting , "Yay!!!! Tomato!! Get to ride tomato!! Yay!I luv tomato!" and then we ran upstairs to our bedroom where Kevin was so she could share her wonderful news and that she did in the most happy excited energetic way I've ever seen.
We got to the stables about 20 min early so we could fill in paperwork etc. But since this is going to be a regular thing for us we won't have to fill it out again. While Kevin dealt with that Nixie spotted an orange cat sitting on this table and immediately she ran towards it, she asked for my help to get her up so she could sit next to her and within moments they were the best of friends! This cat was so sweet, nuzzling her, rubbing up against her and they even shared kisses and looked longingly into each other's eyes. Nixie was once again in love. Once their moment was over she rushed over to Tomato's stall and they were finally once again reunited, she was so calm and gentle as she stretched her hand out for Tomato to sniff. She was being so cautious with him while getting reaquainted which was amazing to see because cautiousness isn't her usual state of being at all! But she's understanding now how she needs to be around animals so that they don't get frightened, it's incredible to see how far she's come with her relationship to them. I had thought that maybe she'd rush up to tomato in an extremely excited state which might not have been the best but instead she seemed so mindful, it was really beautiful to see.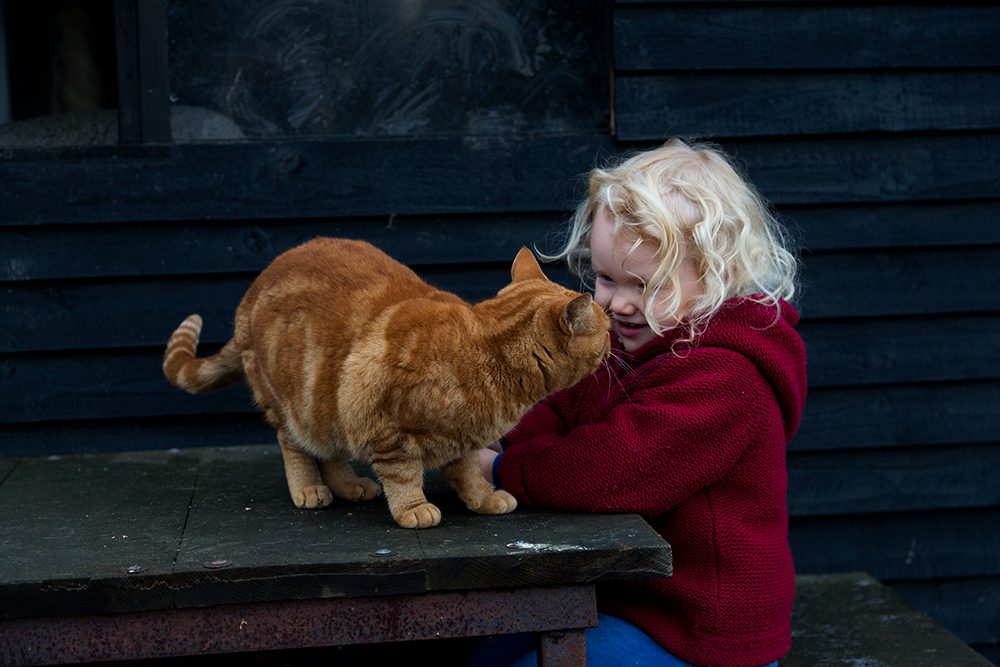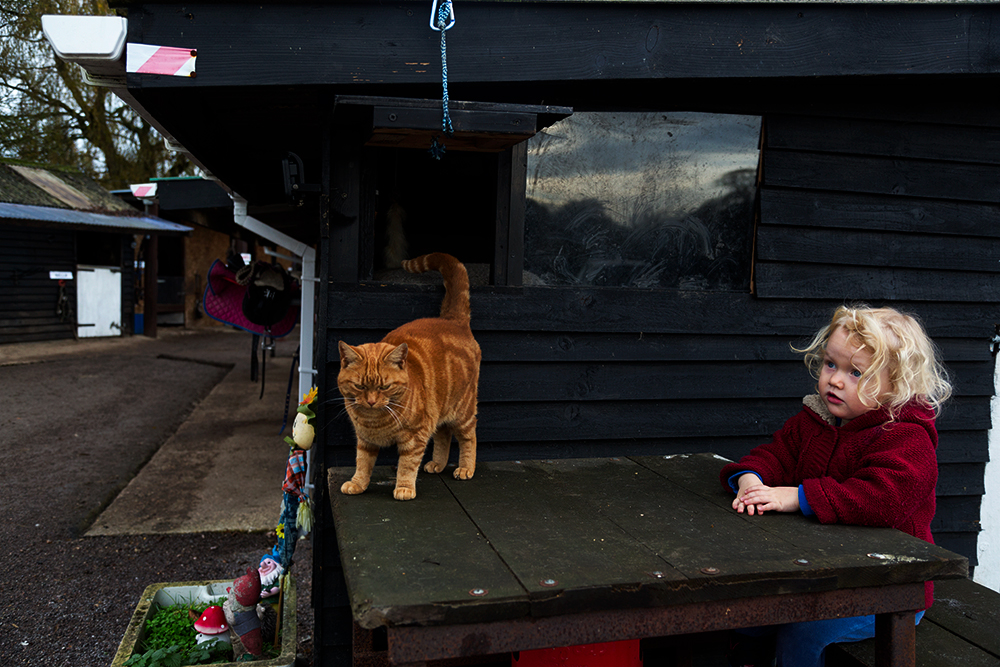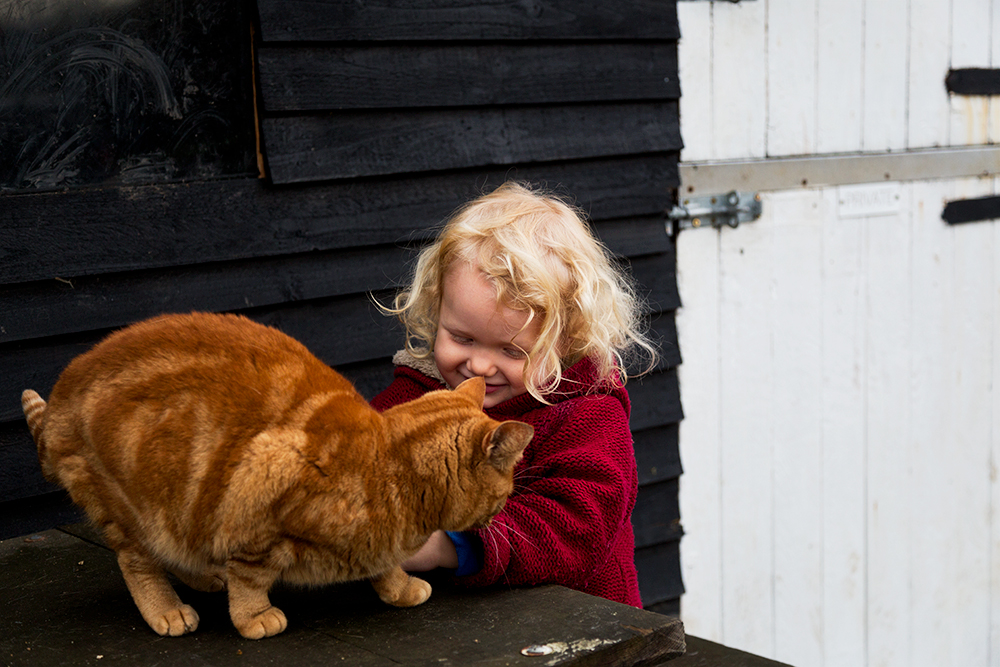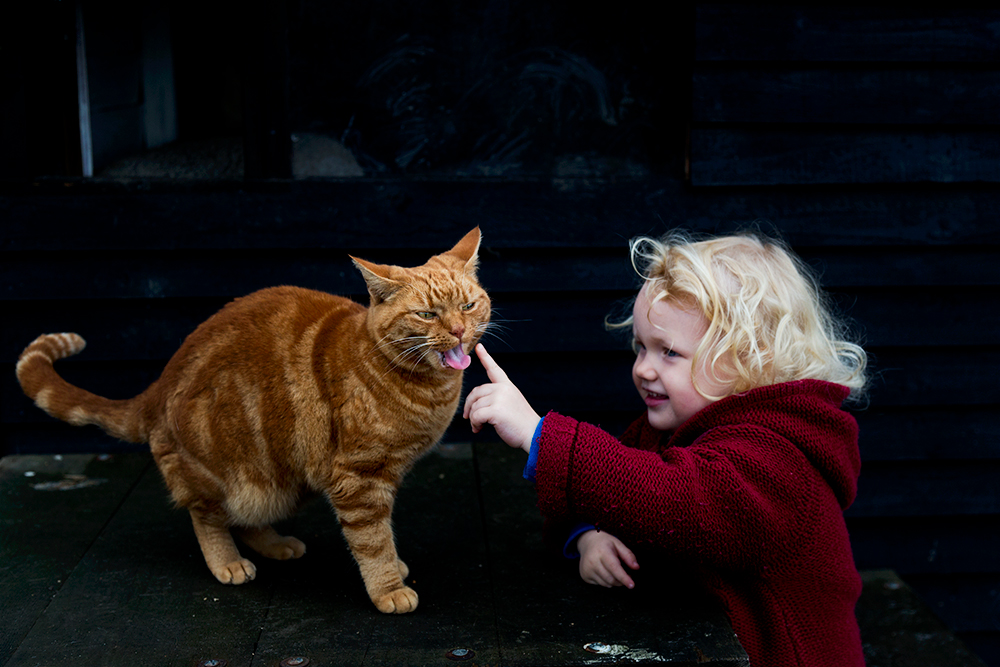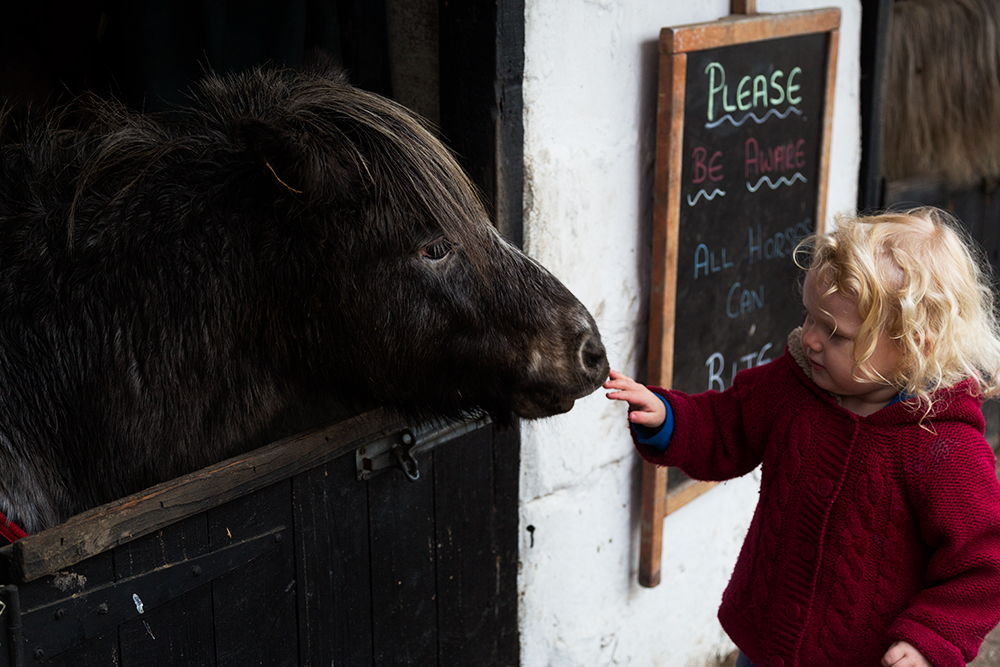 I told Nixie it was time to go put on her helmet and I was so amazed and impressed with her because she ran in front of me knowing exactly where to go! I was almost surprised that she was so excited about it too as I still so strongly remember how until this season she's absolutely hated having anything on her head!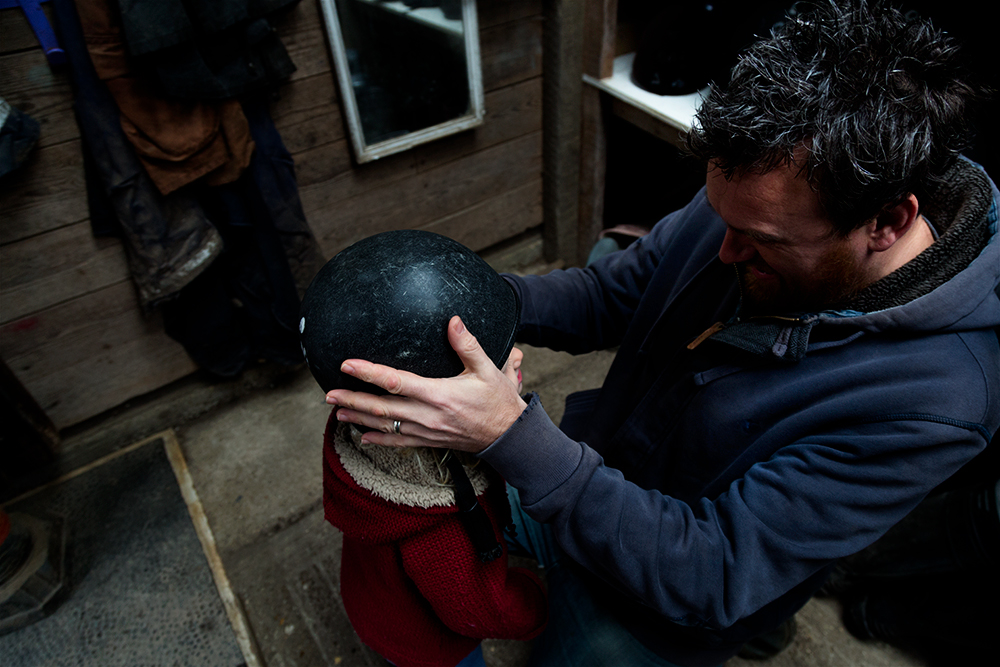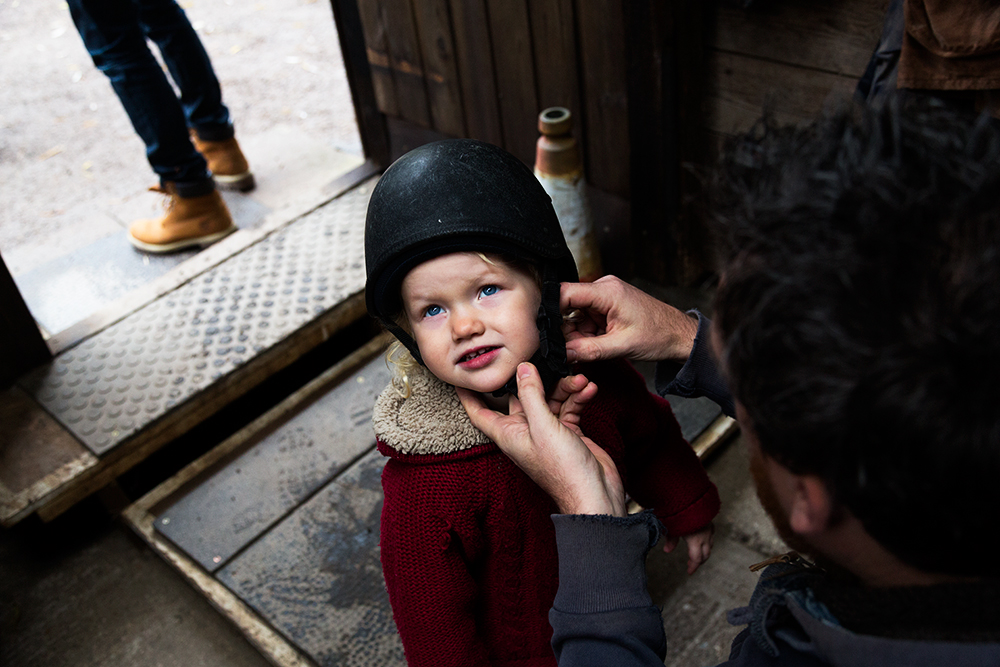 We still had to wait for the previous riders to return and she took this time to make friends with a sweet little dog who was sitting on a bench, I had asked the owner if she would be OK with Nixie and she said, "oh yes absolutely, she's used to kids poking her in the eye!". Kevin seemed to have quite the connection with this dog too because they wouldn't stop kissing each other and this made Nixie laugh and giggle so much and made her want to join in with the kissing too. Oh I so do love my little tribe!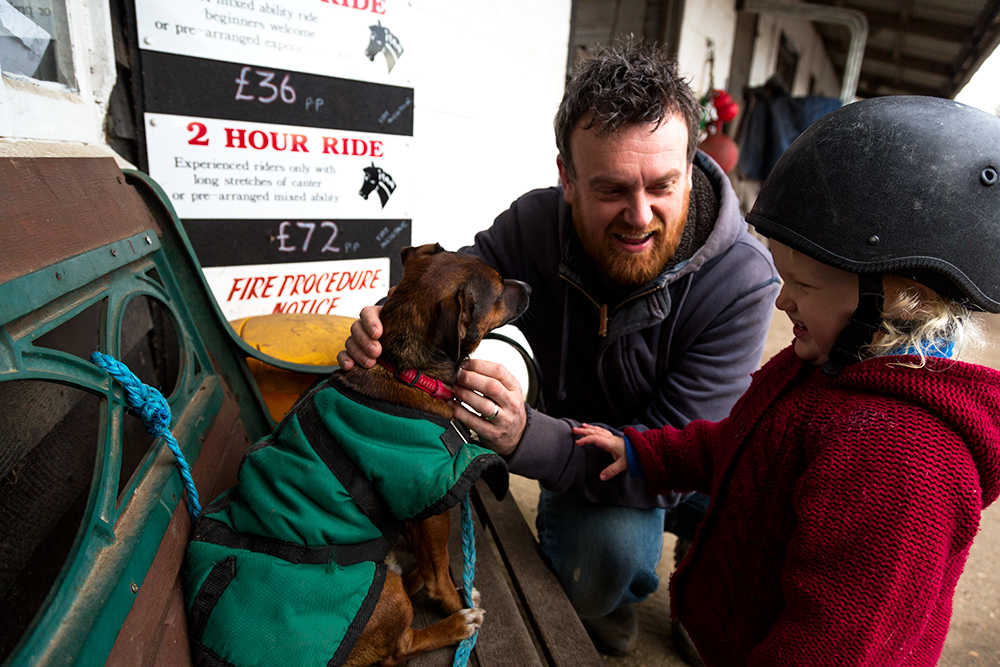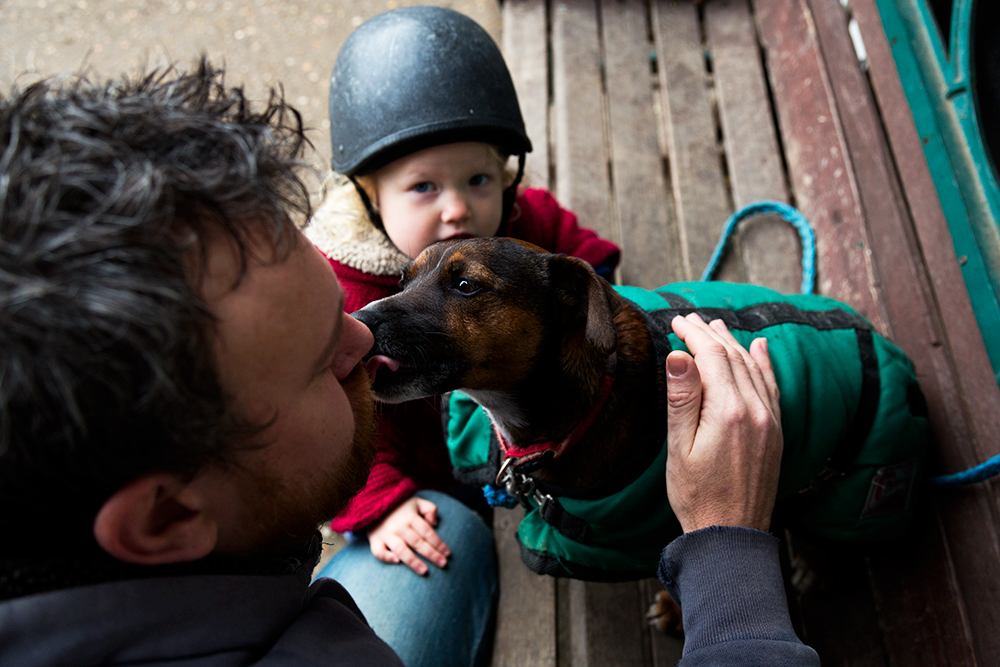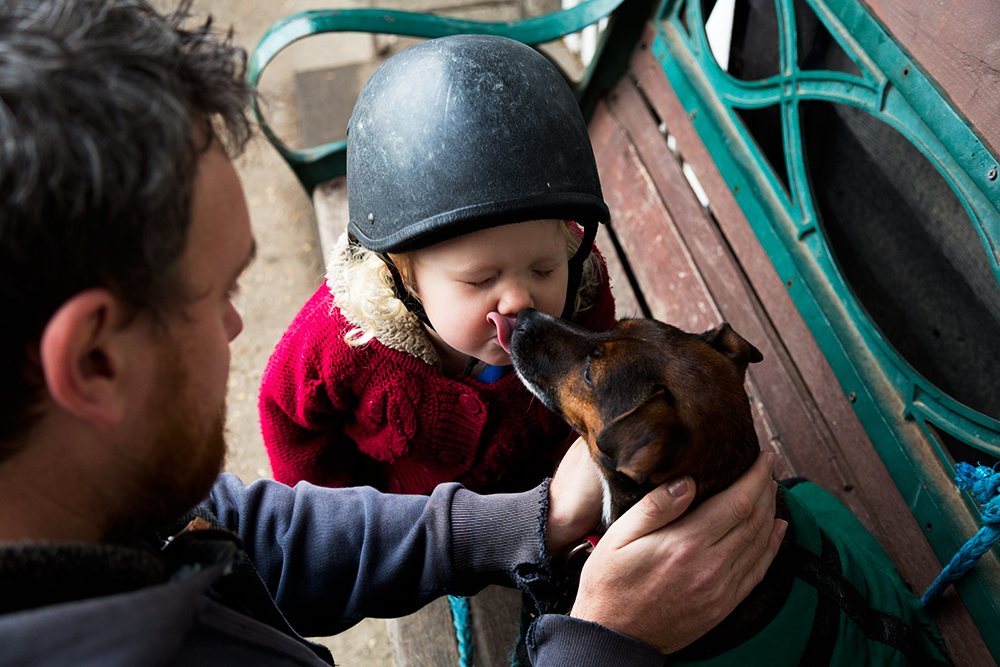 Finally it became time for her to ride her sweet Tomato and while getting the saddle and stirrups adjusted for her she had the exact same expression as last time: the most serious poker face while biting her lip with a very slight frown. But it's a frown she gets whenever she's really concentrating on something. It's like she's mentally taking all the excitement in but not wanting to show it because she needs to focus and prepare herself for another big experience.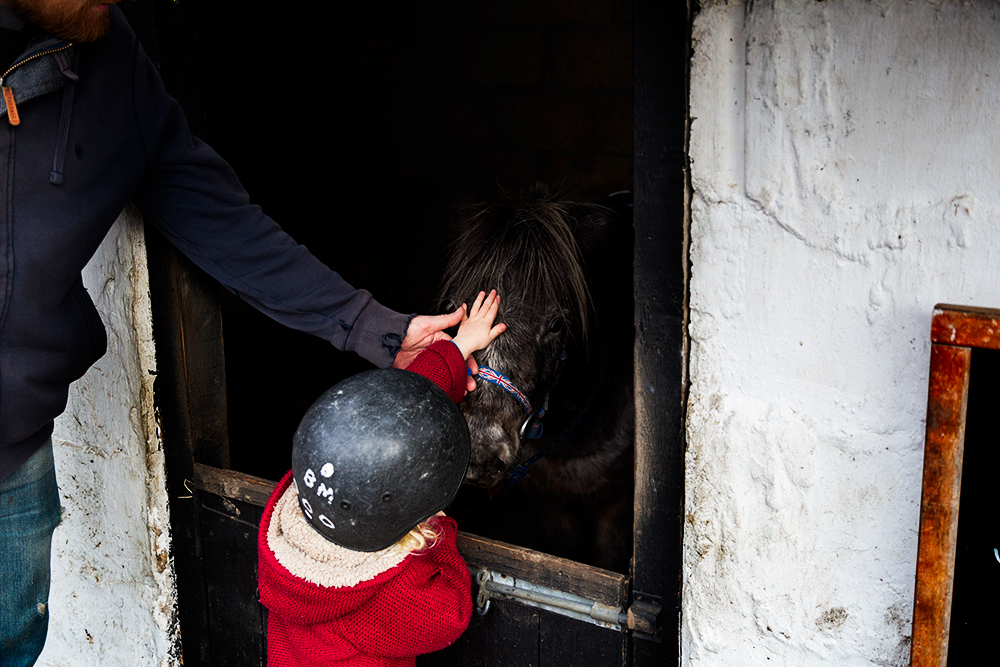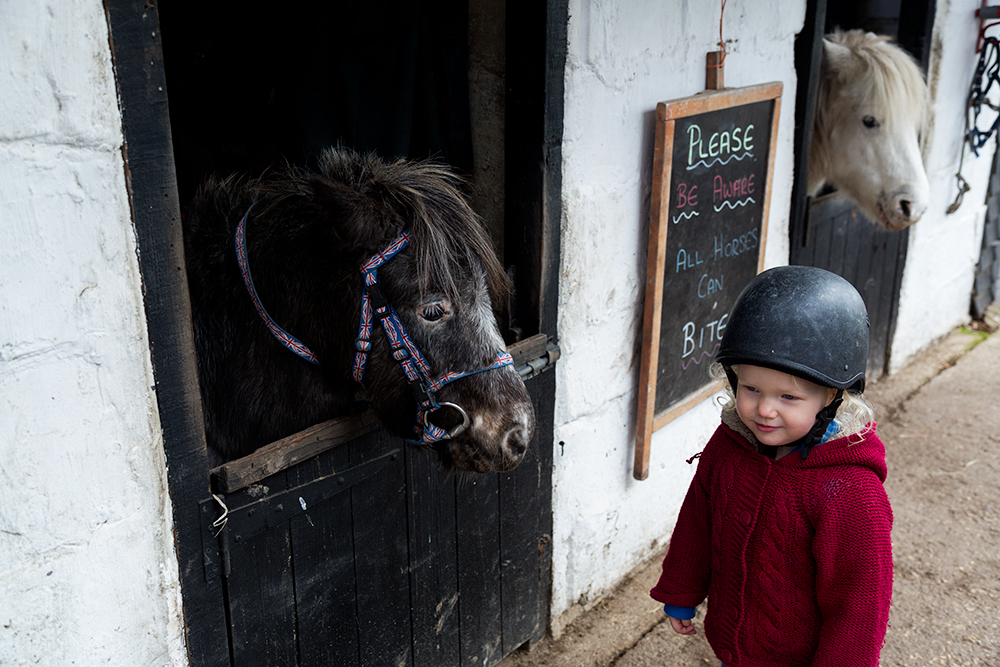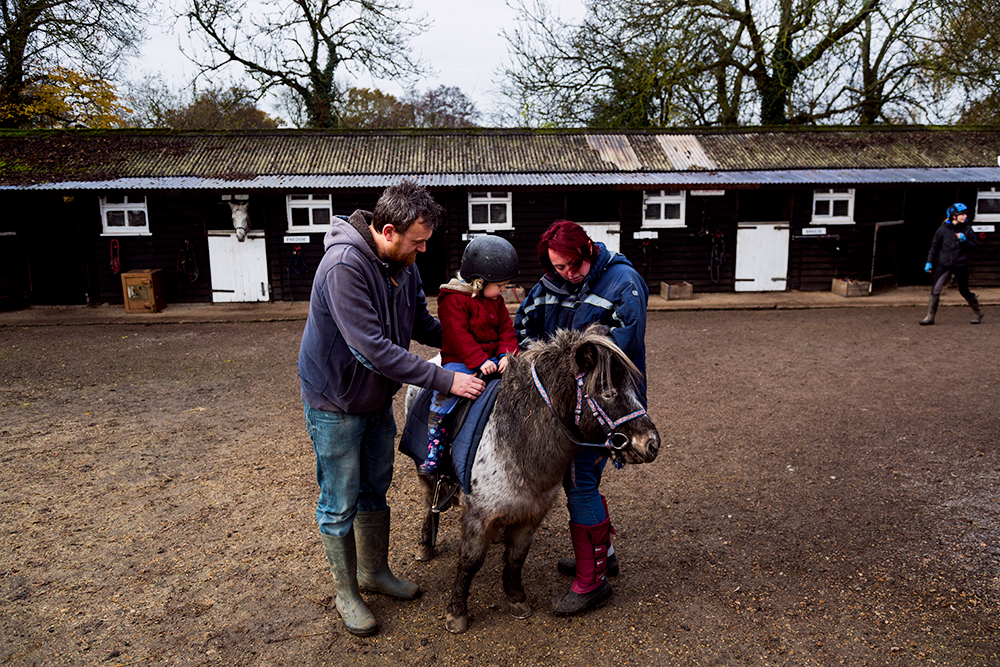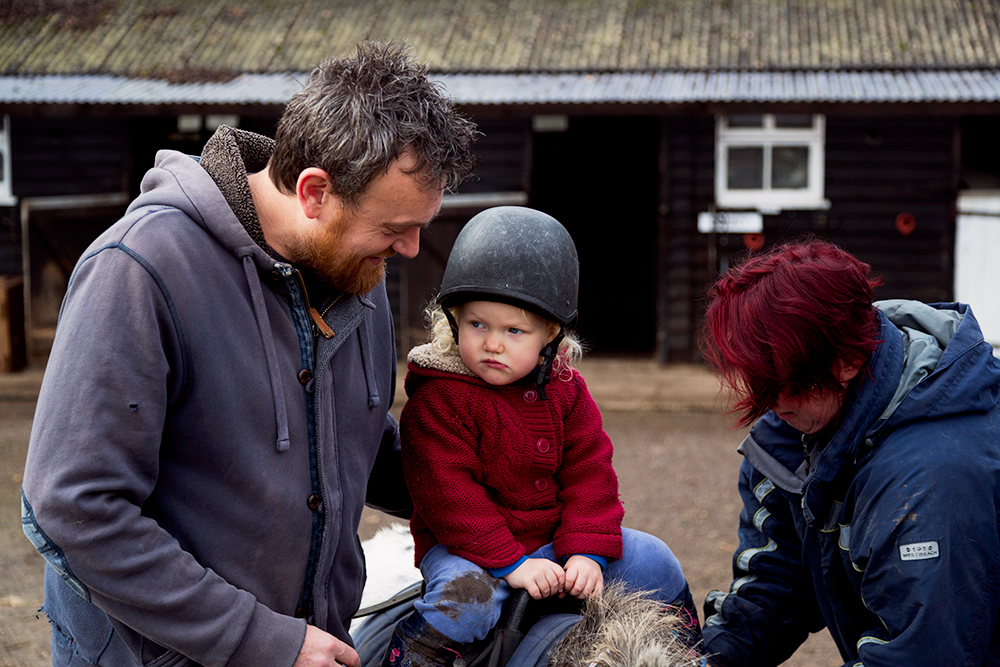 This time she looked even more comfortable and confident. It's amazing how immediately she became in sync with Tomato, her body completely relaxed and flowing with his. We had the loveliest woman named Viola who led the two of them around. She had such a wonderful and vibrant personality and really made this ride an incredible one for Nixie. Nixie's most absolute favourite thing in the whole wide world at the moment is trotting with Tomato, pretty much every couple of hours of every day and sometimes more frequently she'll bring it up by randomly shouting with joy "I running...running Tomato!!!" and on this ride it was very clear that this is all she wanted to do.
Right from the start when we first set off from the stables, Nixie only broke out of her serious poker face when she wanted to run. We had just reached Balmer Lawn when she turned to Viola and in her happy excited shouting voice said, "RUN!!!!!RUN!!!RUUUUUN!!!". Shortly after we reached a spot where she could and I ran ahead because this time I was determined to get some better photos of her and Tomato trotting because it is just the best expression I've ever seen and seeing her so full of joy, happiness and excitement gives me one of the best feelings I've ever had. I never knew this journey into motherhood would bring with it so many hidden joys and so much fulfillment.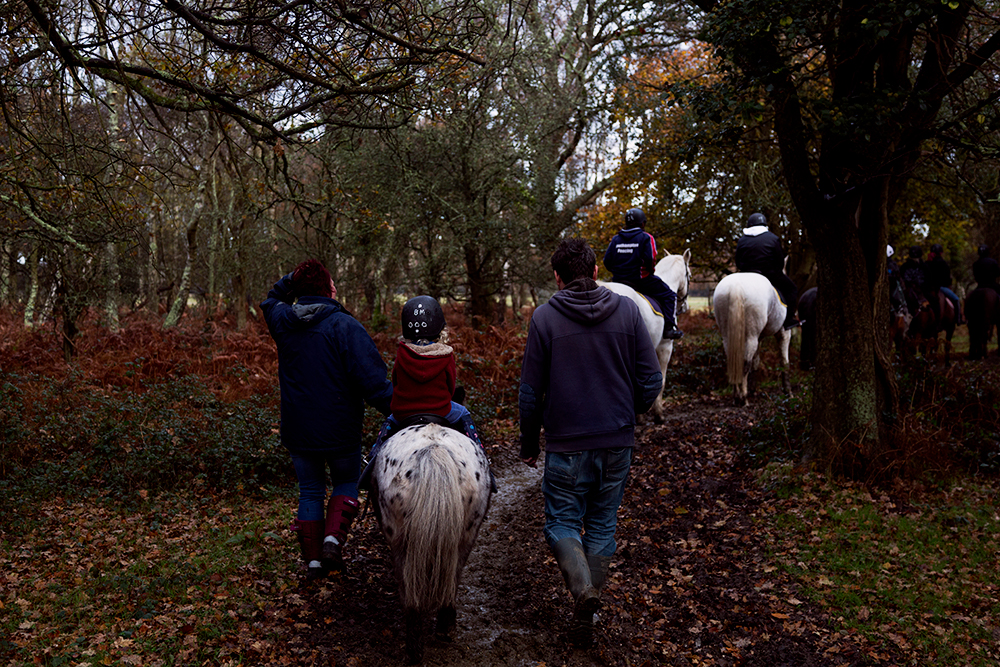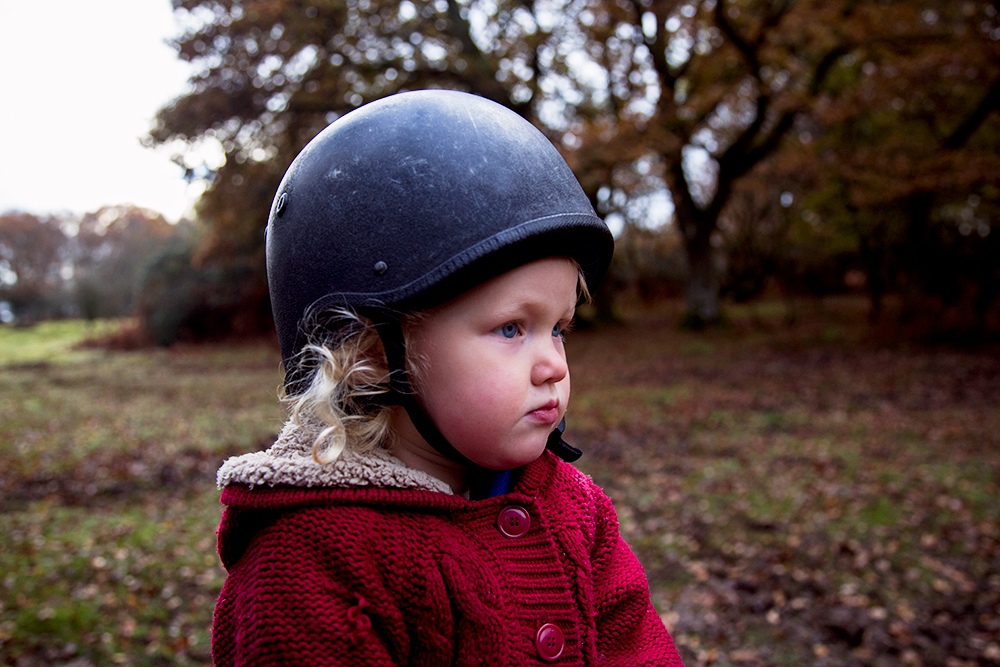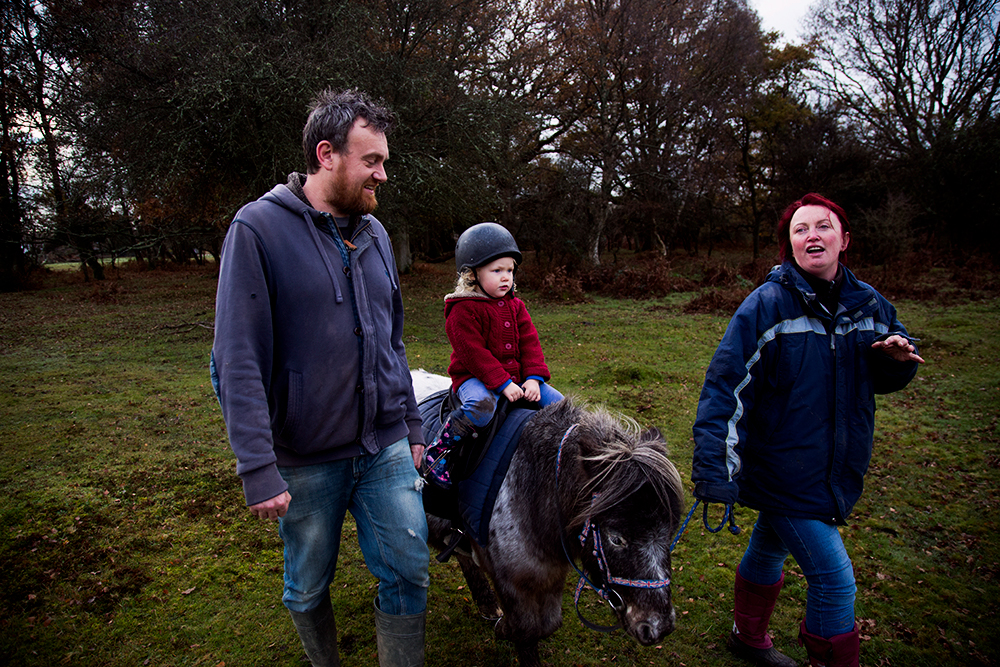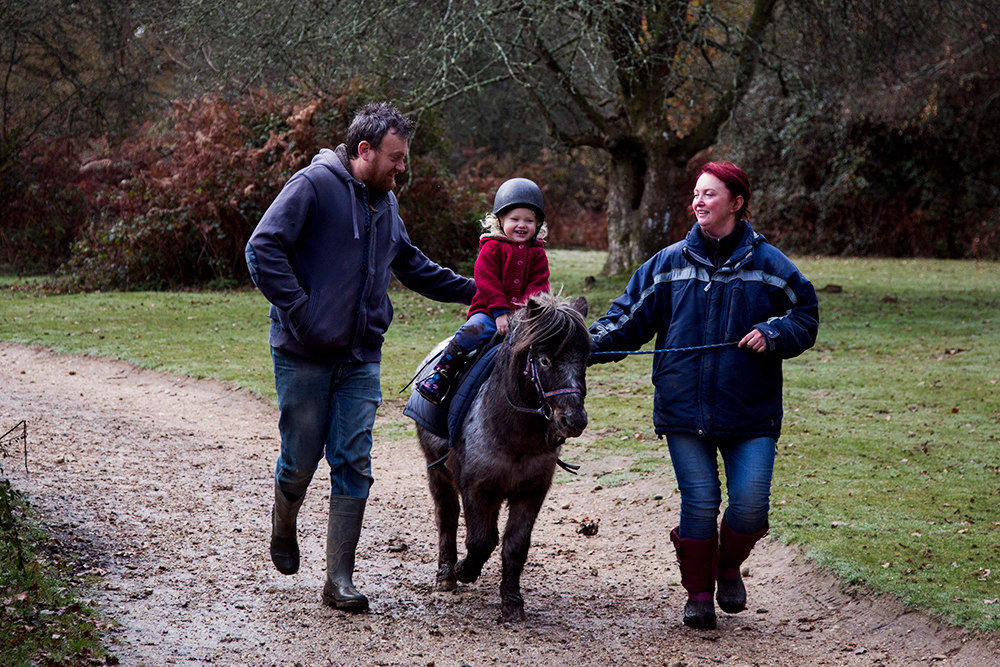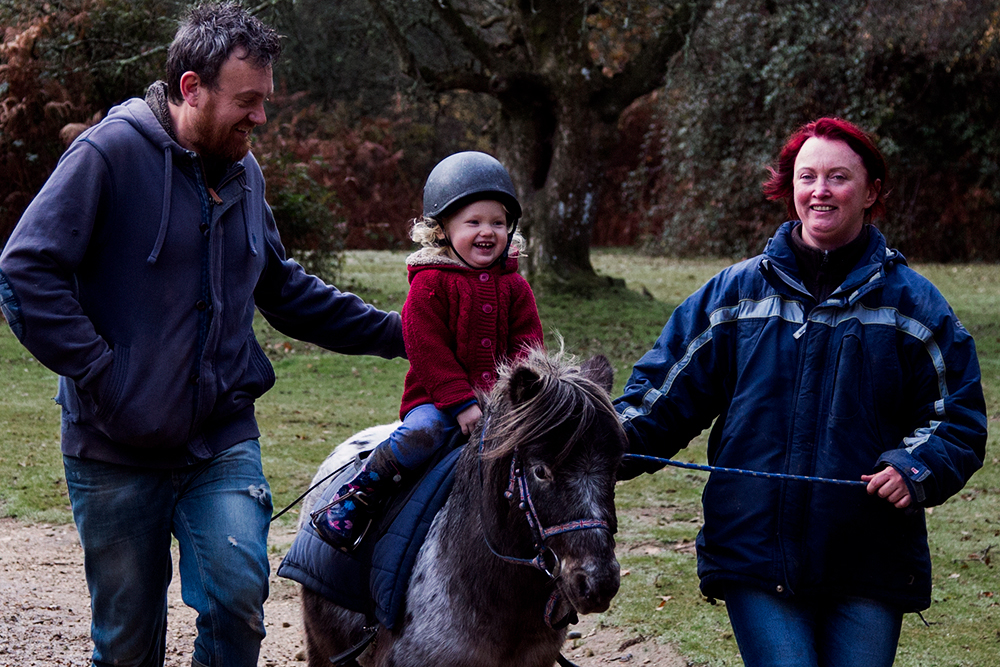 Every time she stopped trotting and went back to walking , her poker face would return and soon you'd hear her once again shout, "RUN!" and it wouldn't be long until she was able to again but then the absolute funniest and sweetest thing started happening: she'd start to fall asleep!! She was looking down and we kept saying to her to look up but she ignored us and then we realized she had actually fallen asleep!! (I really wish I would have captured that in a photo but I was too busy trying to wake her up!) Talk about being so comfortable and relaxed!! But I guess it makes sense, the fresh air, being in the woods, feeling happy and relaxed and riding a horse can feel quite hypnotic! The only thing that kept her awake was if she was running and every single time we'd stop she'd bring back her poker face and then eventually start to bring her head down and almost fall asleep again. But she did not want to get off. We gave her some juice and this seemed to wake her up a little and she reminded us of one of those cowboys in the desert coming back from a long ride, half asleep with a whisky in one hand and the reins in the other because Viola had let her hold on to one of the ropes which you could tell made her feel very cool because I think it made her think she was really riding Tomato on her own.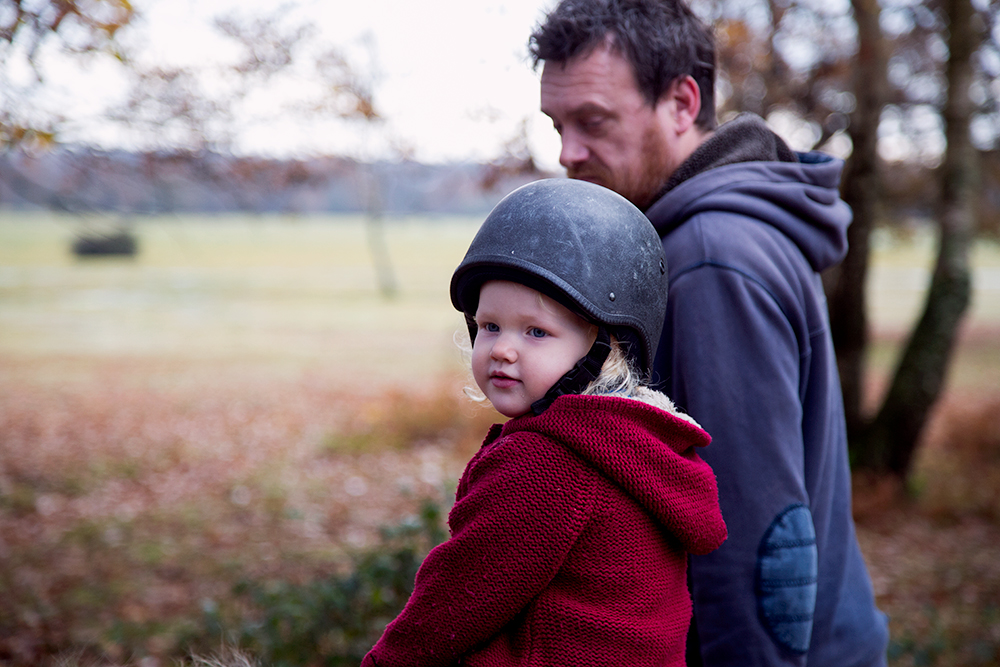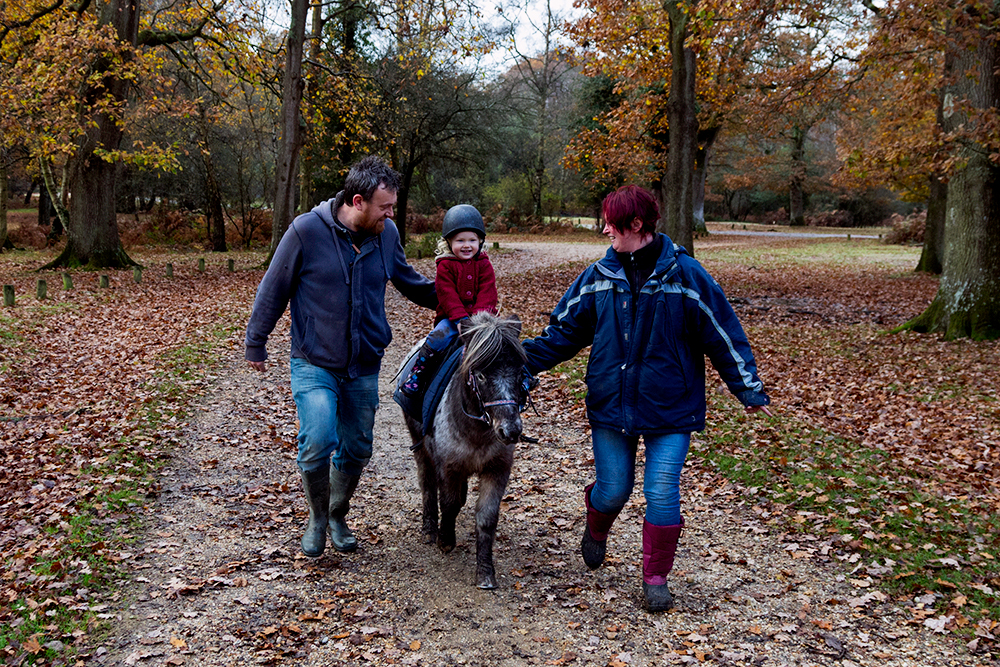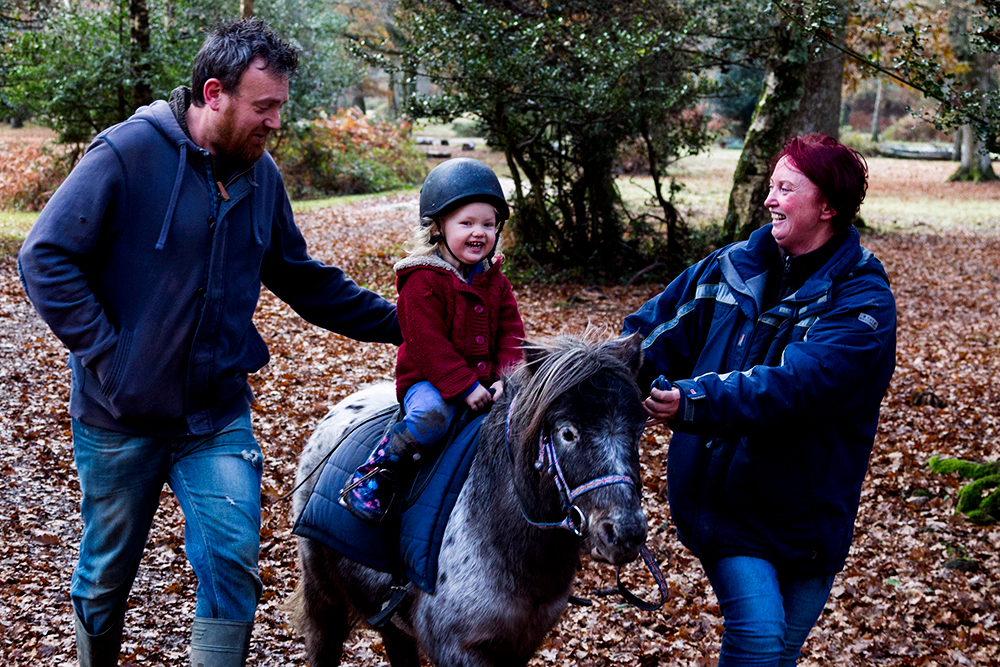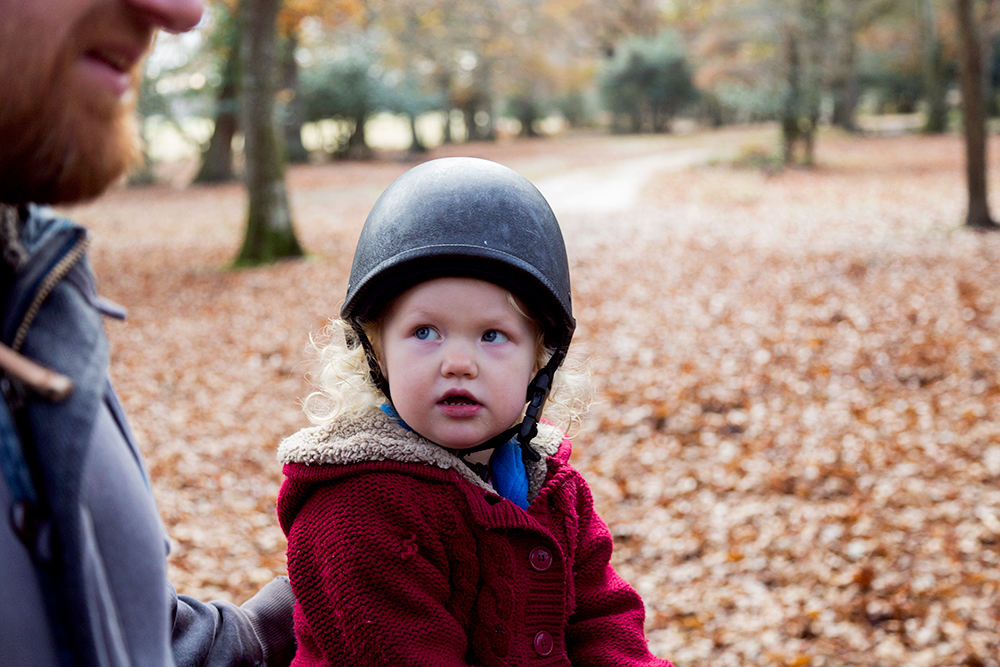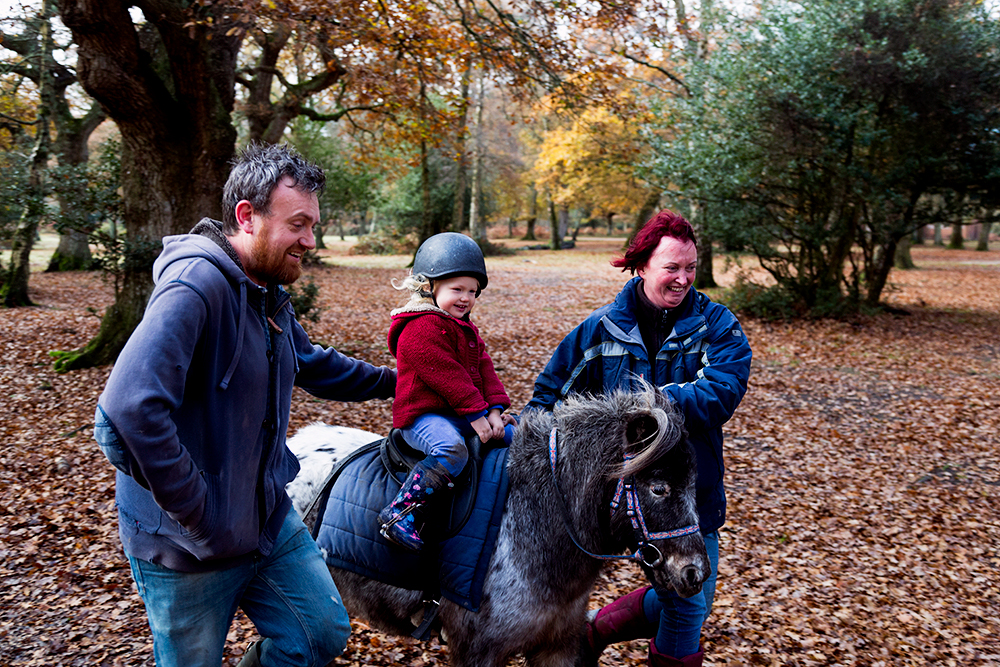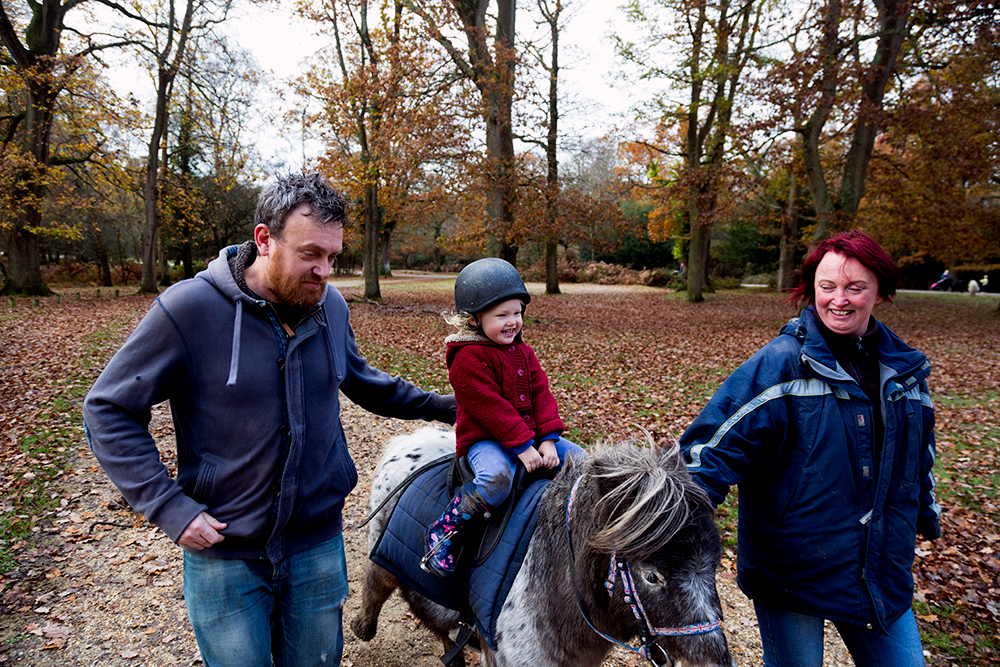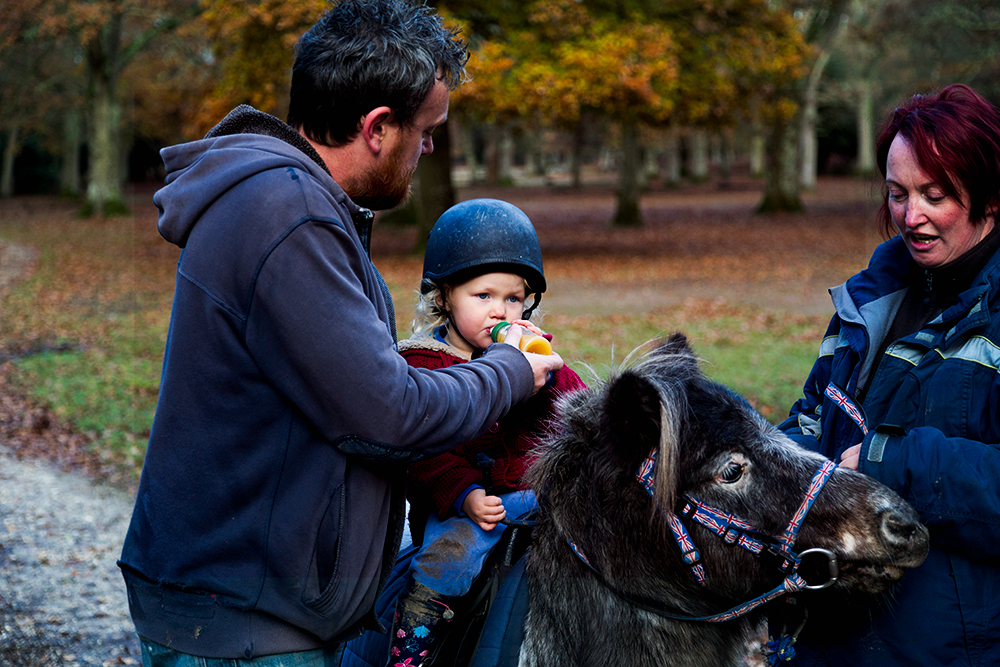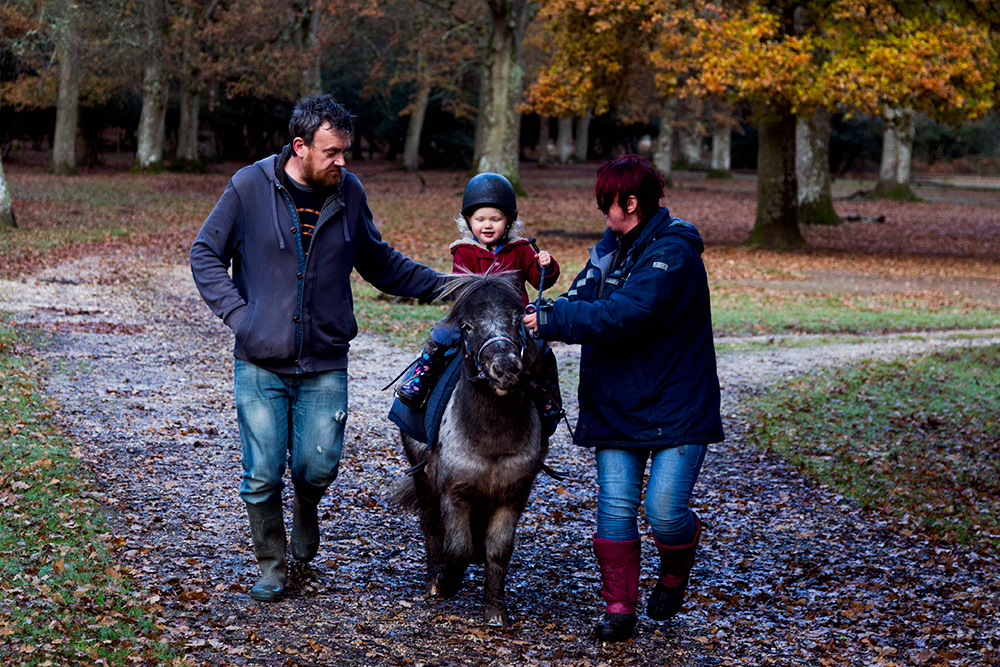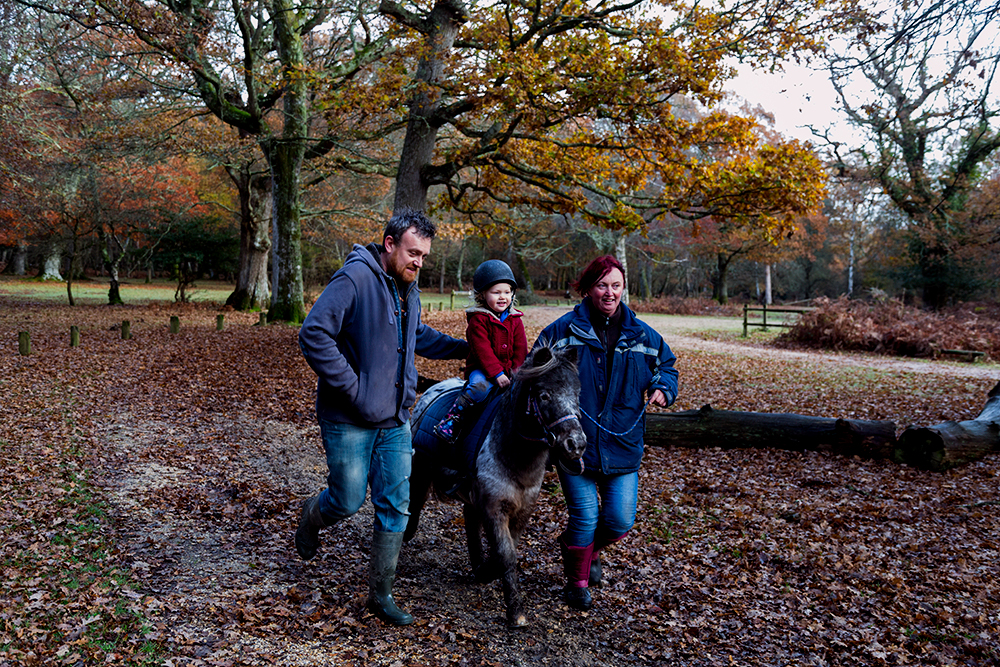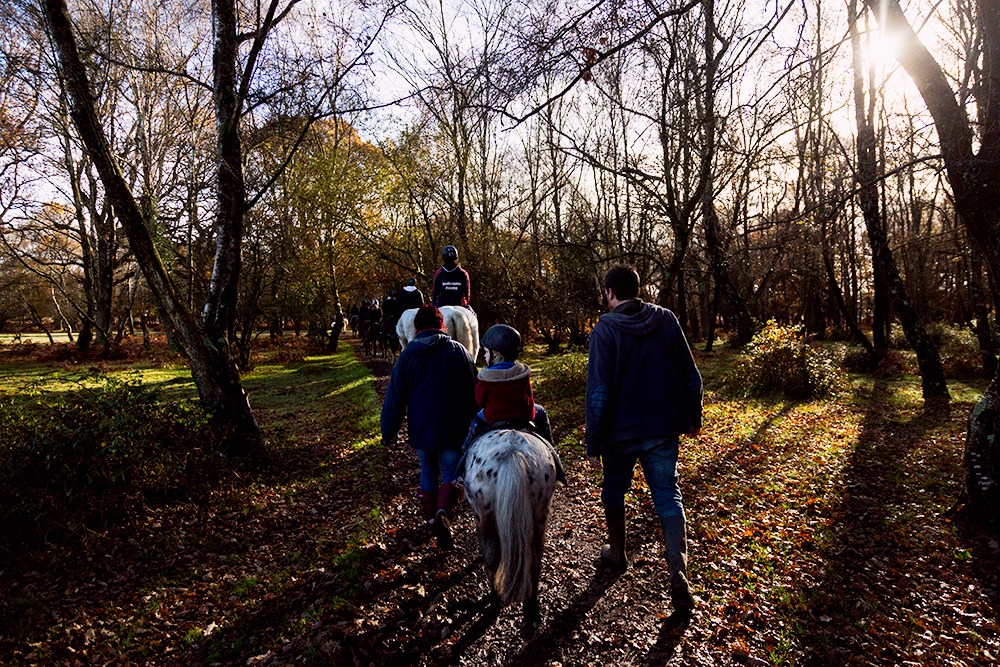 On this ride she didn't want any support whatsoever, every time Kevin would put his hand near her back as a support she'd get annoyed and tell him, "Stop daddy! Stop!" and say very determinedly, "I tryyy!!!!!" I wonder how long it'll be until she's ready to go for a ride on her own without someone leading her?! I just love seeing her go through all these different stages of independence. She's evolving so quickly, it really blows my mind sometimes!
When we got back to the stables and she had to say bye to Tomato there were some very big tears. She didn't want to leave him but it could have been a lot worse, I think it really helps that we always start to prepare her for having to say goodbye to Tomato about 15-20 min before we actually arrive back at the stables. One of the ladies who run the stables told us we are more than welcome to come by anytime just to feed Tomato carrots which I love the idea of that but not sure it wouldn't make things more difficult if she wasn't able to ride him as well.
When we got home Kevin got to have one of his most beautiful moments as a dad. I had just come into the living room when I saw Kevin sitting there with the biggest smile and watery eyes looking so full of emotion and love when he just said, "Nixie just did the most incredible thing. She just came to me on the couch, plopped her arms around me and said my daddy, I luv him." Hearing the emotion in his voice made me feel so emotional as well and soon my eyes got all watery too.
I say that's the perfect end to a really great day.