A couple of days late but I really wanted to share some photos from this past Sunday. I had a really beautiful mother's day. I was able to have a little lie in and when I came downstairs Nixie was so excited to give me the flowers she had chosen herself and the chocolates but was most excited about my handmade card, she looked so proud and I just couldn't squeeze her long enough. Being her mom is the greatest blessing I've ever had.
All I wanted to do was go for a walk somewhere new and that is exactly what we did. We parked at Longslade Bottom which is an area of heathland, woods and bog that we've driven past many times but had never explored. We followed the path underneath a bridge which is right next to the car park and headed towards Hincheslea Wood.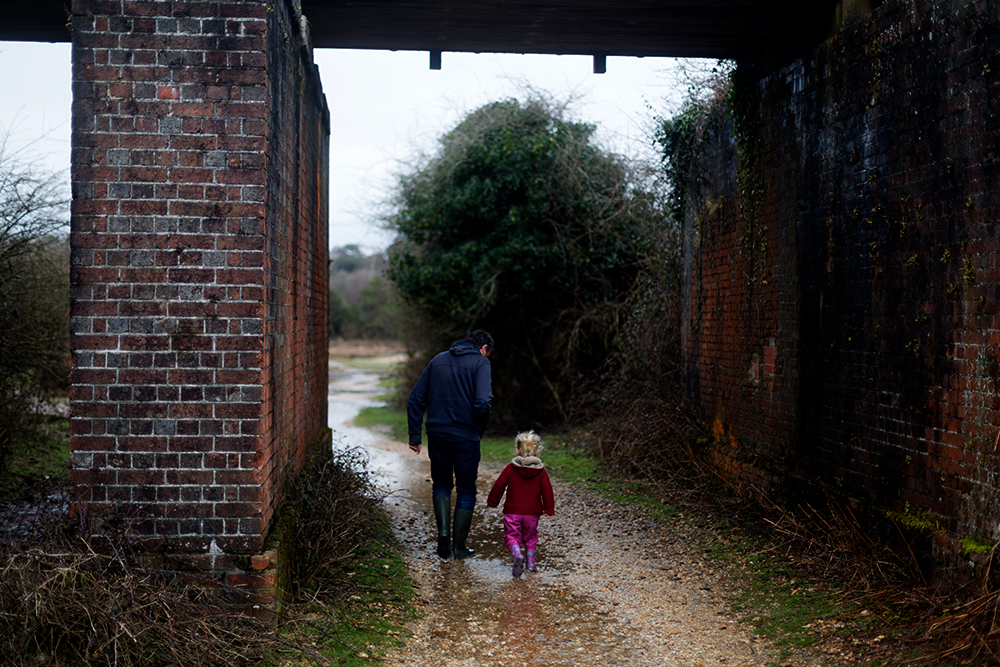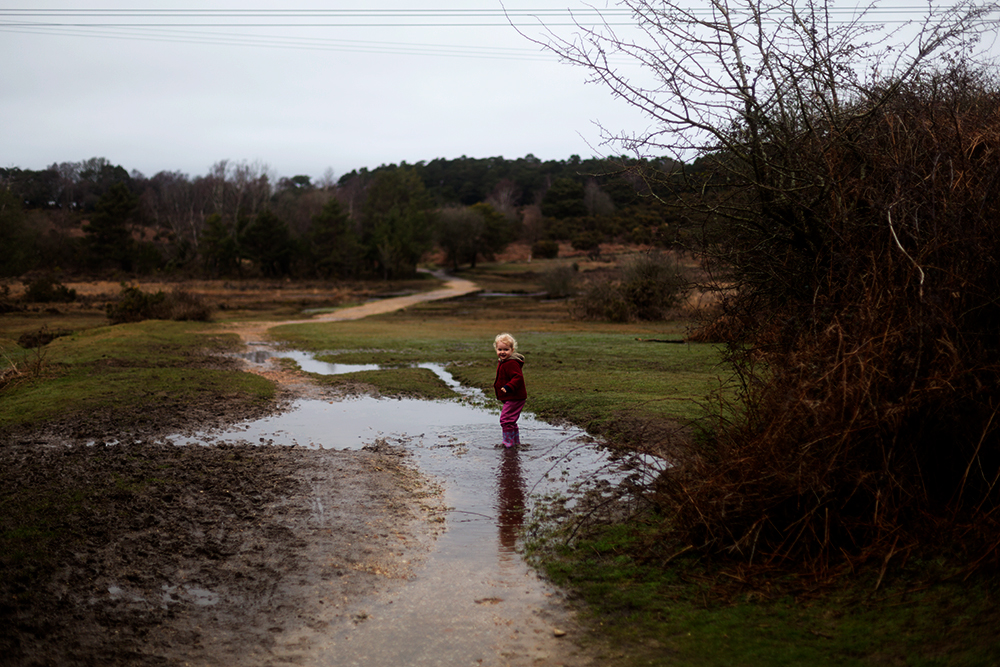 I mentioned in my last post about Nixie's recent thing of running up to certain strangers and wanting to hold their hand , well this whole walk seemed to be all about just that! (she also has been drawn to very old women who are pushing a trolley and wanting to help them by pulling it for them to wherever they need to go, I'm just loving her altruism!) Anyways it took her a whole two minutes into our walk of finding a woman with a dog who she had set her sights on and ran as fast as she could with her outstretched arms until she was able to grasp her hand. Turns out this woman lives just around the corner from us! She was so lovely and kind and played along. At one point she needed to continue her walk and tried to say goodbye but Nixie was having none of it and chased her down until she had a firm grasp of her hand again, we ended up walking up the hill all together but once at the top we did have to say our goodbyes and Nixie got so upset crying at the top of her little lungs, "My friend! My friend!" and it took a little while for her to calm down.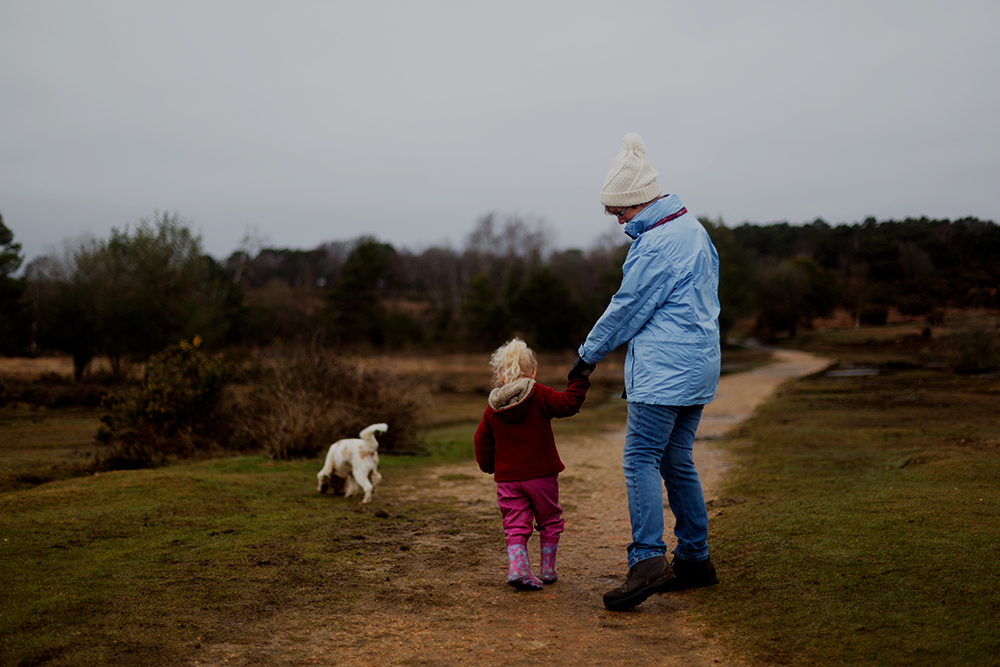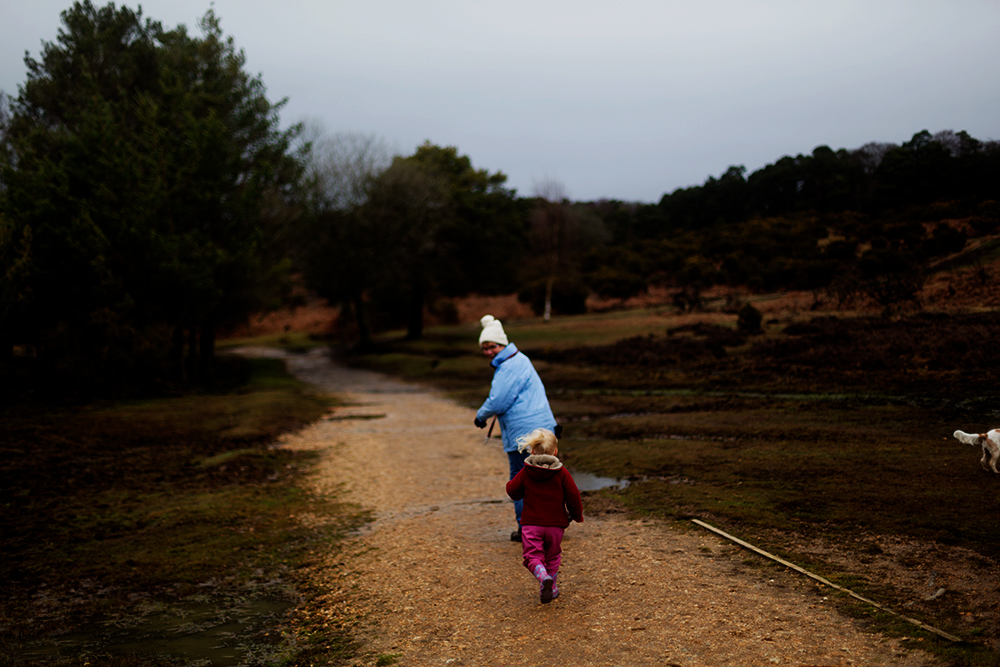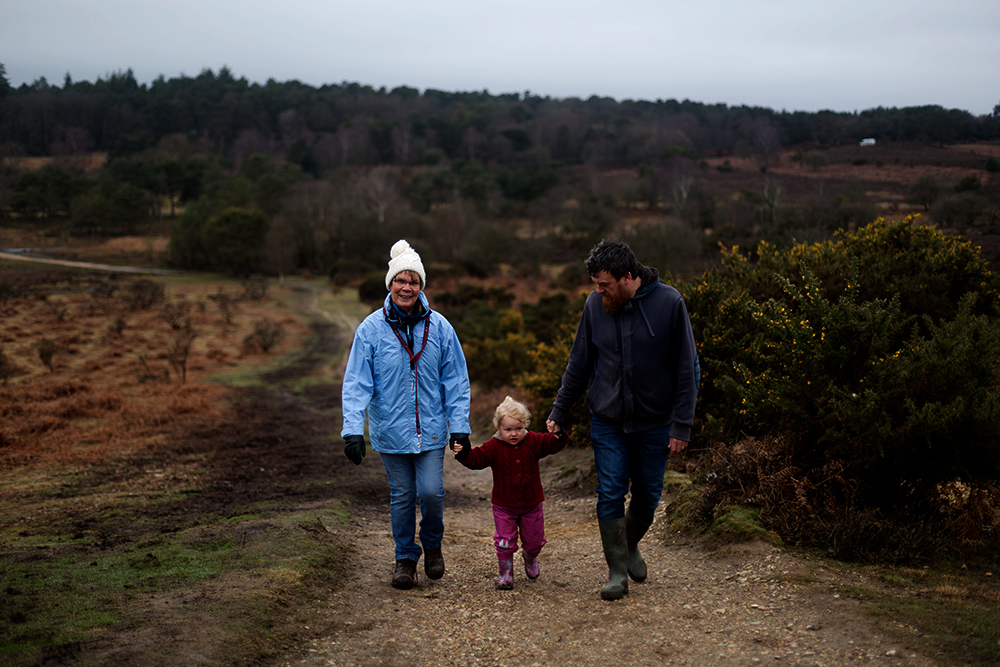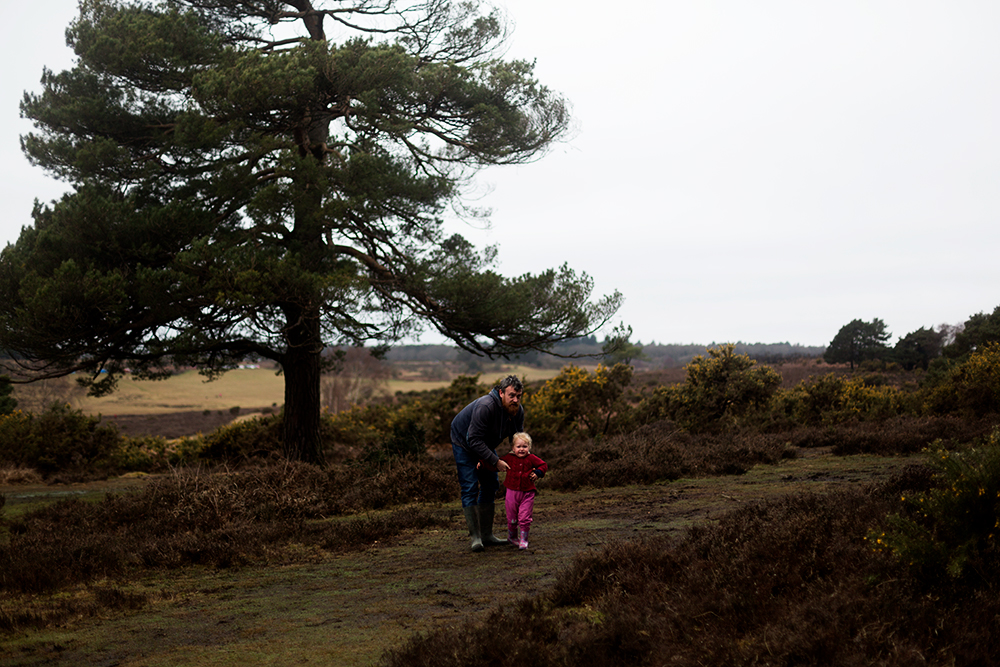 But once we reached the woods she was all smiles again and she was really into finding all of the Holly bushes and wanting all of us to poke the leaves and pretending to be surprised by how prickly the leaves were. This game went on for quite a while and caused her to be in fits of giggles!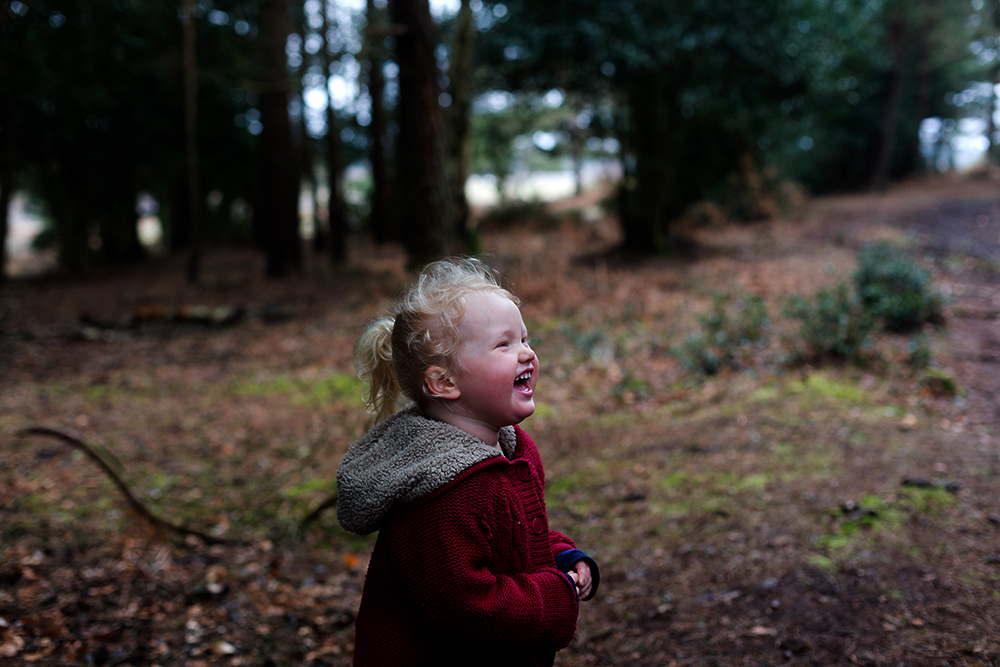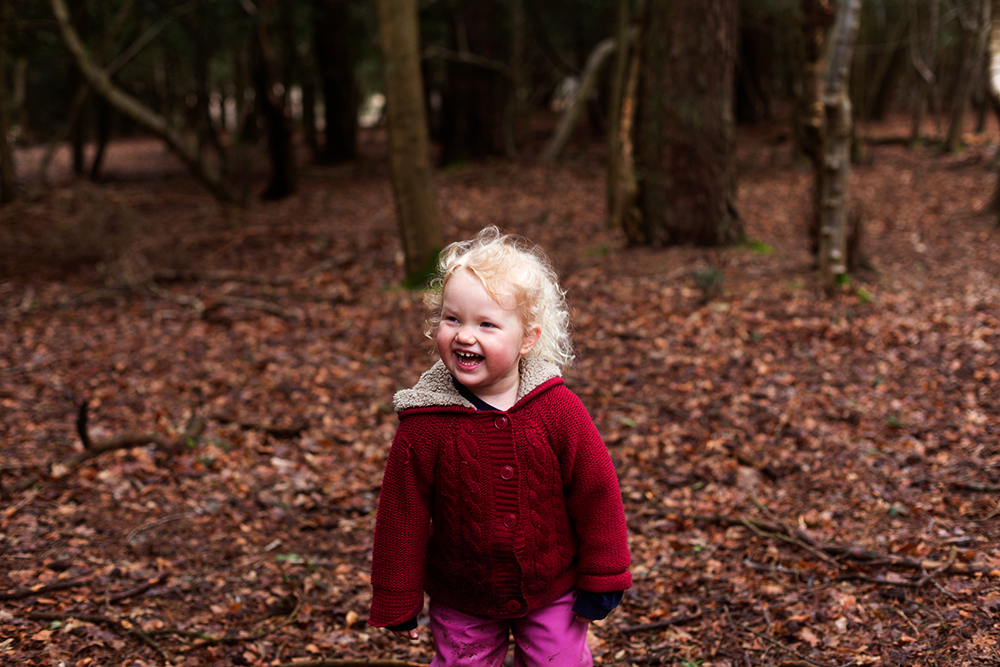 She's such an explorer and it wasn't long before she led us out of the woods, she had seen a couple of horse riders in the distance and was determined to get closer to them. As our expedition leader she brought us down a little stream and straight into the boggy area, anywhere there's water of some sort she'll always find a way to get to it. The horses were way ahead of us but now she was only interested in stomping through the swampy landscape loving each time she'd get herself stuck. It was such a beautiful area, the colours of the landscape made me feel so inspired.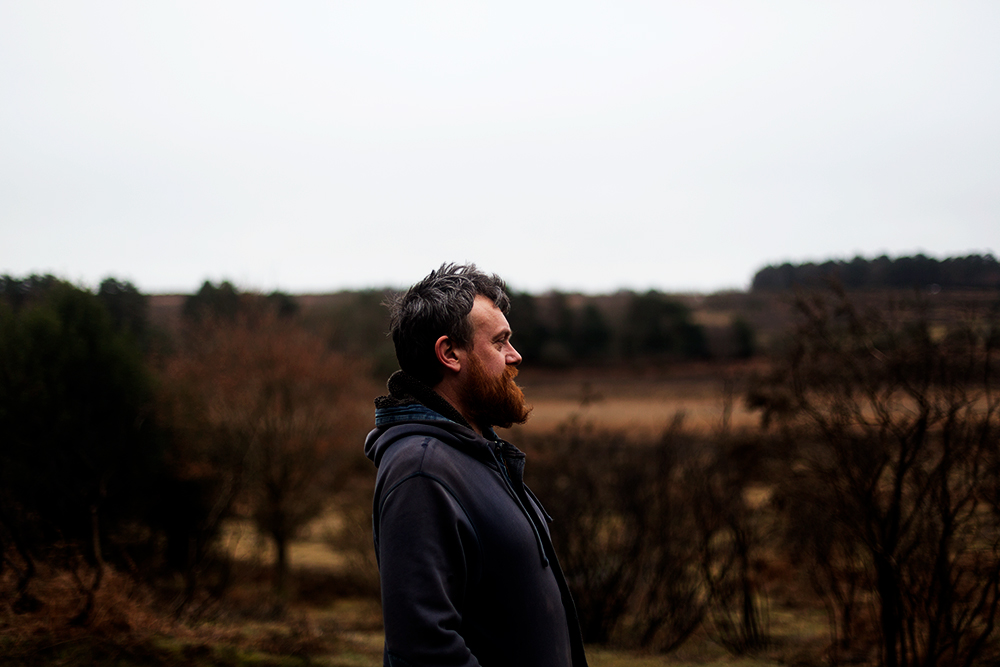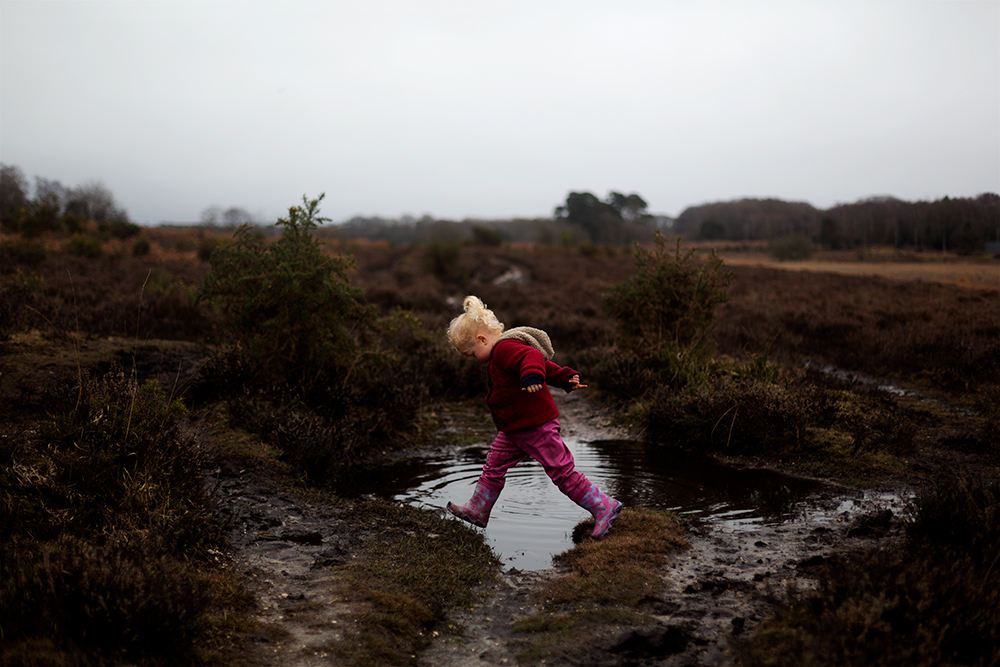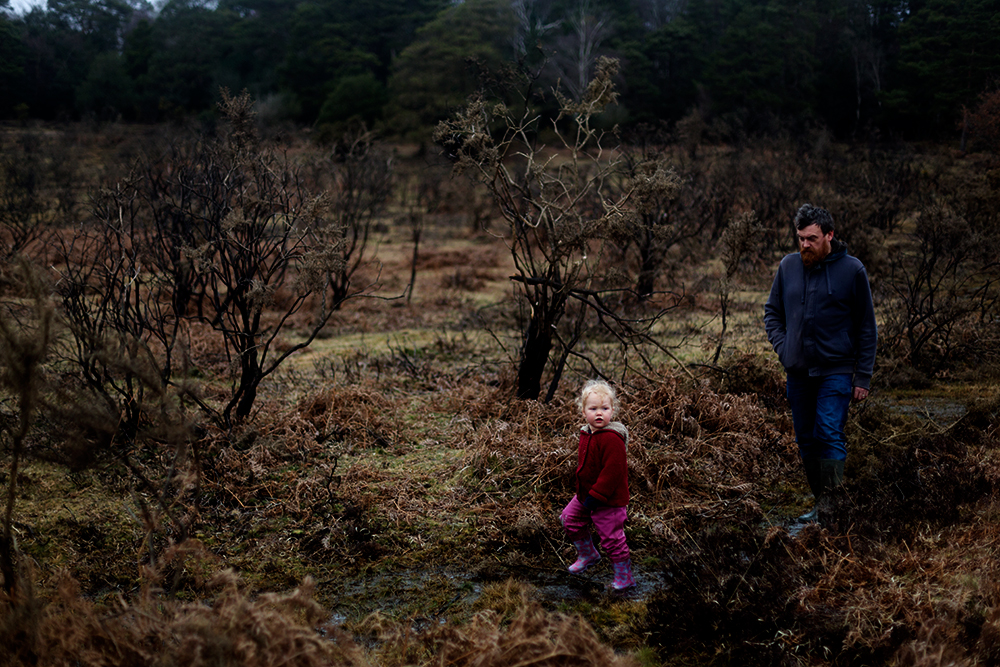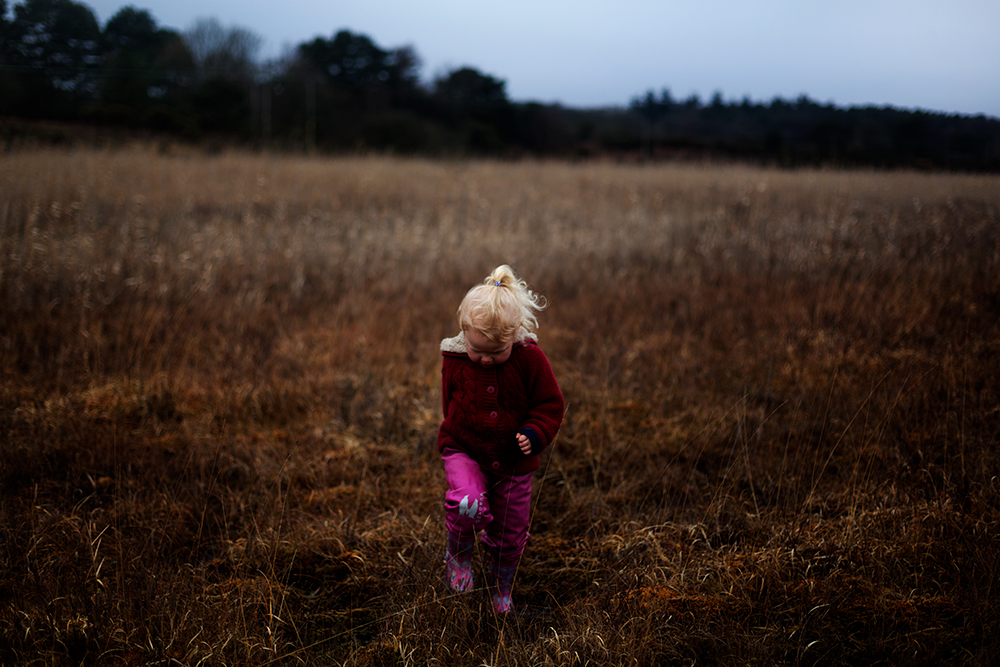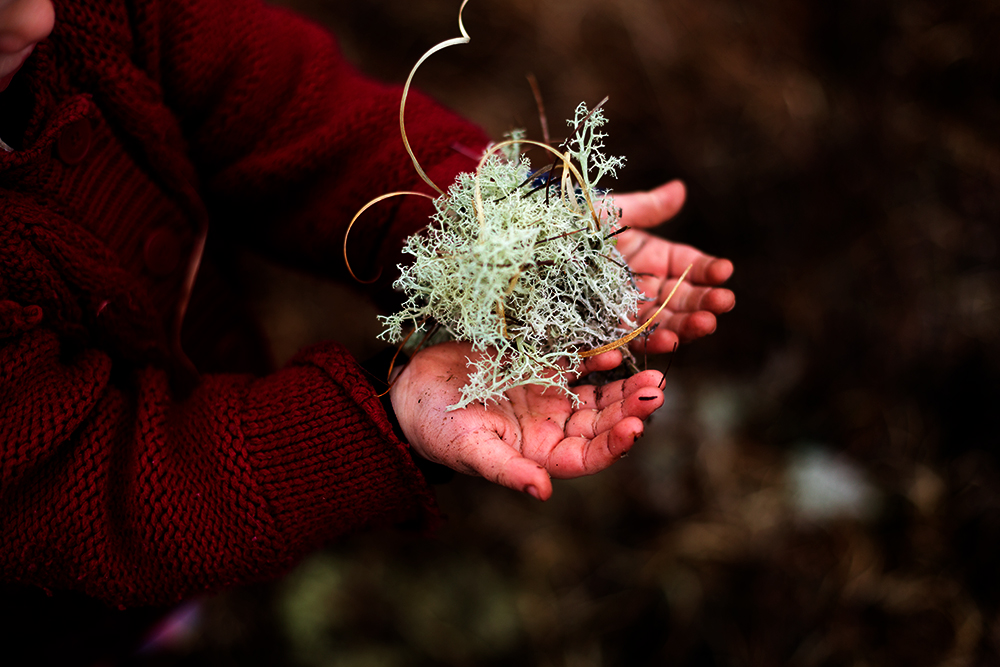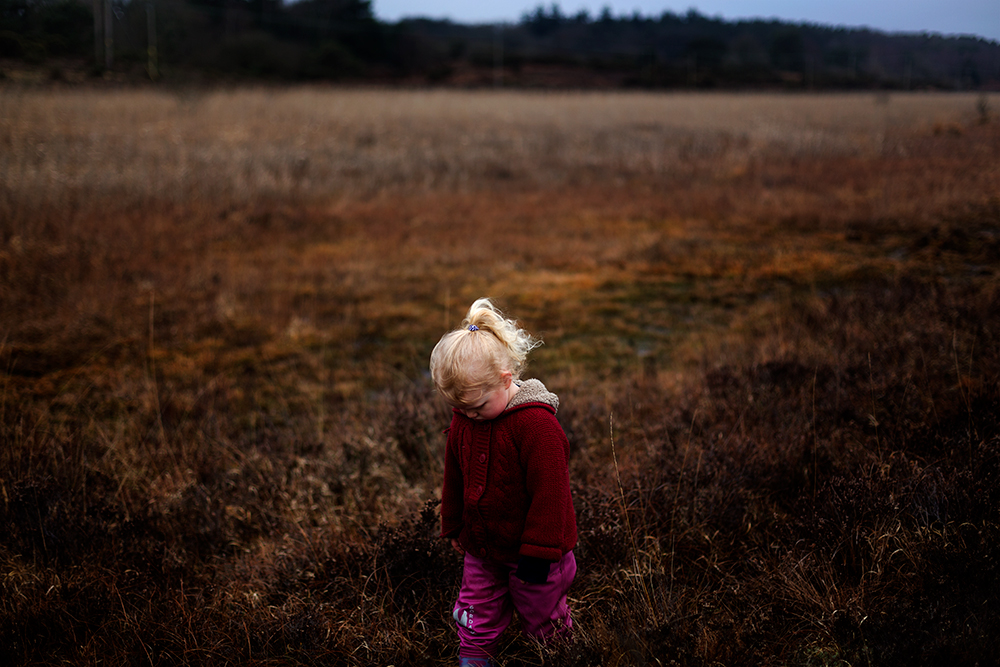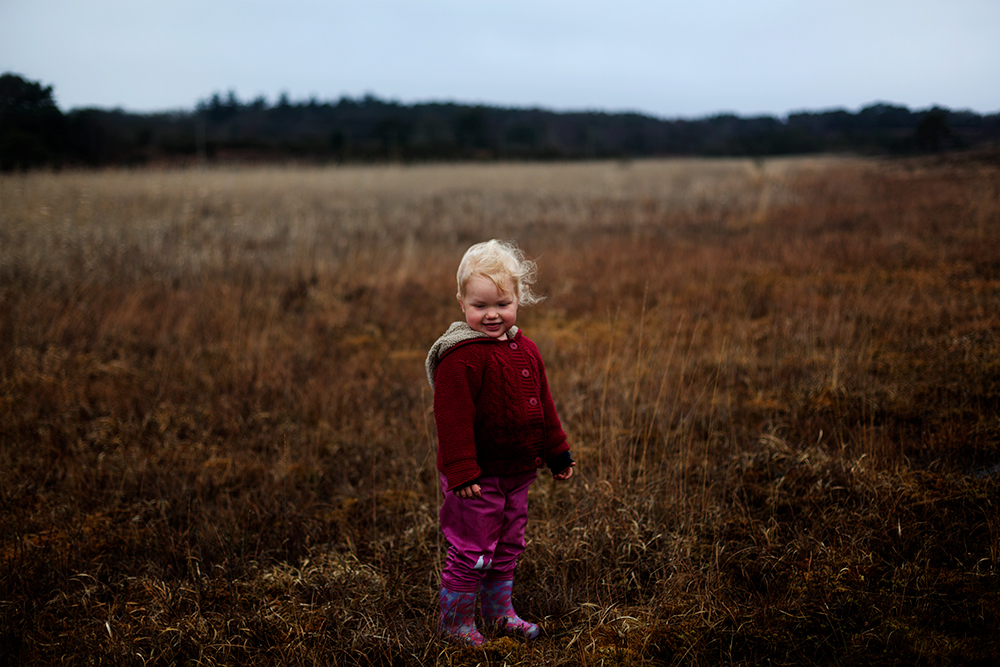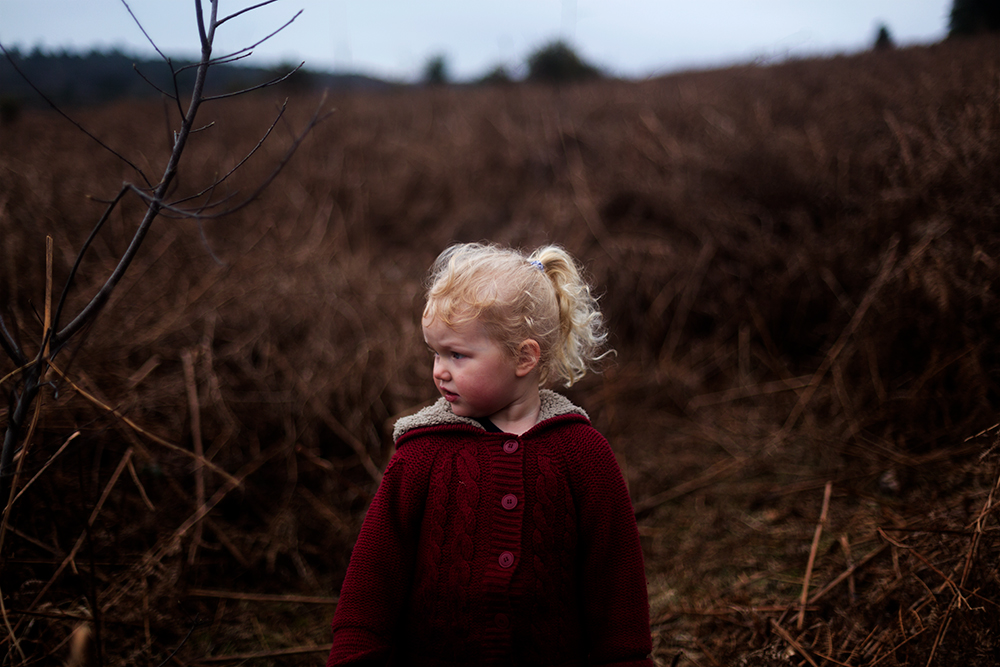 We were feeling a bit chilled, the wind had a bite to it and we really wanted to return to the shelter of the woods but Nixie didn't. I swear she is never ever bothered by the cold! We instigated a game of hide and seek running back up the hill and hiding behind the gorse which is beginning to bloom with its yellow flowers and this was a great idea because we made it all the way back to the woods!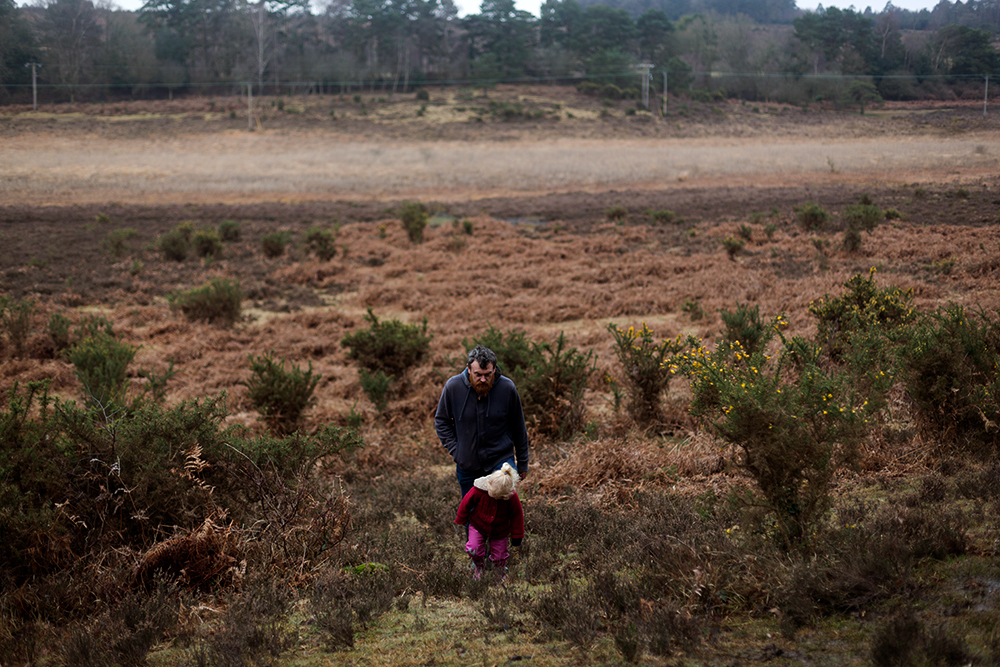 Back in the woods Nixie had lots of fun climbing on a fallen tree and just running around squealing with endless joy. I love that the things that make us the happiest doesn't cost anything at all!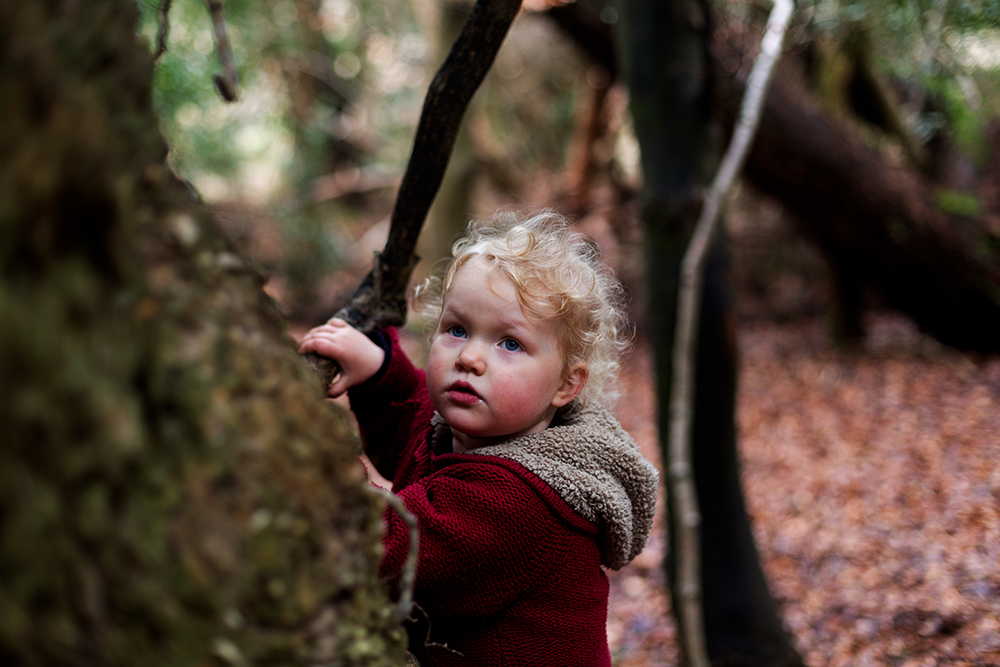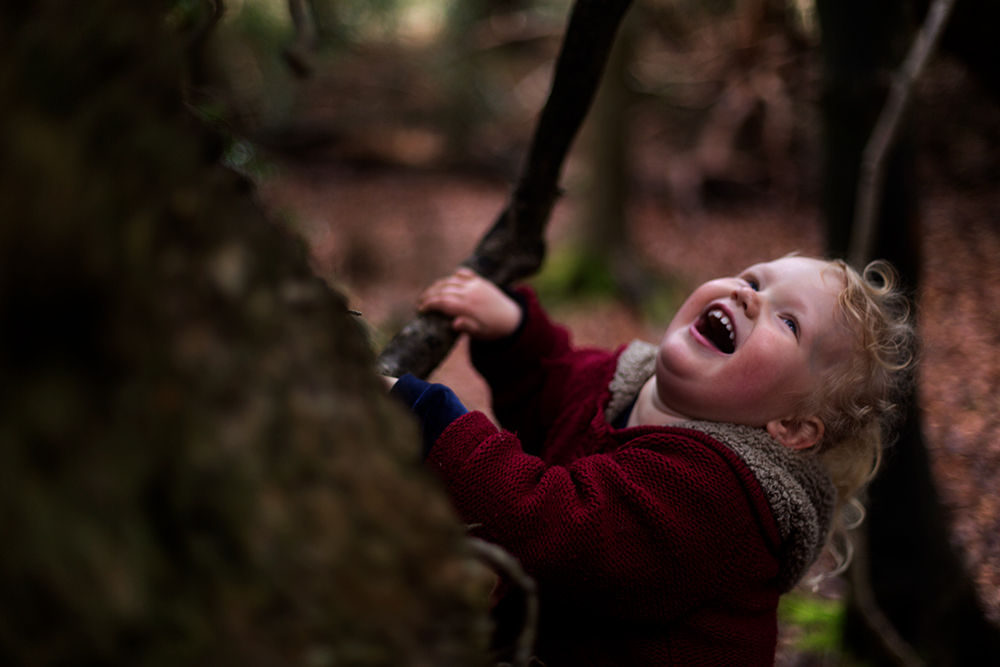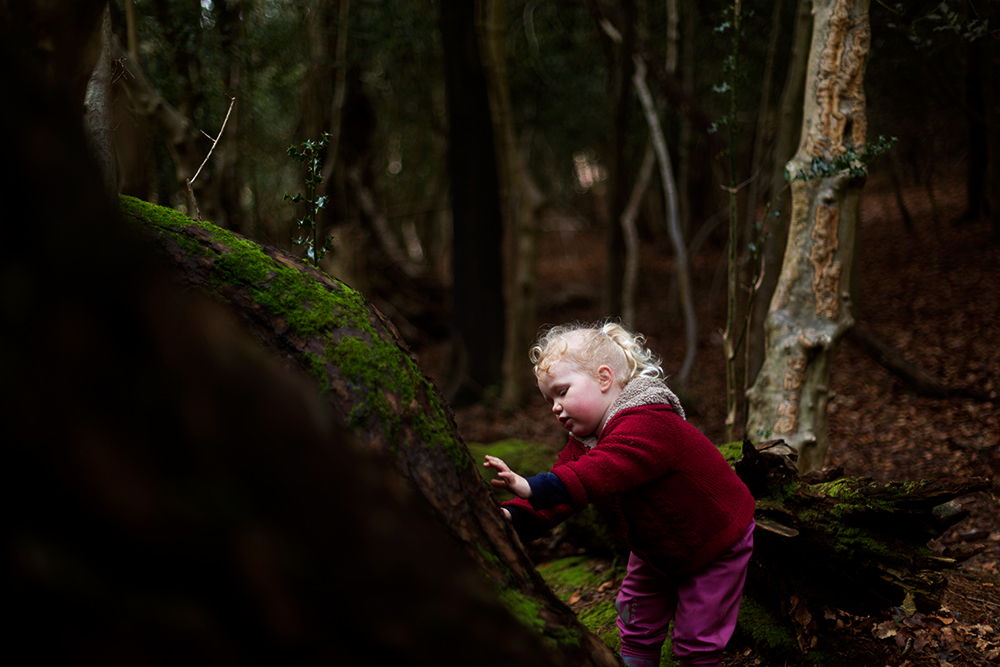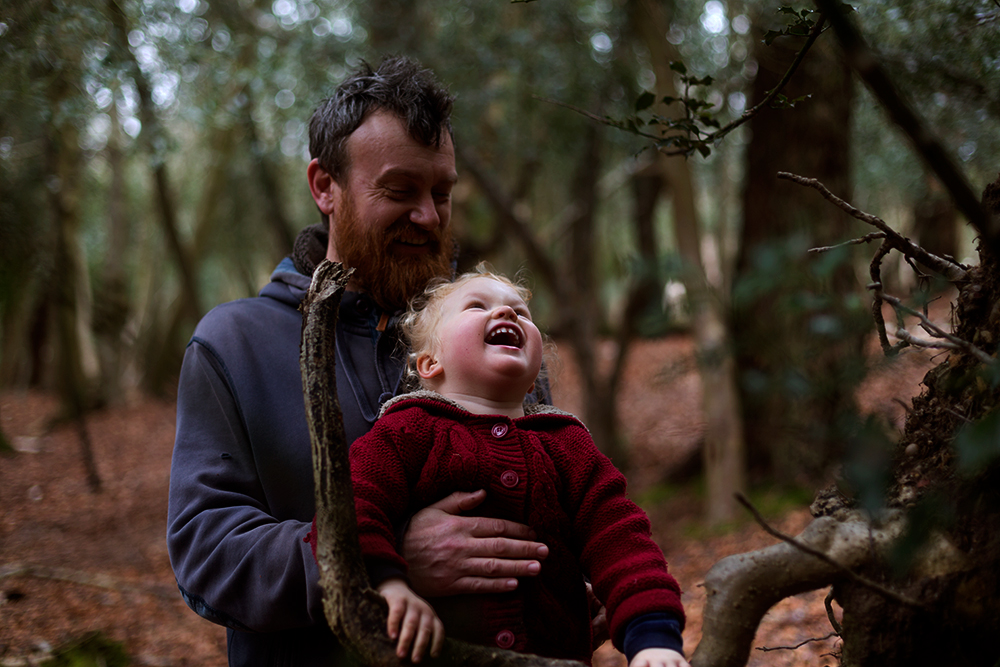 Eventually she saw more horse riders go by on the path right on the edge of the woods and was off again and this time followed the same path which led to a wider path that went over a stream. The stream was overflowing on each side and this seemed to be a favourite spot for all the dogs that were on walks to swim in. Nixie didn't wait long until she found new people who she wanted to hold hands with and every person she did this with was so welcoming and showed so much warmth to her. But one thing I find quite endearing is that she can go up to random people and grab their hands and be super confident but when they then speak to her she goes completely silent and becomes shy. I guess maybe she's not as confident with her words yet but that is already beginning to change and I'm sure that part will blossom soon as well. I just love her heart and I just love how much love she has to give. The only sad thing about each of these encounters was that she would get so incredibly upset each time she had to say bye, but then a short while after she'd be on to something new and had the best of times playing in the water and running around. It was a bit challenging to keep up with though because it felt like we were caught up in a crazy whirlwind of changing emotions!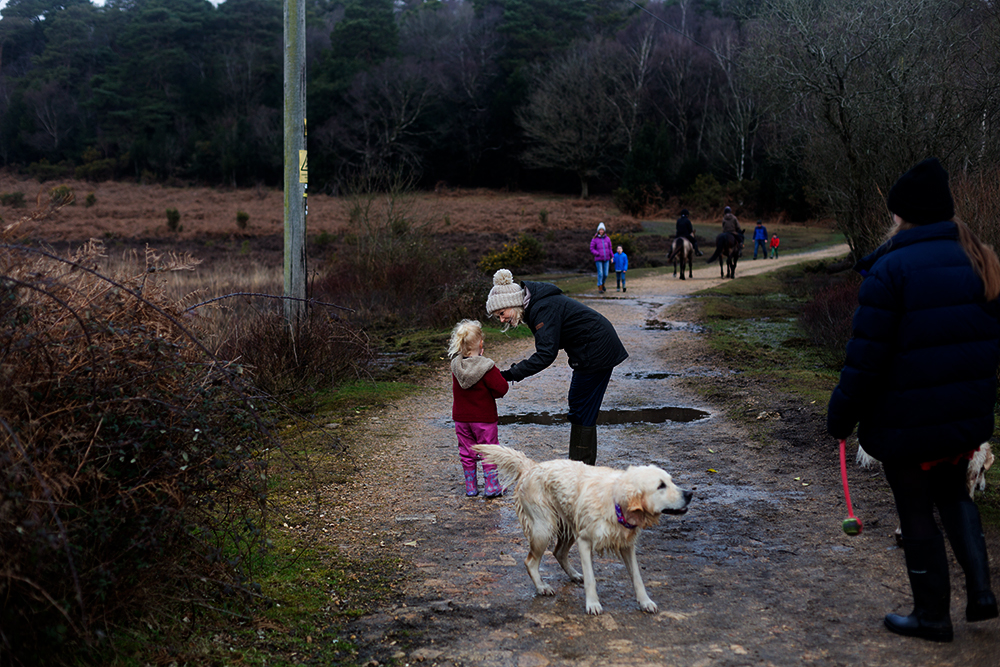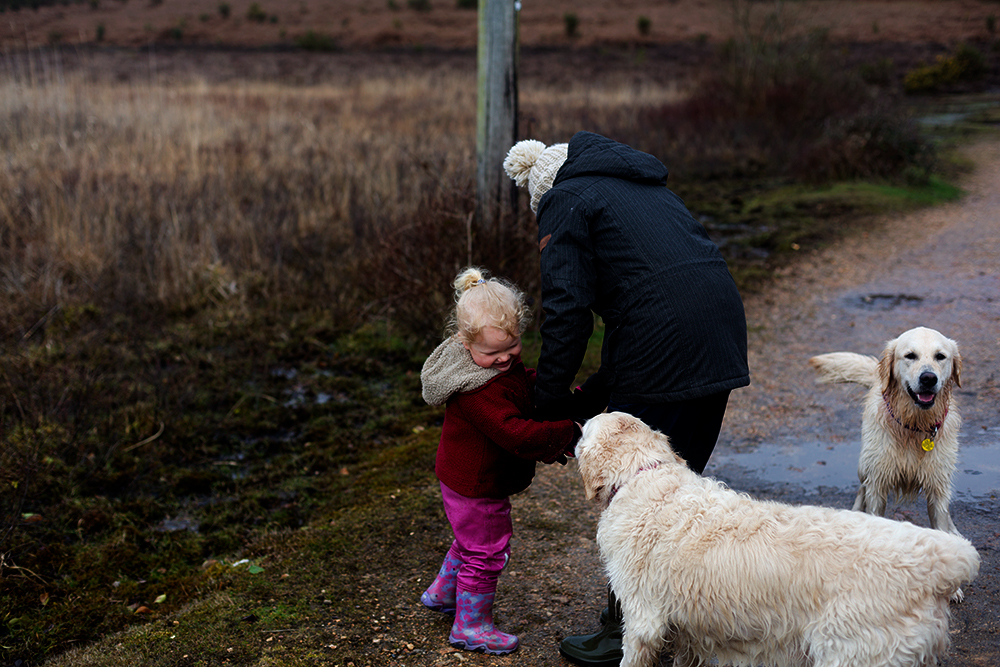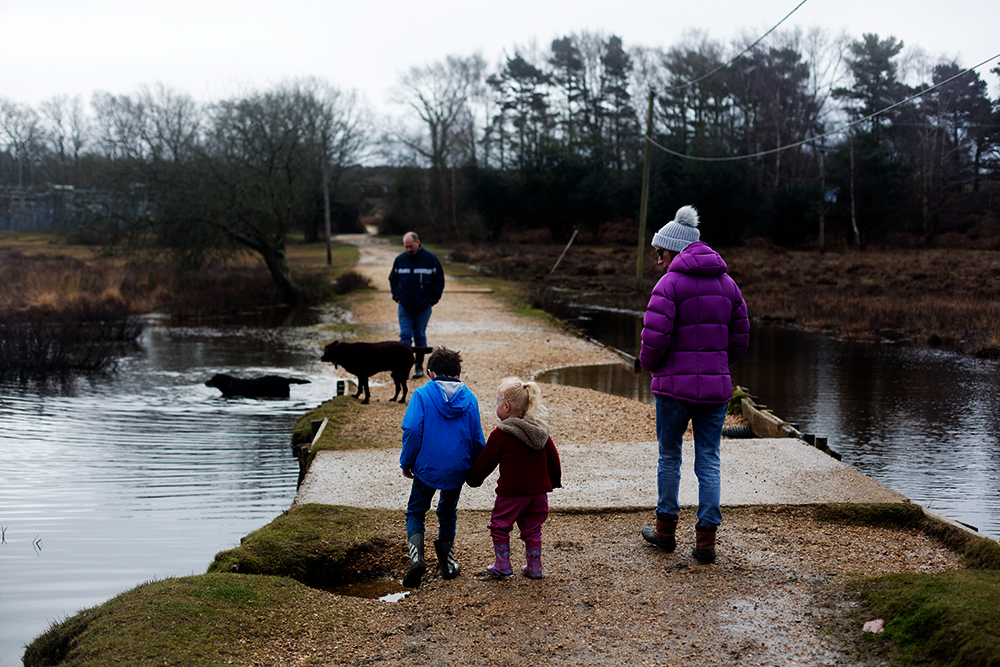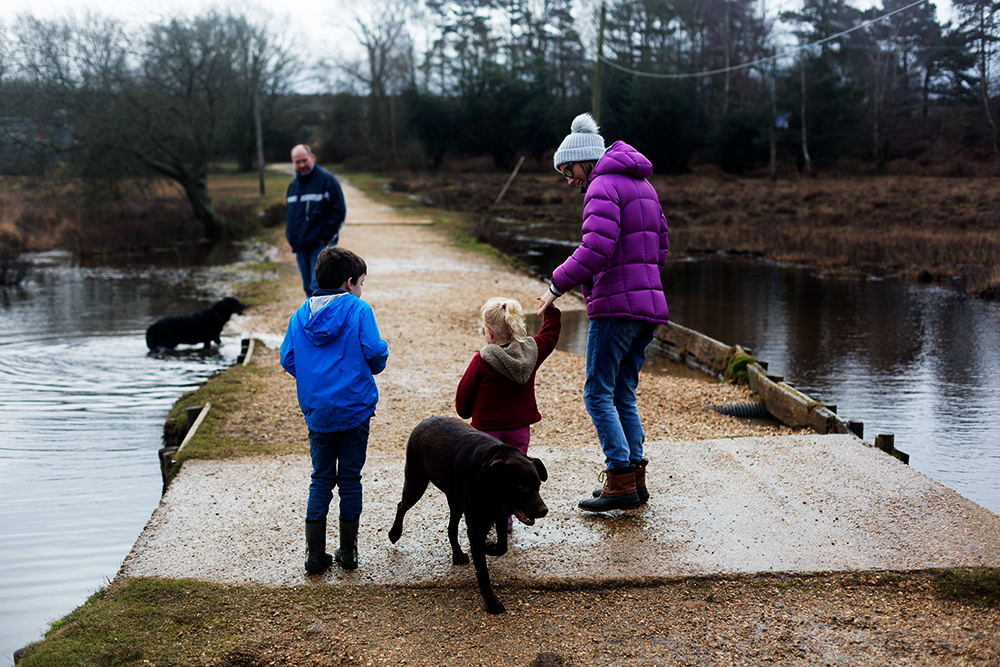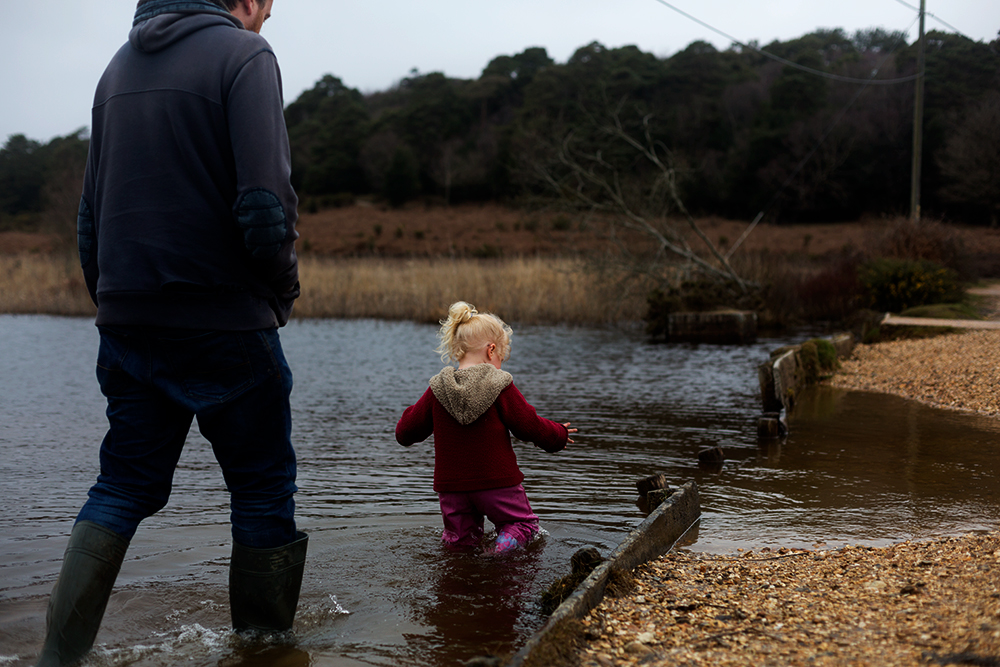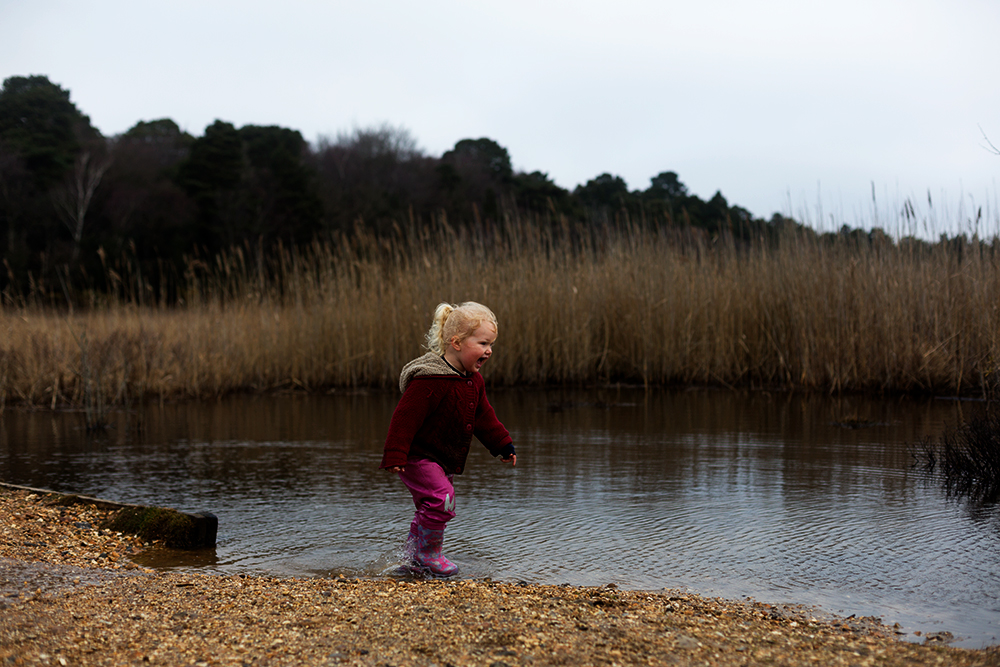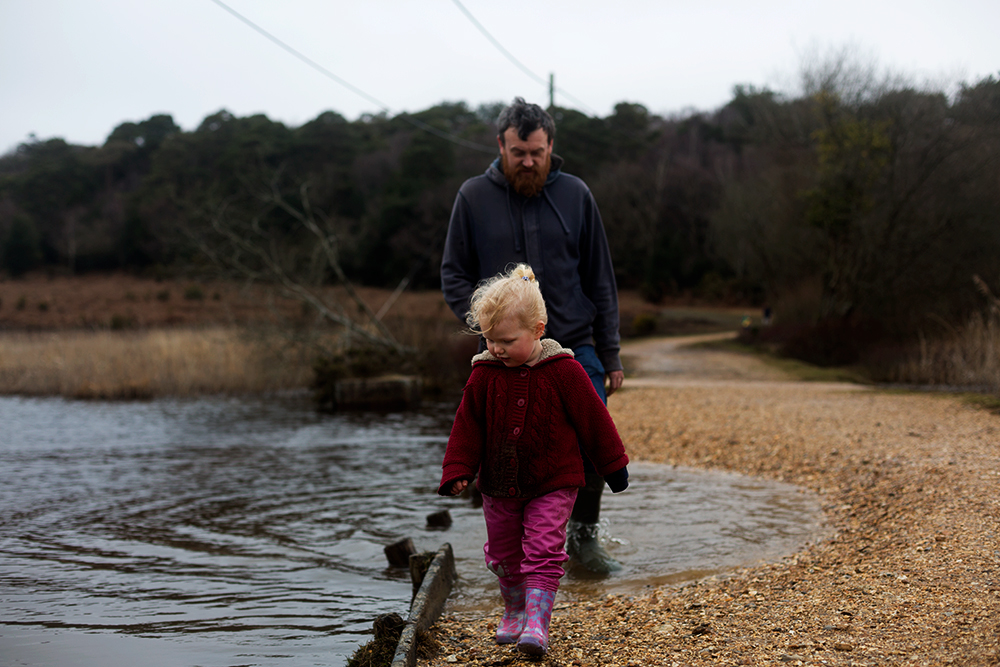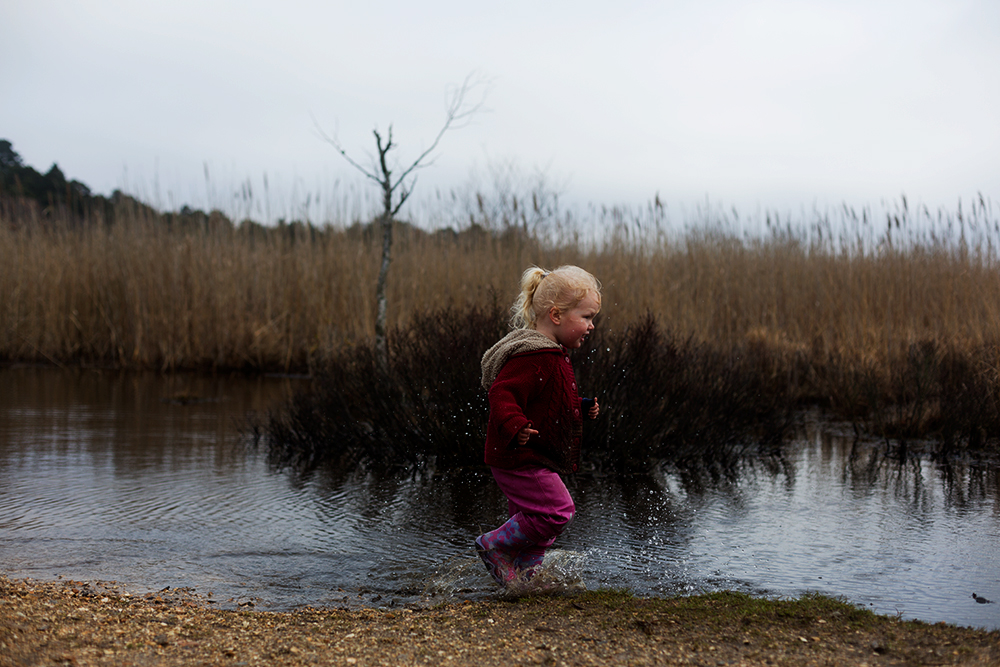 I was getting hungry, I had left without eating breakfast and needed to head back home so we did a loop returning to the car via the abandoned railway. Nixie did not share our need to get home and really protested but as usual once she spotted a group of people walking their dog on the same path we were heading towards she ran in front of us with her arms outreached and once again made some new friends.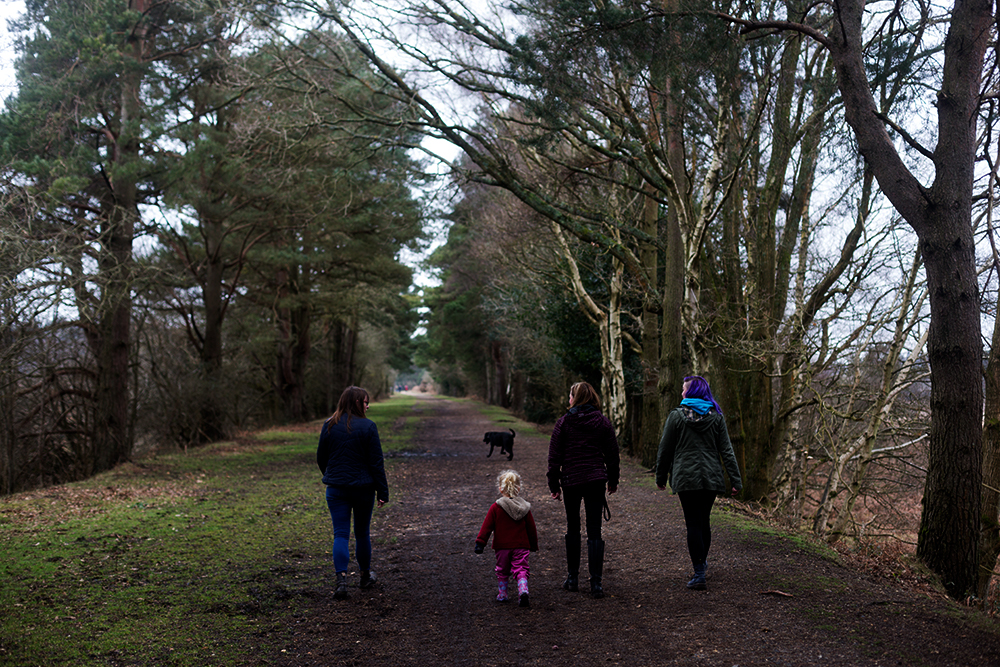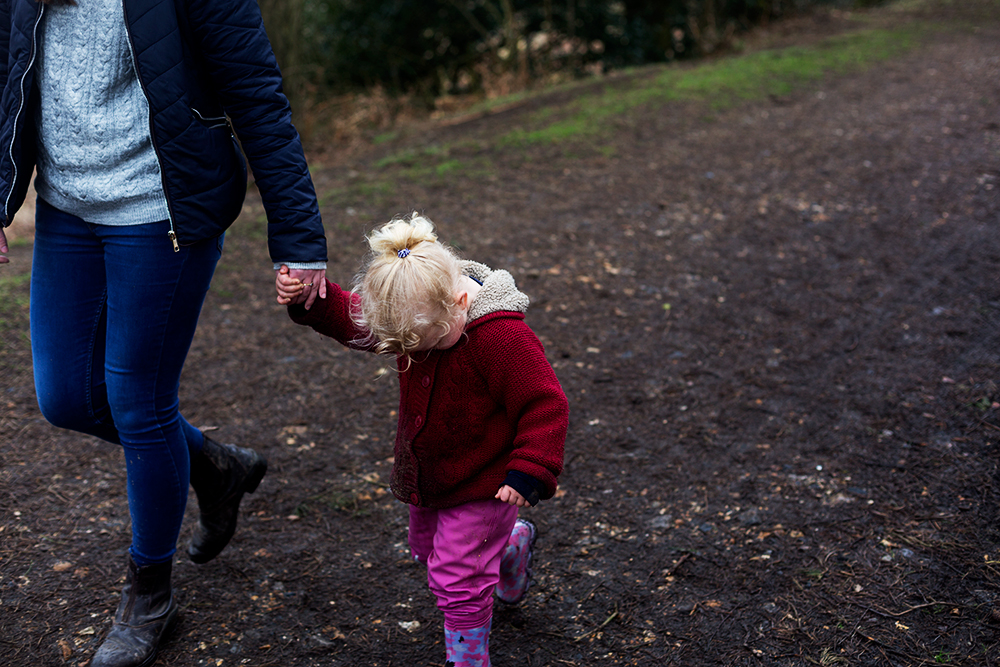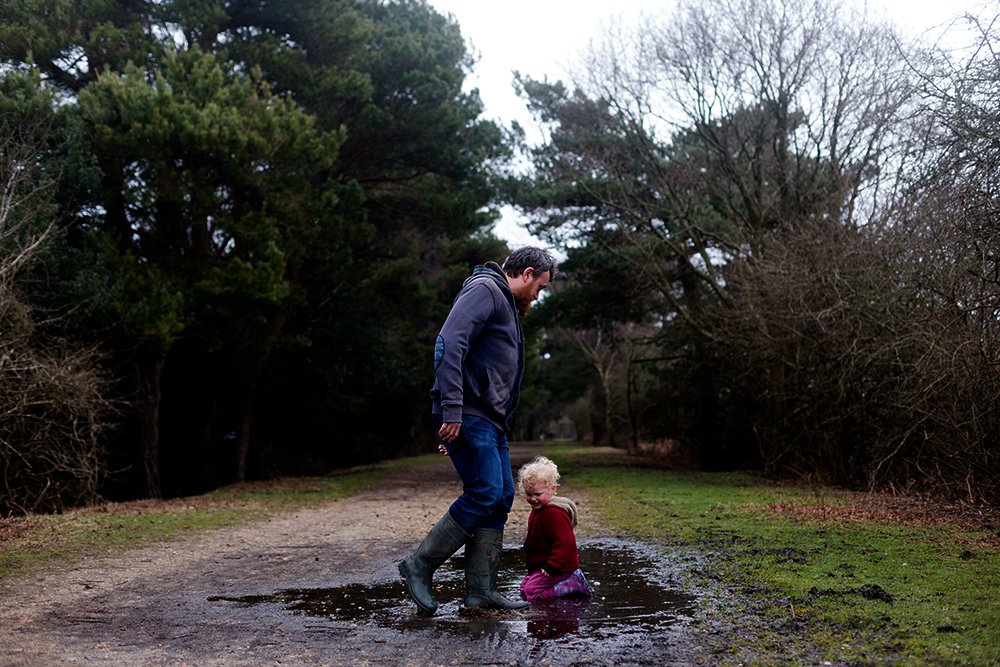 We continued on the path until we could see the car park and instead of walking to the bridge we decided to go say hello to some horses we saw hanging out in the field close to our car. Nixie was so excited about this because we happened to have some carrots in our backpack that she really wanted to give to them but even so she still managed to find yet more people to make friends with and hold hands with while crossing the field! She just loves people and I'm so happy that at the moment she's able to experience a world that is filled with love and wonderful people, there will come a time when she'll have to learn about some social boundaries but for now I want her to be able to express what her heart and mind guides her to do without restrictions. Eventually after another big upset after having to say bye once again we made it over to the horses & she could give them their little snack before getting back into our car to drive back home.