February 11 Watching tadpoles go through their metamorphosis into little froglets has been such an incredible experience for our family especially Nixie. It wasn't something we set out to do but on one of our walks in the woods we found lots and lots of frogspawn in a giant puddle and with the only thing we had as a container: our Costa cups, we carefully collected some of it along with another cup filled with their puddle water and brought them home with us!.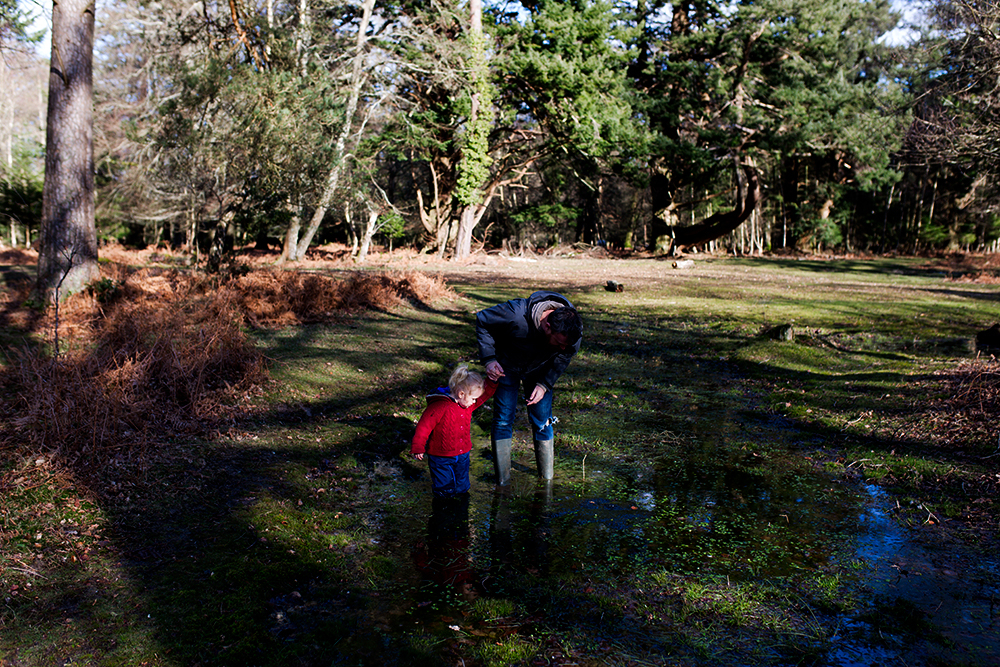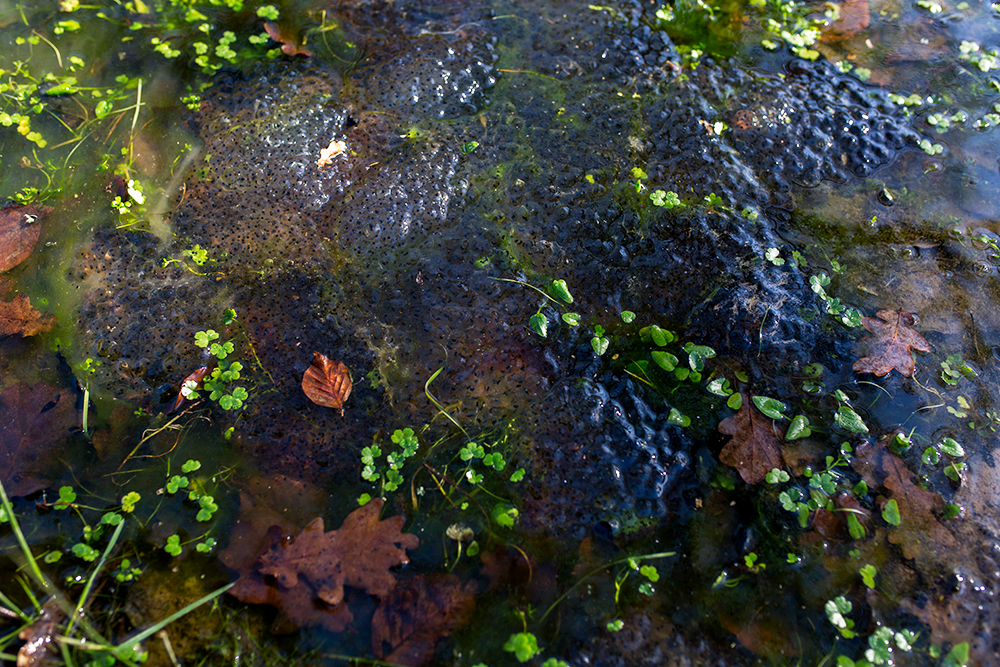 Since we were very unprepared for raising tadpoles we started with just putting them into a bowl.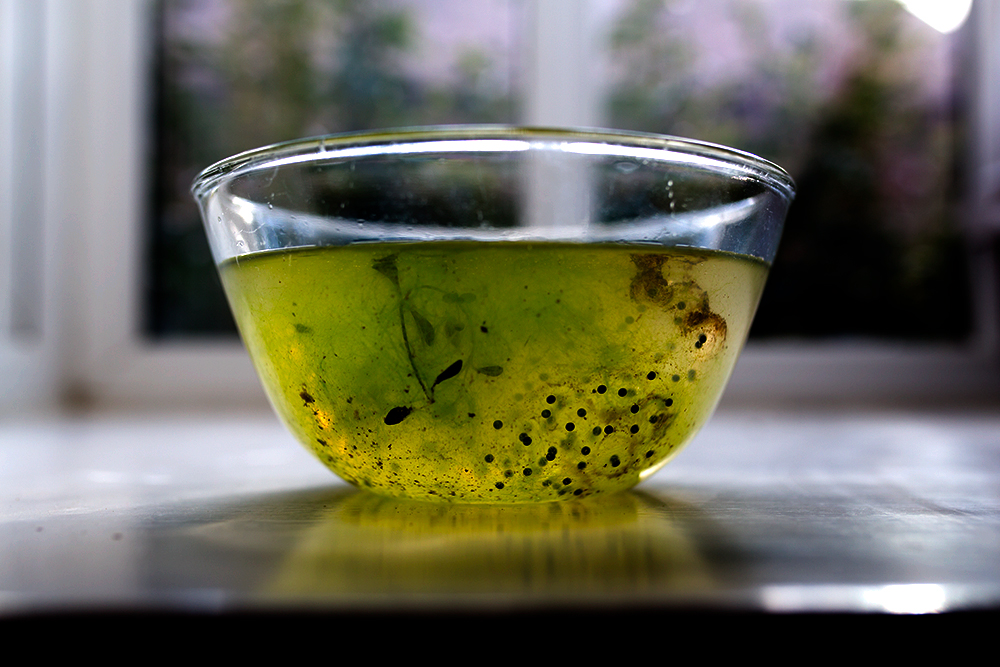 February 16 It's not very good to keep tadpoles in just a bowl so as soon as we got home we ordered a very basic plastic tank online and it arrived just a few days later and we were able to put them into their new home. Due to our environment being so much warmer than the temperatures outside they had already began hatching and turning into little tadpoles, we had a lot of them!! Nixie was instantly in love with all of them & calling them her little babies, the first thing she would do after waking up was run downstairs to check on them and she would spend so much time just watching them. She was super intrigued by the fact that they would be growing arms and legs!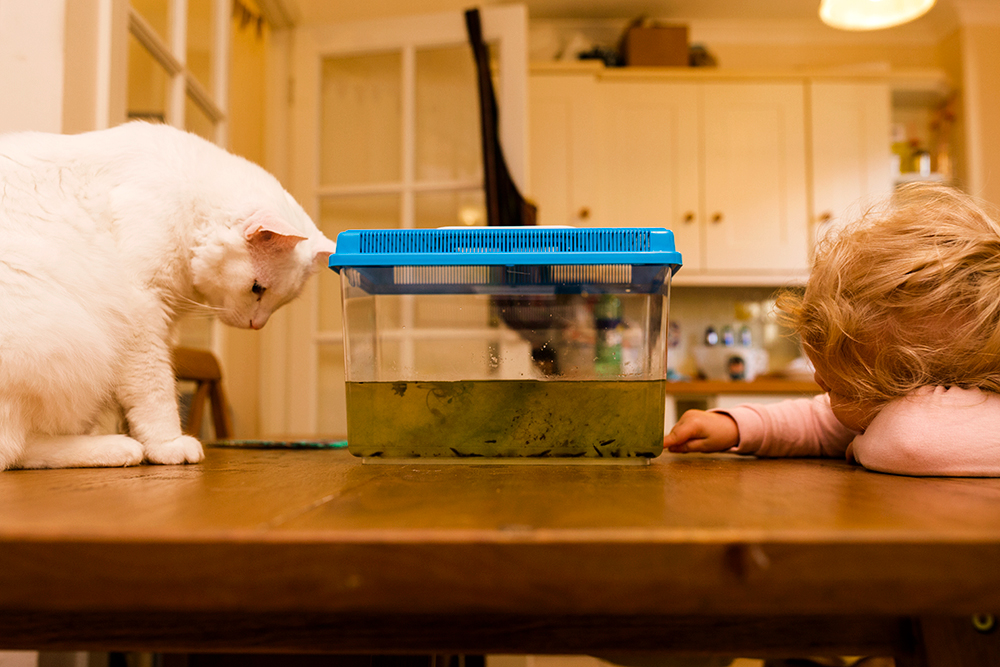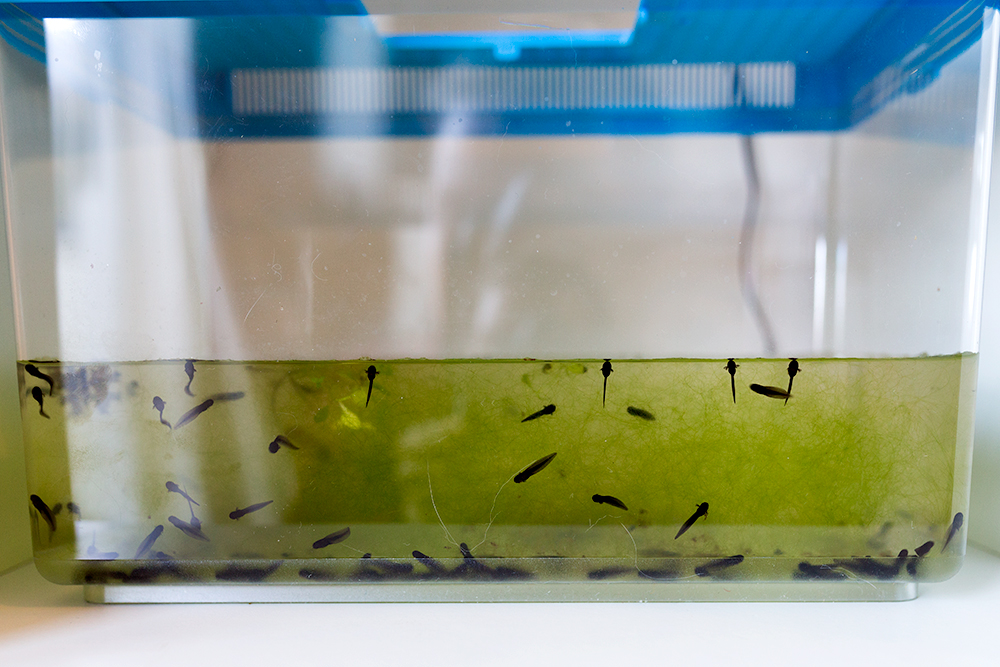 February 18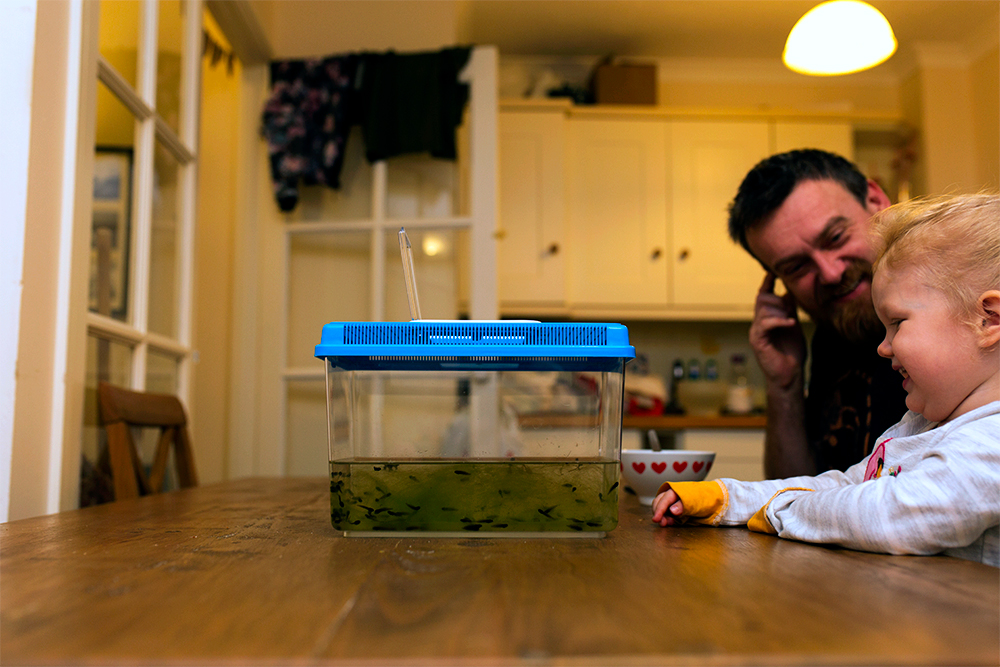 February 22 I had done a bit of research and learned that if the tadpoles do not have things to hide behind they become very stressed and unhealthy so we tried to create a little bit of a sanctuary for them. Always make sure you use bottled water and never use tap water, it will kill them! Right away you could tell they were so much happier, swimming more freely and being more active. We also began feeding them tropical fish flakes which they absolutely loved and it became Nixies favourite daily responsibility.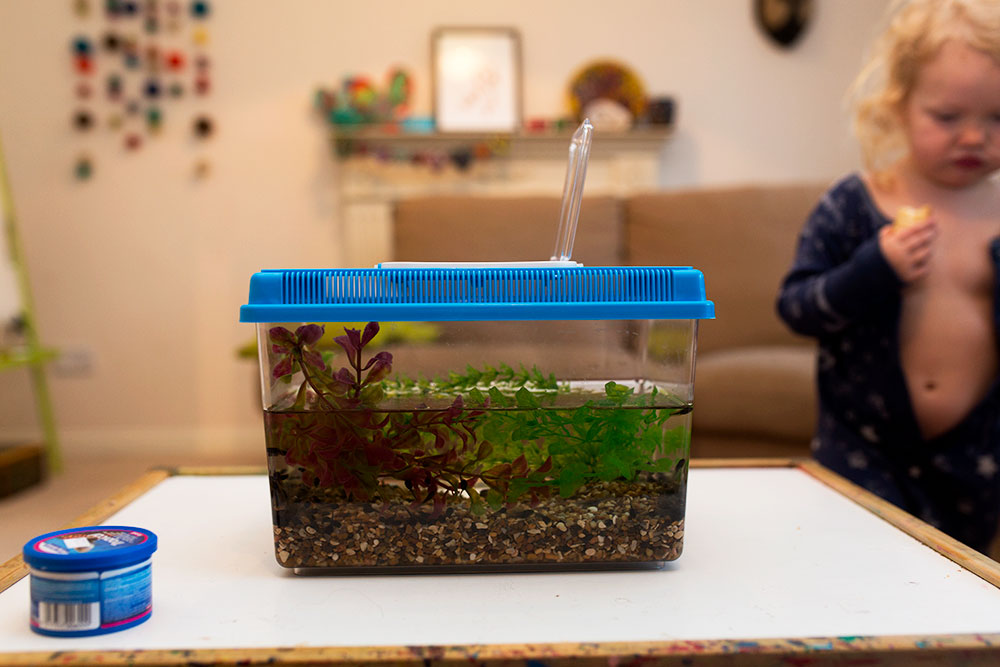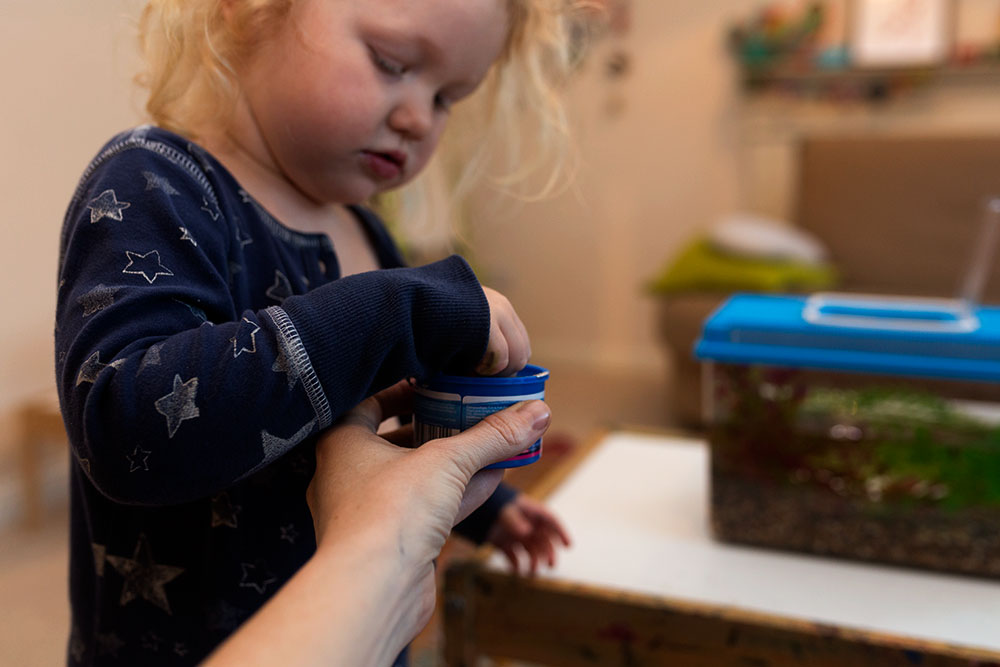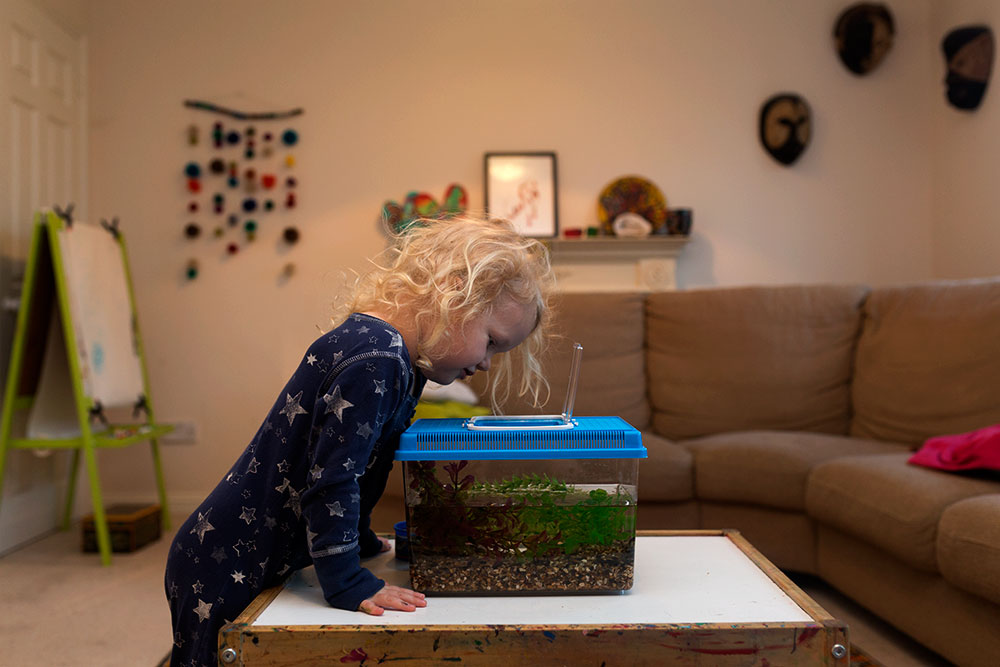 March 6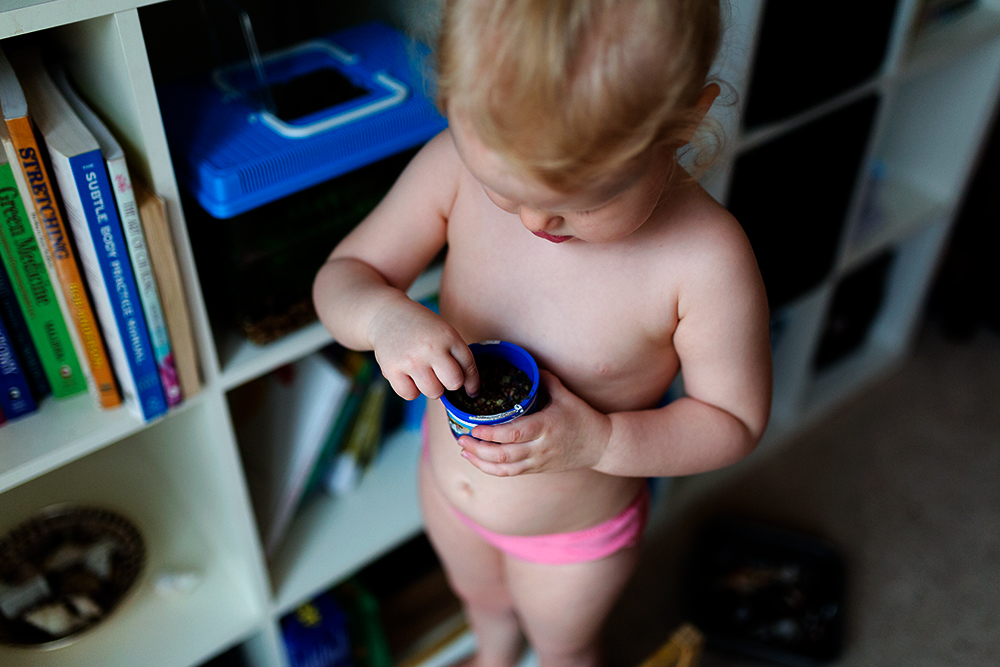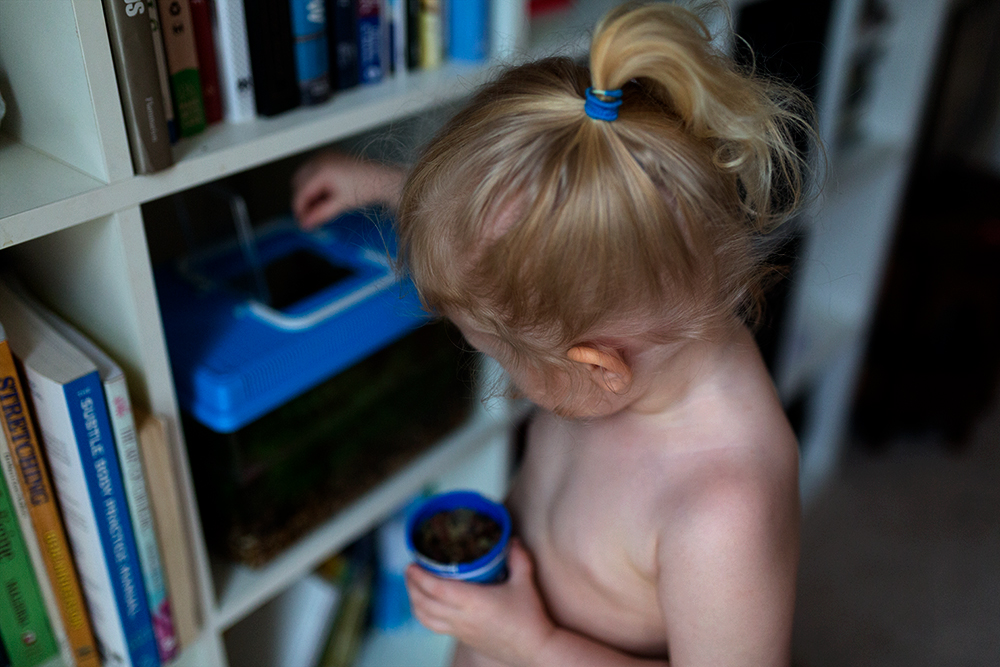 April 4 Slowly but surely we began seeing little legs begin to form. At some point we reached a stage where the more developed tadpoles began eating each other and many many of our tadpoles didn't make it.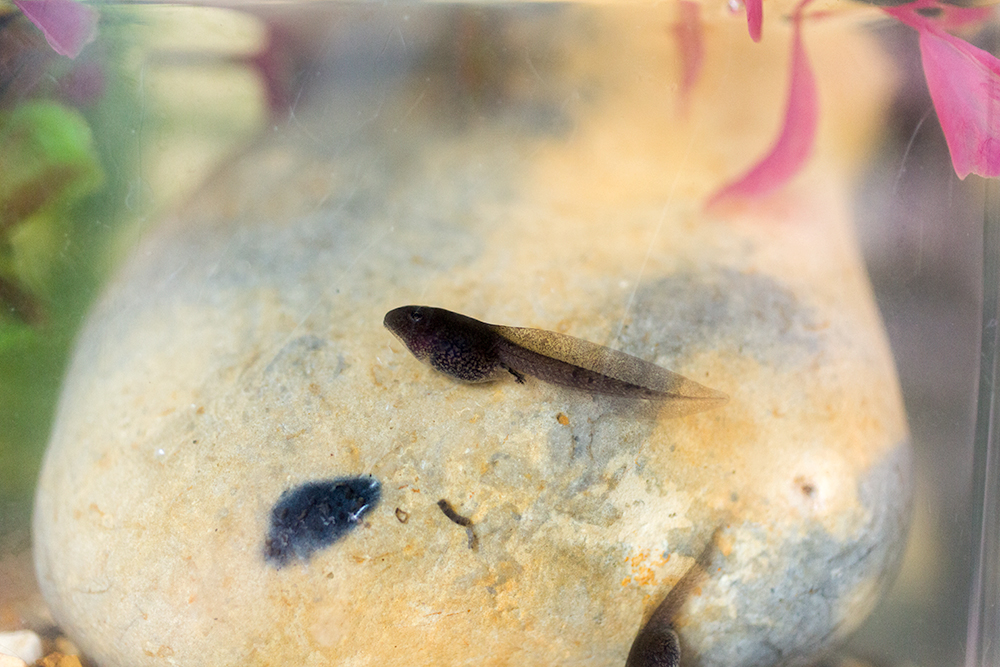 April 6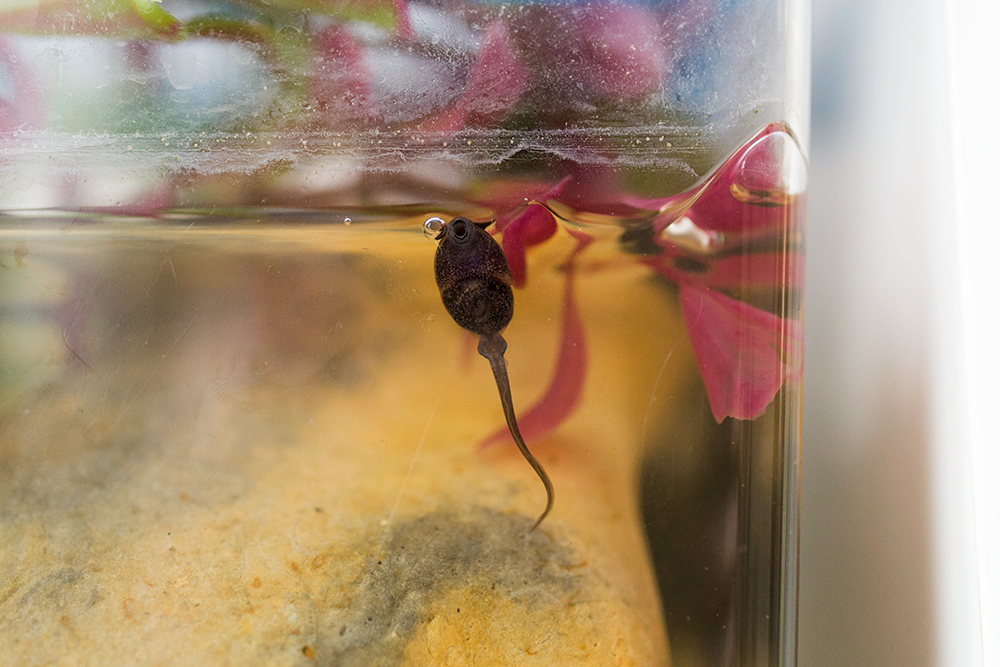 April 12 Finally we had our very first little froglet and more and more of them began getting their arms and legs. Oh & did you know that the frogs arms grow underneath their skin and then pop out at the elbows? I didn't and to me it's been one of the coolest things I've learned! Ha! It was such an exciting day for us and we were so very excited, Nixie couldn't believe her eyes, if only you could have seen and heard her excitement and state of wonder! She named her Star.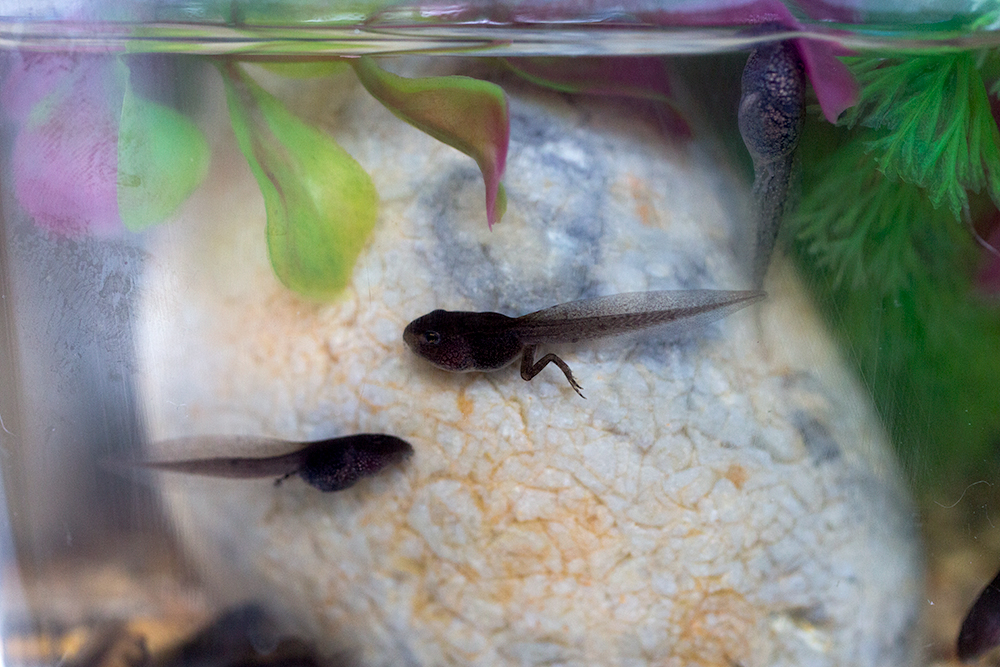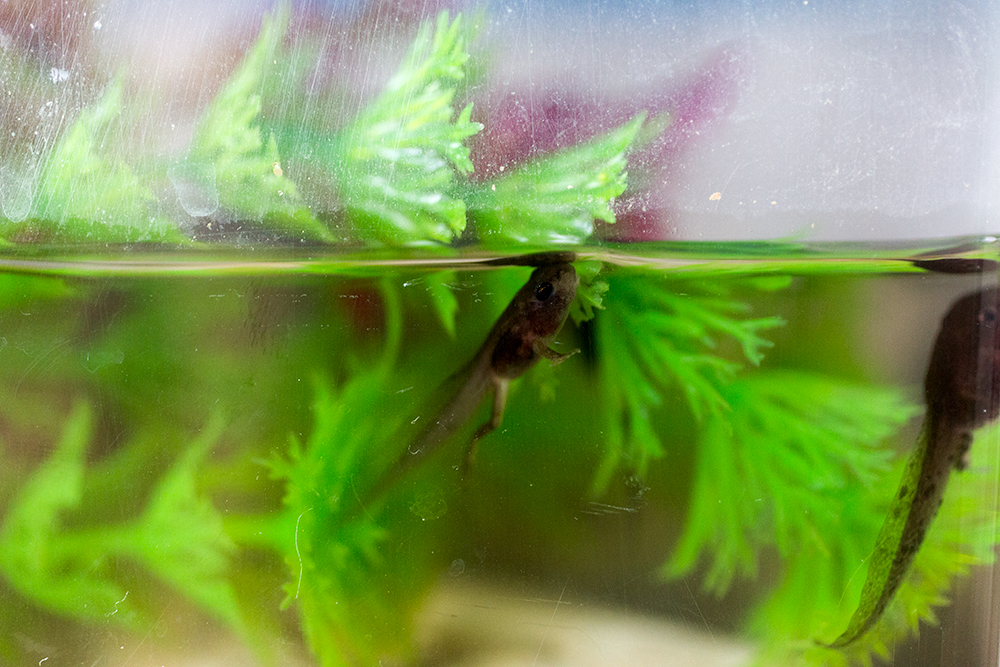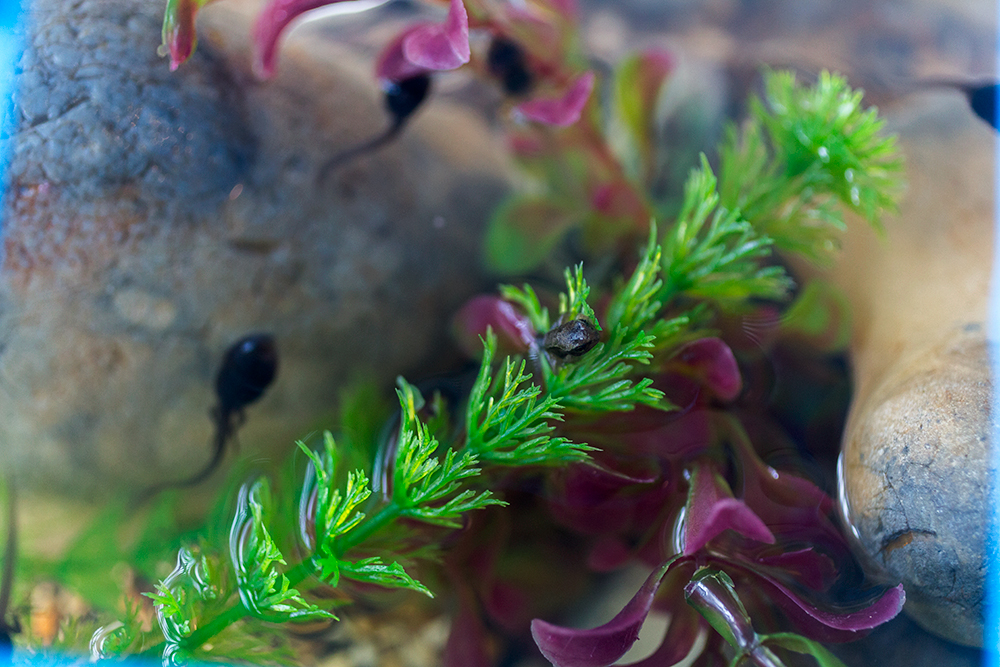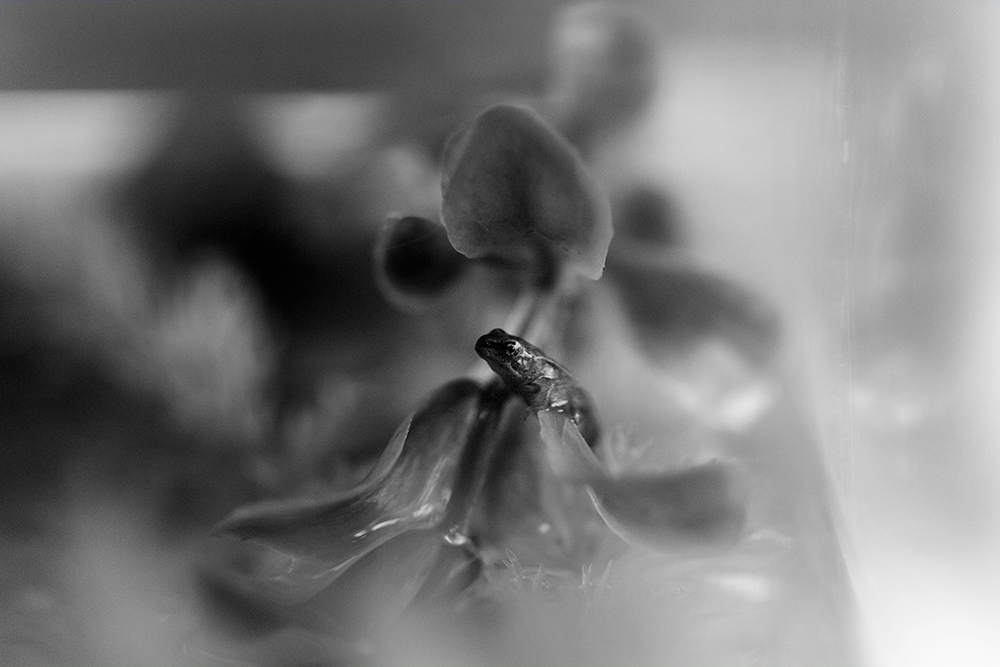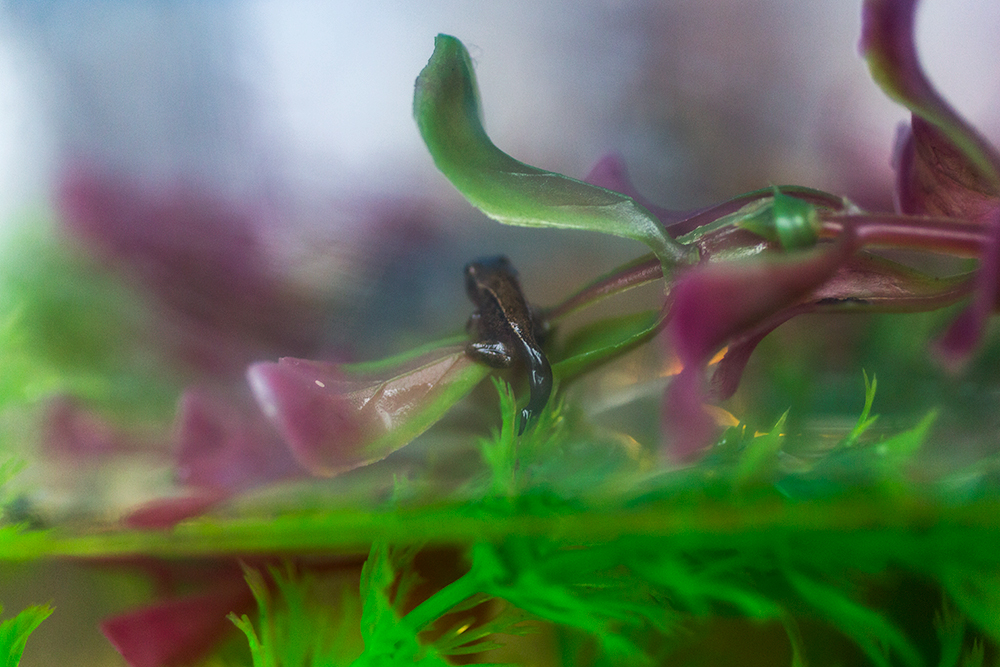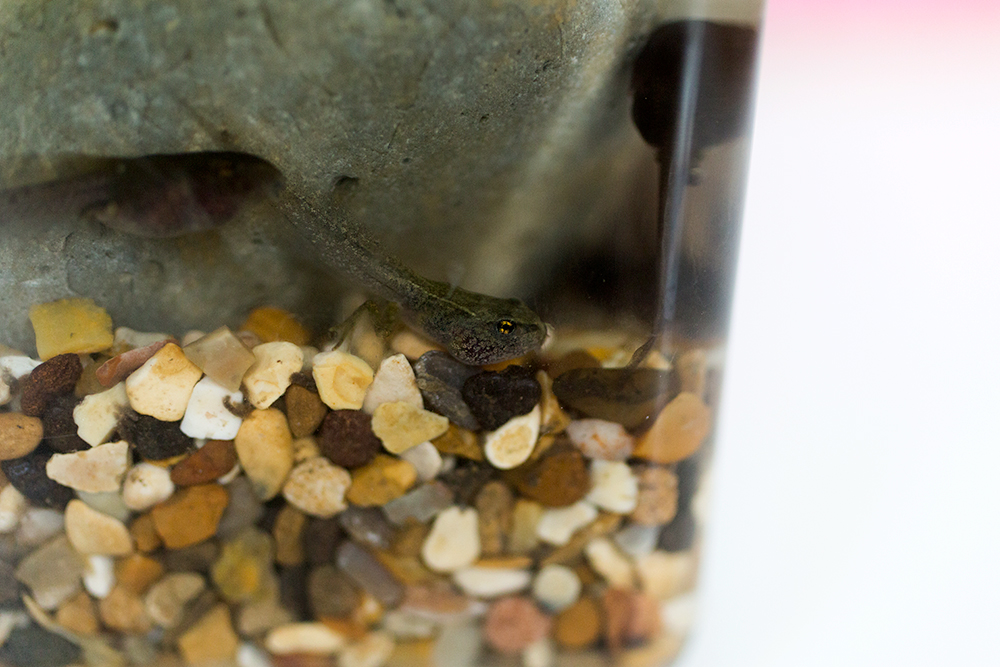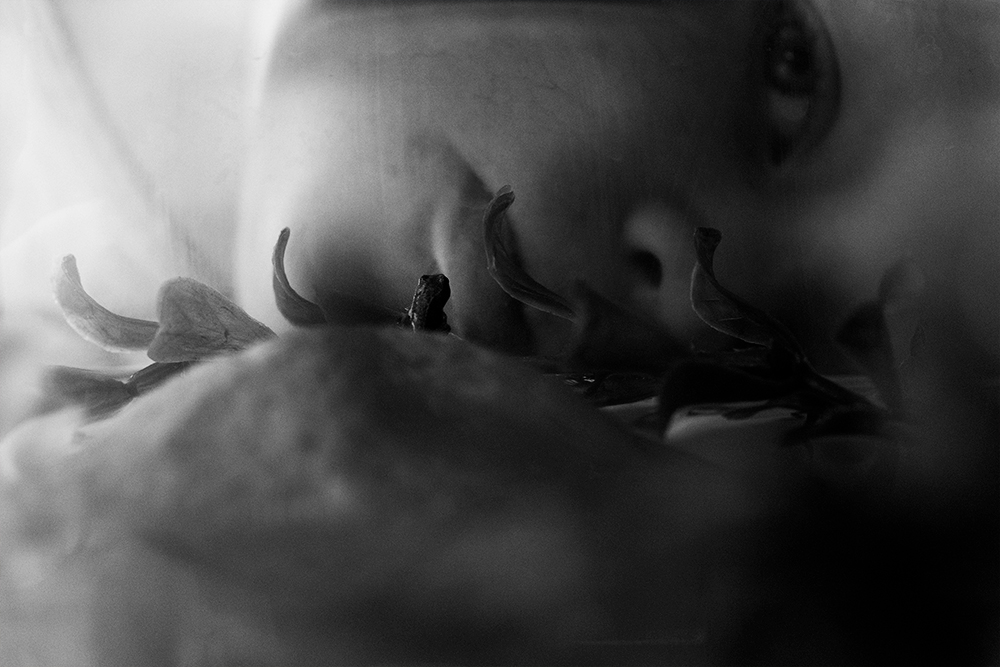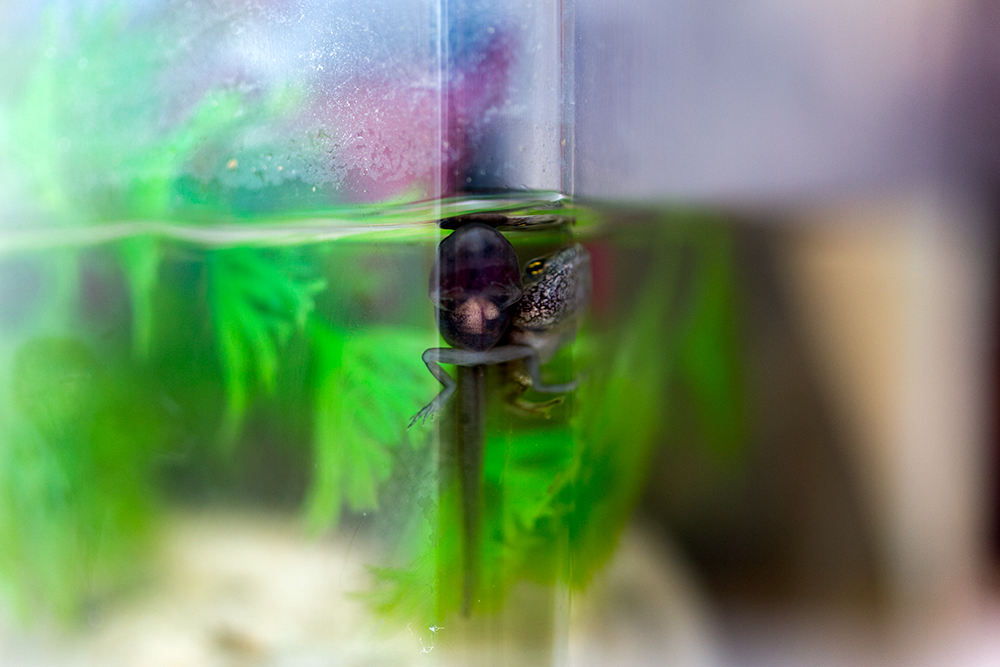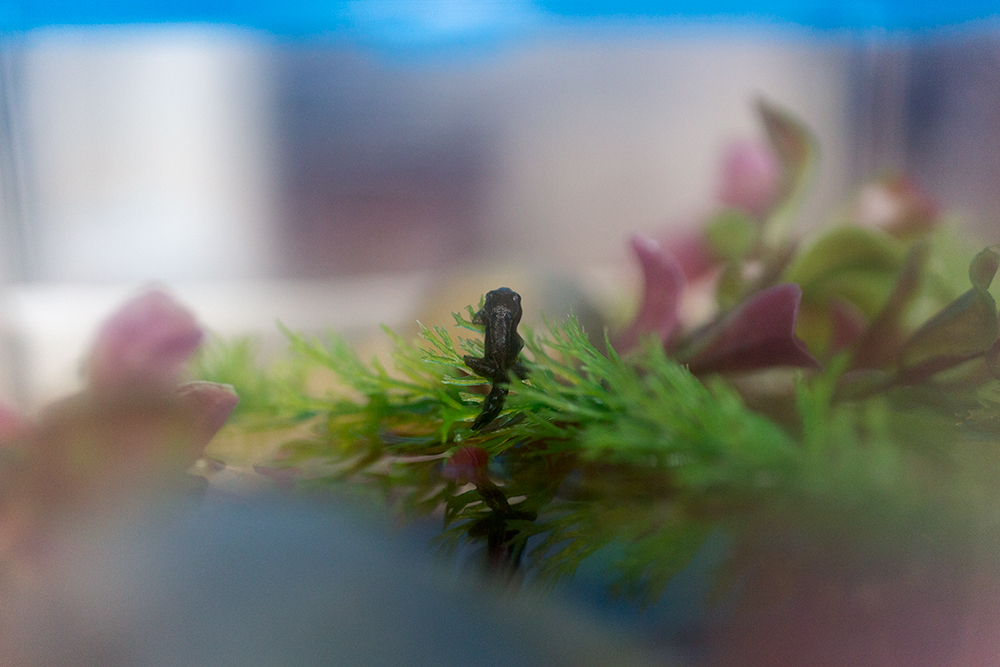 April 13 Sadly Star didn't make it, I found her dead in the water the next morning. She had drowned. We were so sad. But from her death I learned the importance of the tank needing to be at an incline. So straight away I revamped their tank. During the phase when they take their first breath of air and go out of the water, they are at their most fragile. They also won't eat for a few days as they get everything they need from absorbing their tail.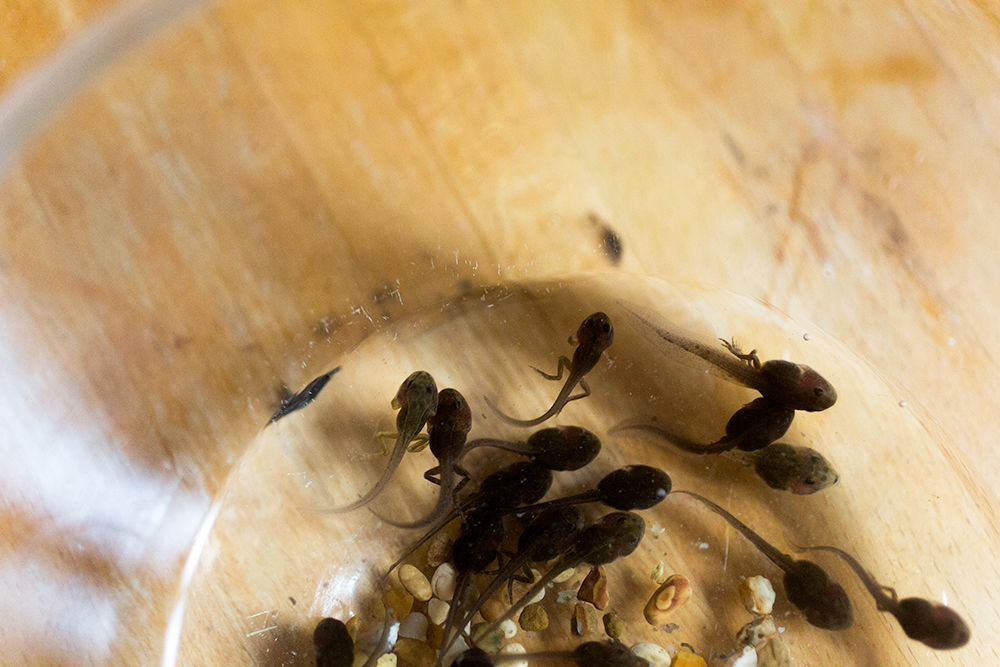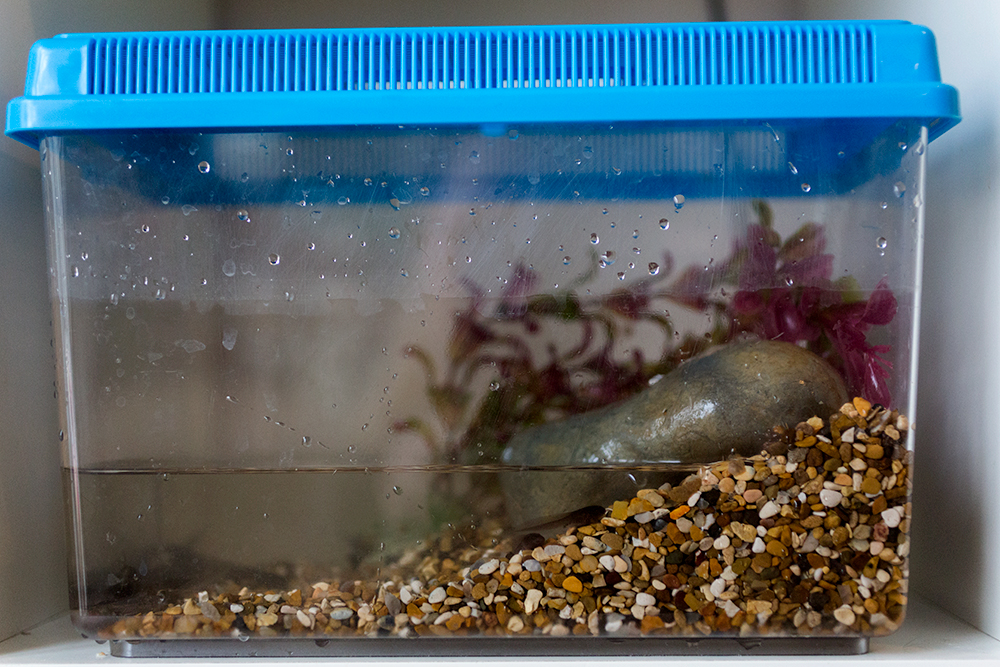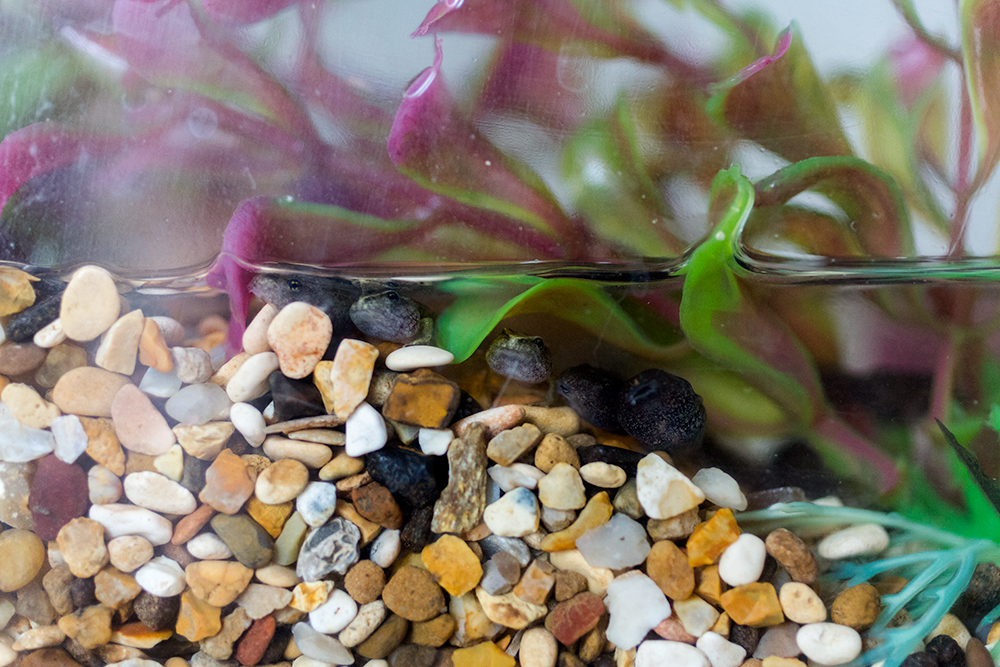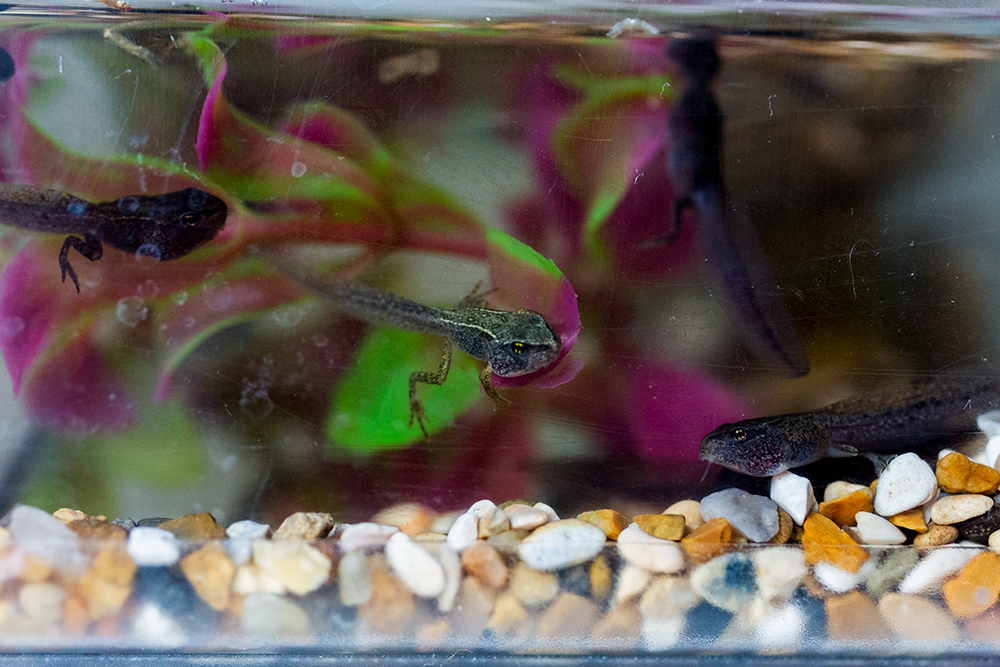 April 14. So we began having a couple more early developers but some of them didn't make it either.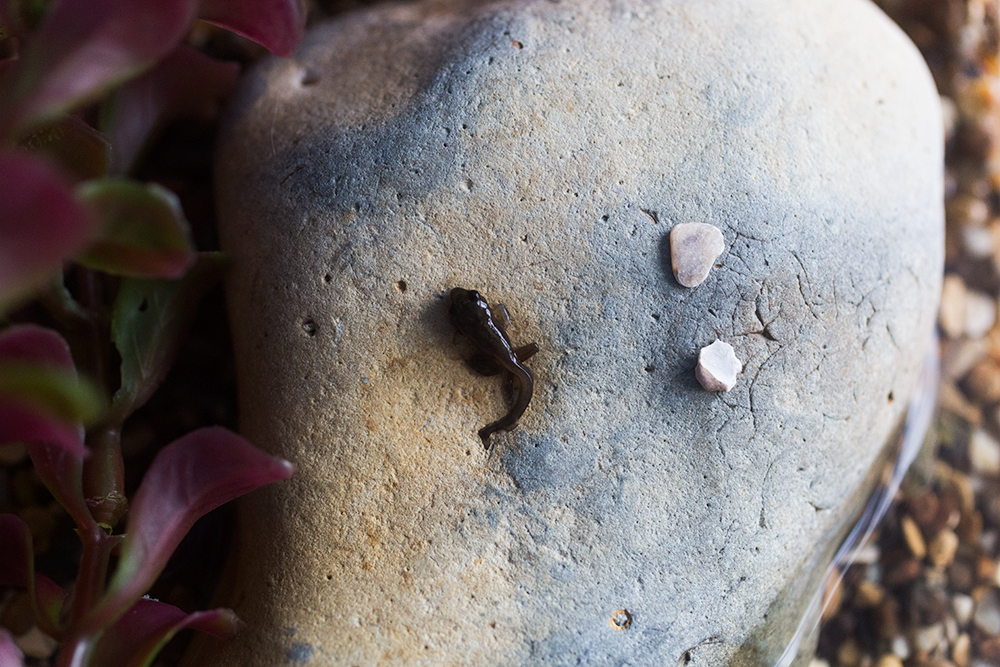 April 15 Around the time they began having arms and legs and getting out of the water we introduced freeze dried blood worm to them and this they also really gobbled up.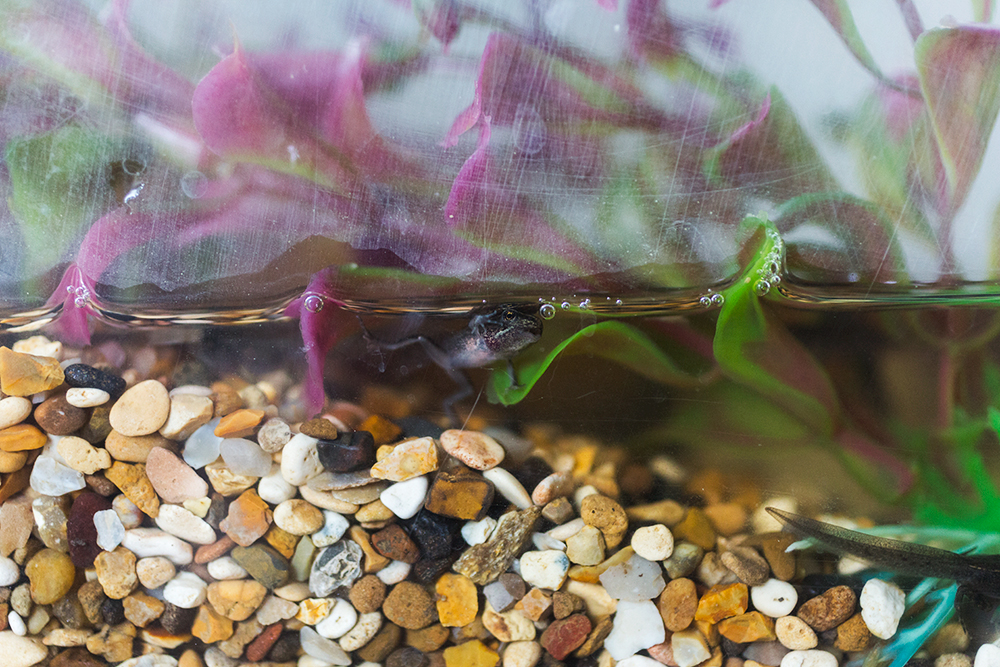 April 18 After losing a couple more little froglets, the ones that came after seemed much more robust and hardy and healthy. We happened to be camping when two more turned into frogs and I was worried that we were going to lose them so we actually left our campsite to go home so that we could free them. You are supposed to ideally release them where you found them but because we found them in a puddle that no longer exists I found a nice little stream to release them by. Nixie loved being able to set them free and carried the little container I had them in ever so carefully constanlty kissing them. We gave them a beautiful little send off and thanked them for their time with us.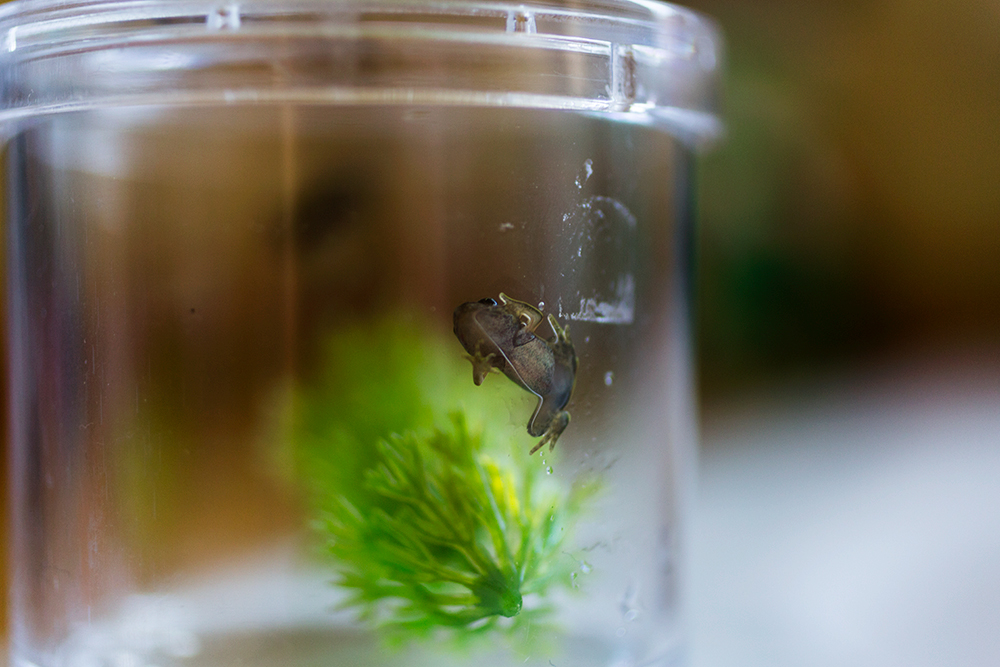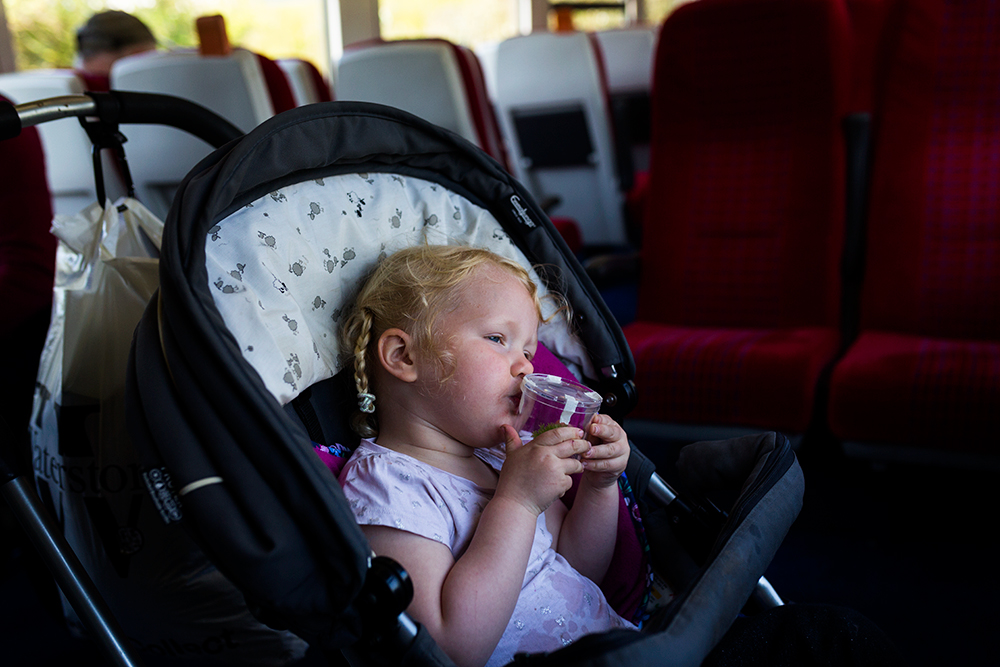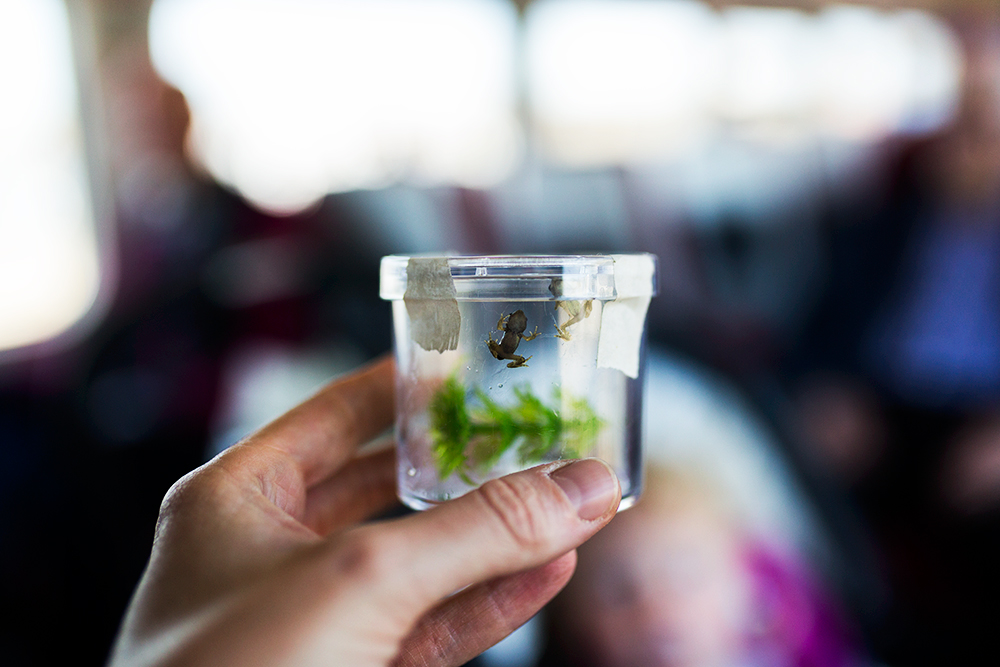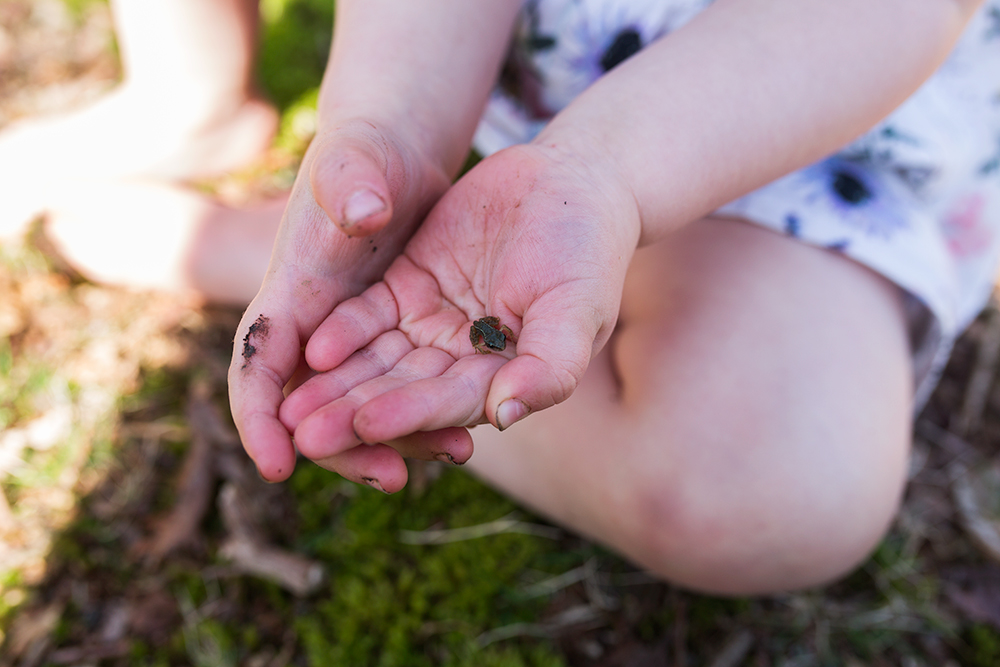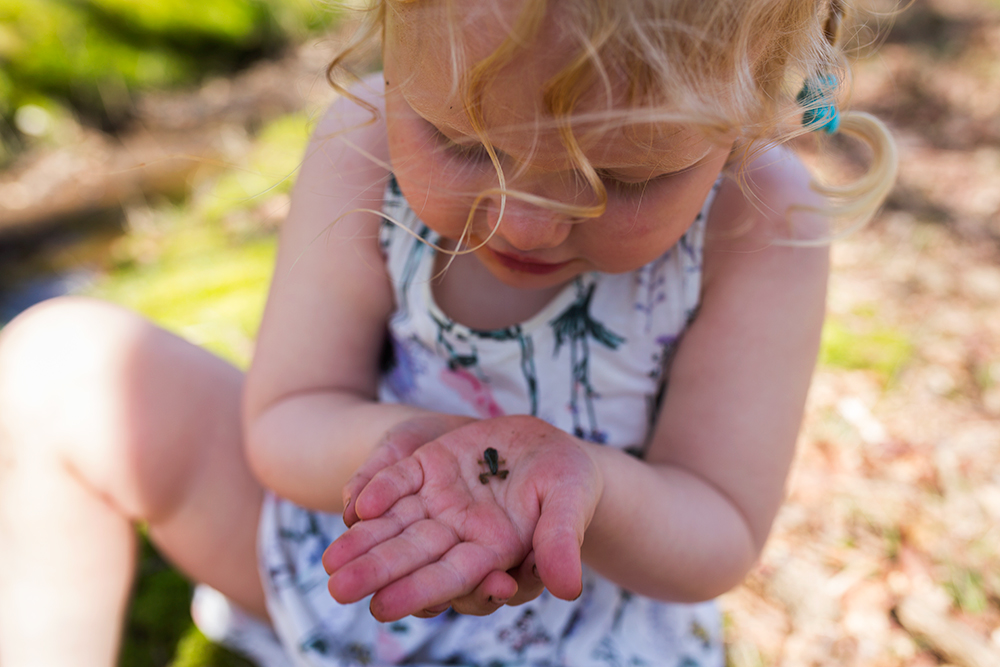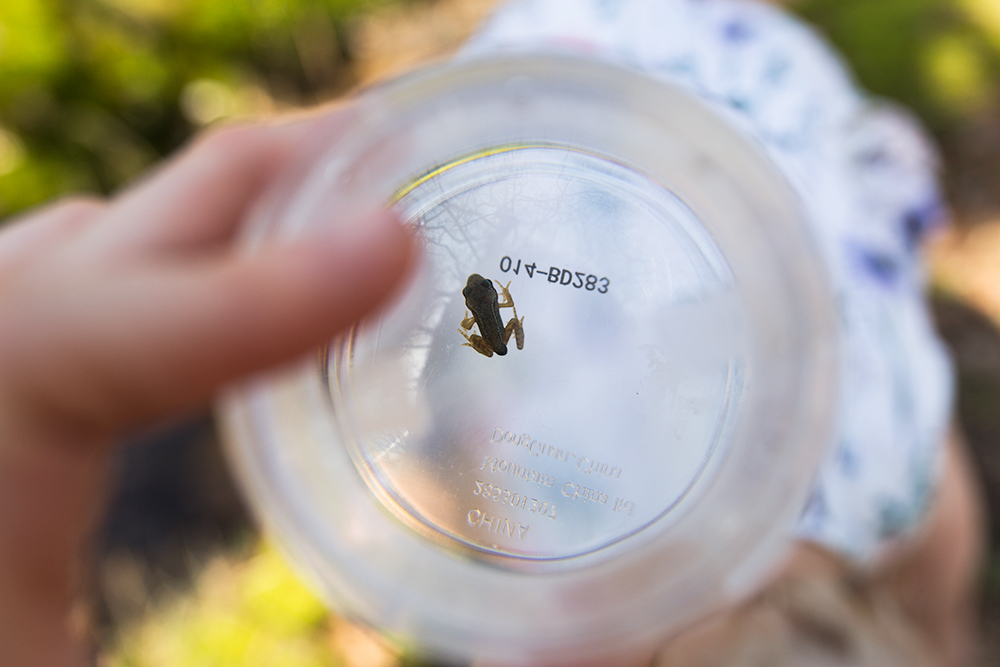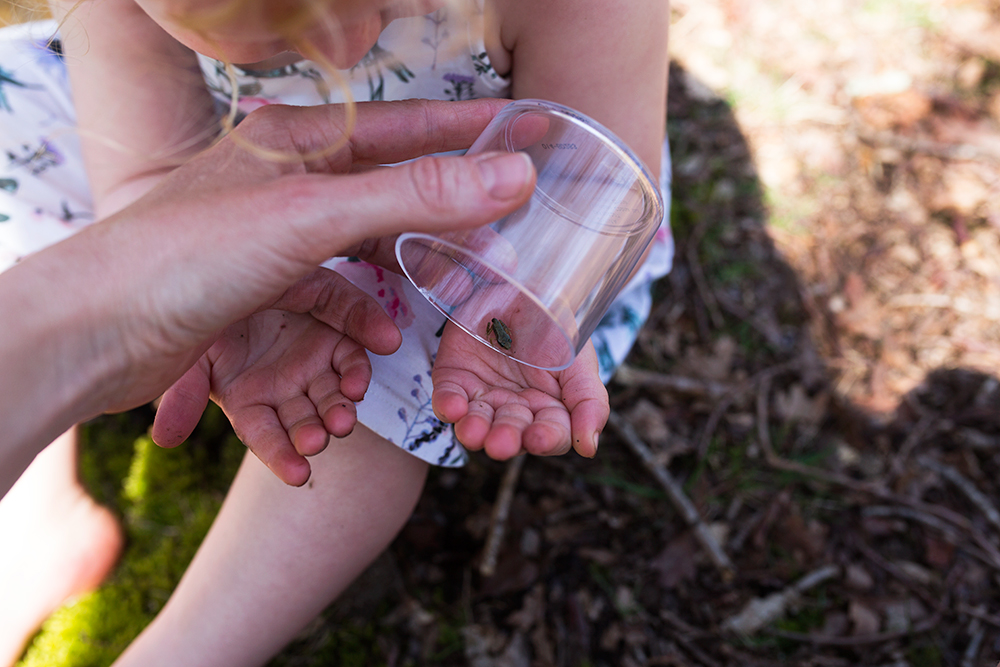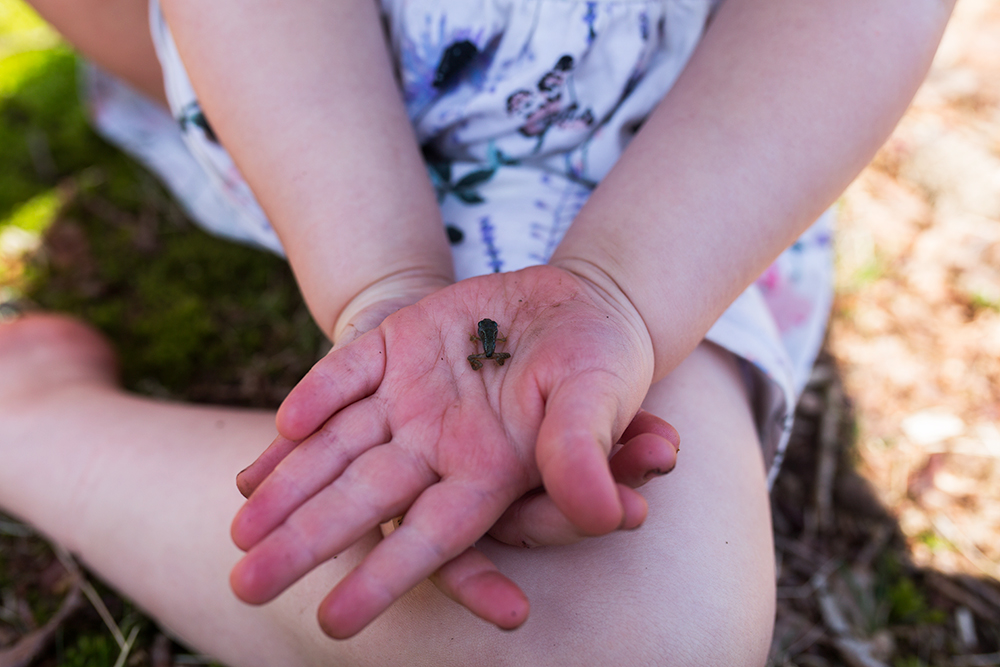 April 21 And from here on out more and more little tadpoles turned into froglets and just a few days later we had a couple more to release.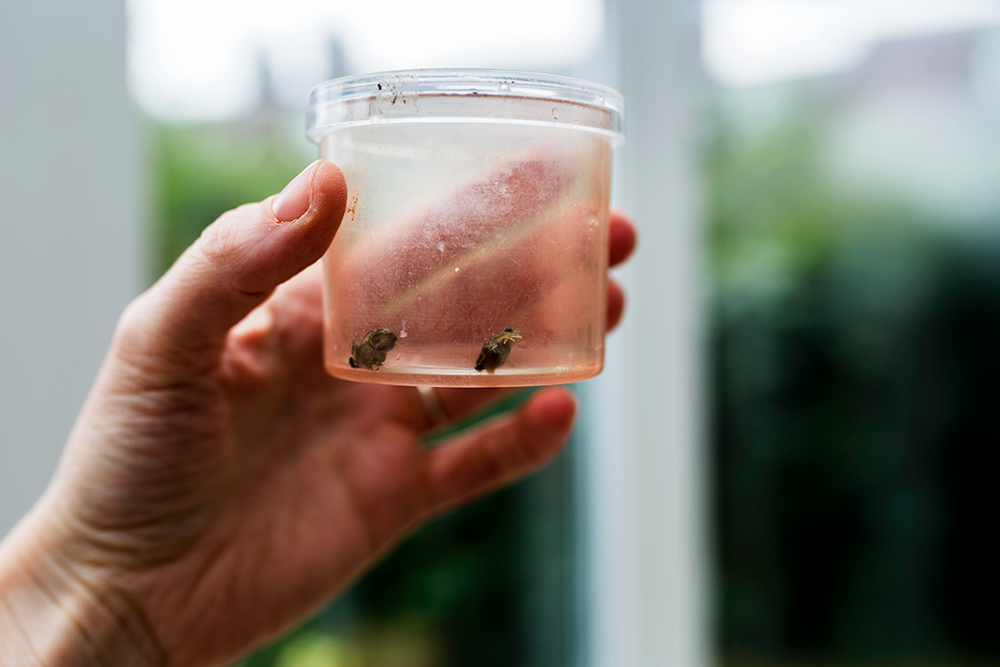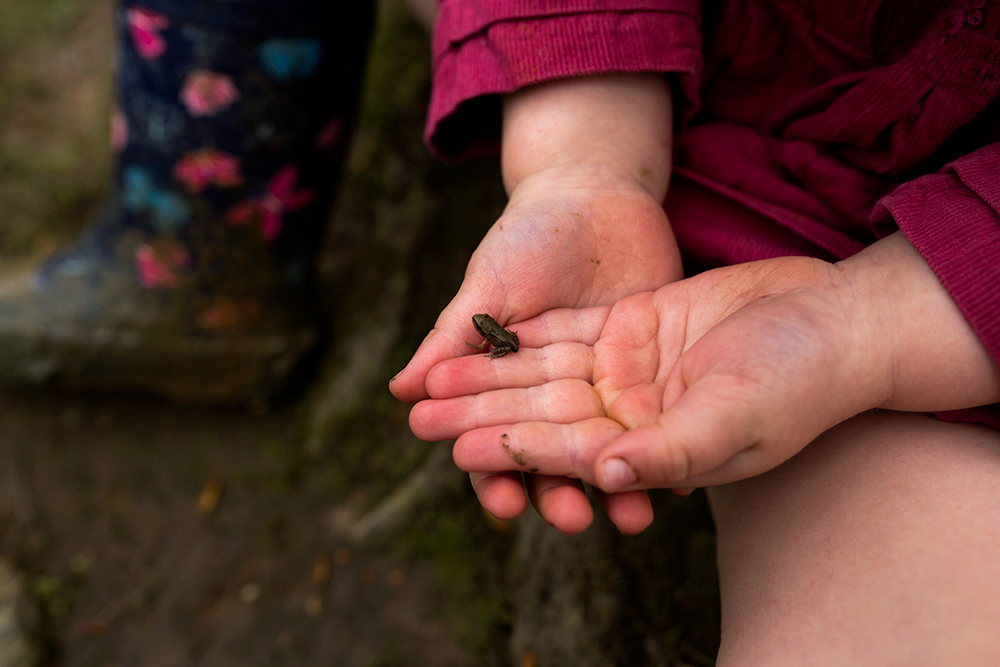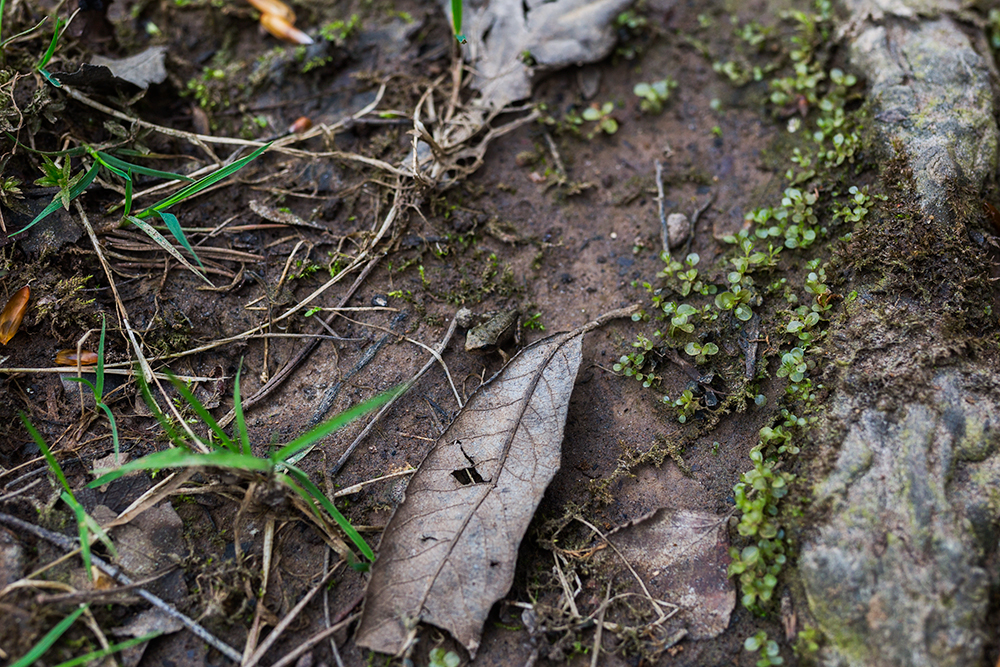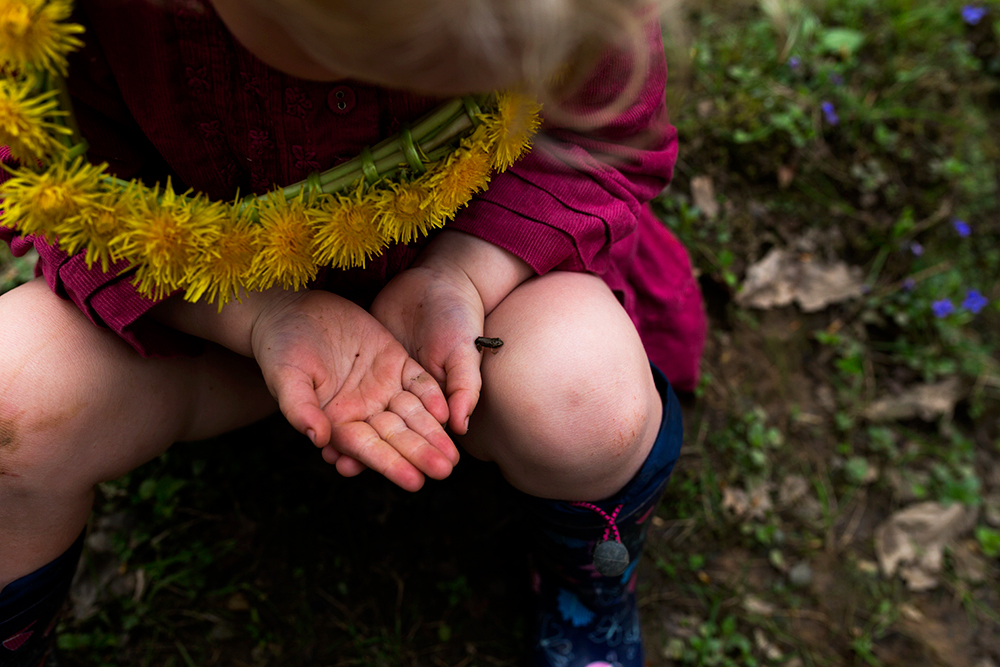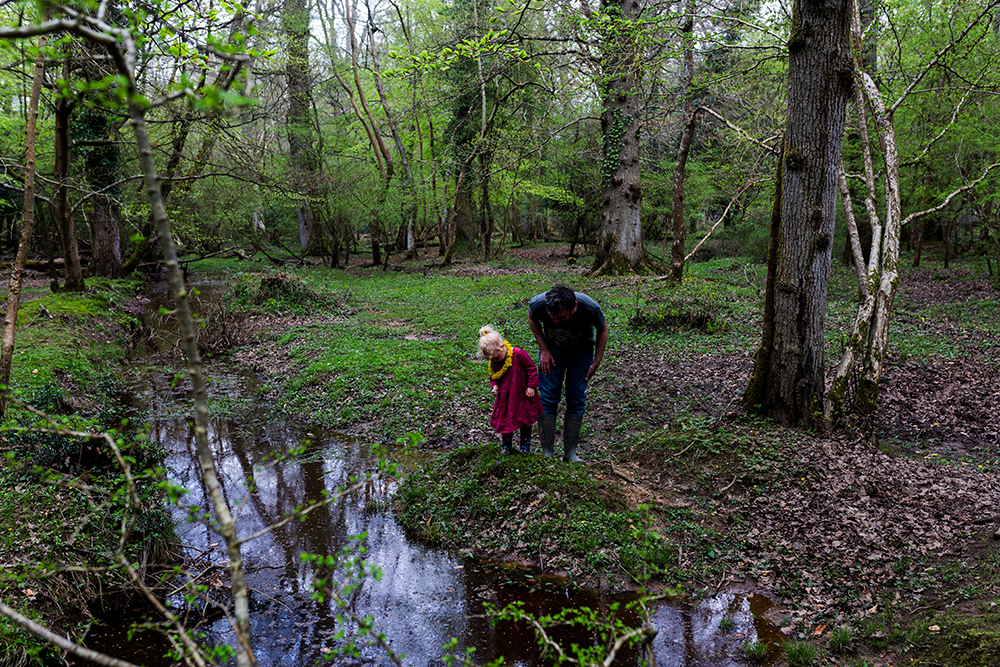 April 23 This was an exciting time because pretty much everyday we would have another new little froglet to love.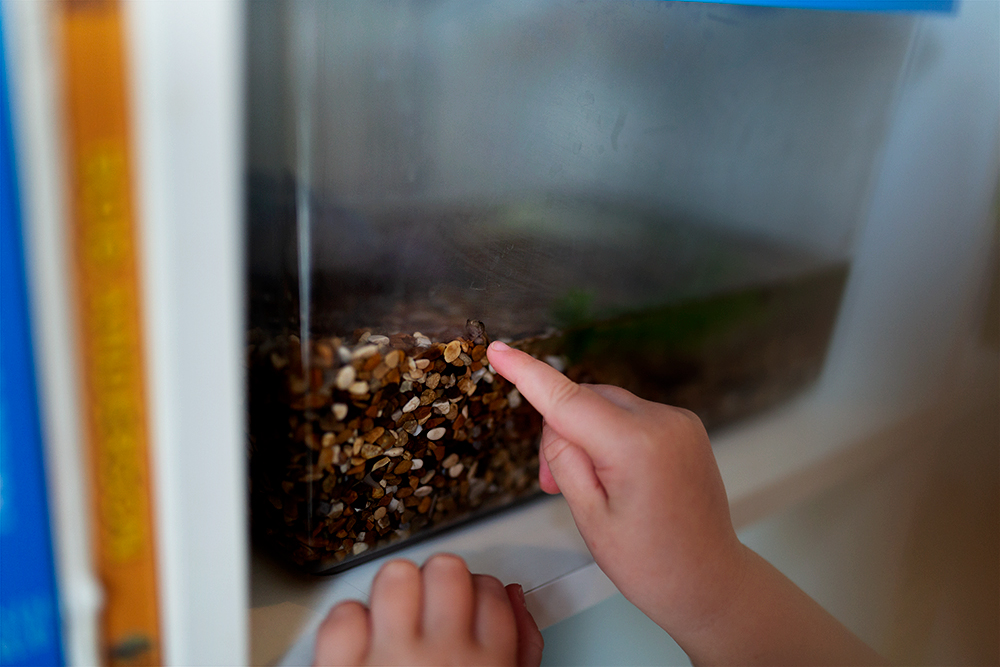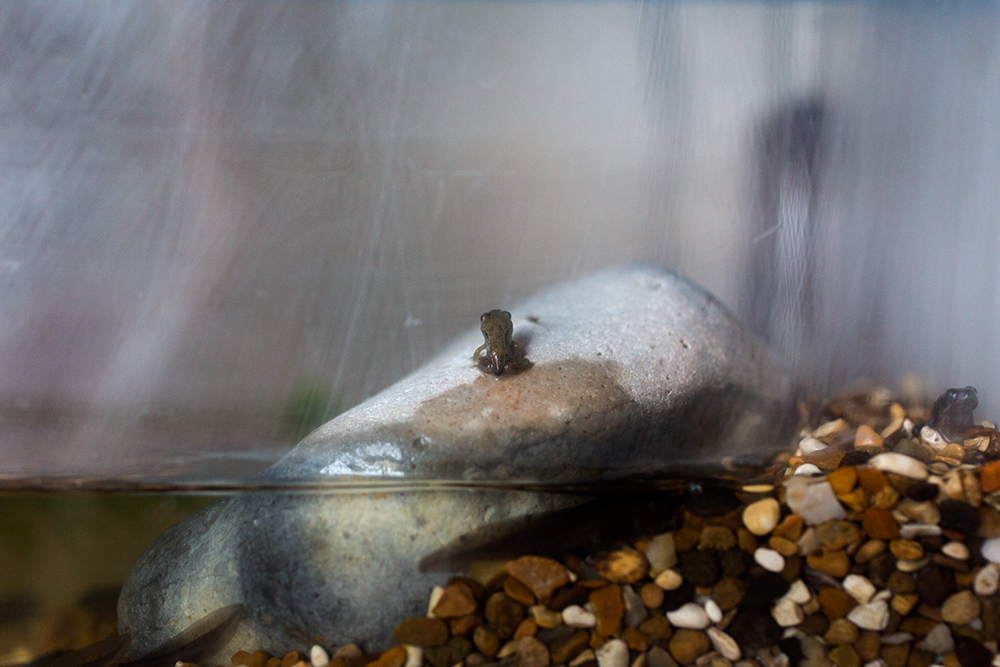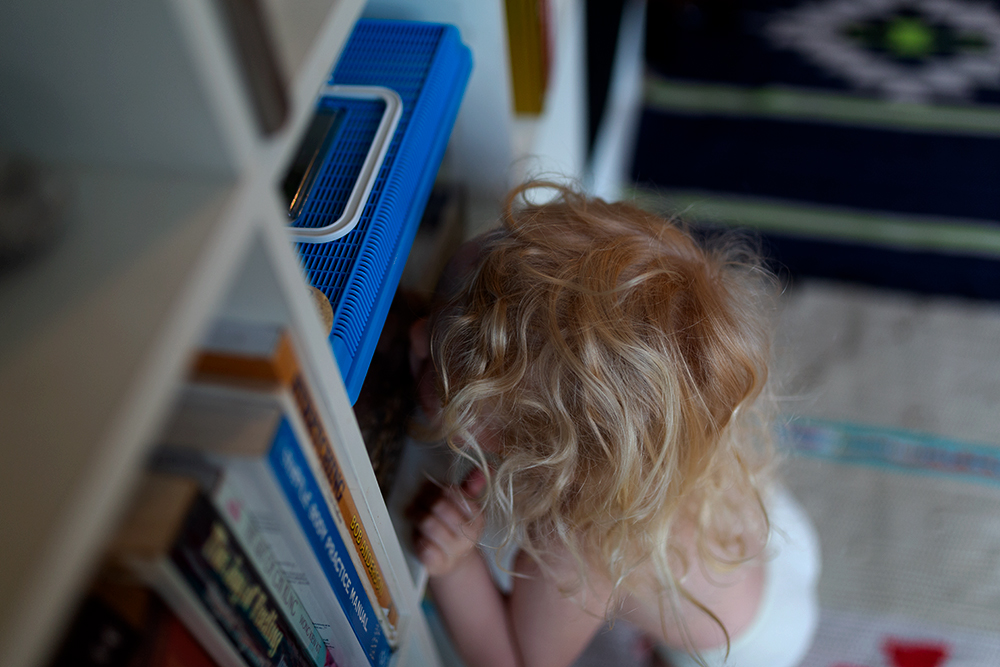 April 25...and one of them we named Fatty...he was huge, I mean just look at him!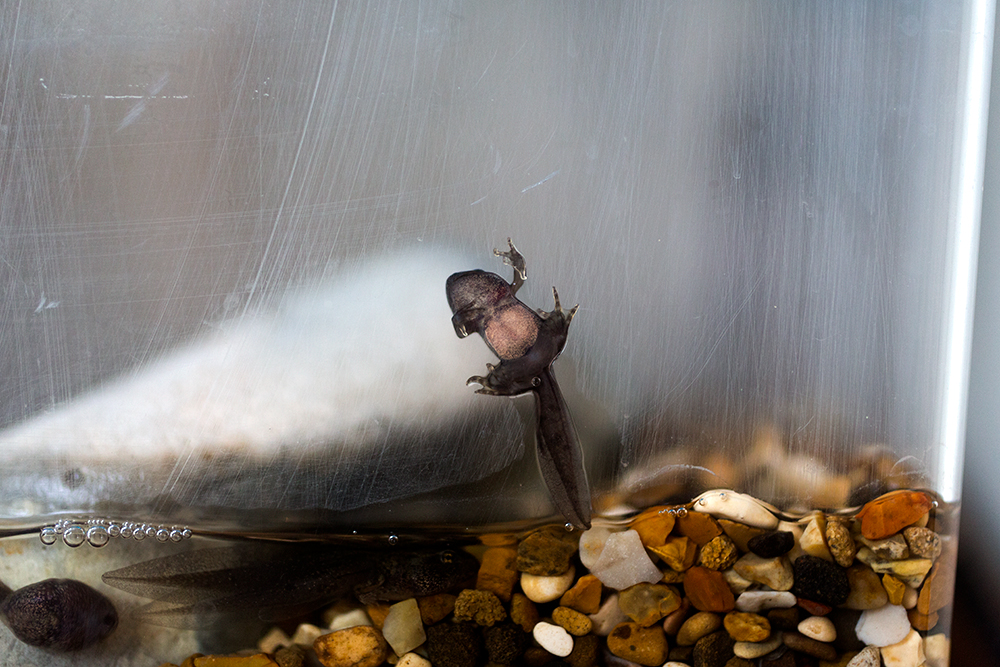 April 30 We had been out of town for three days and I was worried that we were going to come back to a scene of death but instead we just came home to even more froglets!! (we did put some of their freeze dried bloodworm in a little ladle with water so that there was plenty for them)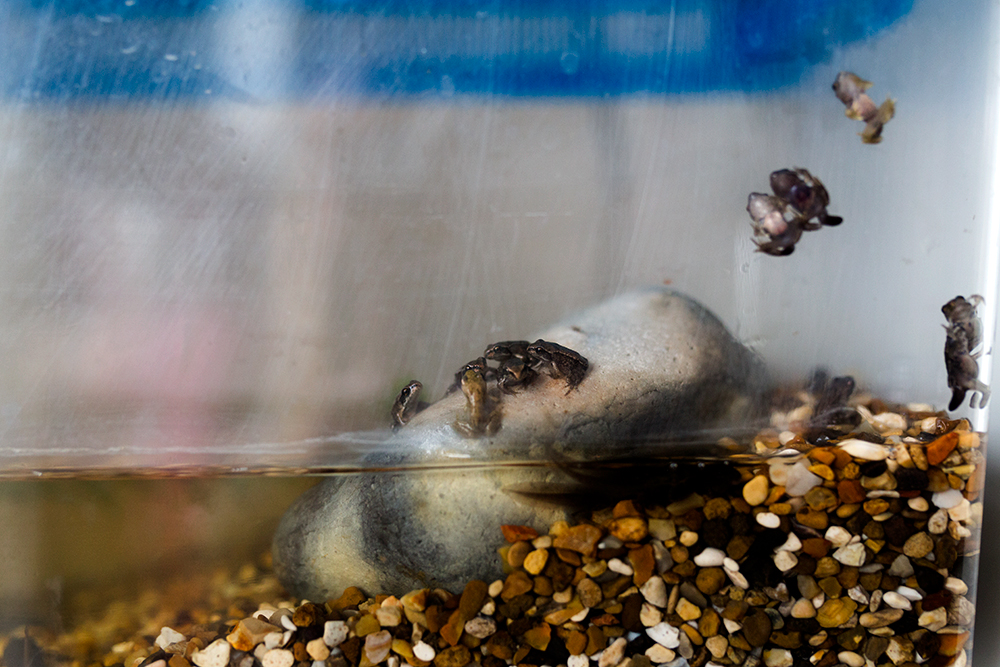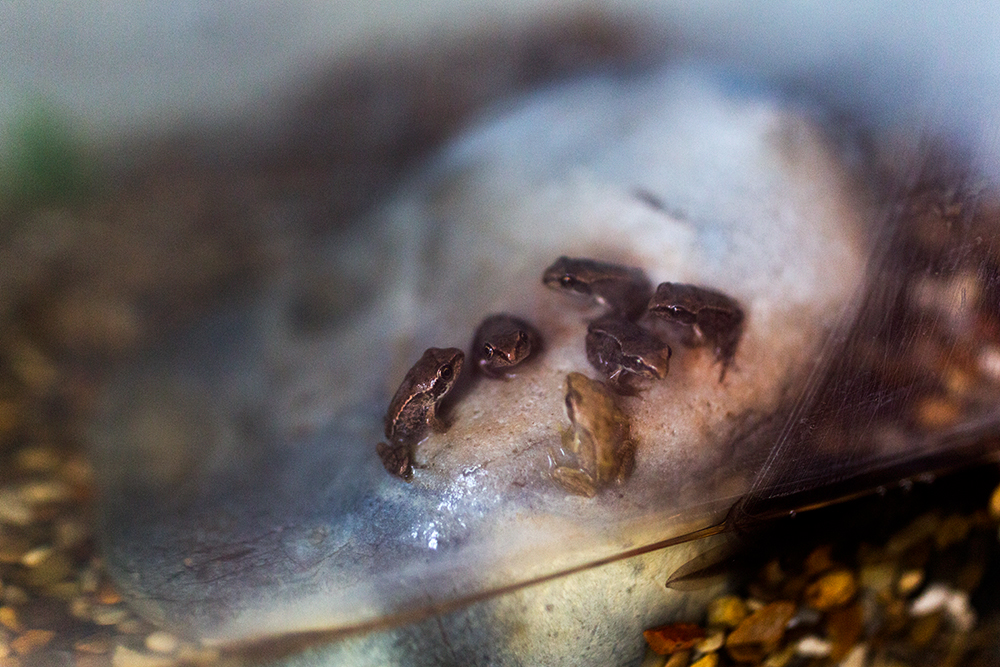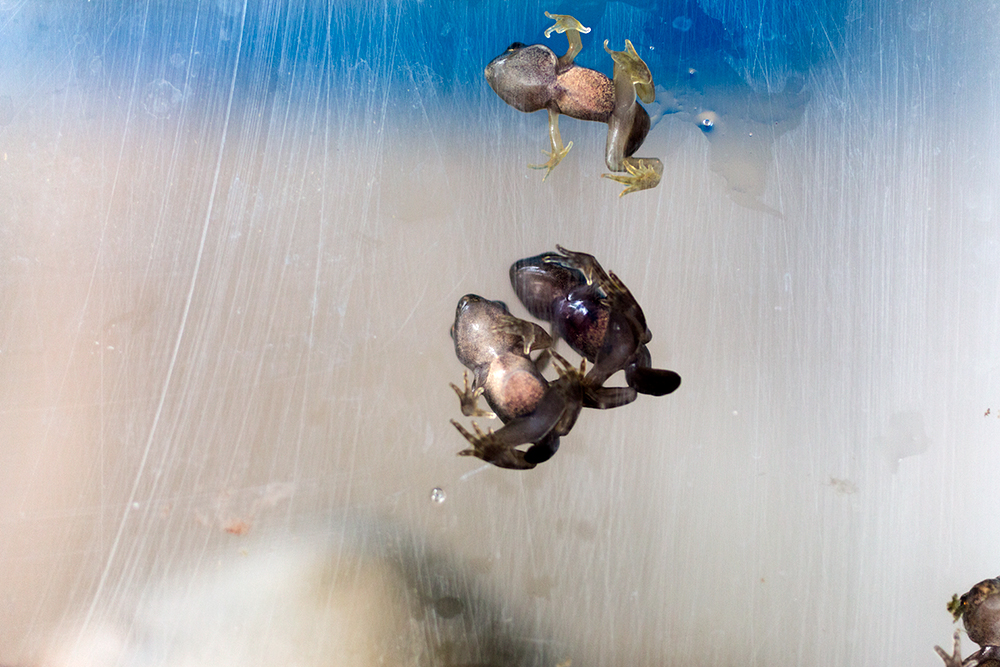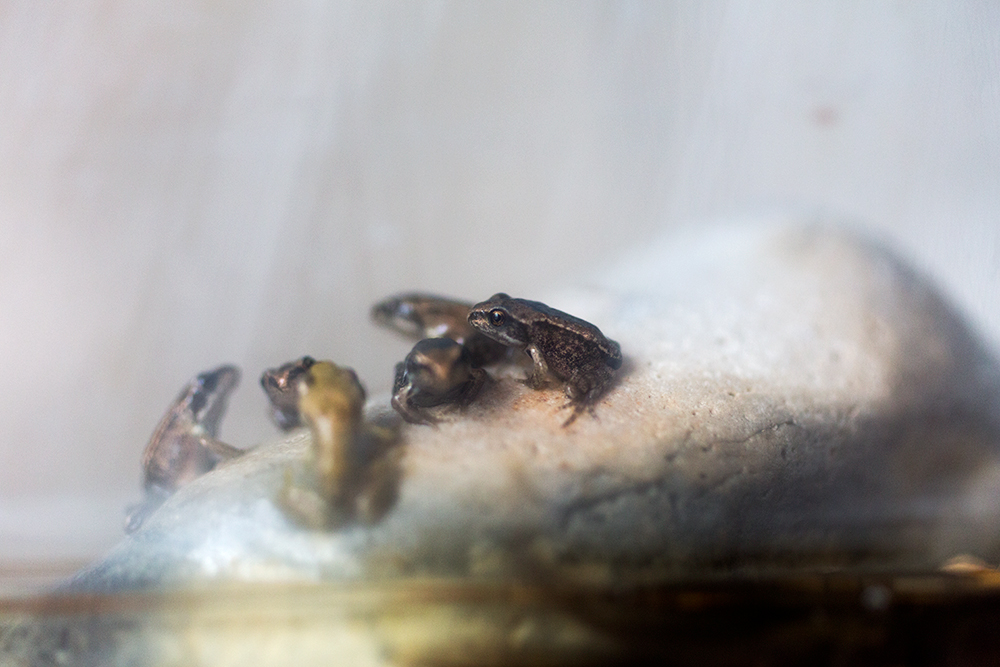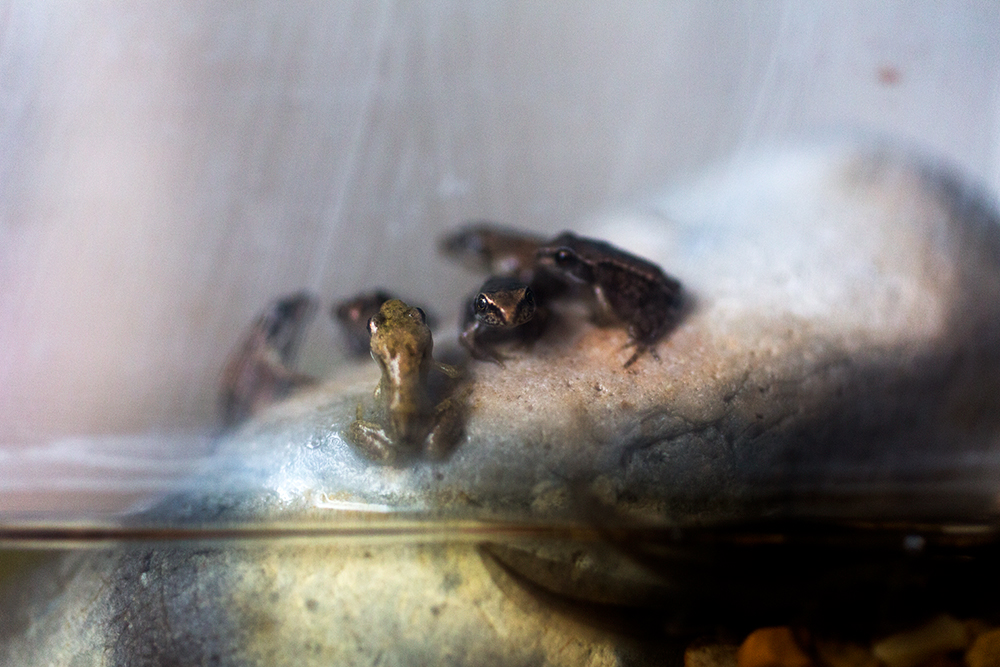 May 1 The time came when I had to clean out their tank again but with so many frogs I didn't dare open it up because I really didn't want dozens of little froglets jumping around my kitchen which would probably have gone terribly wrong since we have cats. So instead I just scooped out as much of the dirty water and topped it up with bottled water. Nixie had so badly been wanting to hold them but I would always say when they are a bit older but on this day she was able to hold a few of them and she was so over the moon happy and we discovered that she loves having them on her face!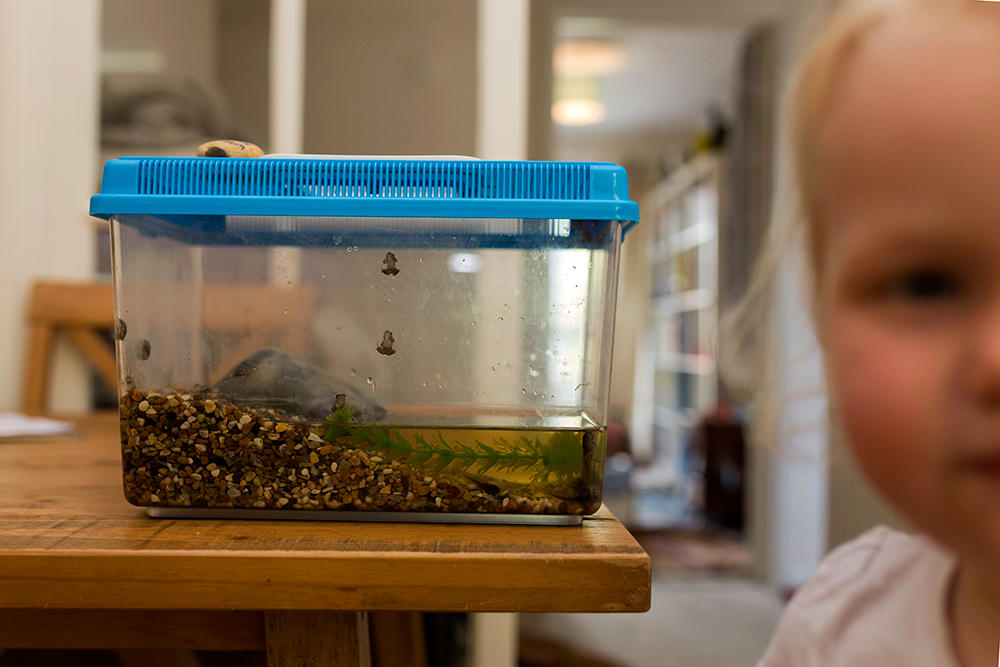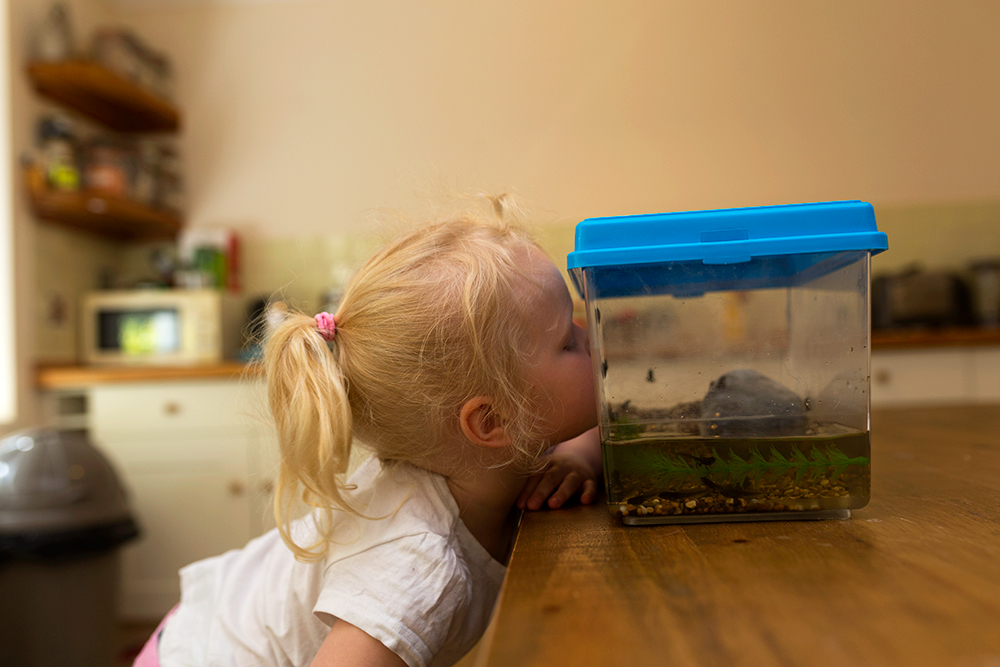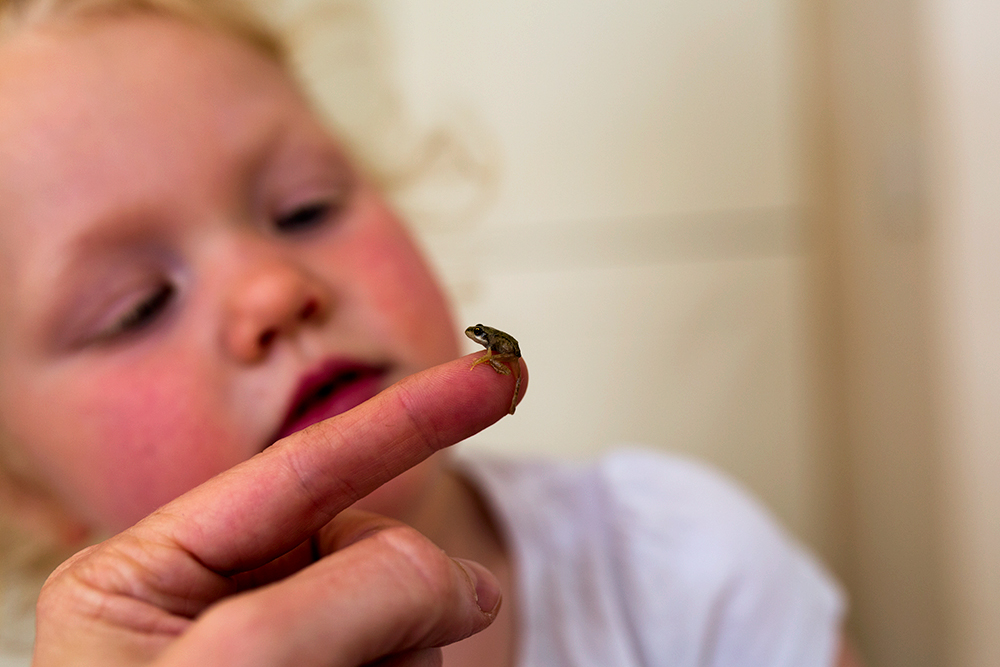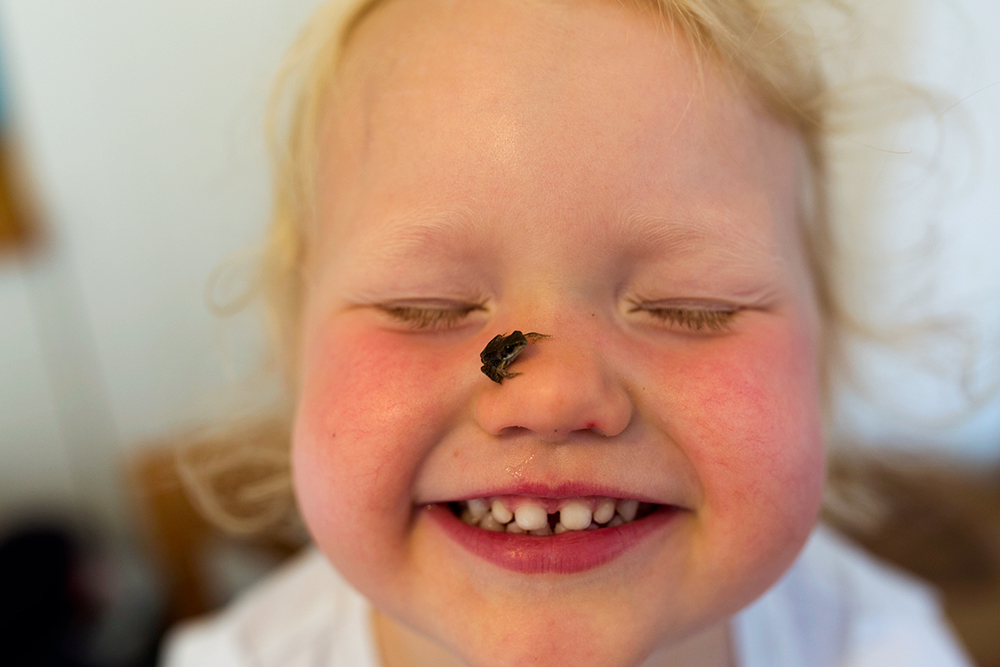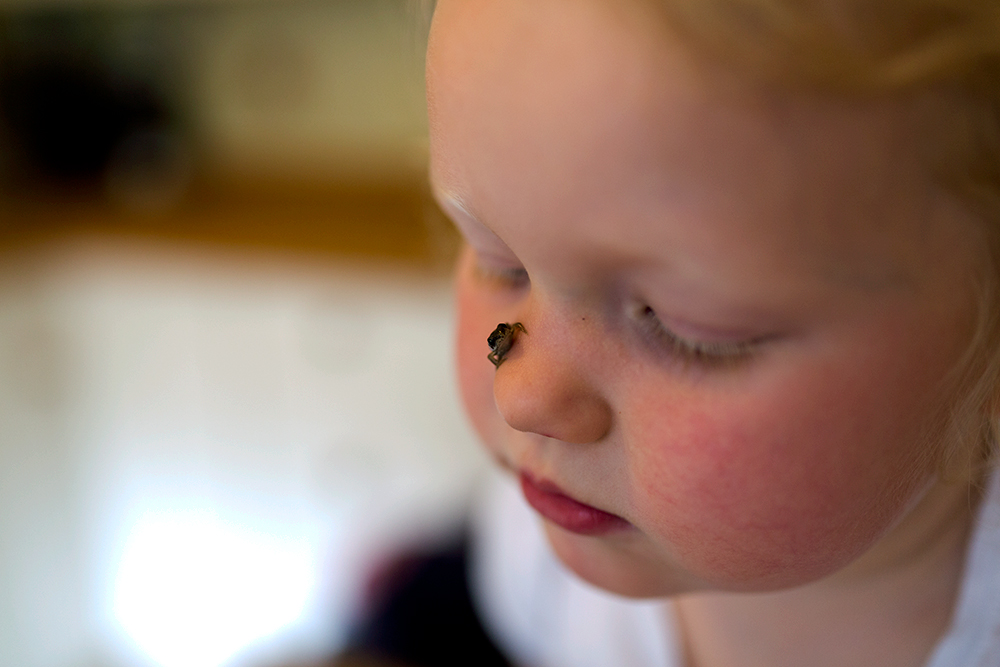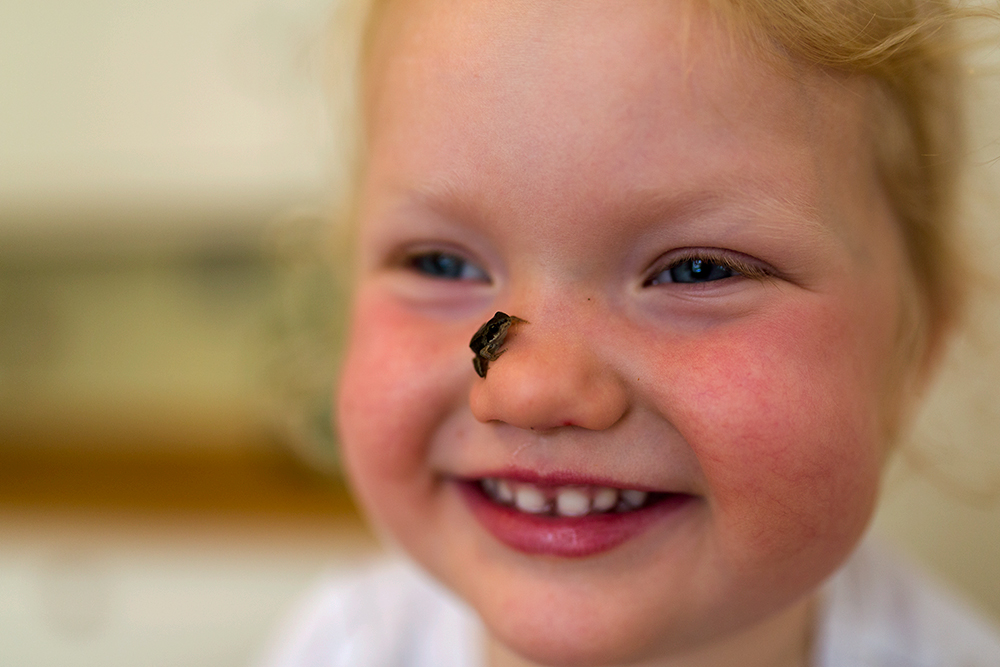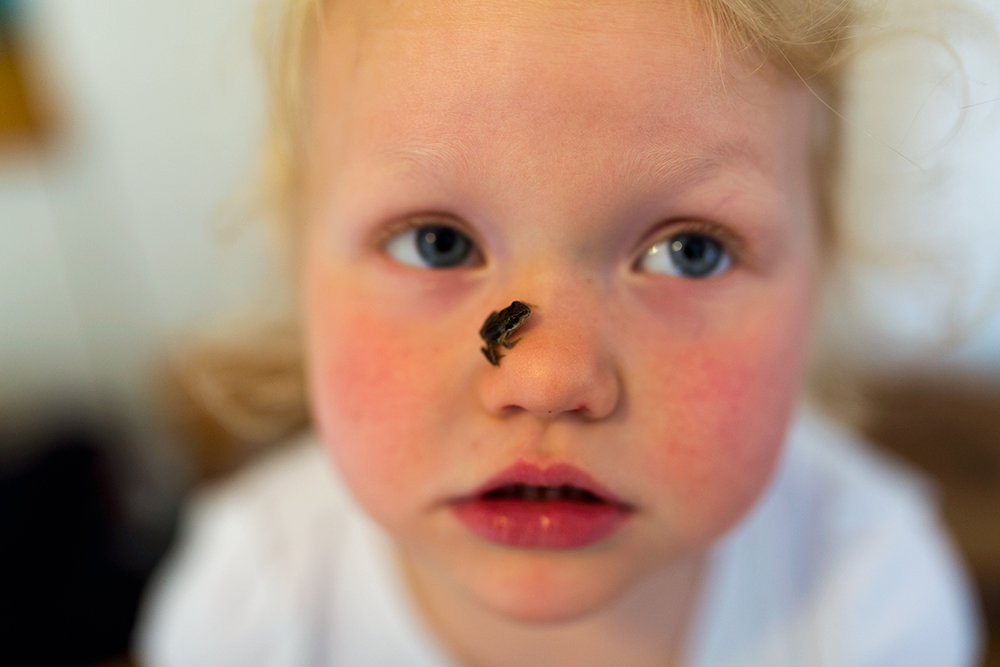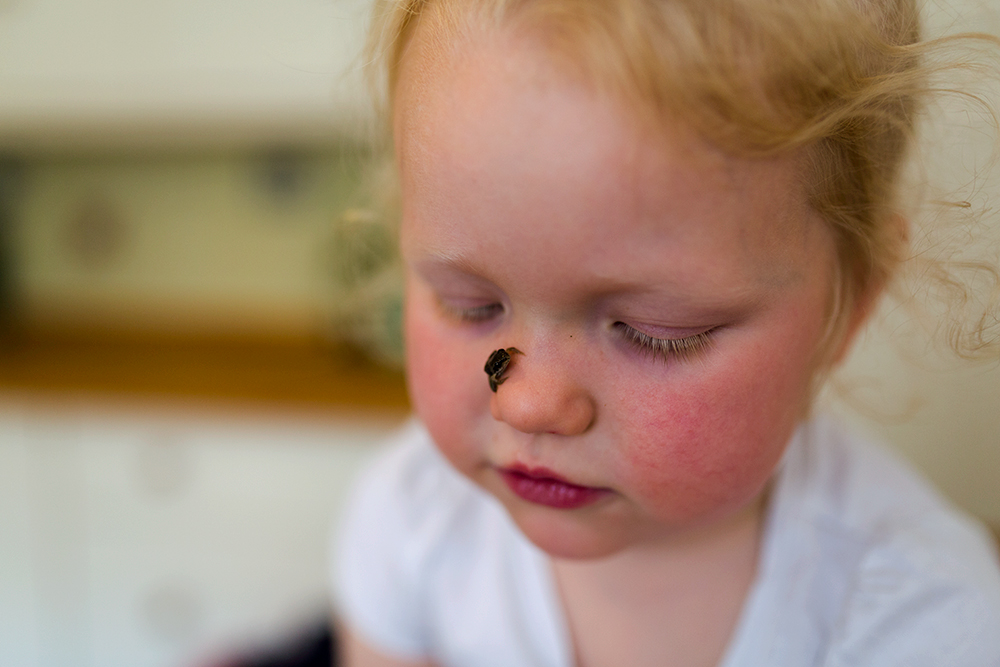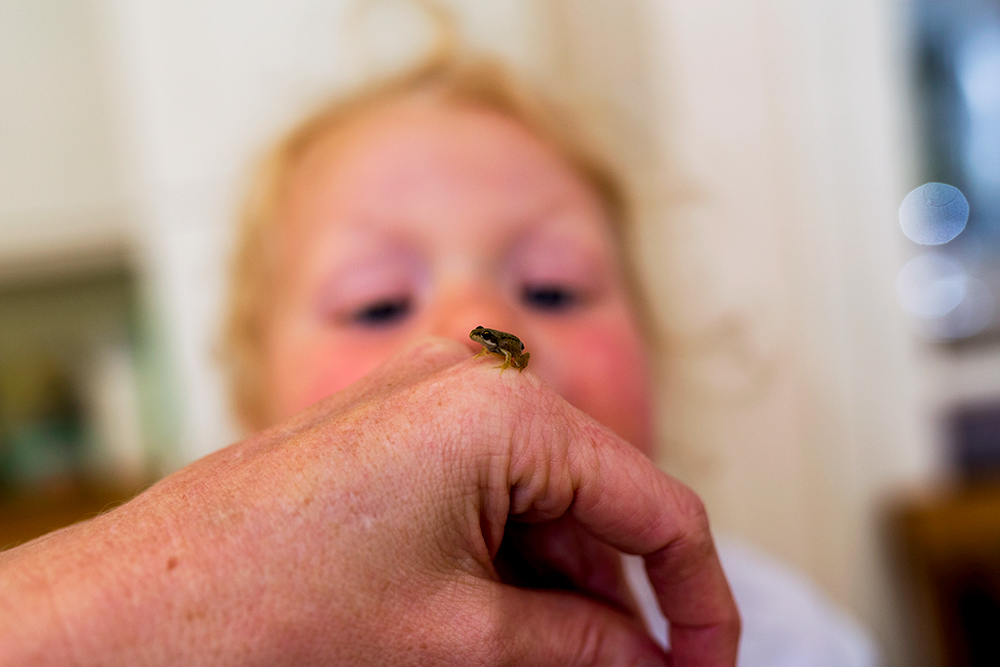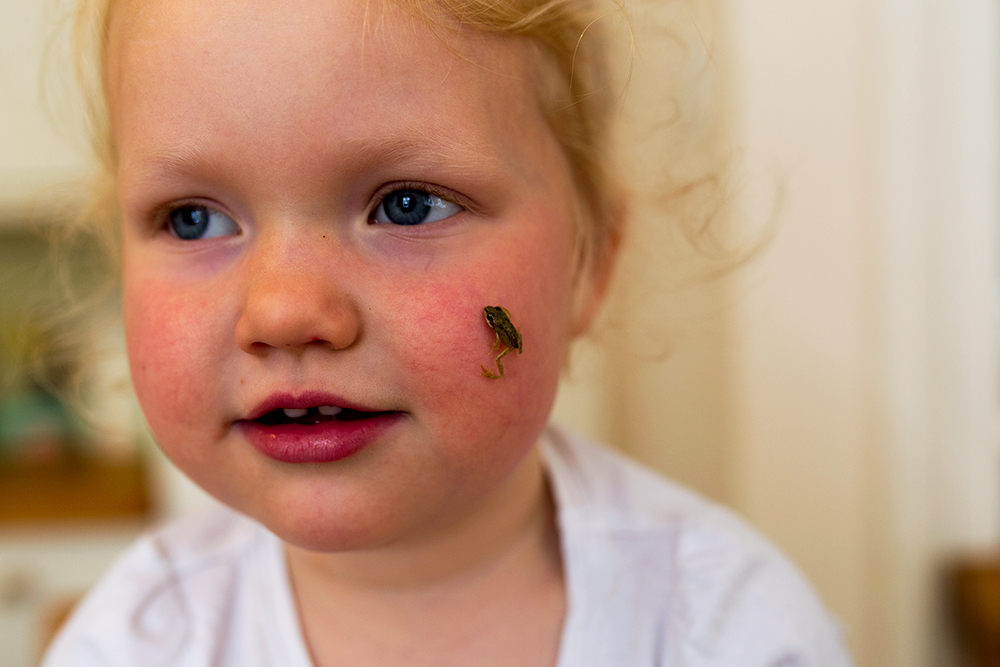 May 9 Once again we had been away for a long weekend and was a little worried that we would come back home to a bunch of no longer living froglets, I had wanted to release them but there had just not been any time to do so before we left but once again we just came home to more froglets.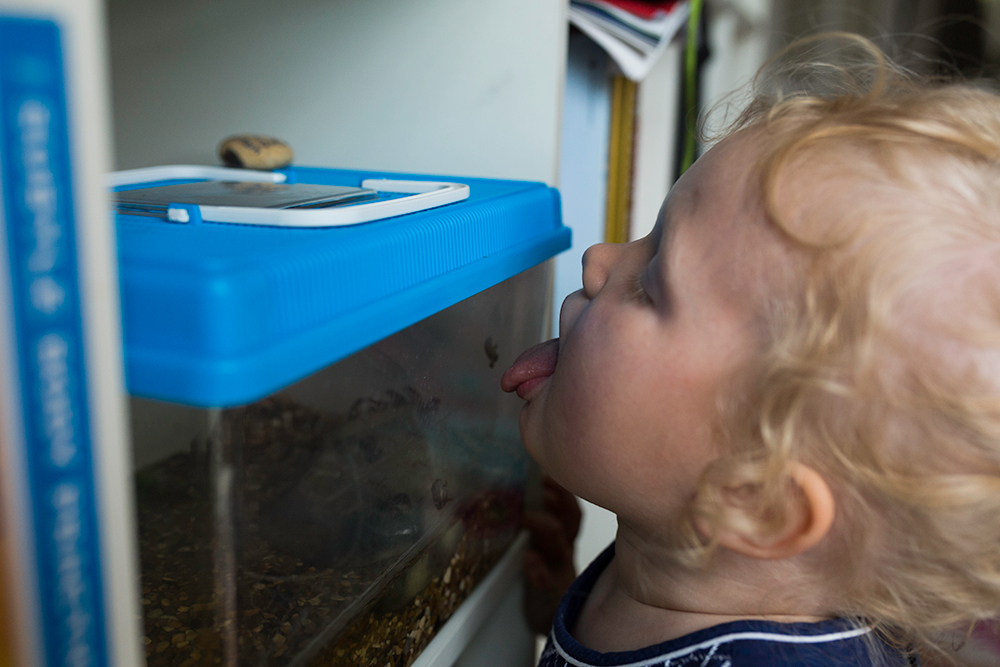 May 13 and finally we began Operation Freedom. We set off to one of our favourite little streams in the woods to set all of our frogs free (about 22 of them). Except for one, our little late bloomer who had only just started getting its back legs. Operation Freedom could not have gone more perfectly, Nixie was especially ready for this moment and could not wait to send them off to their new life in the forest.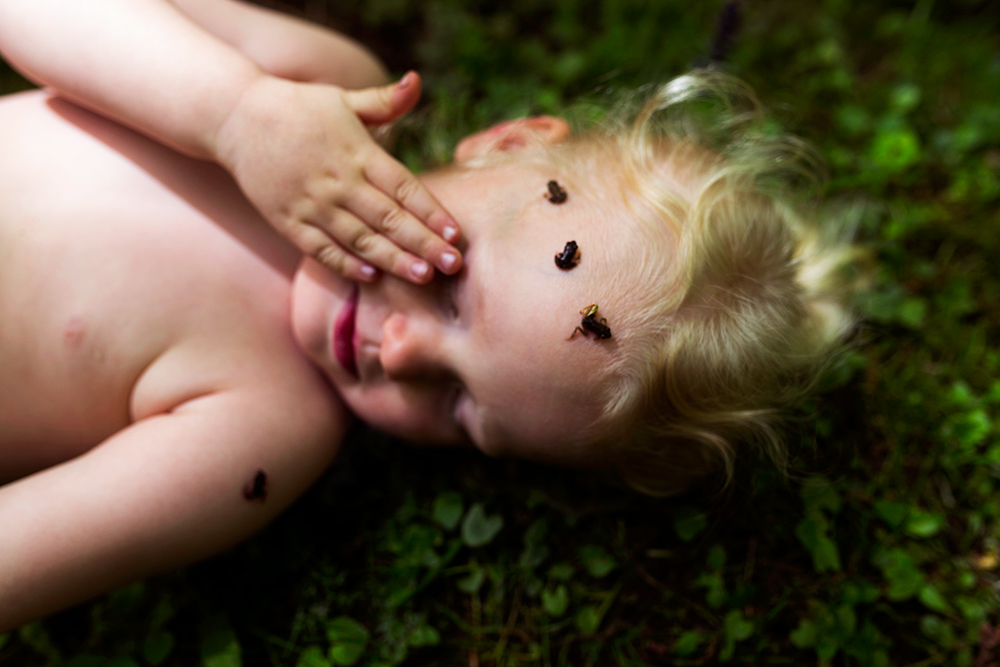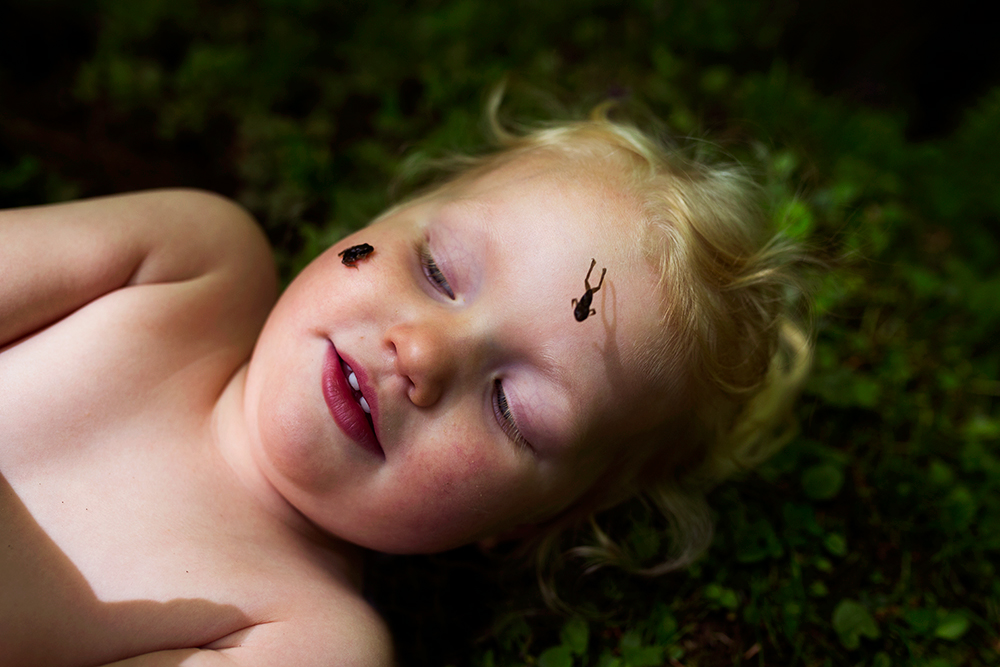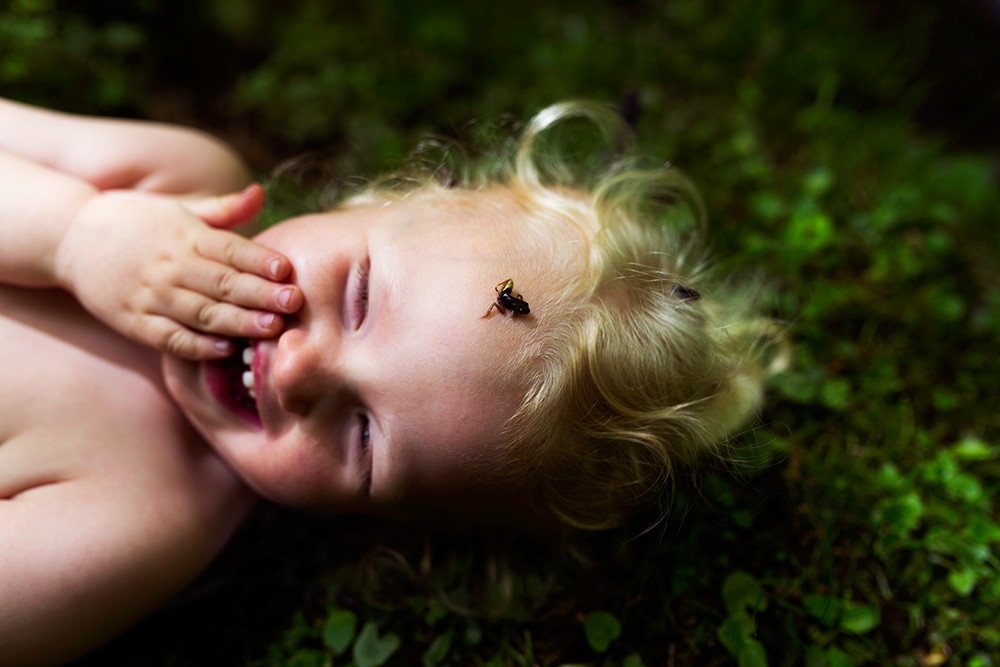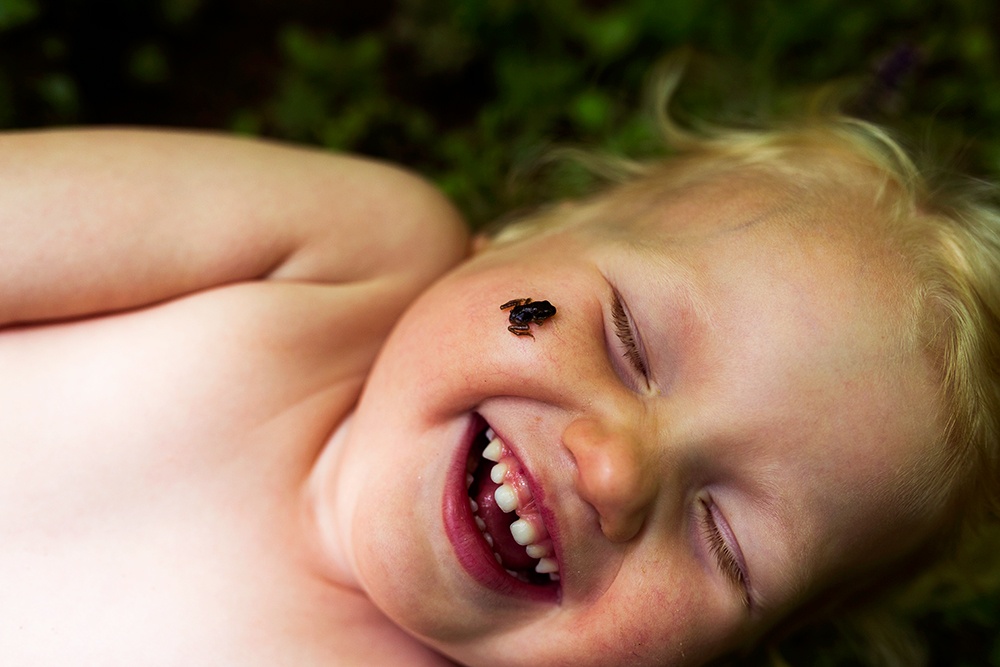 May 20 and finally we set our very last little froglet free. We are all now going through empty nest syndrome, all our little ones have grown up and left home.