Camping season has begun!
We just had our very first camping trip of the year last week on March 22 when the campsite which had pretty much become our second home last summer opened up for the season. I haven't had the chance to write about it until now because as soon as we got back I was inspired to create a new wall hanging, a weave using a fallen branch that I had found as my loom and now that it's finished I can finally reminisce about our short but perfect little break away from it all..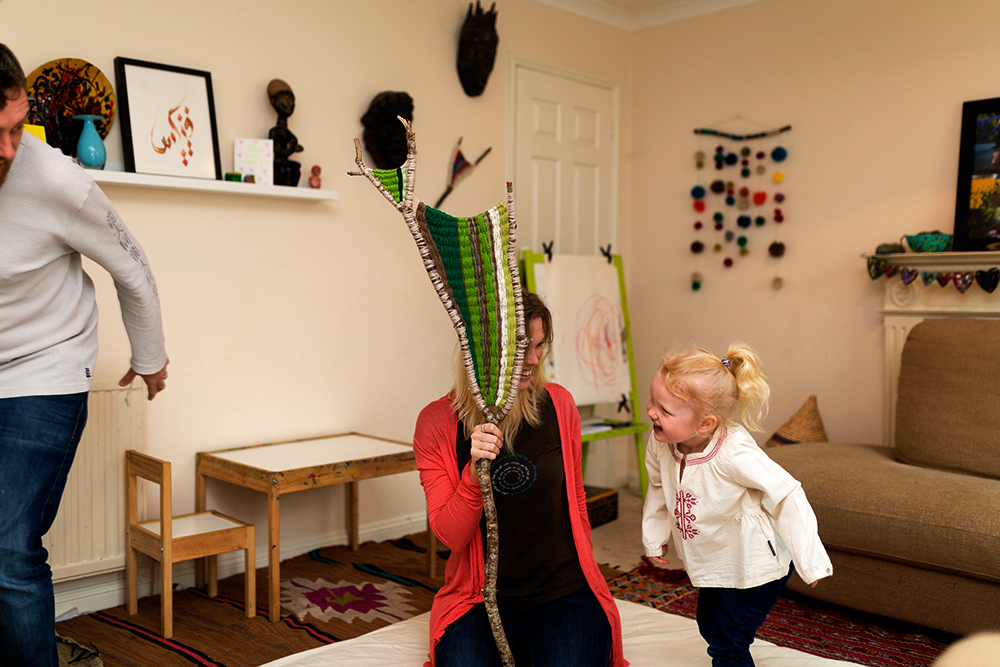 We almost didn't go because Nixie had been really poorly a couple of days before but luckily she got so much better. She still wasn't 100%, she had a really runny nose and we did question whether or not we should still go but she was so excited, she'd been looking forward to camping since the last time we went last year and I tend to think time in Nature is the best form of healing anyways. And I'm so glad we went along with it because it was exactly what we all needed, 7 months of sleeping indoors does weird things to me and my soul had been yearning so badly for some slow full days & nights immersed in nature so that I could reset myself back into my natural rhythm.
We got up pretty early that thursday because i was determined to head over to Exbury Gardens to see the daffodils in the morning before going camping. I did think it might be a bit ambitious to do so much in a day with a not 100% Nixie but it was the only chance we had to see the daffodils when the weather looked decent, and when we didn't have other plans and when Kevin was with us since you can't really get there without a car (I am so looking forward to getting my lessons done with so that I can get my license!!).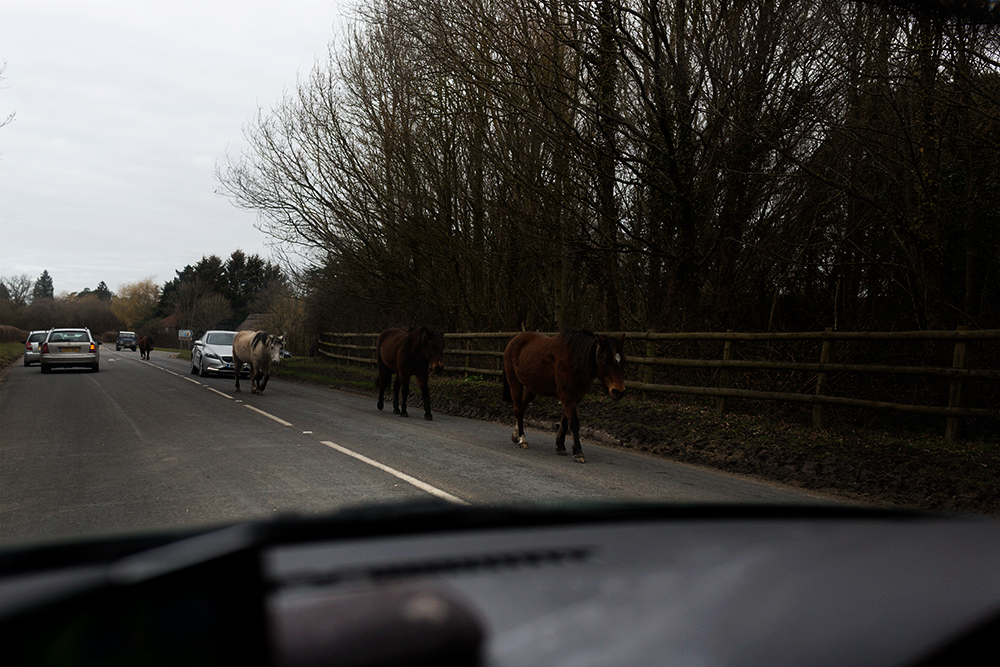 As soon as we entered the Gardens she saw another little girl (similar in age, maybe a bit older) with her mum and she ran over to them trying to hold the girl's hand but she did not want to have her hand held but Nixie kept trying. I had to tell her that not everyone wants to hold hands and that's ok! But it wasn't the easiest concept for her to understand because she kept trying and trying, but luckily she wasn't upset by it and eventually retreated and moved on to hug some trees.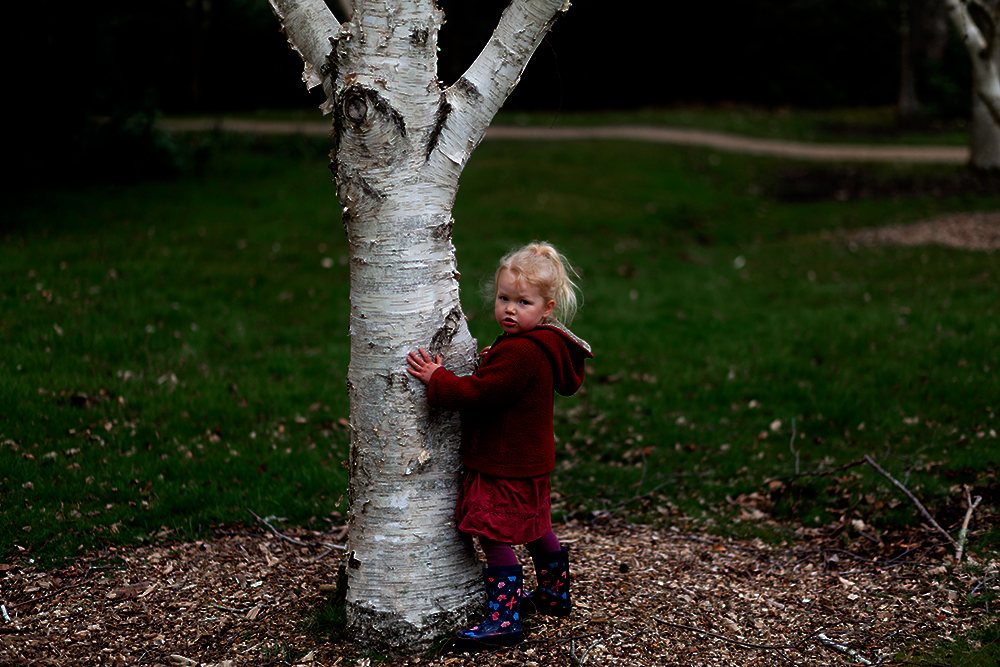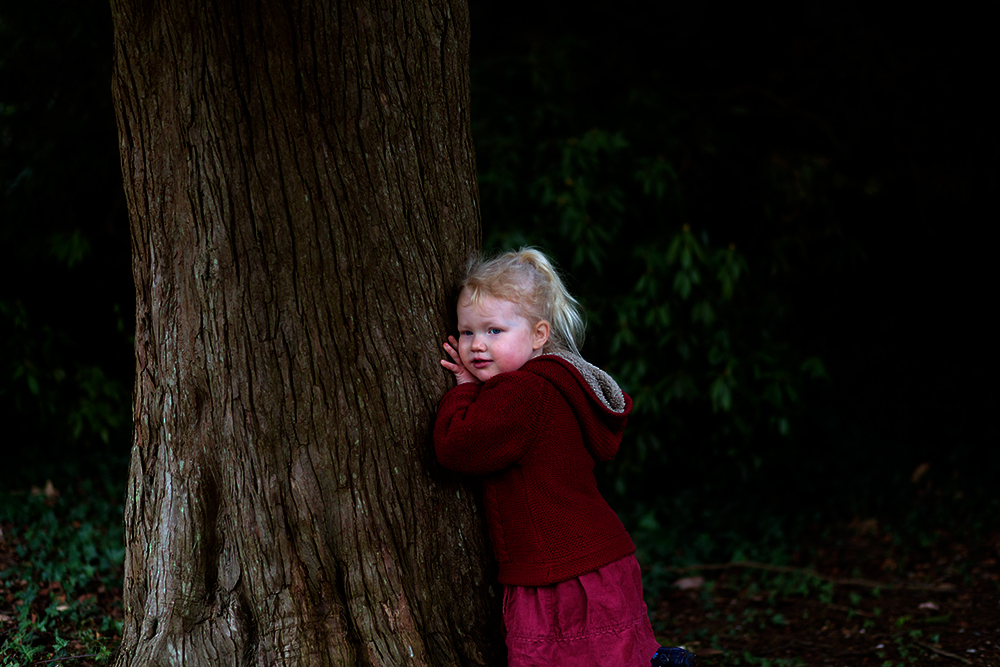 Nixie was in a spectacularly challenging mood but I think it mostly began because we didn't have that much time and once we got there we decided to also have a ride on the steam train which meant she couldn't really be as free to explore as she wanted to and meant us just trying to walk through the gardens without stopping anywhere until we reached the daffodils. If she doesn't get to have the freedom to run around and explore a bit on her own terms first she gets frustrated and I don't blame her, we walked past some really incredible areas that would have been so much fun to explore and if I were her I would have been annoyed too that I wasn't being allowed the freedom to go where my heart was guiding me and add in the fact that she wasn't feeling her best it was bound to be a bit of a jarring experience!
But even so it was worth it because once we arrived to the daffodils she had the best of time running through them and here she could at least be free to roam wherever she wanted to. She only stopped exploring when she spotted another woman holding a purse and then she was a girl on a mission: she ran at full speed up to the path where the women were and walked right up to her and reached her hand out and said, "want to help you" and took a hold of her purse and walked just a little bit in front of them. My favourite thing about all these little moments is watching the reactions. And this woman became over the moon joyful!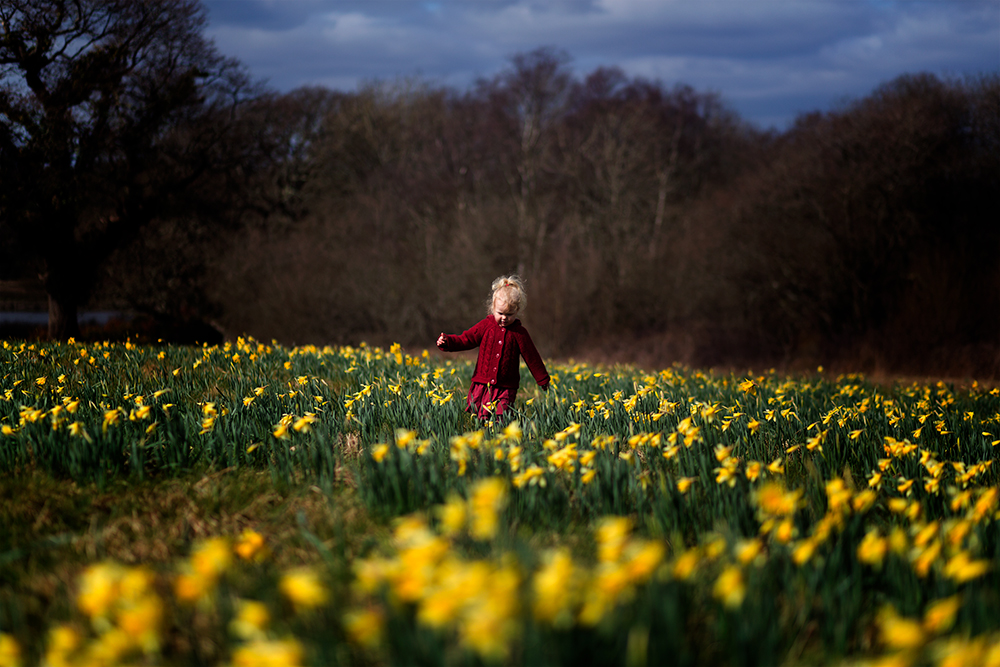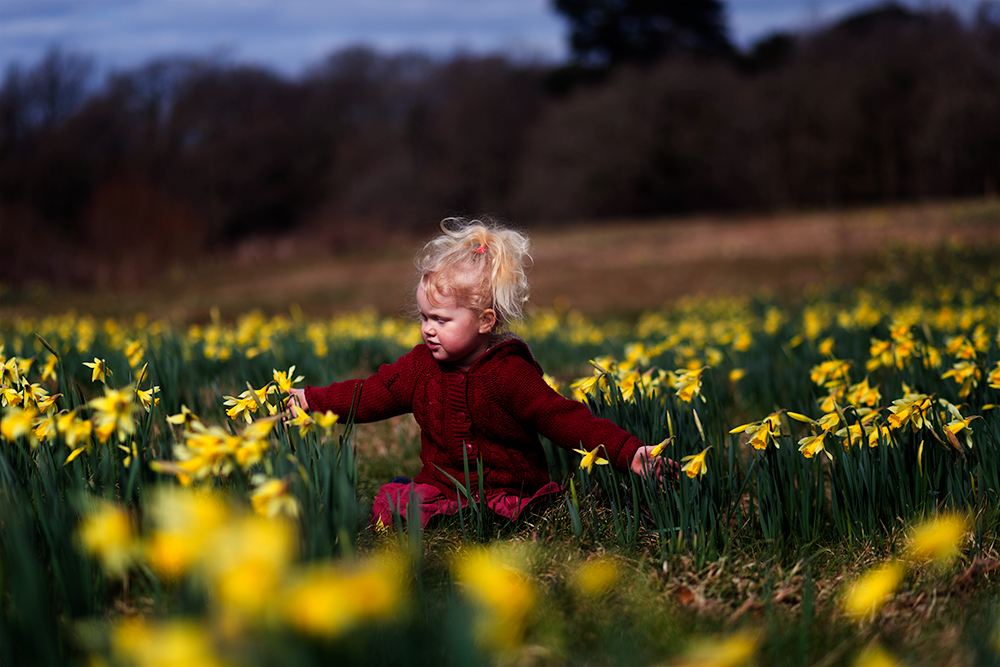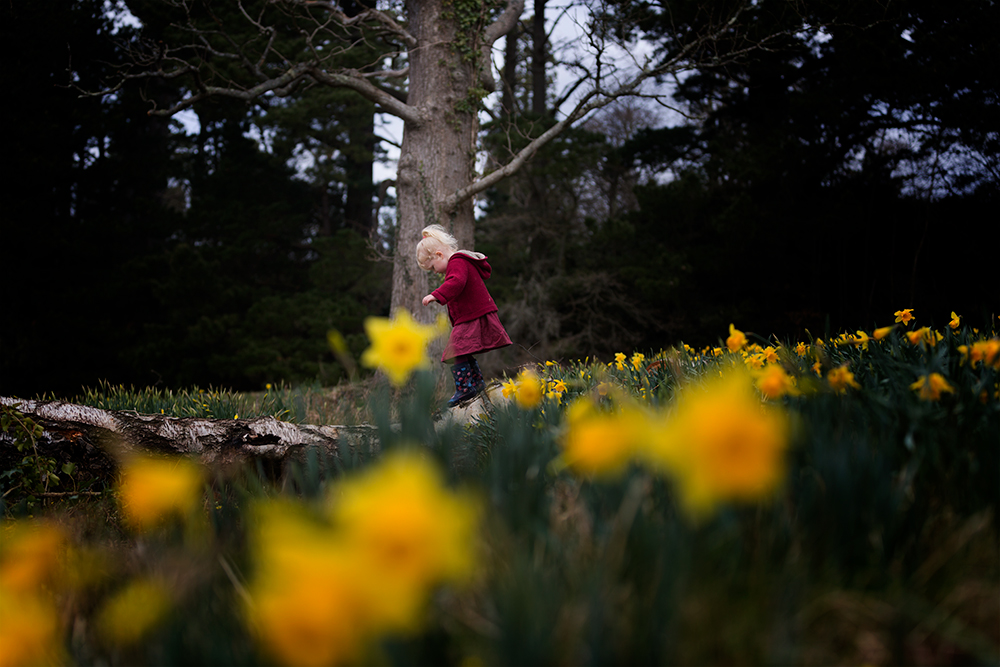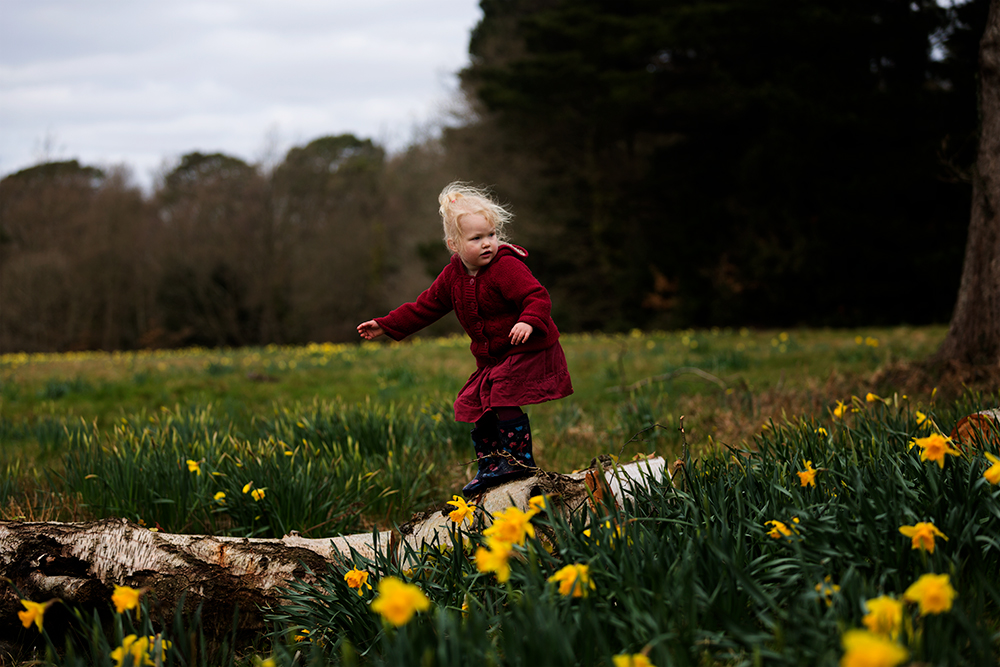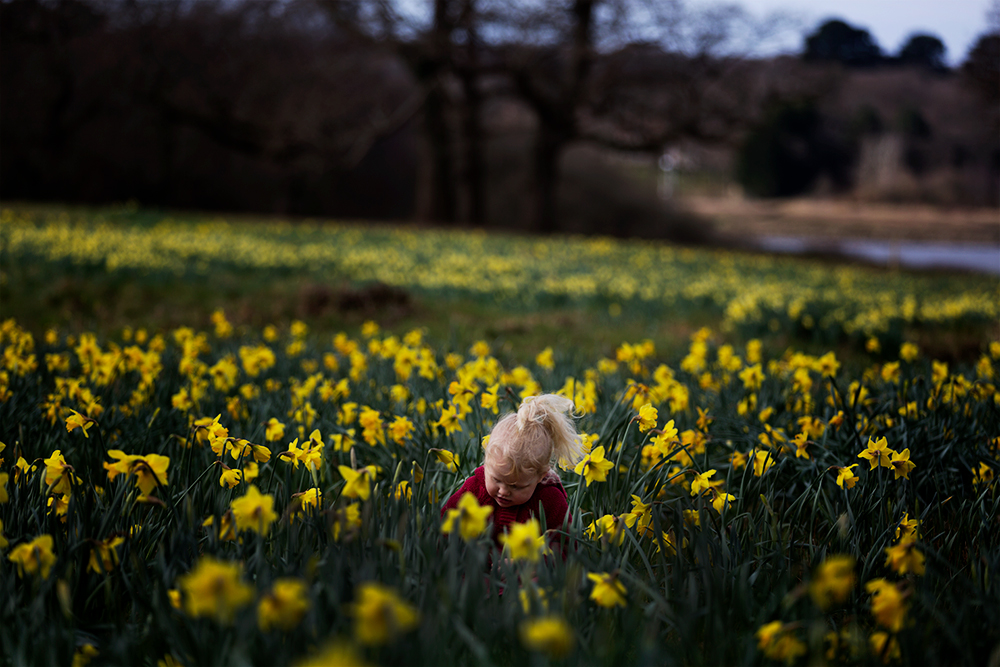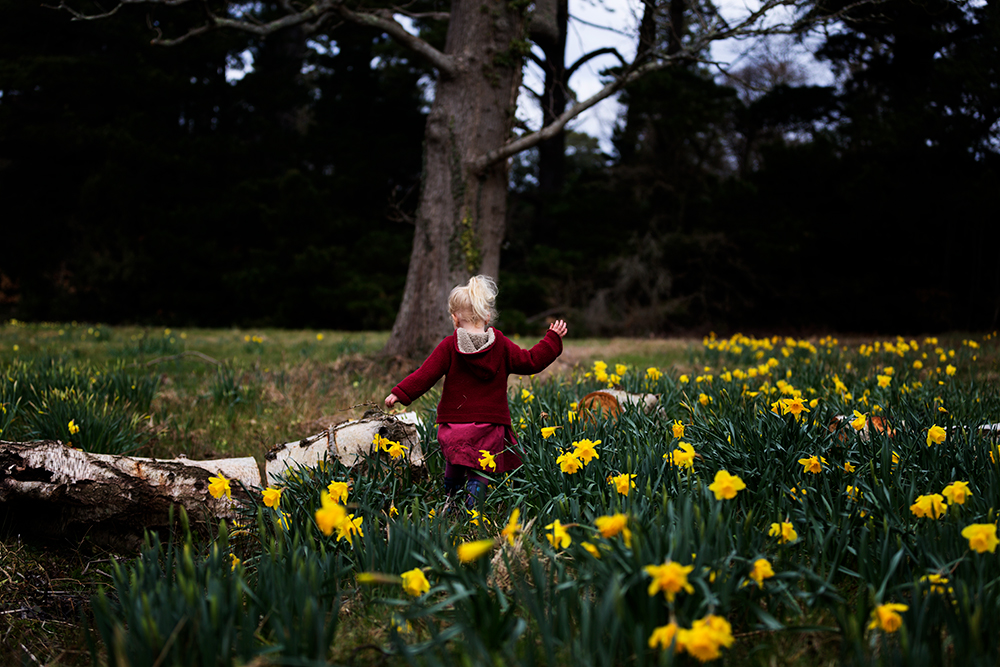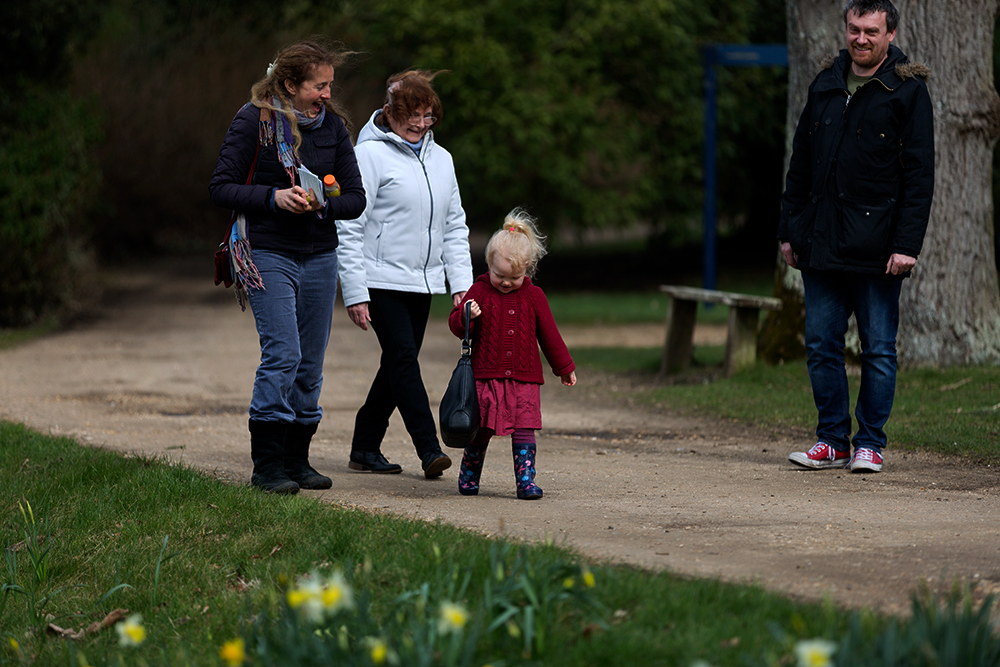 We eventually had to make our way to the steam train and on our way there I noticed a black little speck underneath her eye, I had noticed it while in the daffodil fields but I thought it was just a bit of dirt but it wasn't until I was holding her & I tried to brush it off that i realised it was a woodtick! The first one of the year! I tried getting it off with my fingers but it was impossible and the tweezers we had in the car I was too afraid to use so close to her eye because they're very sharp & pointy so on our way to the campsite we needed to stop somewhere to get some better ones. This was the second time she has had a woodtick in that exact spot, the first time was two years ago during her first ever camping trip! Anyways we decided to just have our ride and deal with it afterwards and again I'm so happy we didn't rush out of there because the look of awe on her face when the train started moving was priceless! I wasn't sure if she'd be up for having to sit down but she was so loving the experience!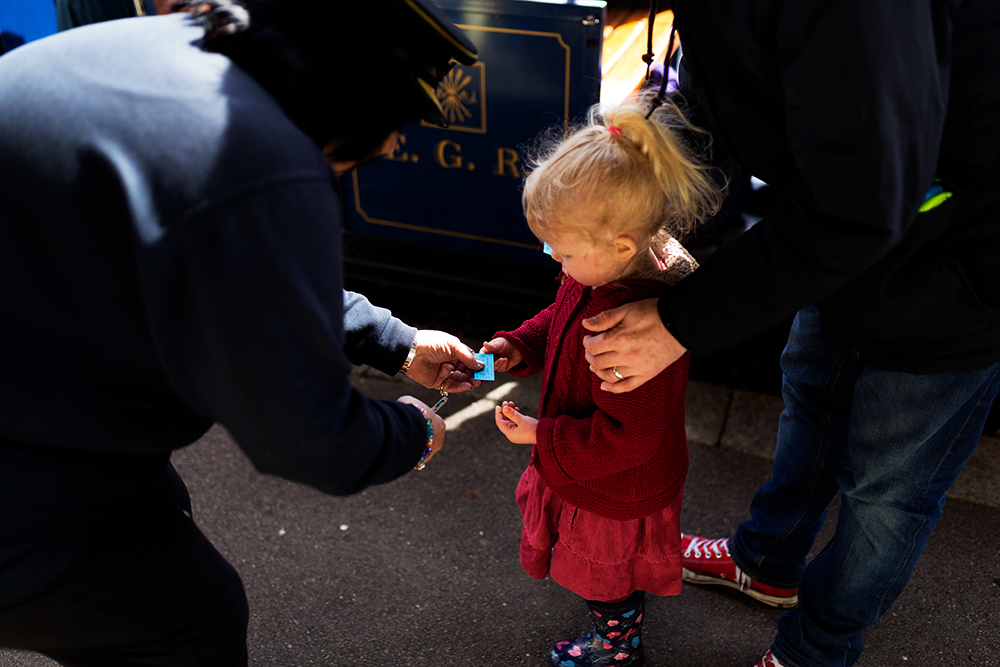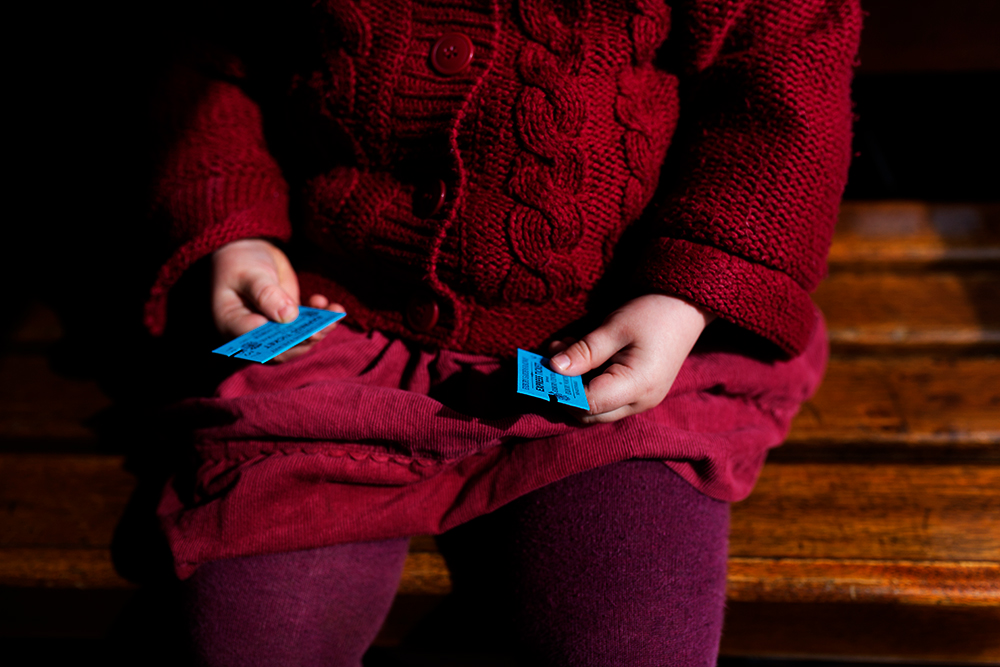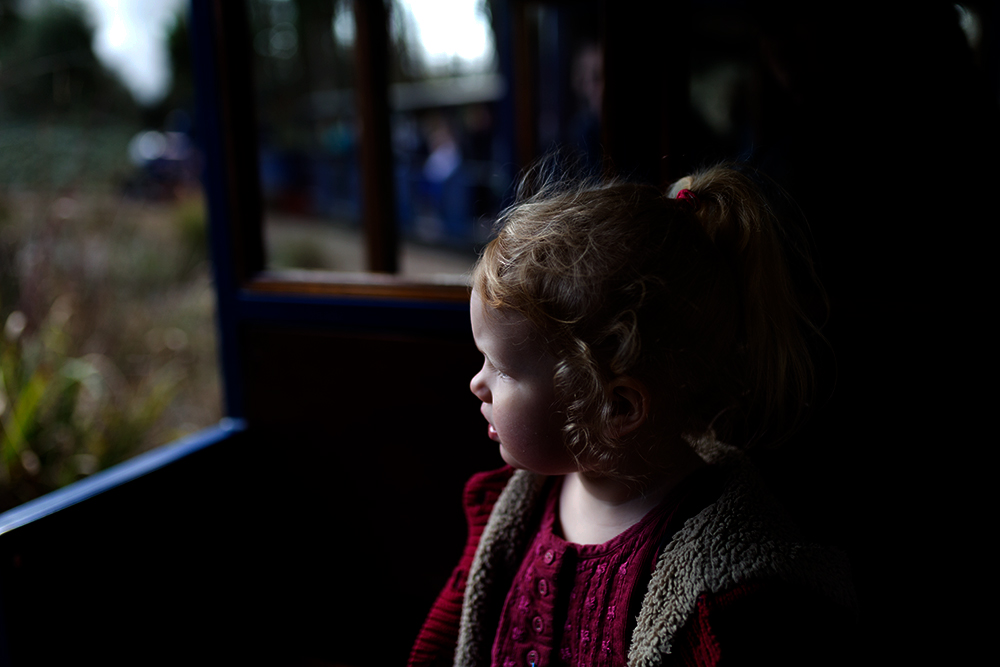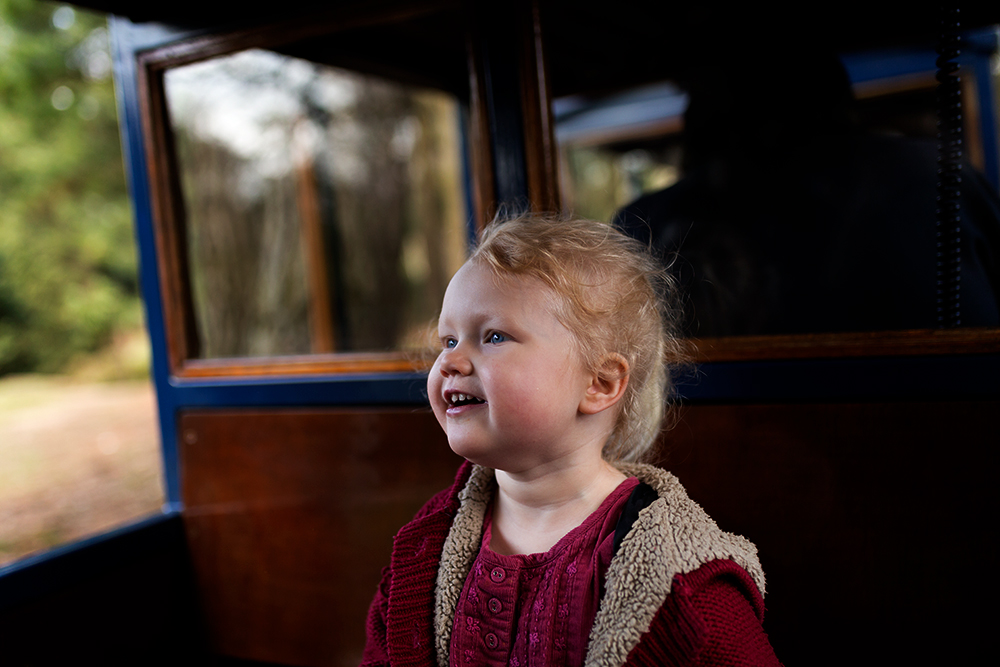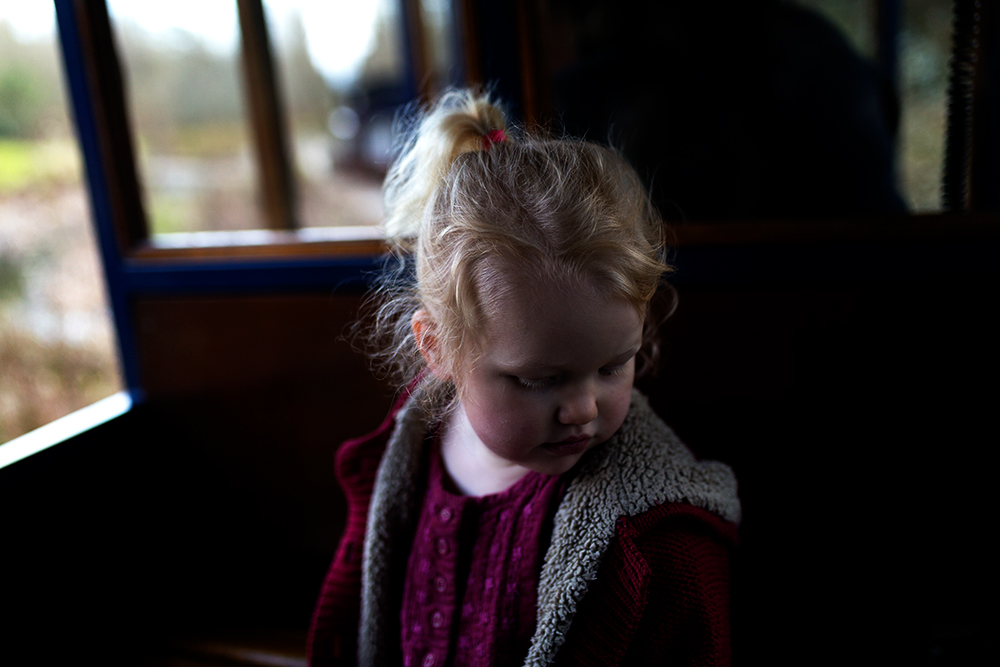 By the end of the ride she was showing all of the signs of extreme tiredness and it wasn't the easiest walk to the car but we made it and she was asleep within 10 min. It was so perfect, we stopped in Brockenhurst so I could get some tweezers and I was able to get it off while she was asleep! She did wake up quite horrified and upset but I was so happy I had gotten it off, there was no way I would have been able to get it off if she was awake without having to hold her down and that would have just been the most awful experience!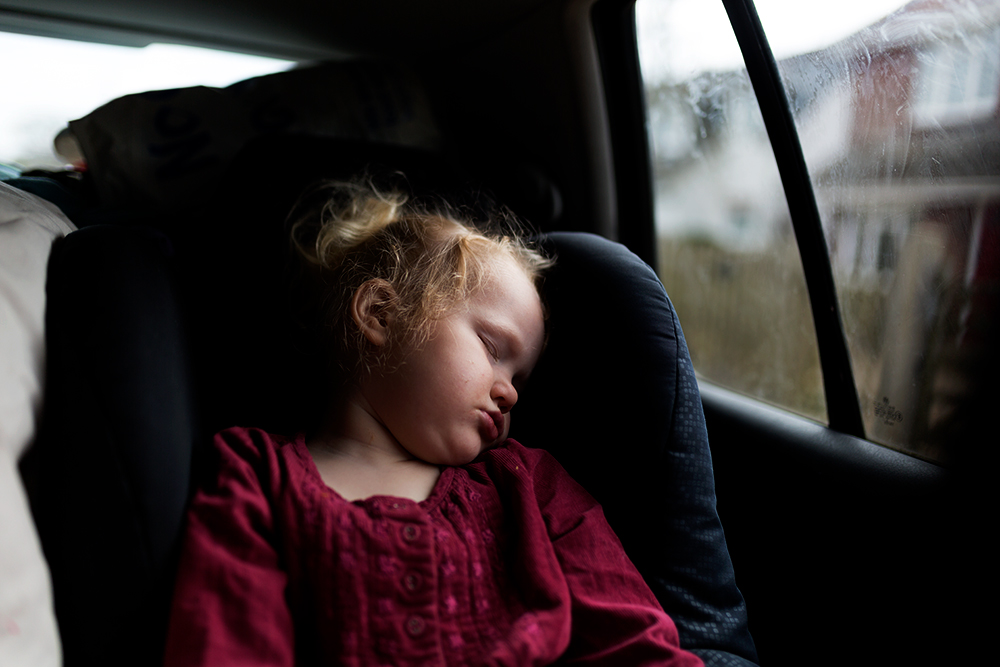 We did try to drive around a little to see if she would fall back asleep but by then she was pretty much over that idea, even though she really needed it but instead we enjoyed passing by all the cows, donkeys and horses. As we were driving along Rhinefield Drive we were stopped by some horses and one even stuck her head through my window and had a little taste of my backpack and left a trail of green slime behind. Nixie thought this was the funniest thing ever.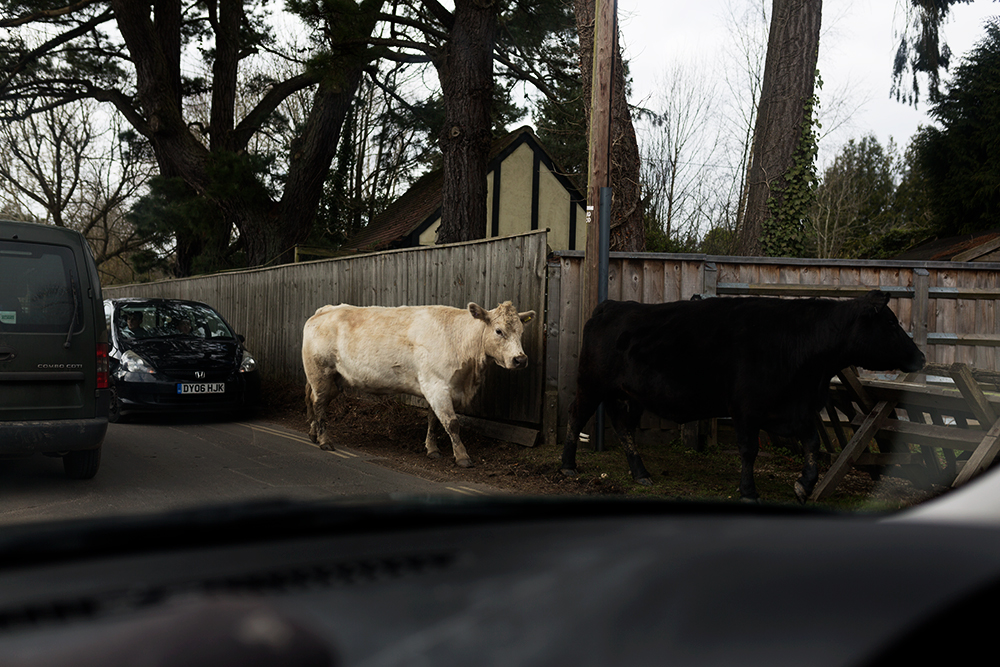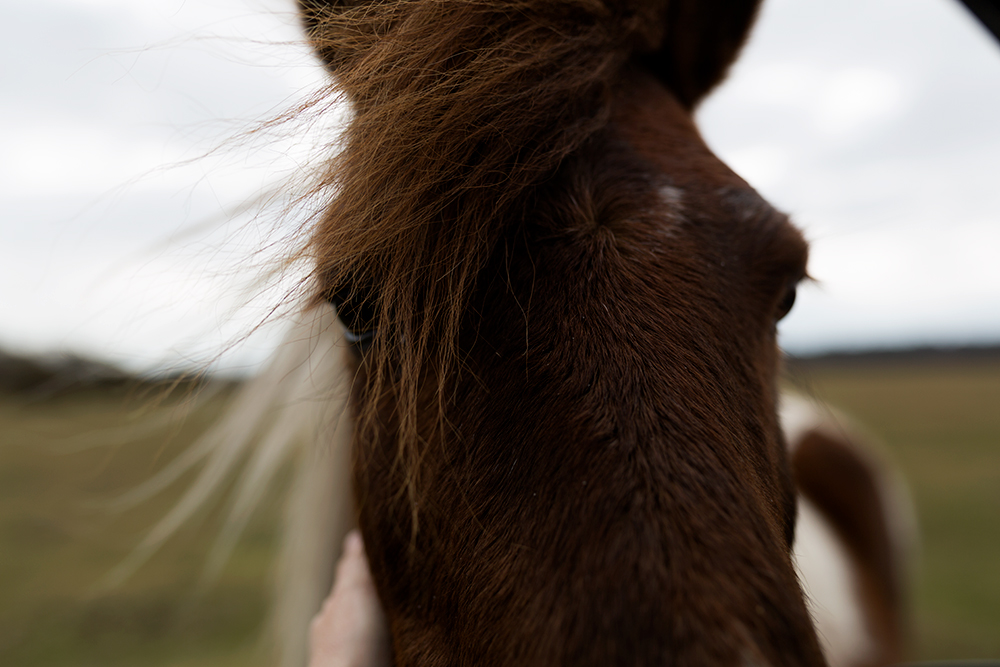 We arrived at our campsite at the perfect time, just after 13:00 and we were so happy to find out there were only 4 other groups checked in! We immediately drove to our favourite bit of the campsite and started getting our tent up. It was amazing, we had the entire place to ourselves, we could not see a single soul in any direction, everyone else who was there happened to be at the other end of the campsite.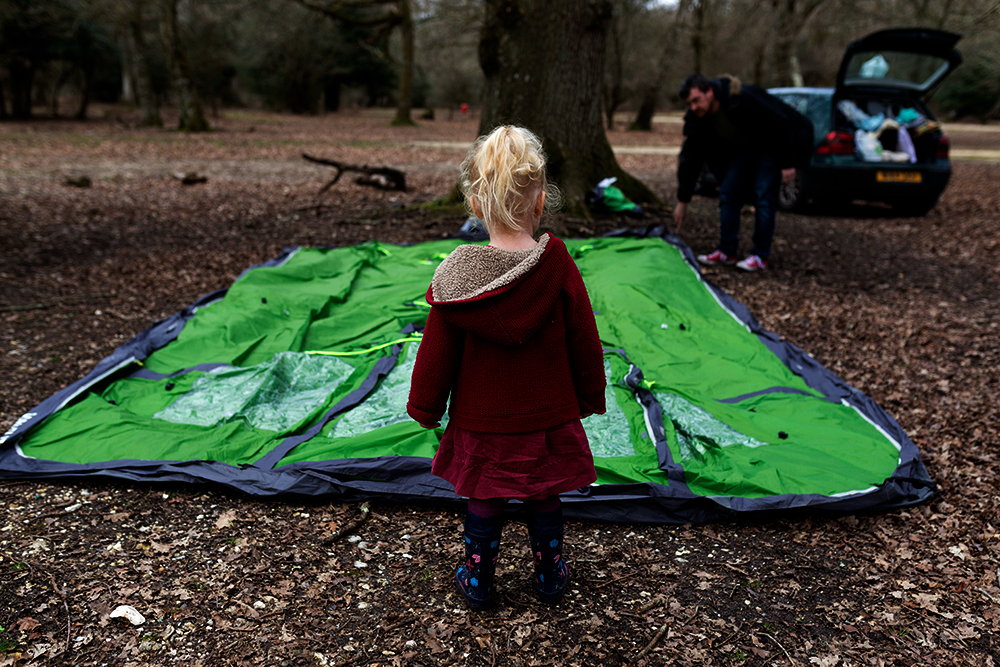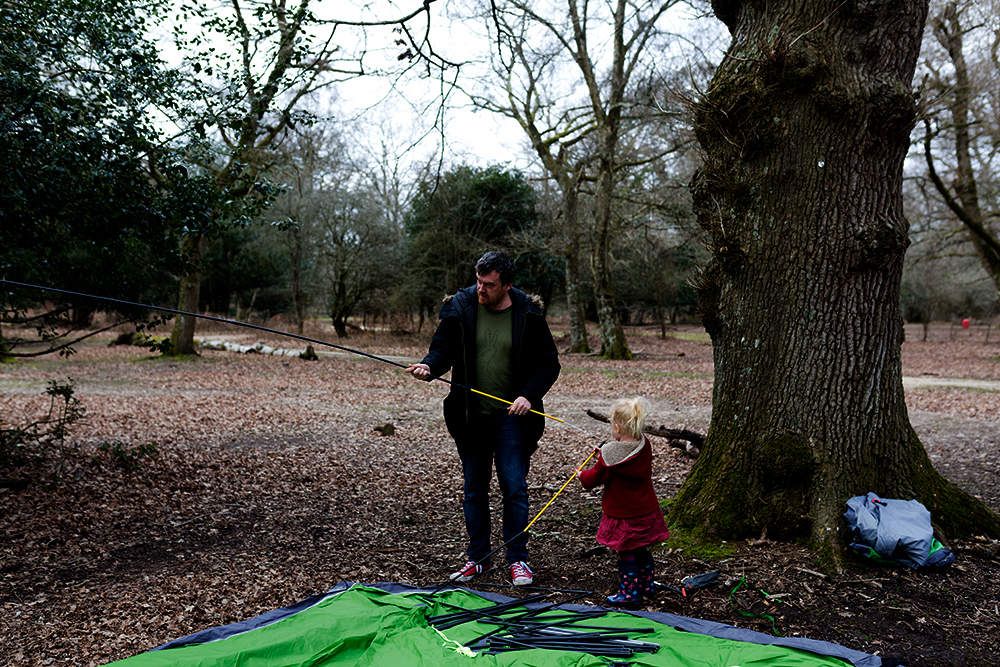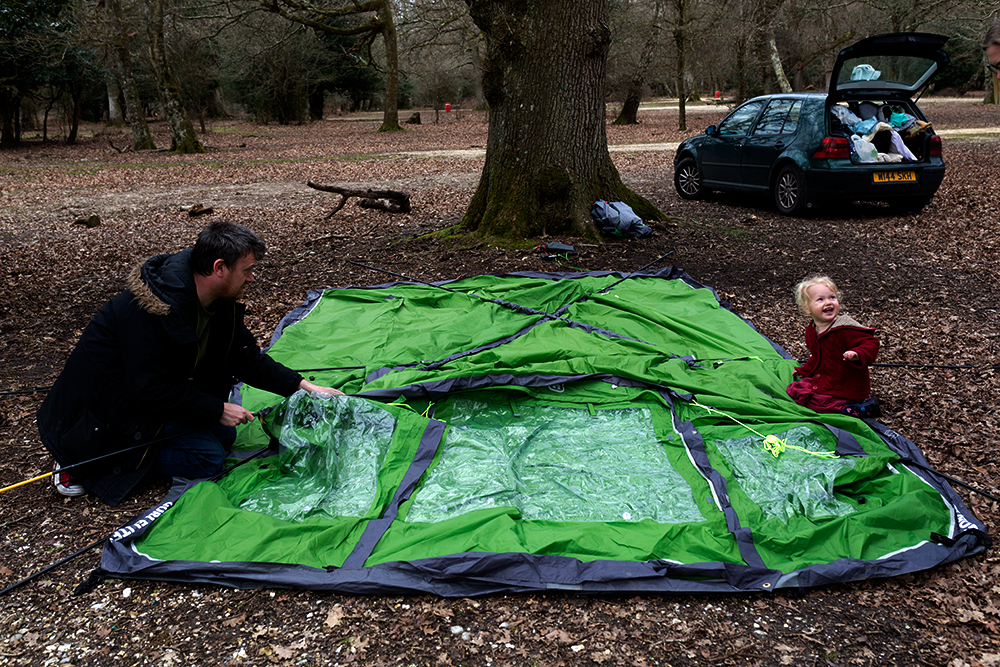 As soon as she stepped out of the car she was so excited to be there, she immediately began searching for the puddles and streams, we hadn't changed her outfit into her waterproofs yet so there were some big upsets when we had to stop her from jumping into the ditches.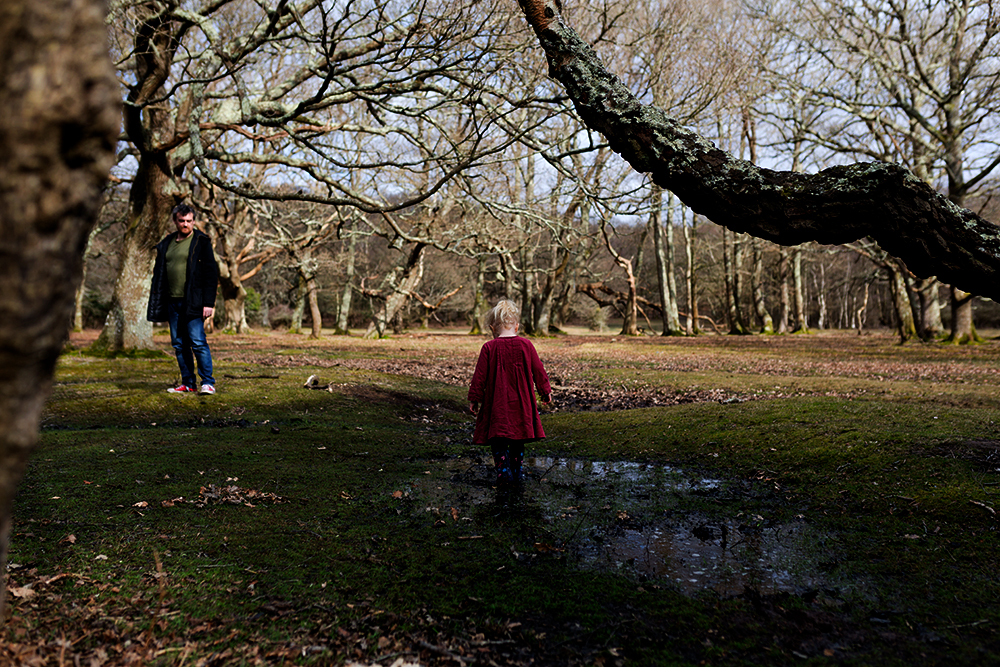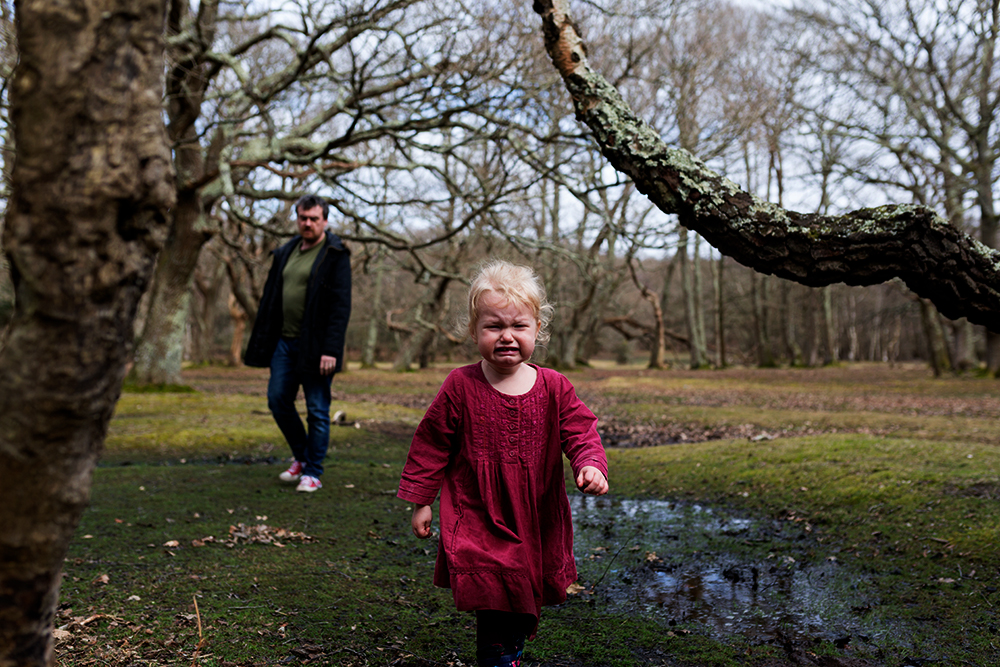 But It was the most relaxed we've ever been putting up the tent, there was no having to run around chasing NIxie and stopping her from going into other peoples tents or anything and this time she actually helped! She so loved being able to be a part of setting up our home for the next couple of days, she especially loved when we got to put up the inside bit of the tent, & she couldn't stop dancing and twirling. Kevin was outside and said to us that some horses were coming, so me and Nixie hurried out of the tent to see and there were two beauties coming to welcome us and say hello! They were so incredibly sweet natured and one of them wouldn't stop licking my hand in the most gentlest way and Nixie was busy introducing them to our car, our tent and ourselves and asking them if they're ok. They stuck around for a little while and it was such a perfect welcome to our first time back camping.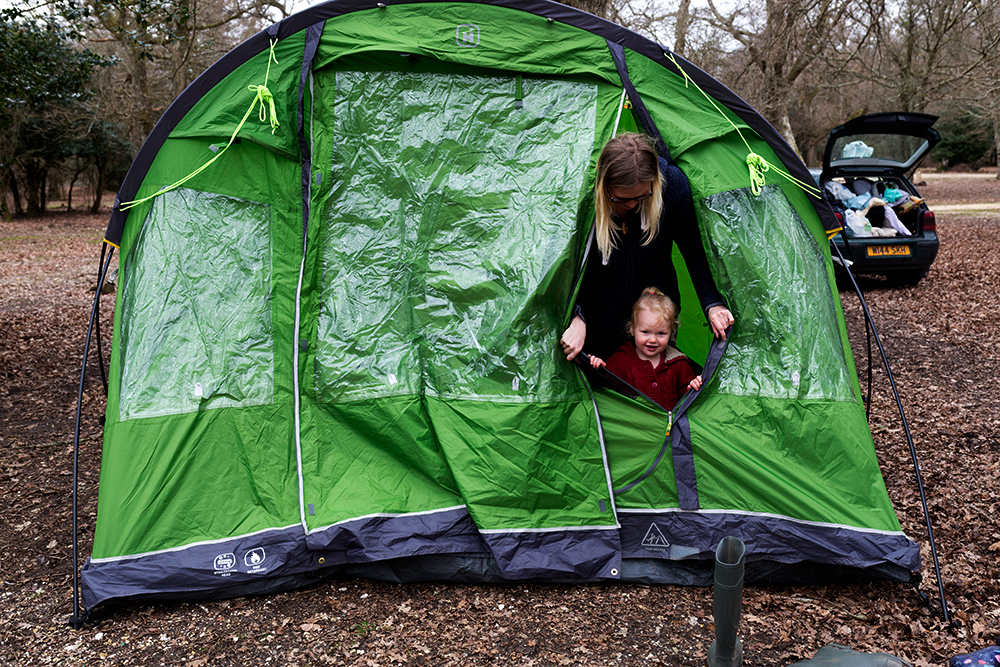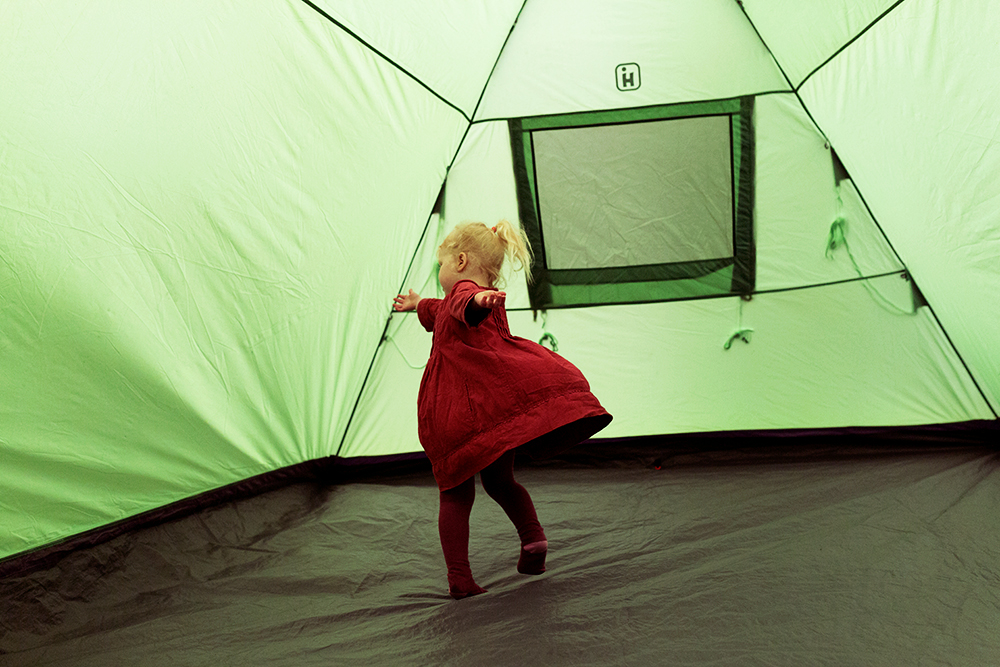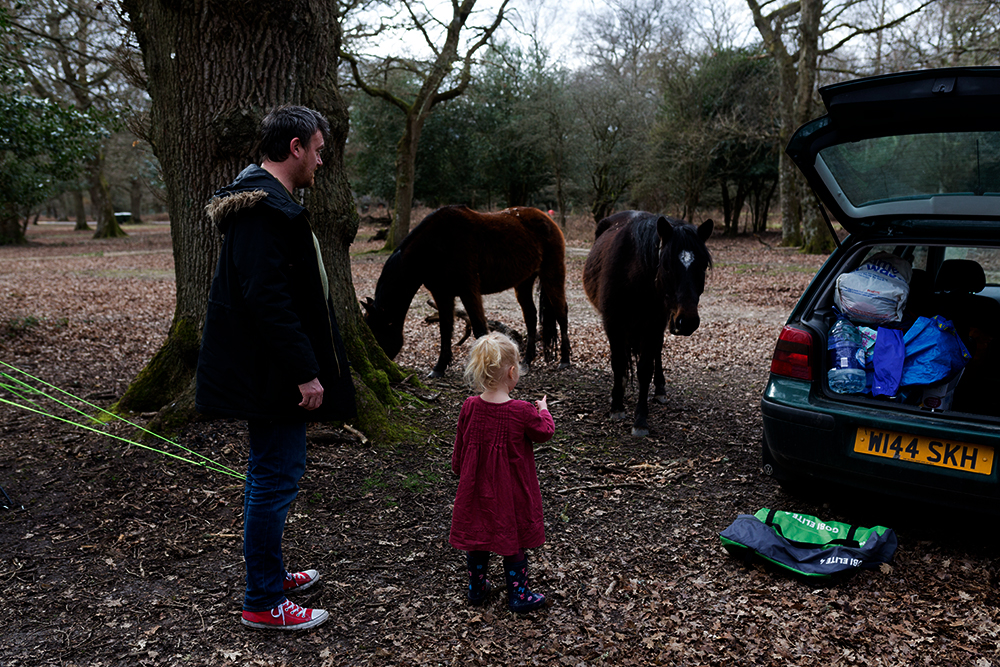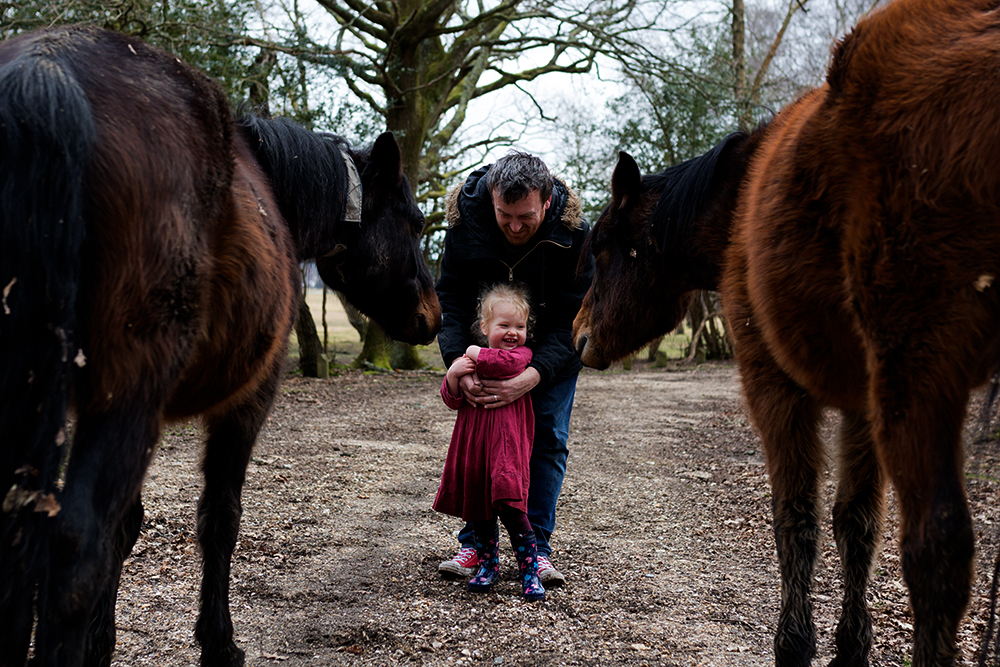 Once Nixie had gotten changed into her waders and waterproofs she was off to explore the ditches and streams. We spent ages doing this, it was so much fun jumping back and forth over the ditches. She was definitely testing out her boundaries and figuring out what the limits were, she would constantly try to see how deep she could get into the water and we kept trying to tell her to not let the water get as high as her collar and we also kept having to stop her from drinking muddy water.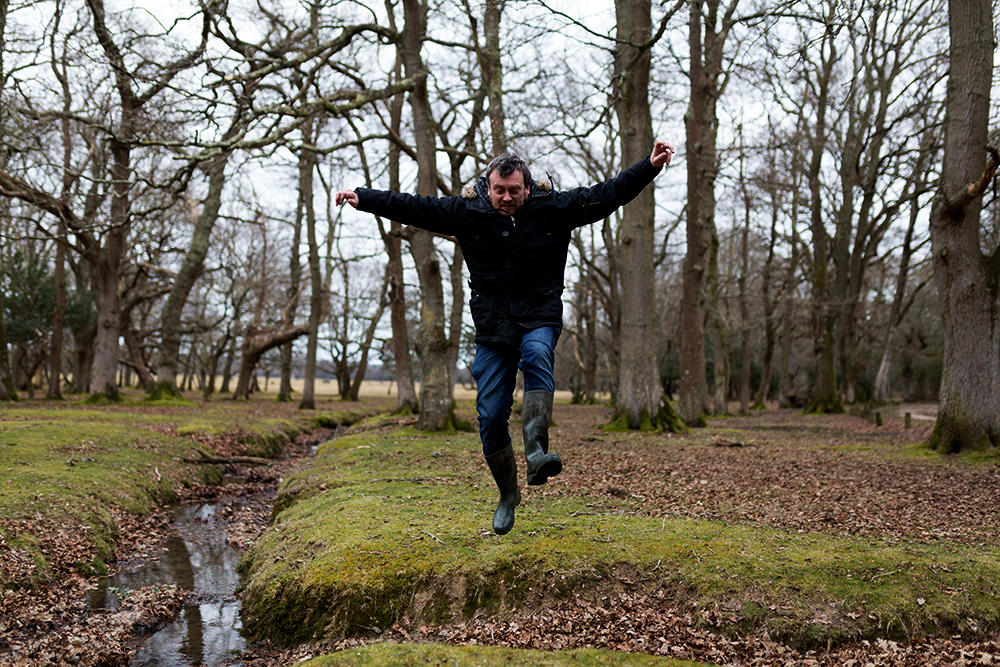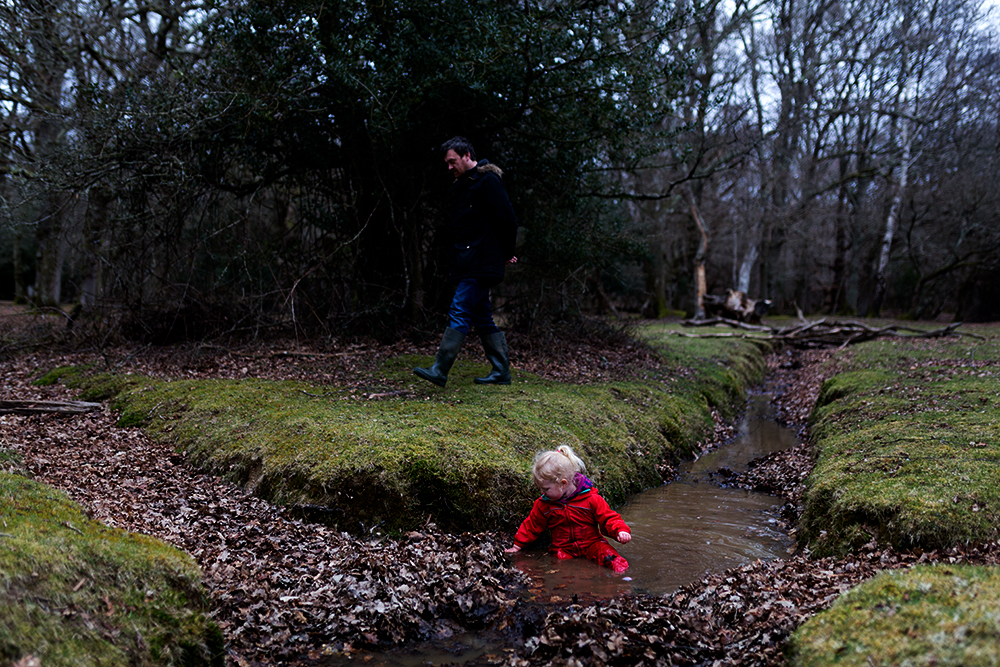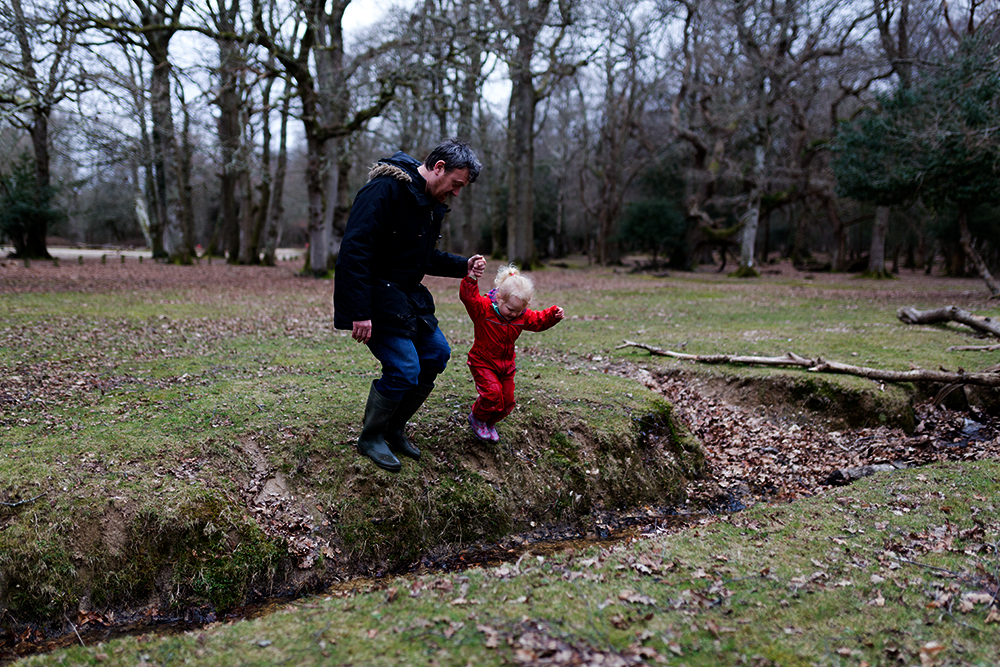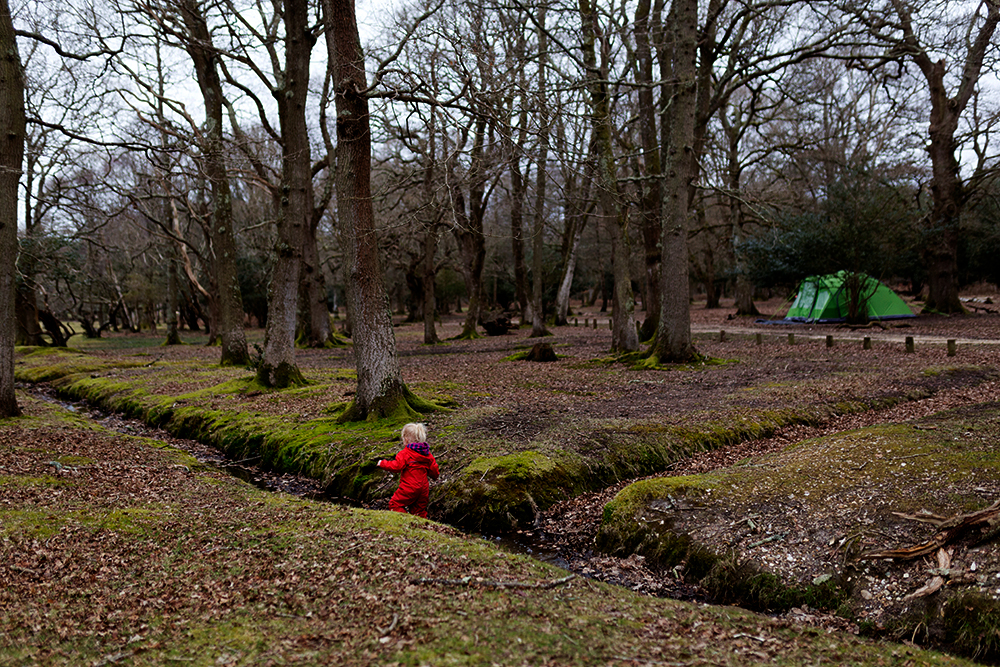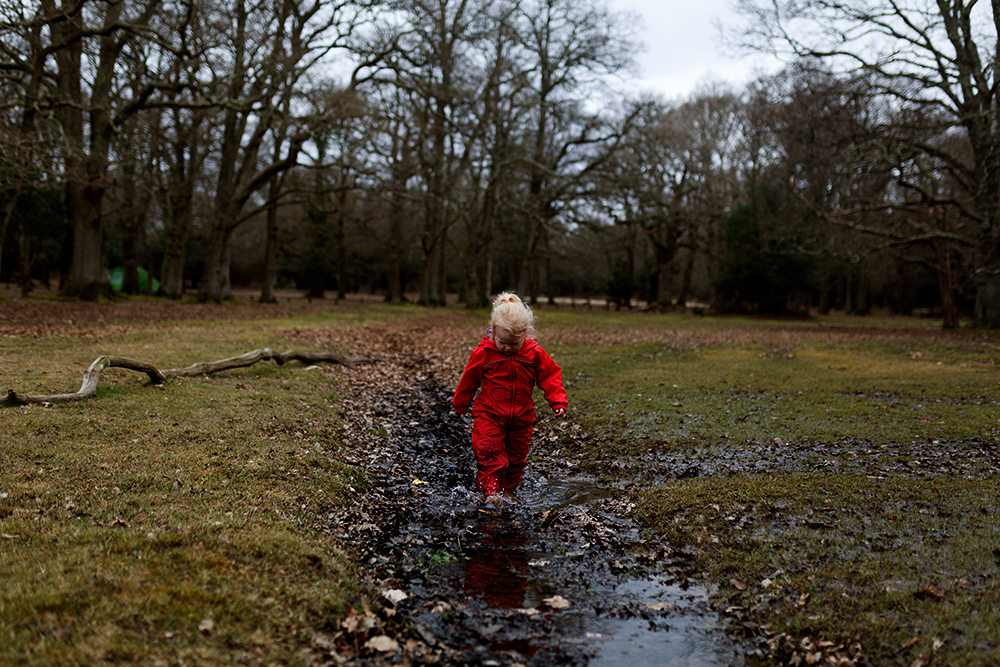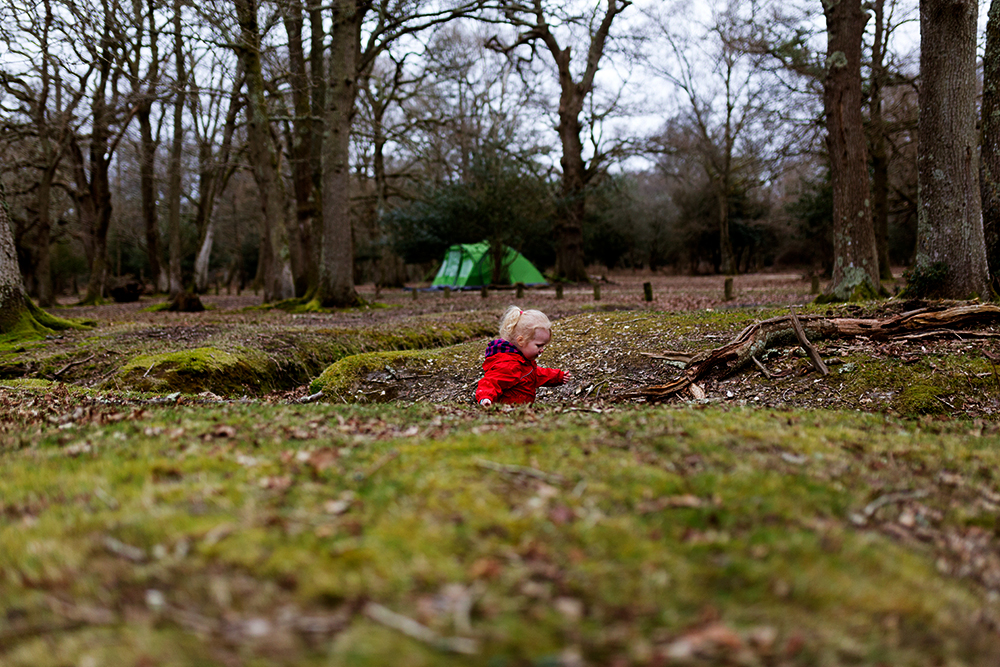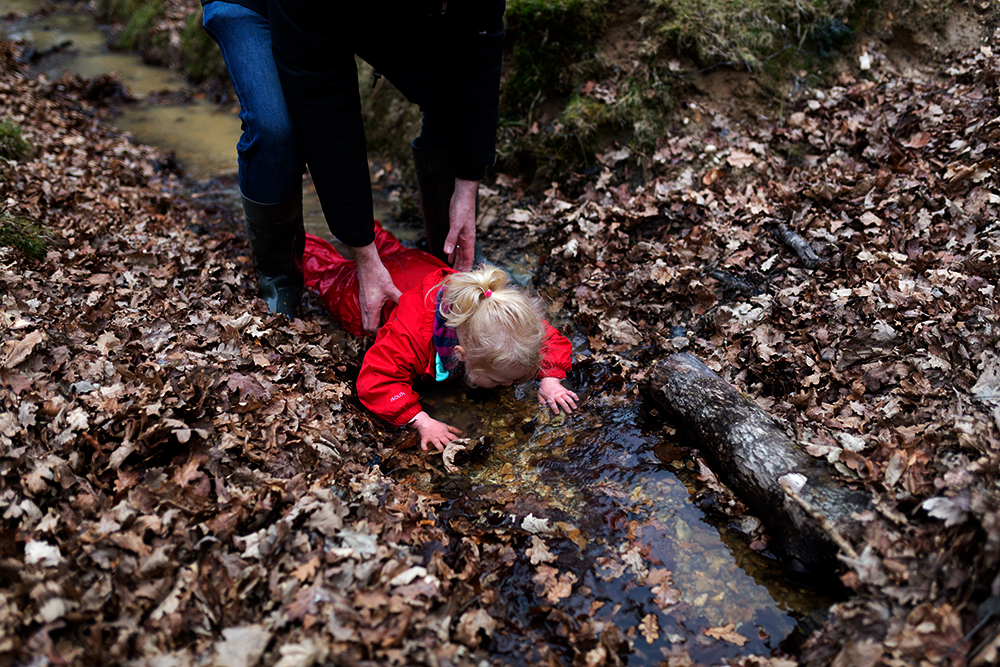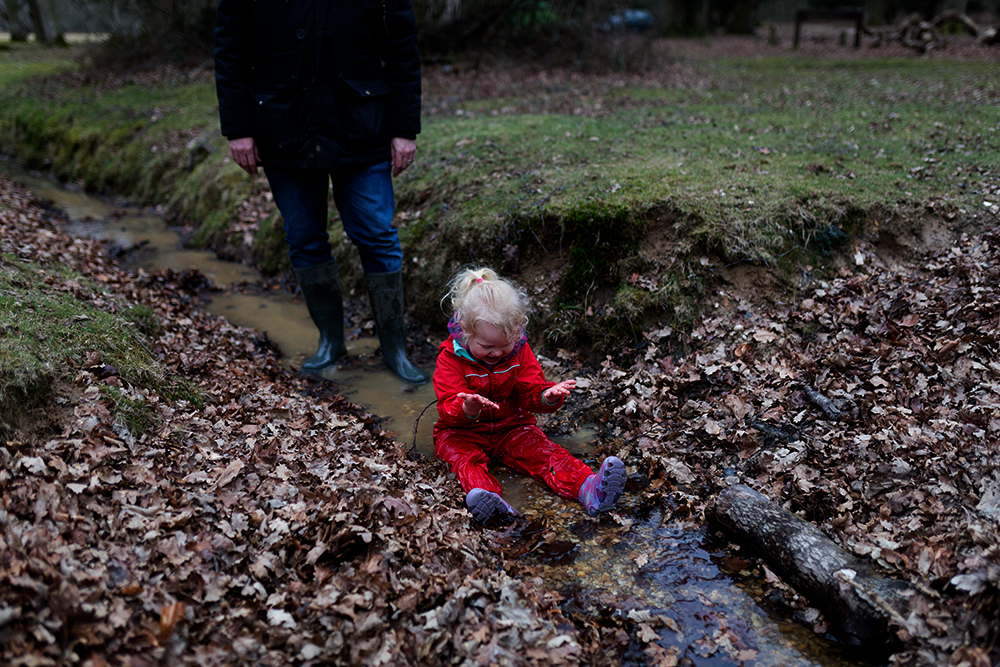 Kevin went into town to get us some chips and me and NIxie just continued playing in the streams and even made it into the woods. Once Kevin came back we ate and then started to get Nixie to bed which wasn't one of the smoothest bedtime experiences; she was resisting and not in a very happy mood but eventually she fell asleep and me and Kevin ended up going to sleep maybe 20 min after her, we were so tired and I really just wanted to lay there in silence and stillness and just feel my surroundings and listen to the sounds of the woods. It was so relaxing. It's one of my favourite feelings in the world. It was also really nice to just go to bed when the sun went down.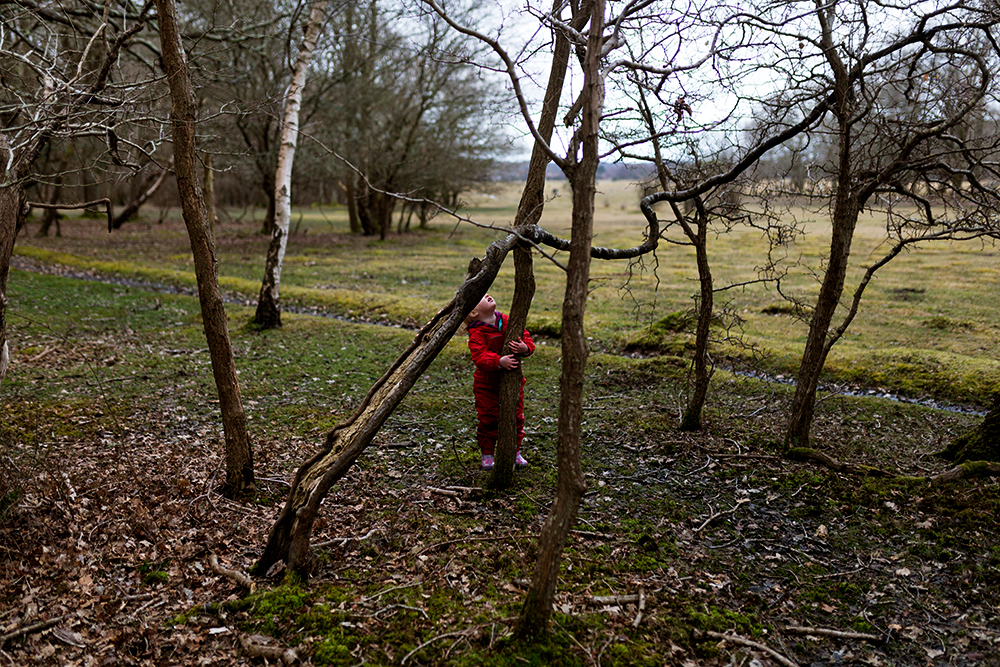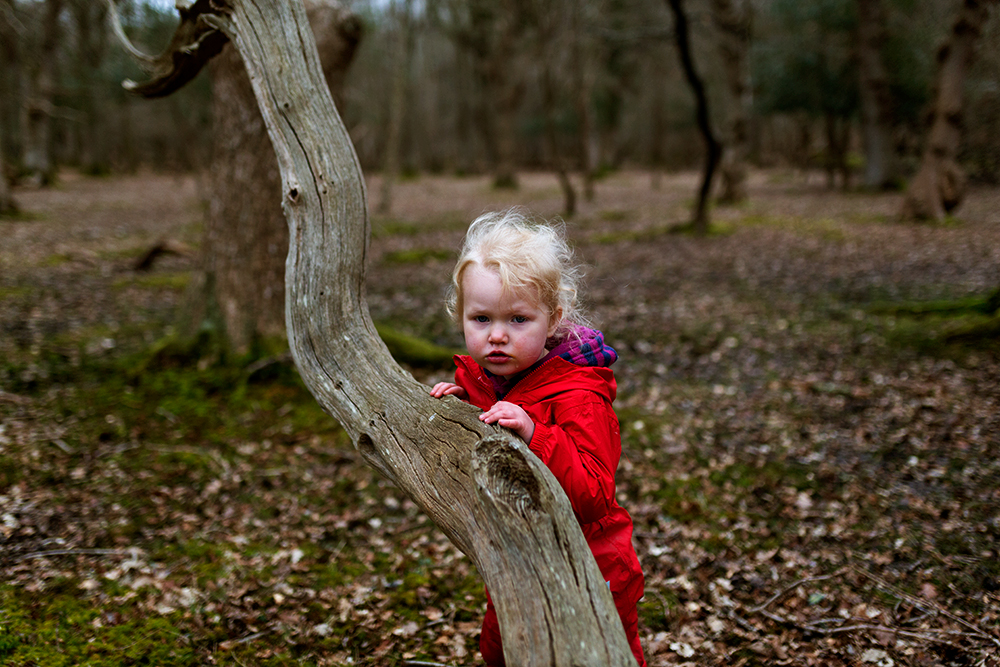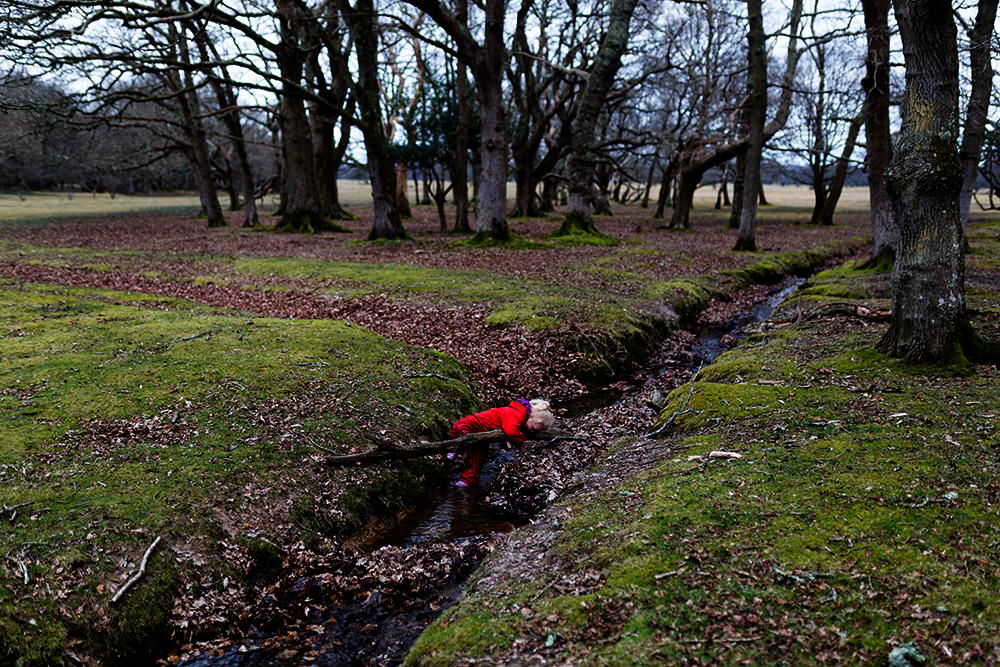 It was only about 4-5 degrees out but underneath our blankets we were all toasty and were warm all night but one thing we do need to get is a bigger bed! We've been using my futon mattress which was meant to be used for shiatsu as our bed and it has definitely since last summer become too small for the three of us.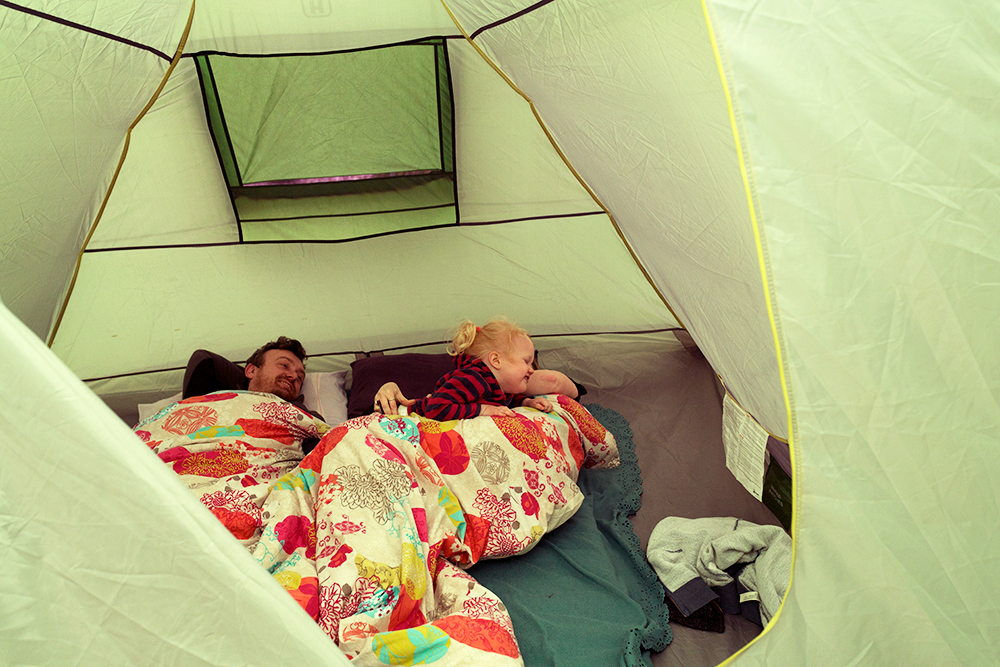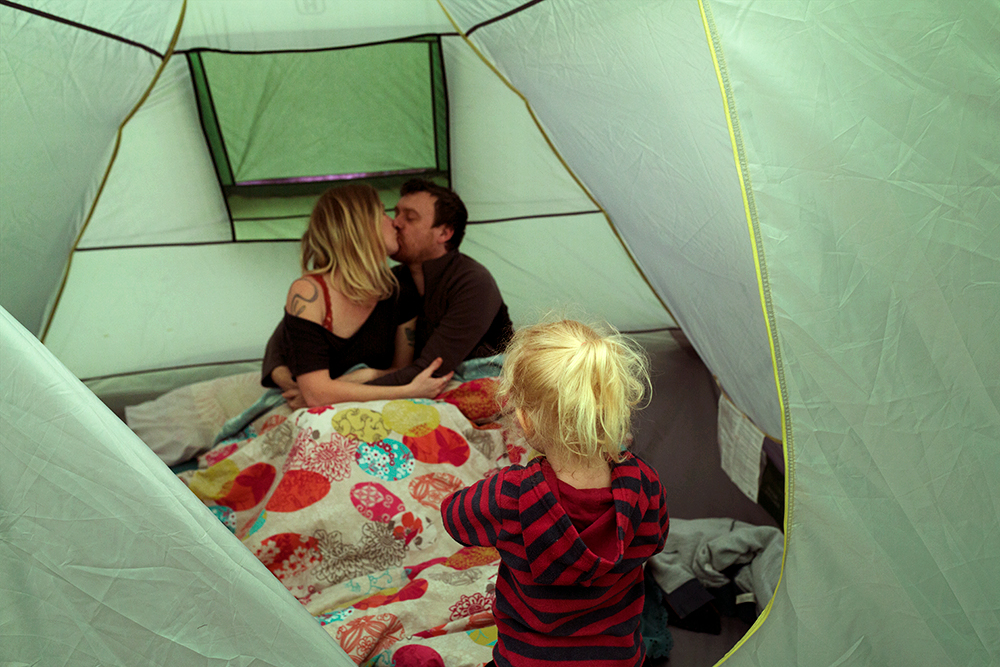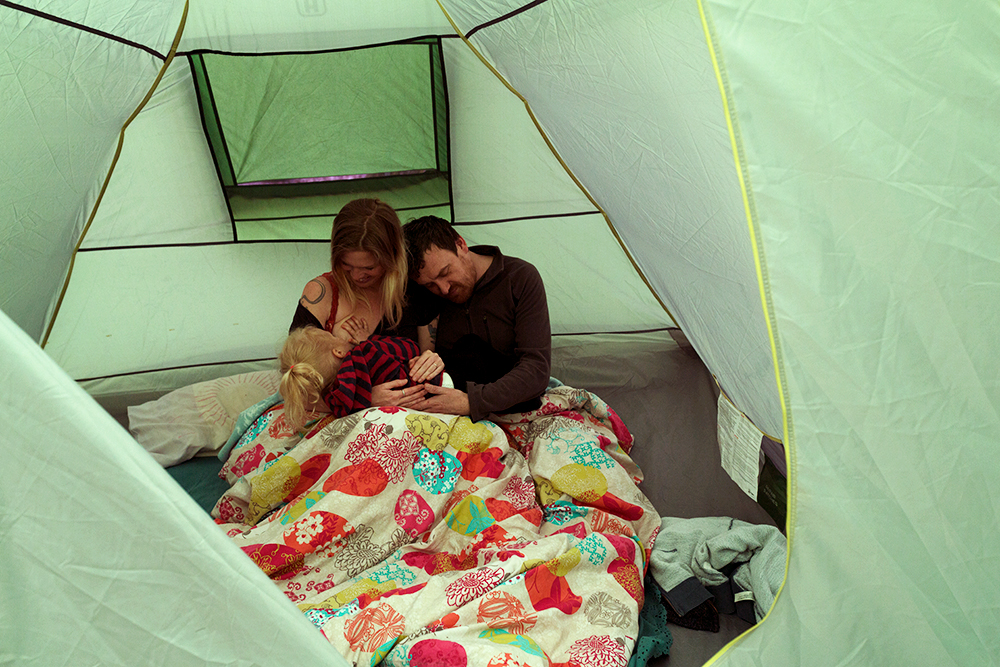 There's nothing better than waking up to the songs of the birds, especially in the spring time, it has to be one of the best sounds in the world. I love waking up to the smell of the woods and the outdoors, the air is crisp and fresh and it instantly makes me feel uplifted. Once we got ourselves out of bed and got NIxie into her waterproofs we all headed out for an early morning explore but we didn't get very far, Nixie only wanted to be in the streams and especially this one bit of ditch that she ended up spending most of her time in. We could not entice her to go anywhere else, this little ditch was the best thing she had ever come across, we must have spent hours upon hours upon hours there, she was so blissed out!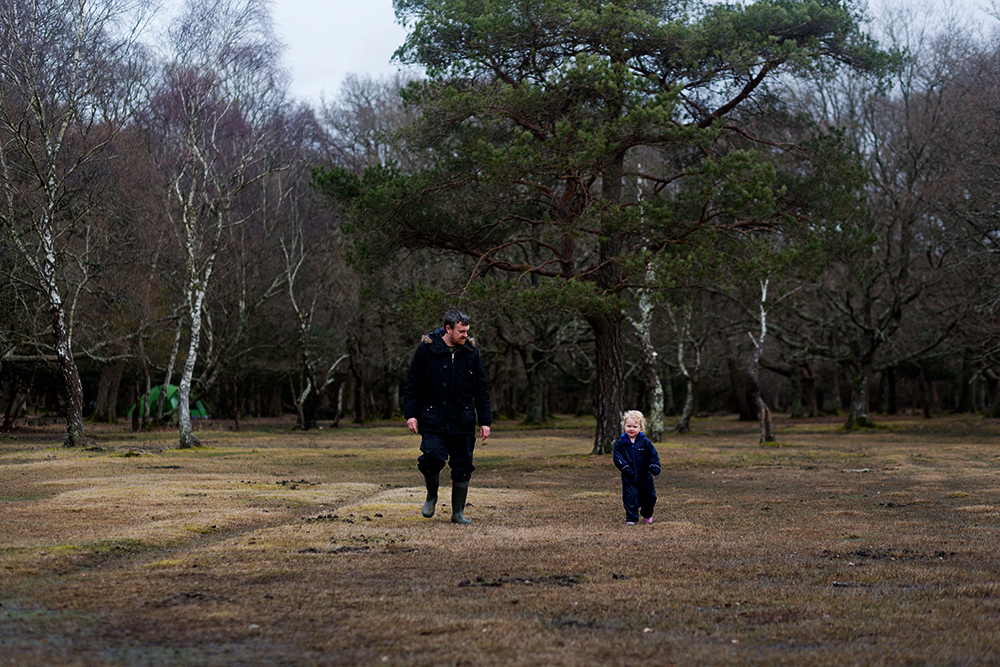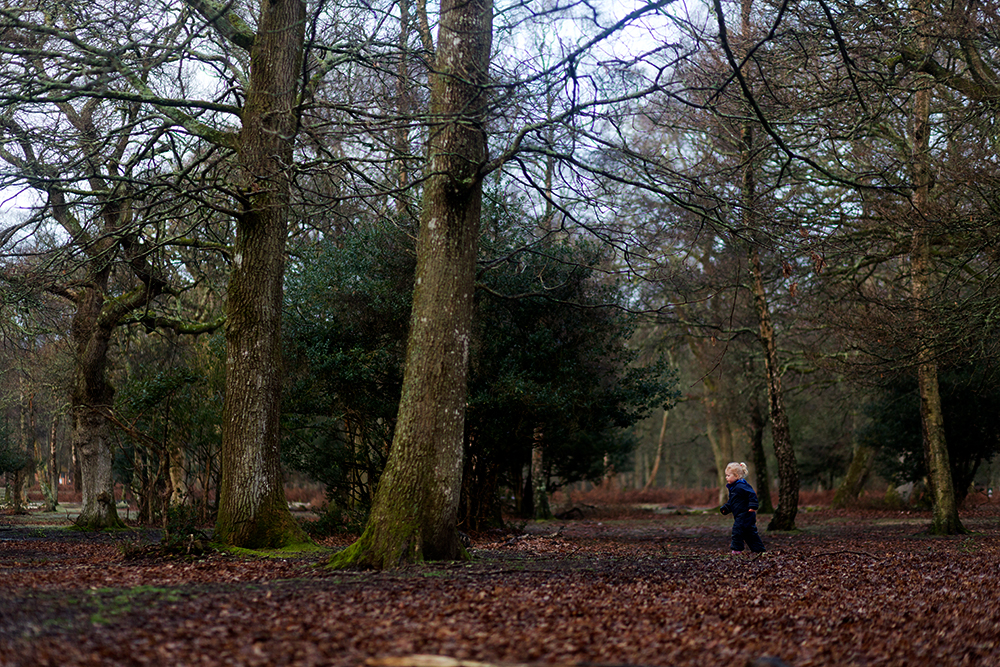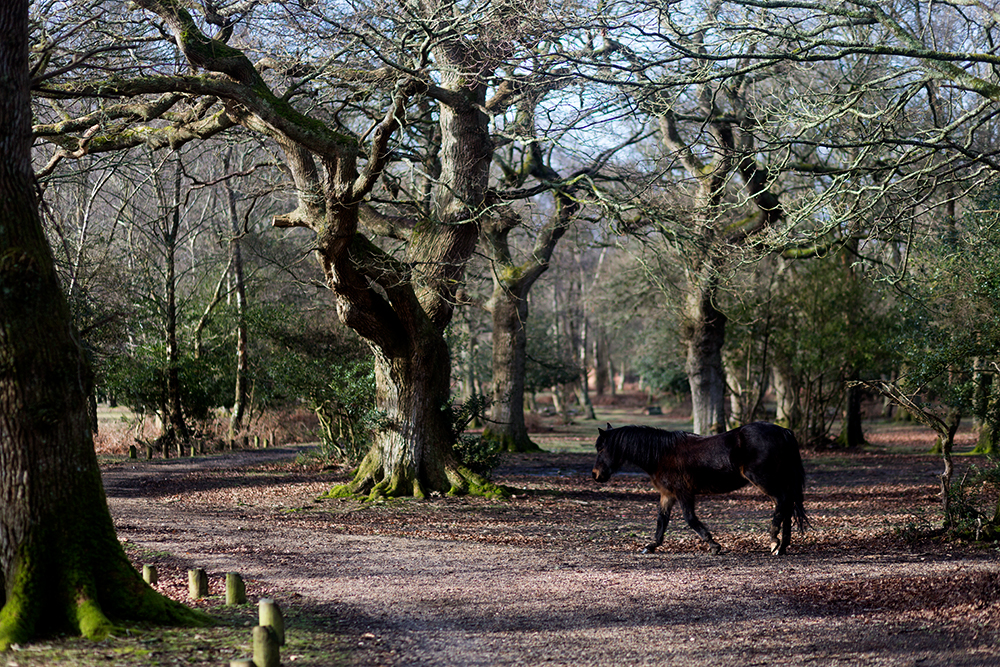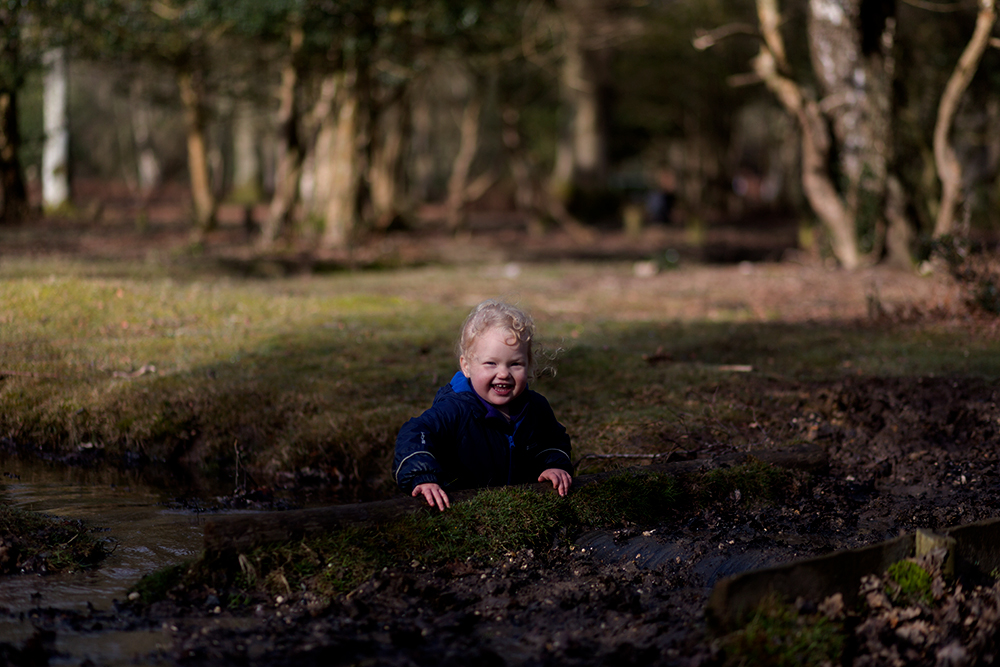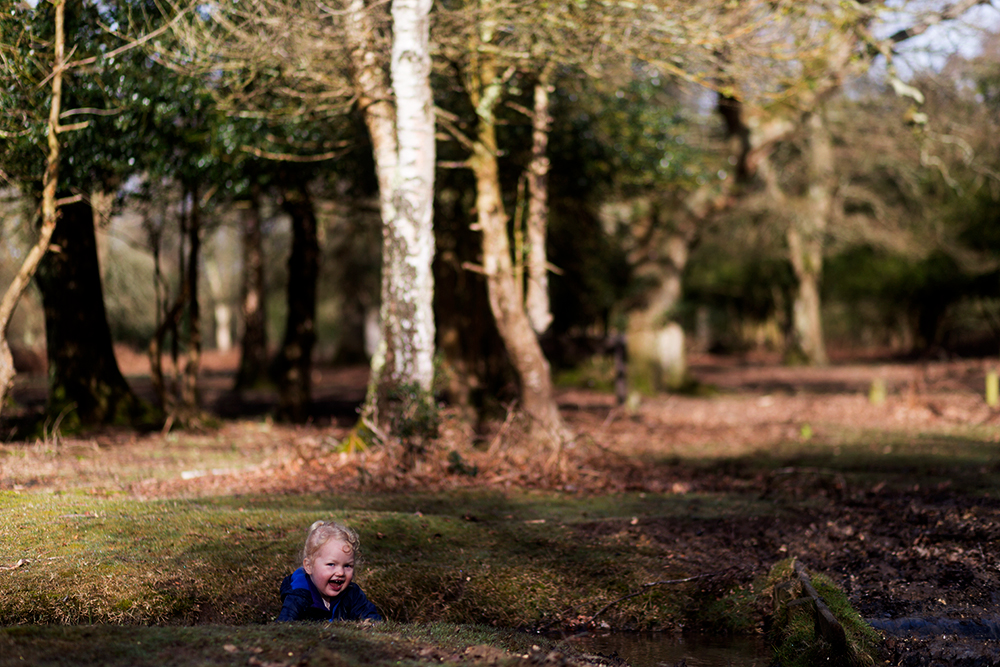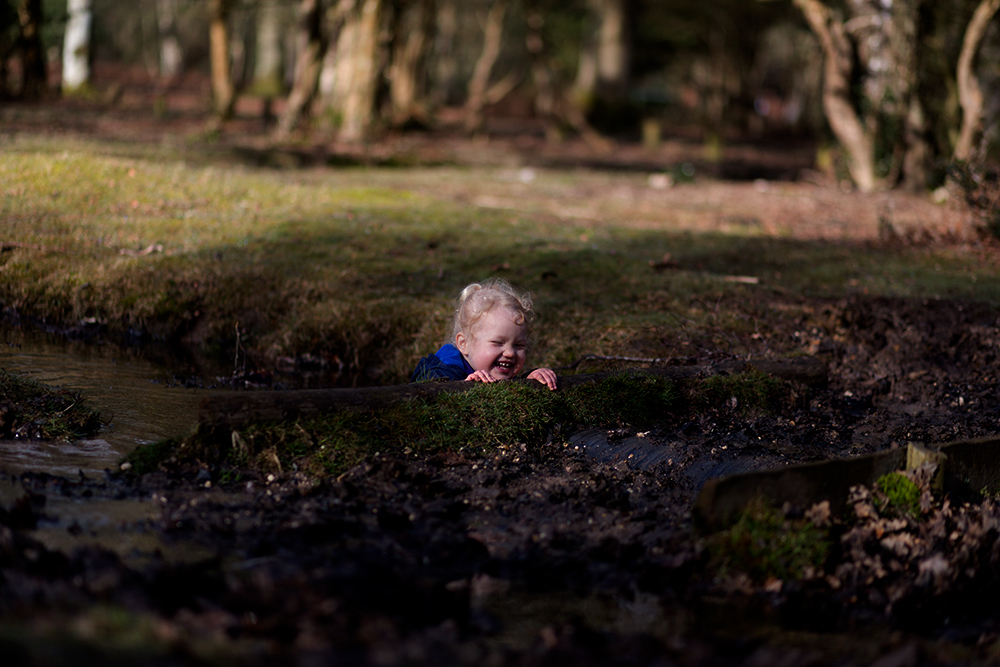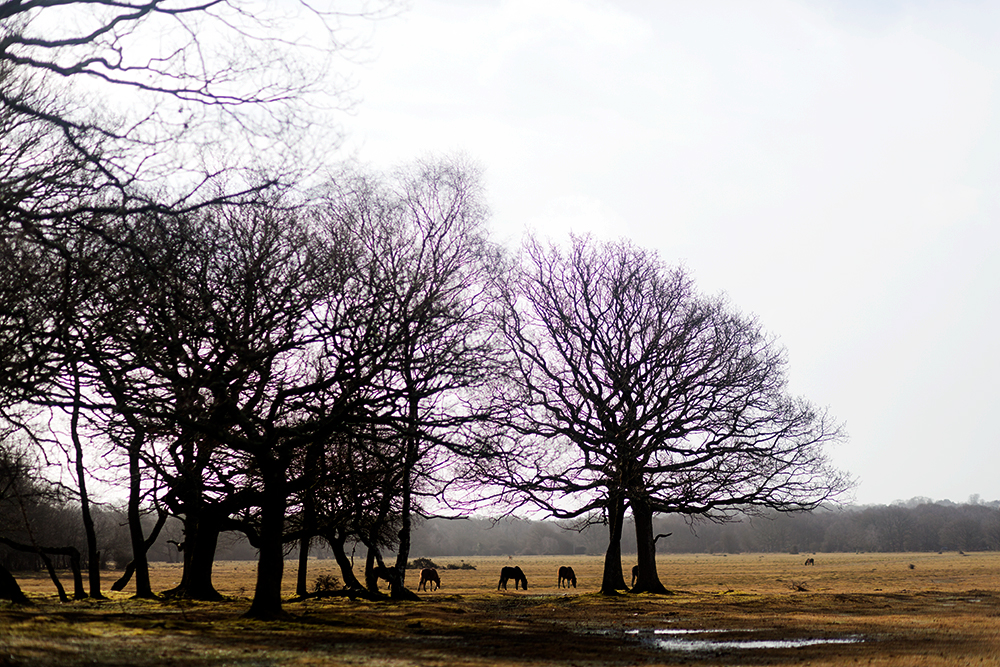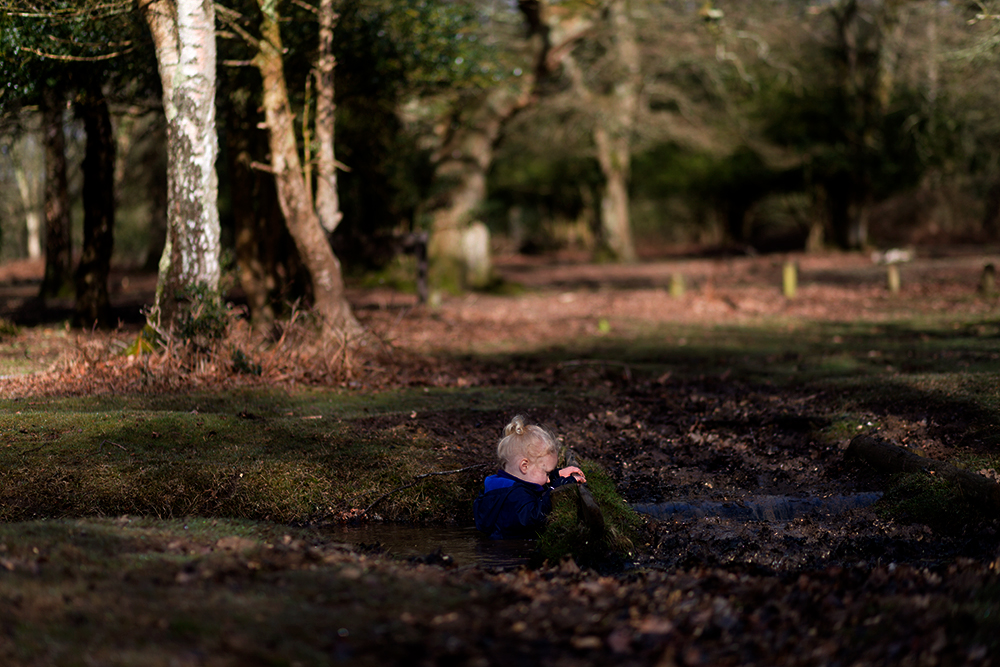 After a while, Kevin and NIxie went into Brockenhurst to get a few things at the shop for our breakfast and I was able to actually have a meditation. Up until Nixie turned one I've always had a regular meditation practice, I would mediaite for an hour or more a day but after she turned one it slowly sort of stopped completely and I miss it! So this was such a special morning for me, now having the whole space completely to myself, not a single soul anywhere in sight, I found the most perfect tree to sit up against and closed my eyes and allowed my breath to take me on an incredible journey. Almost instantly I felt my body merge with my surroundings, I became a part of the tree, the soil, the earth, the stones and the sound of the birds made me feel so present and alive. I felt so light and grounded all the same time and felt waves of the most beautiful peace sweep over every part of my being. I could have easily stayed in that space for hours, it was a feeling that I had really missed and a feeling I had forgotten about until it was brought back into my awareness. That's one of the funny things about this life, I'm always forgetting things but I've come to realise that life is all about re-remembering, remembering who we truly are meant to be. One of the things that this trip to the woods has done for me is made me realise how important it is for me to get back to having a regular meditation practice again and that I need to make that a priority..
Once they came back, we made coffee and hot chocolate for NIxie and a big pot of porridge for us on our little trangia. This year we're also getting a better stove for camping because our little Trangia doesn't really cut it anymore. Nixie loved helping Kevin with breakfast and she really loves sitting in her own little chair to eat it. She ate most of it but I think getting back to the stream was a higher priority for her and off she went. It was amazing for me and Kevin too because for the first time we could just stay back while she explored, it's so important for her to have the freedom to really do so and it was the perfect environment, there was nothing blocking our views so she could go really far away but we were still able to see her, it was such an incredible feeling for us and you could tell she was relishing in it too.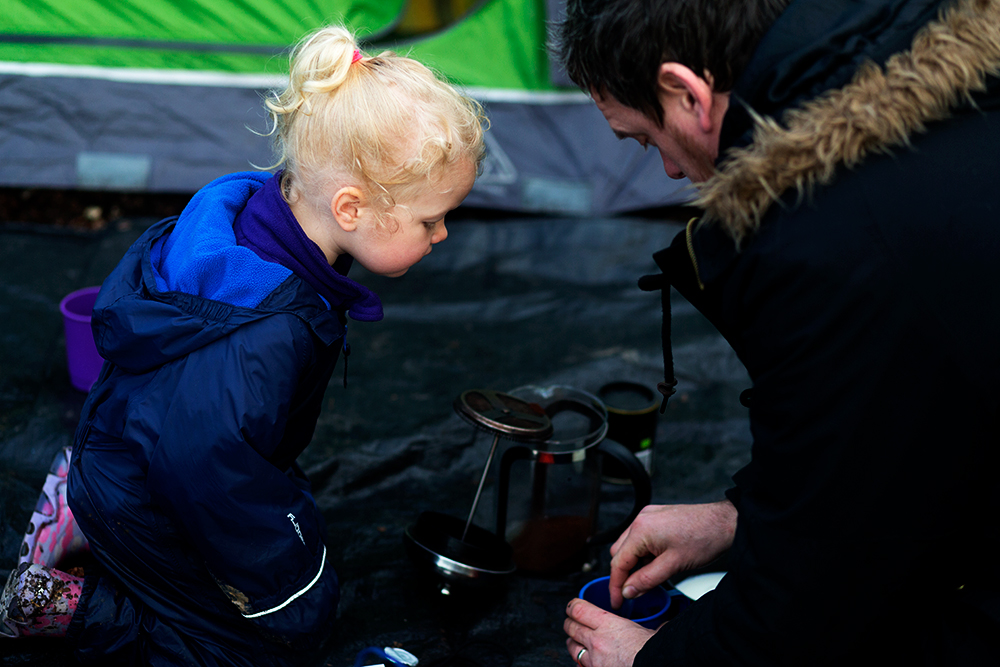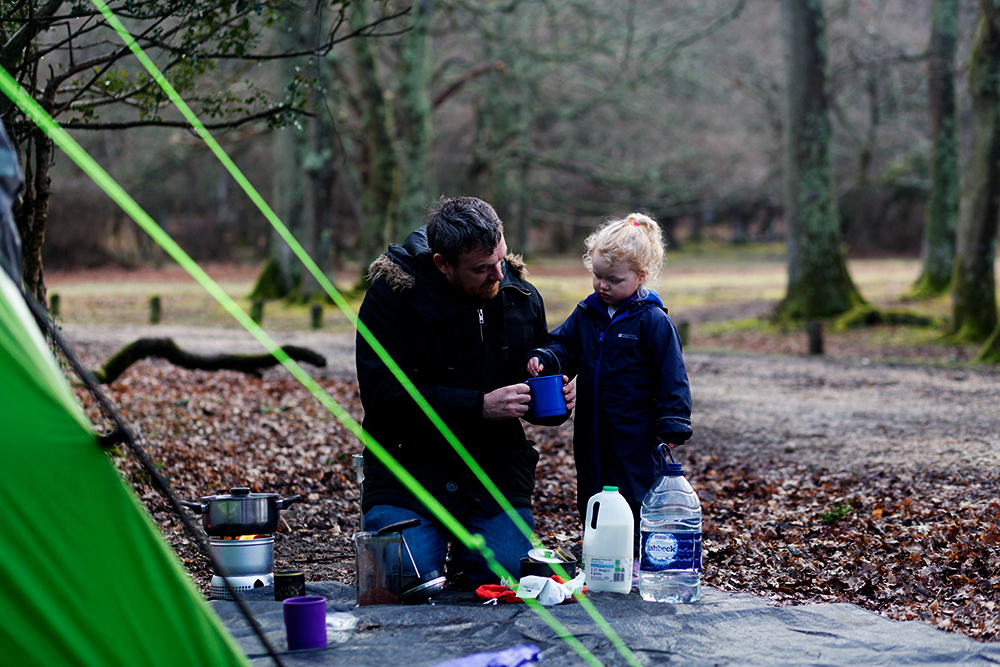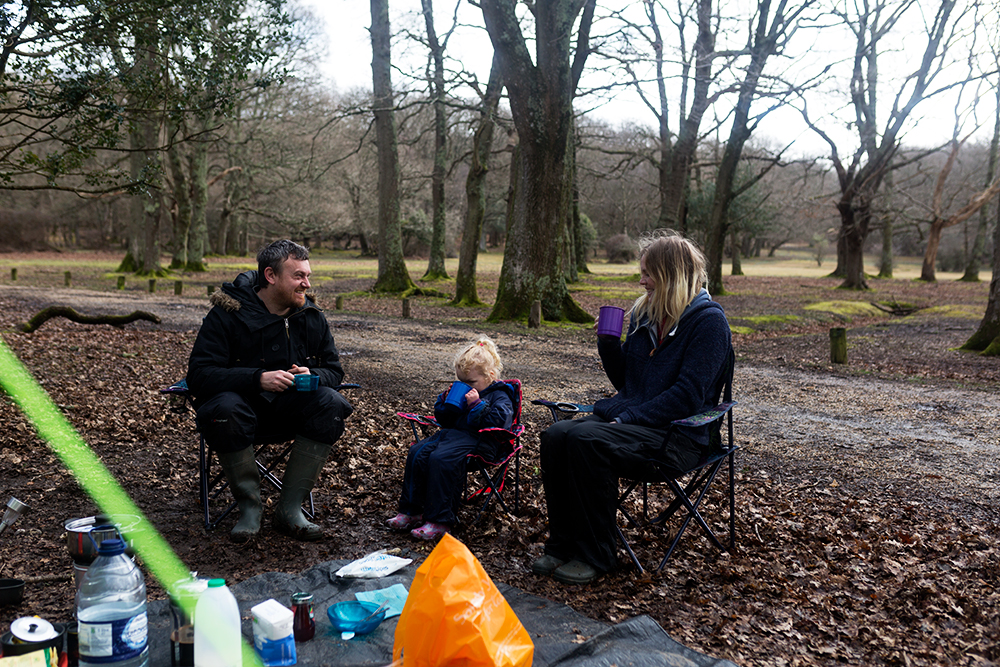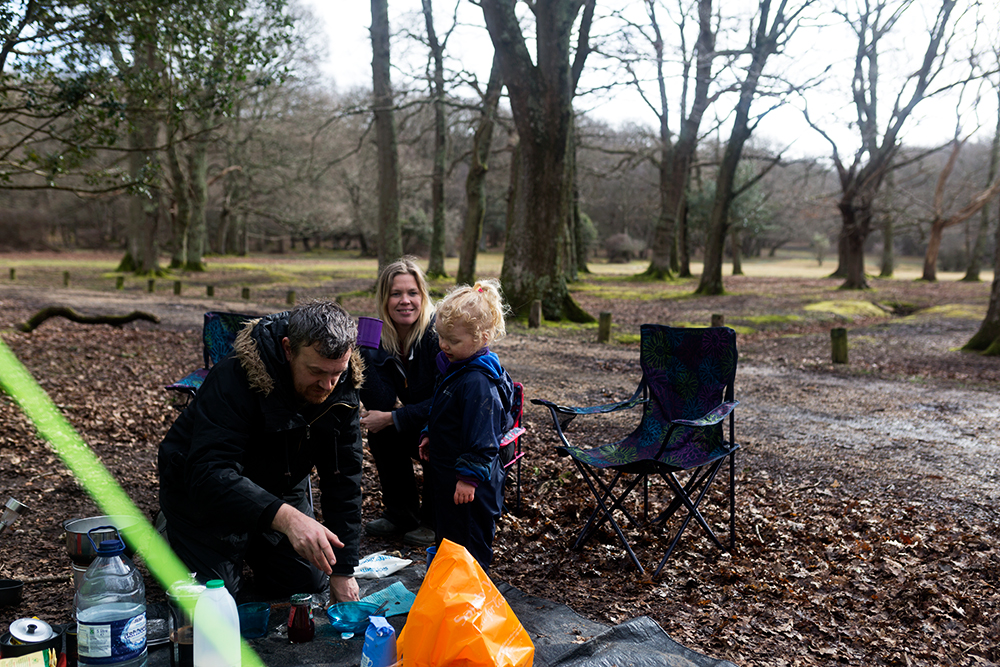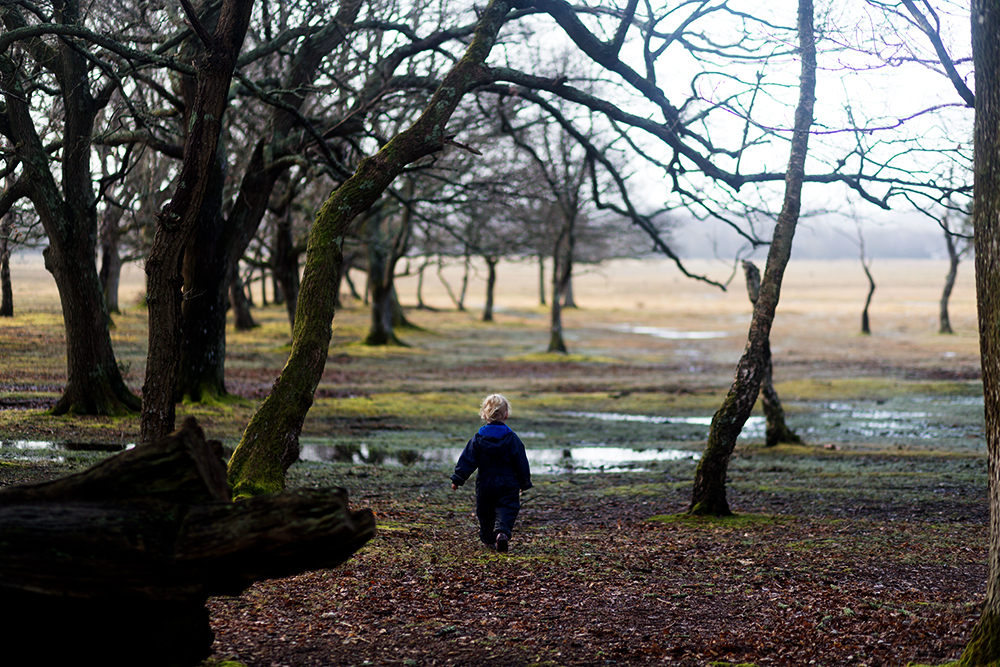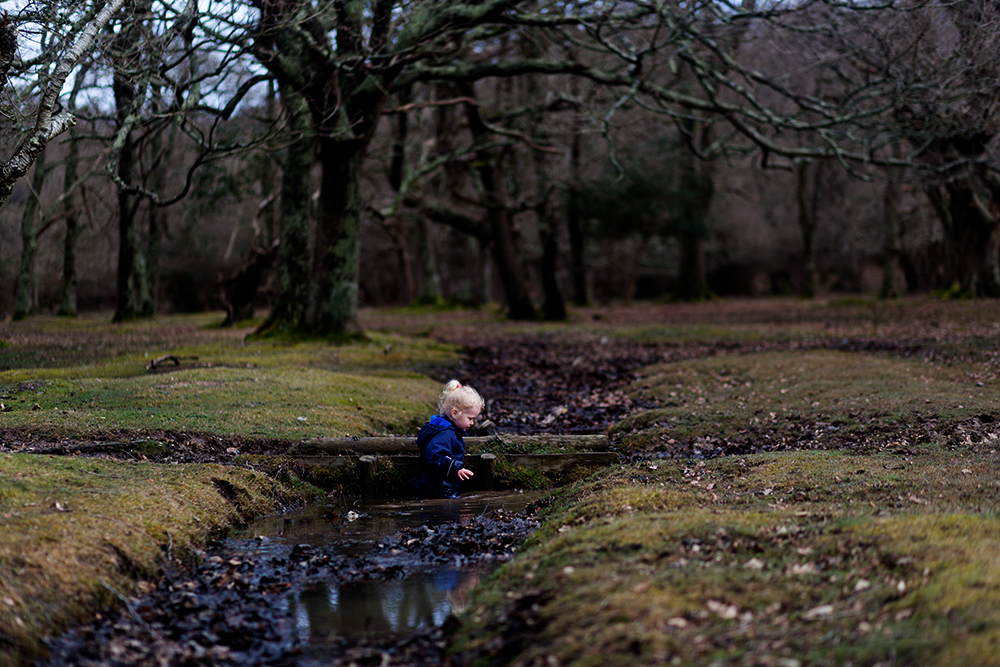 While we were all away from the tent, the crows came and ate the rest of her porridge, ripped our coffee bag and ate half our bread (we completely forgot to put things inside)! When she found out about this she could not stop laughing and still hasn't stopped talking about the crow who ate her porridge. She even went running after one of them and having conversations with him, it was so sweet, I just wish I would have been close enough to hear these conversations, it was almost like they were playing a game together because the crow would fly just far enough ahead where she could still see him and catch up but once she did he'd move to another spot and she kept continuing to follow him and shouting at him, "wait for me!!!"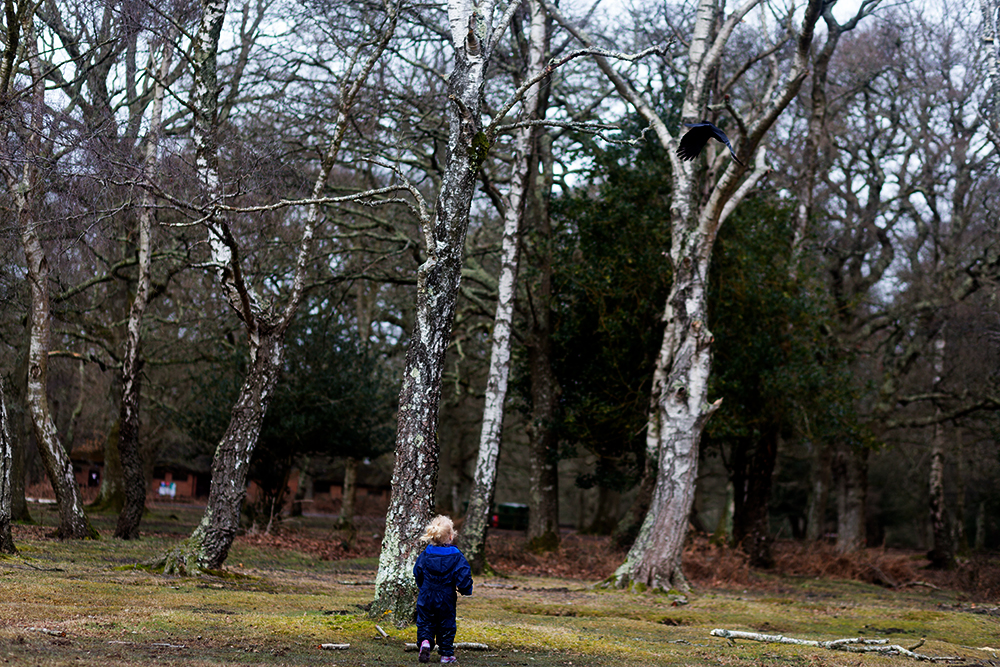 After a few hours she wanted to go back into the tent and we hung out in there for a little while and then we headed back out with a picnic and this time we headed to the woods and she had one big upset when she ran into a woman with a dog and she wasn't able to go with them and hold the leash. We headed down the main cycle path for a little bit and then veered into the woods. On the way NIxie found some amazing sticks and some Holly twigs that she was using as her magic love wand & we found a great little shelter someone had built, it looked really magical in the part of the woods we were in and Nixie absolutely loved it.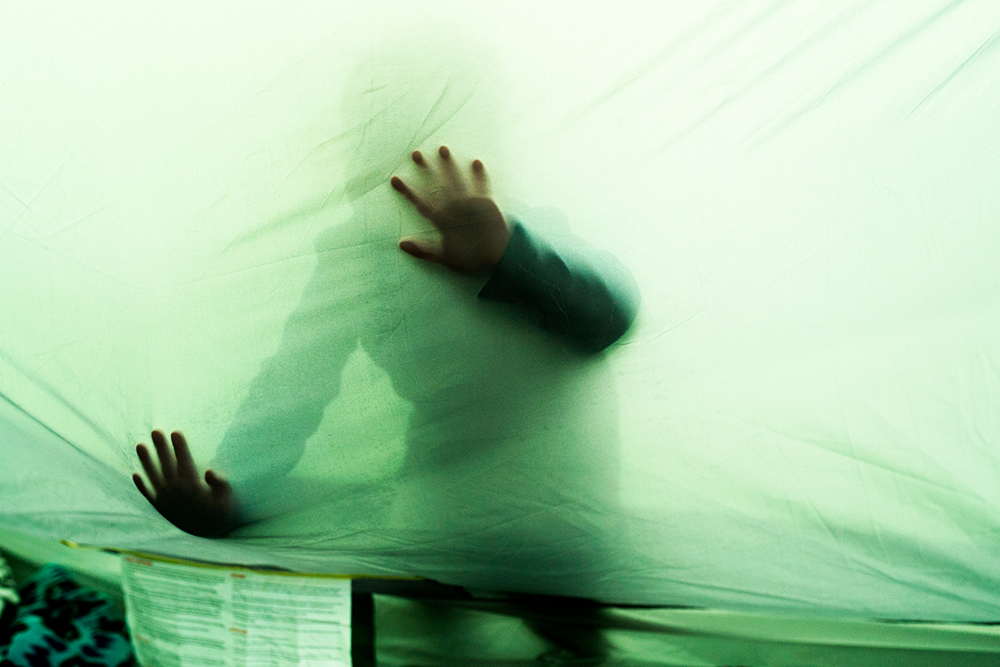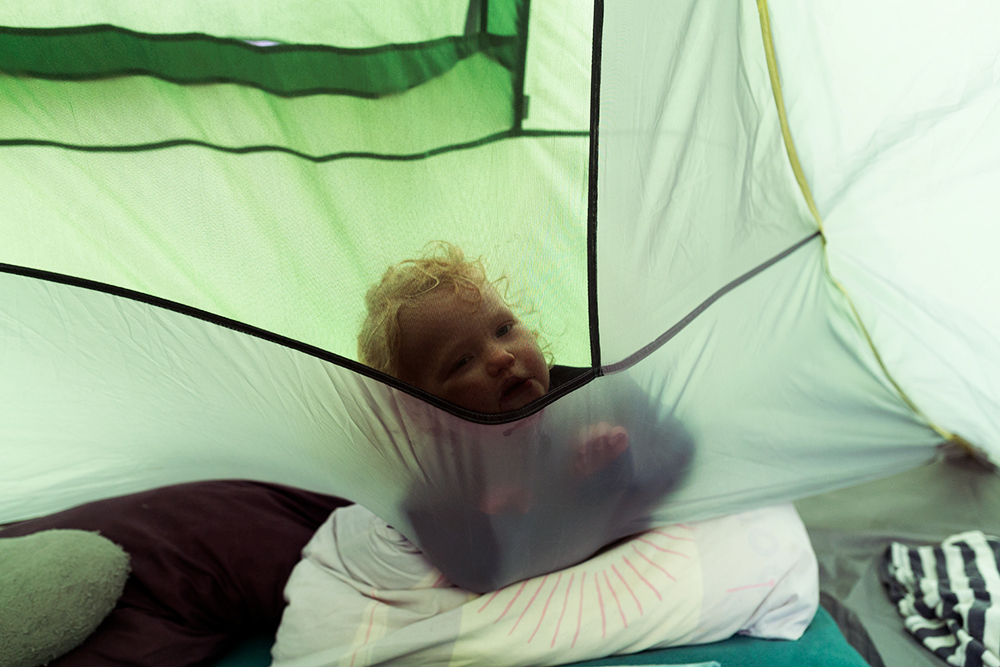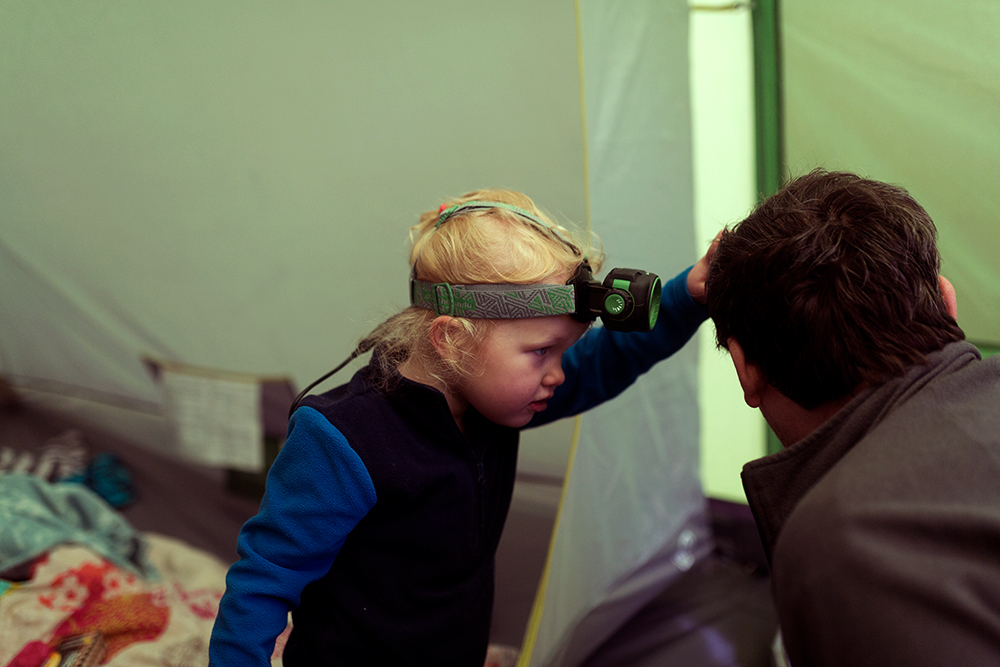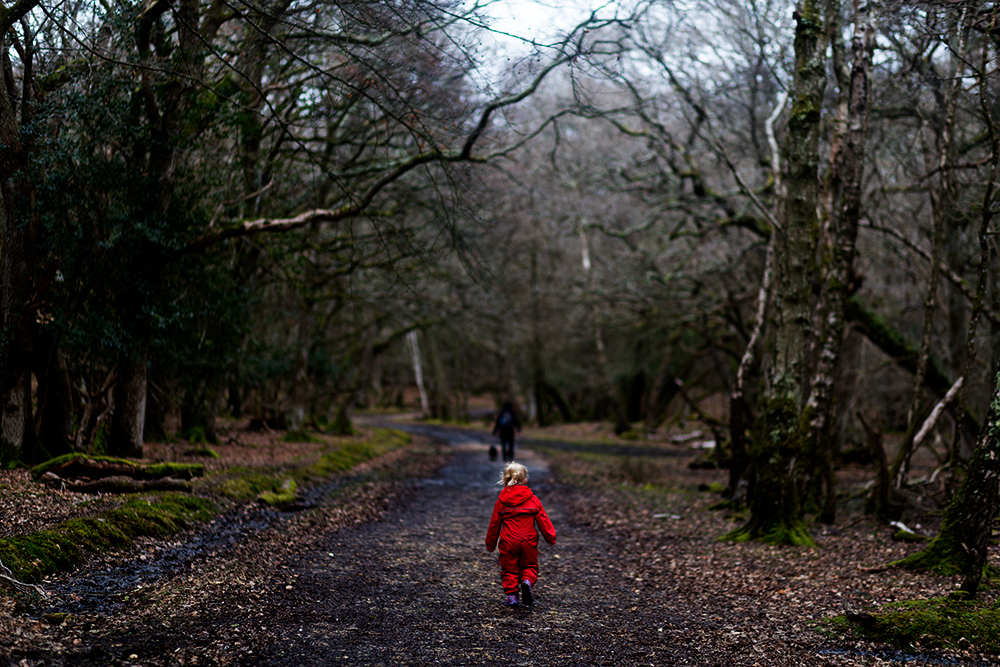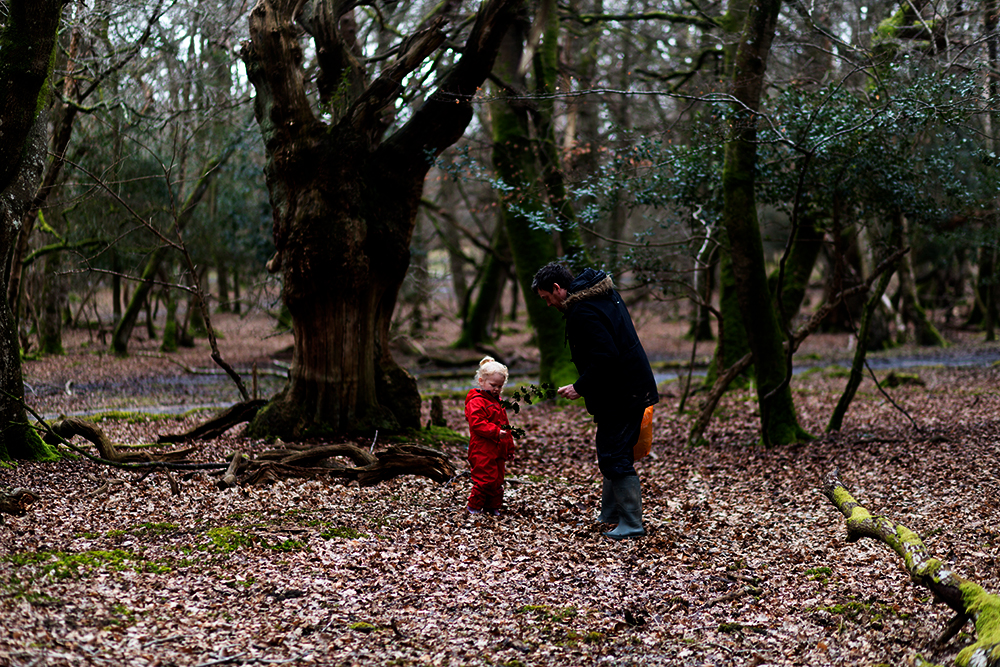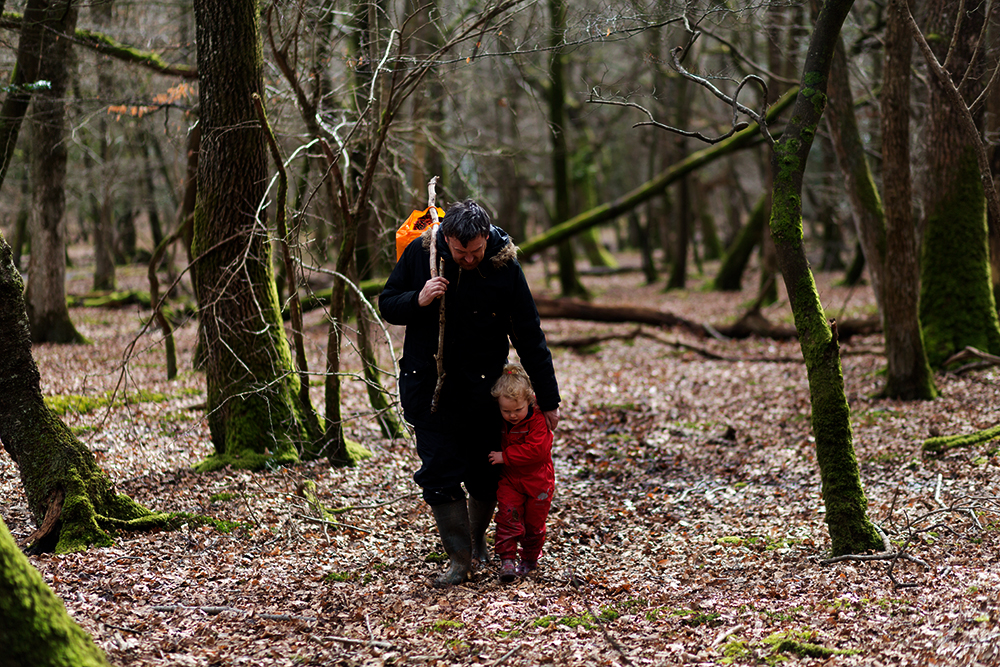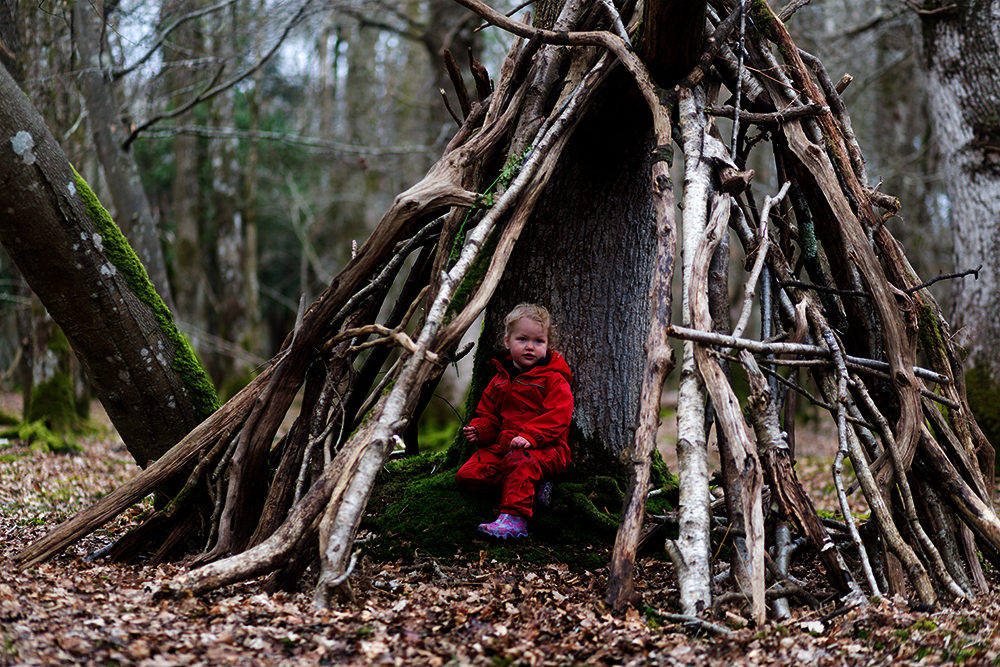 I was on the lookout for the perfect picnic spot and as I was walking ahead of NIxie and Kevin when I saw about 50 deer rush past and one was white, I keep seeing white deer everywhere! I'm definitely taking it as a positive sign that I'm on the right path and that I'm going through a phase of great growth & expansion and that incredible things are in the process of happening. We found a place to have a picnic and it was so lovely just being there all together. It was such a beautiful and peaceful day and we were lucky with the weather, it didn't rain! Maybe it wasn't the warmest conditions to be having long days out but the solitude made up for that!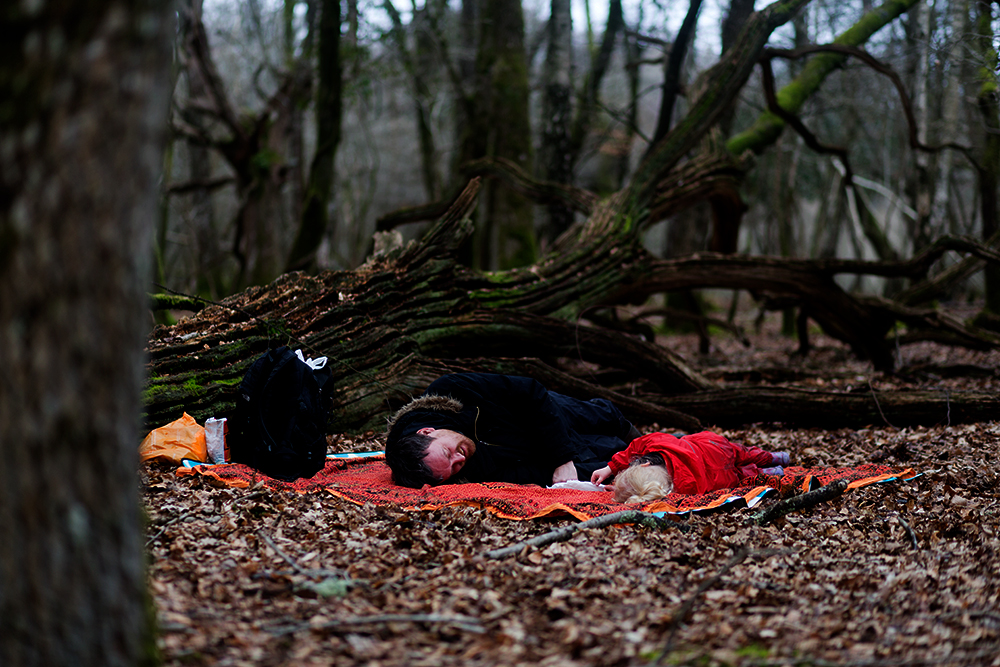 On the way back to our tent she balanced and climbed so many logs and branches and loved having Kevin there to help her. I love watching them together, my heart always gets a bit more full each time. The woods in this area are really beautiful, filled with so many great old twisty oaks. We headed back to our tent through another bit of woods and climbed a few trees on the way and I spent time in search for the perfect stick to use for my next weave.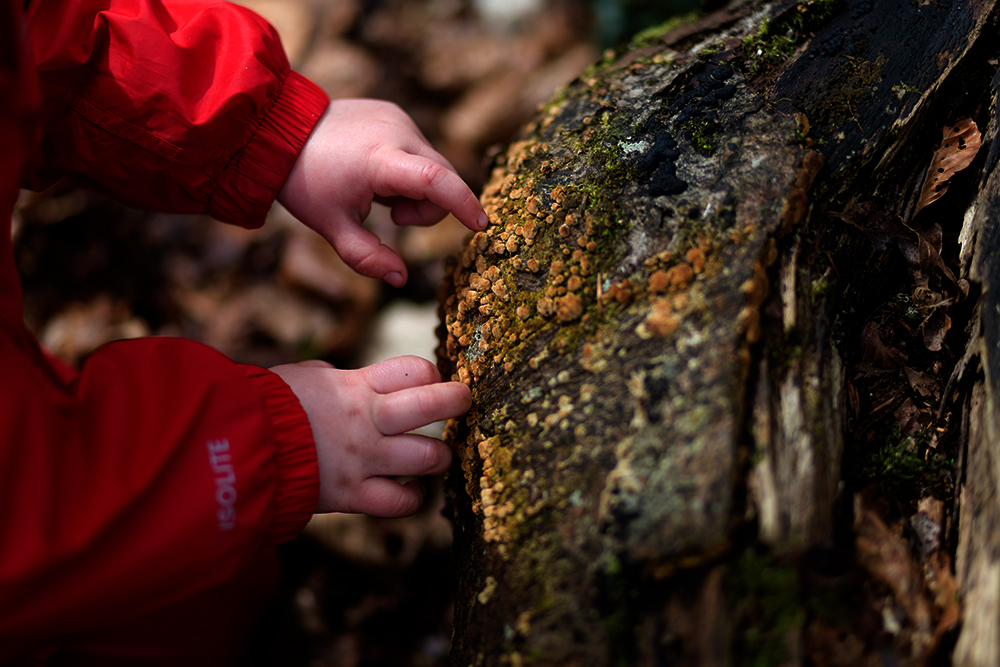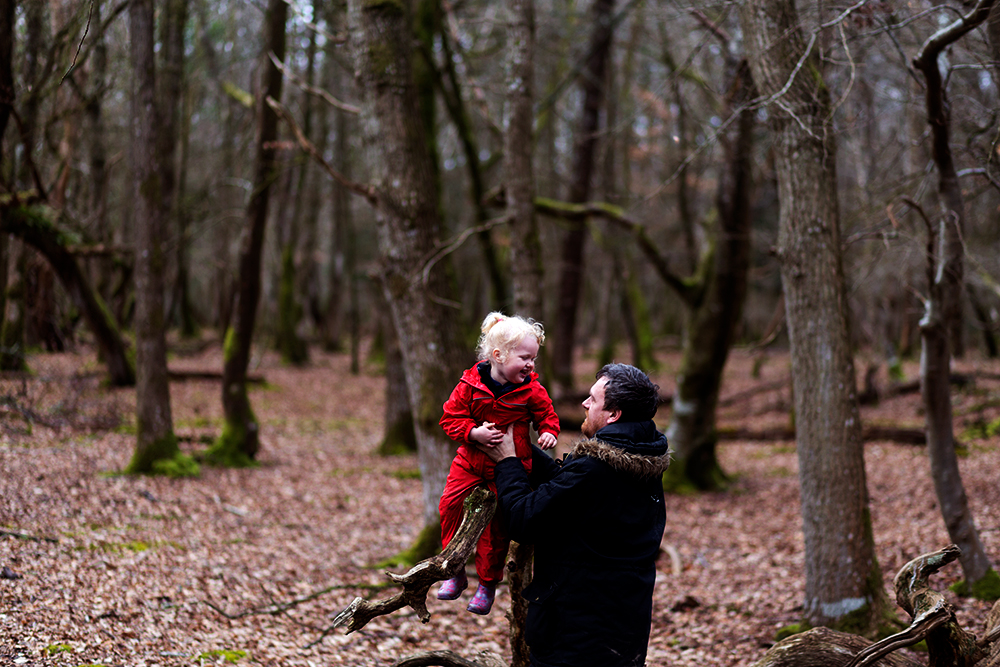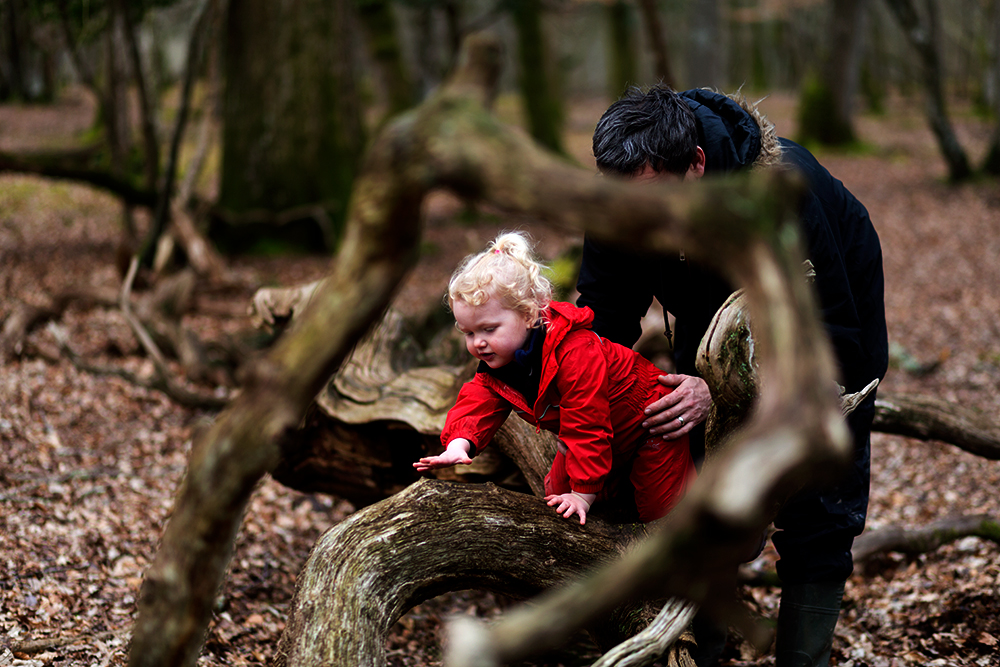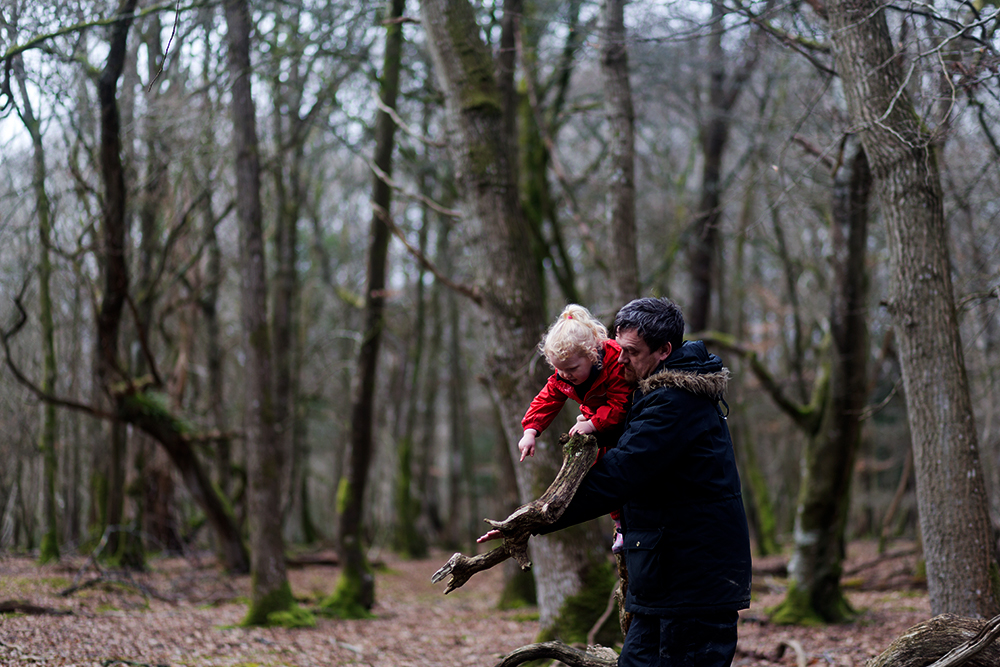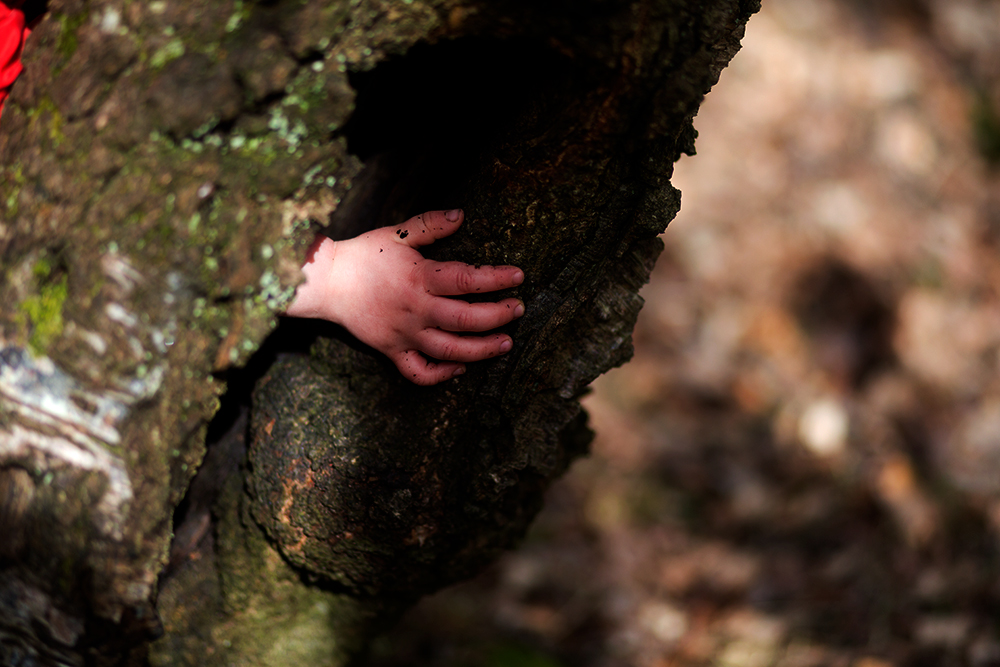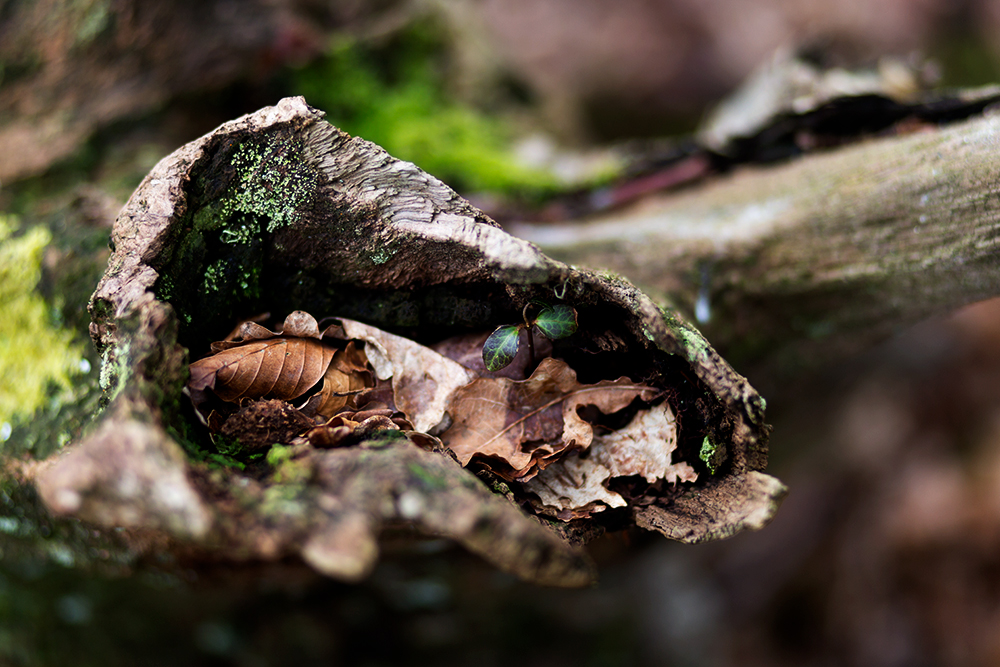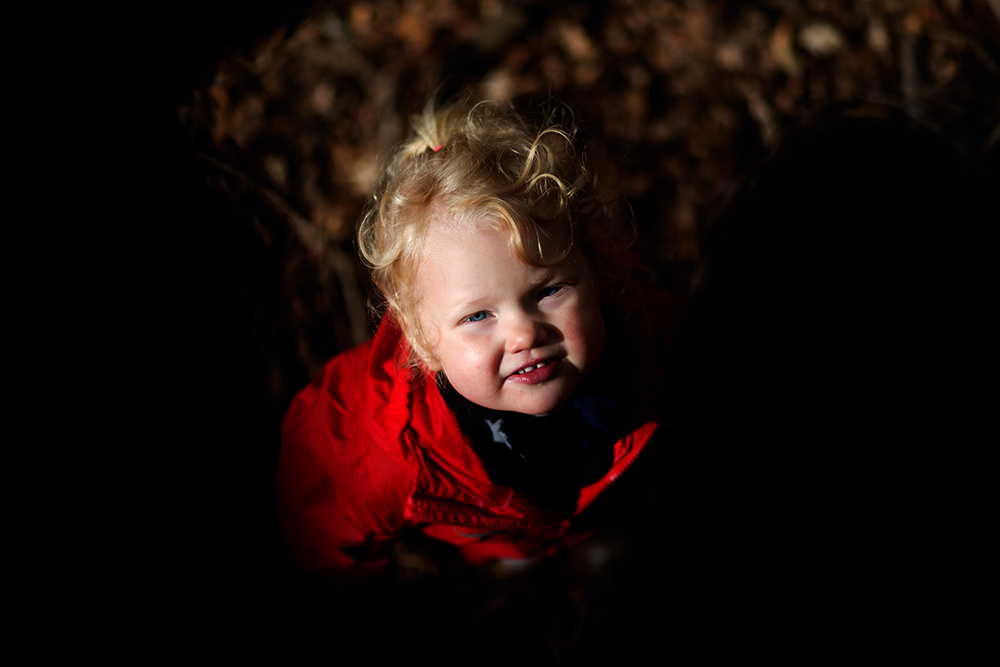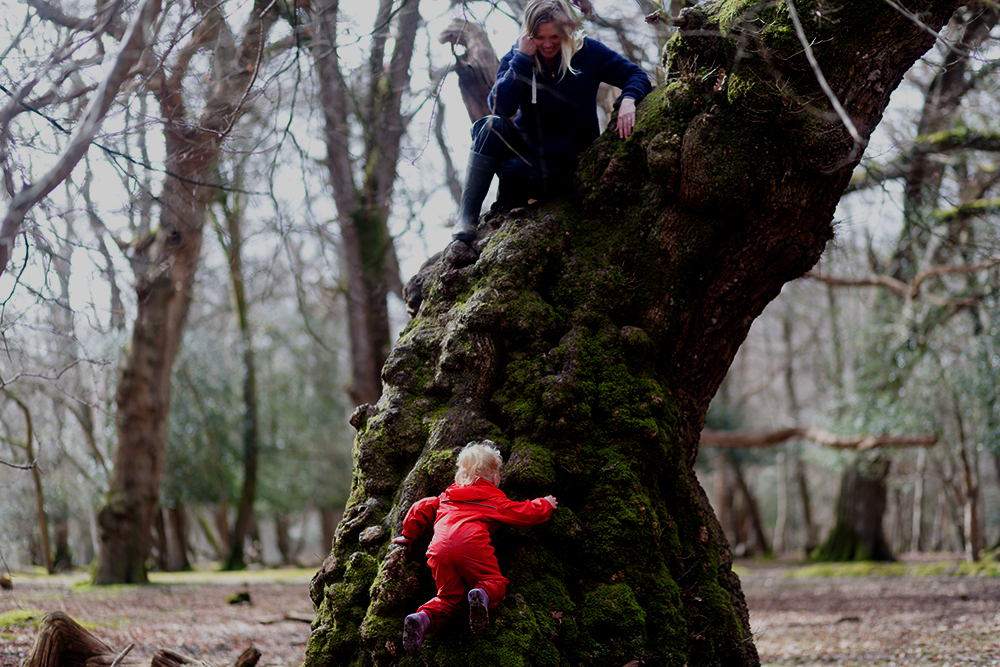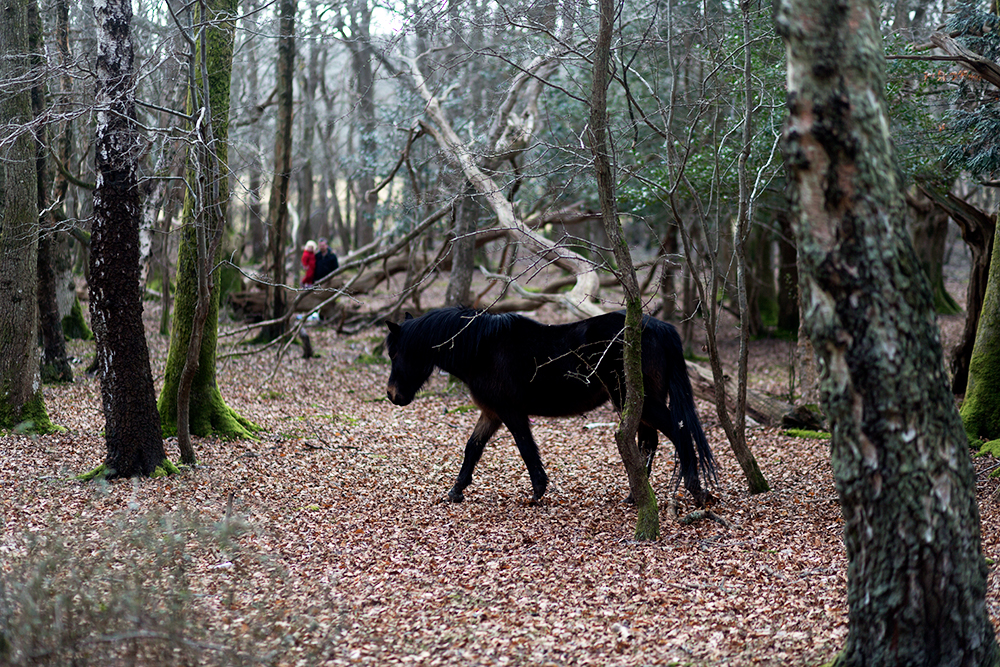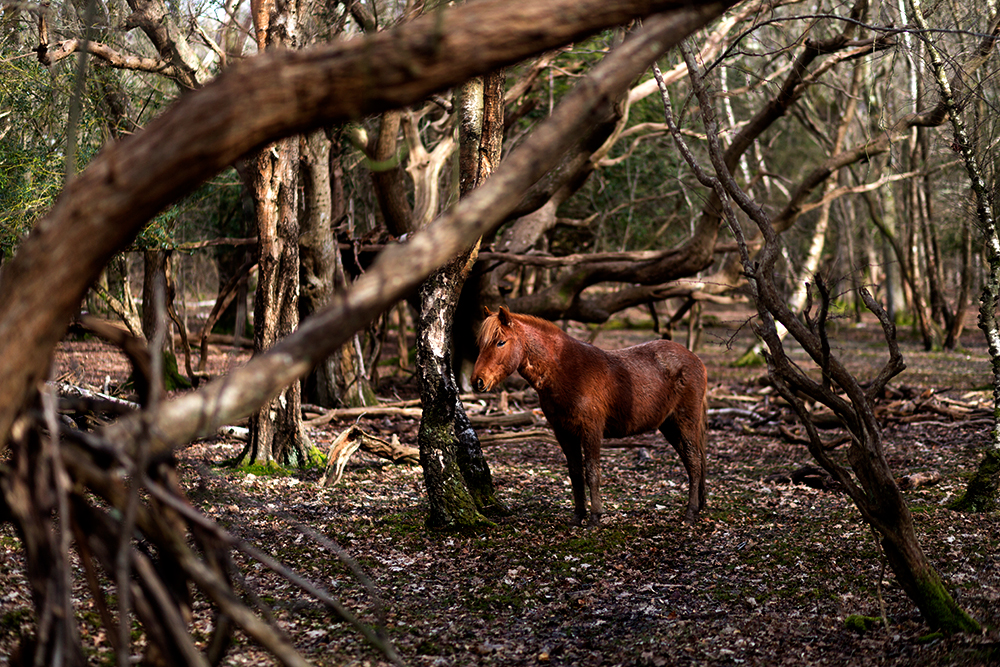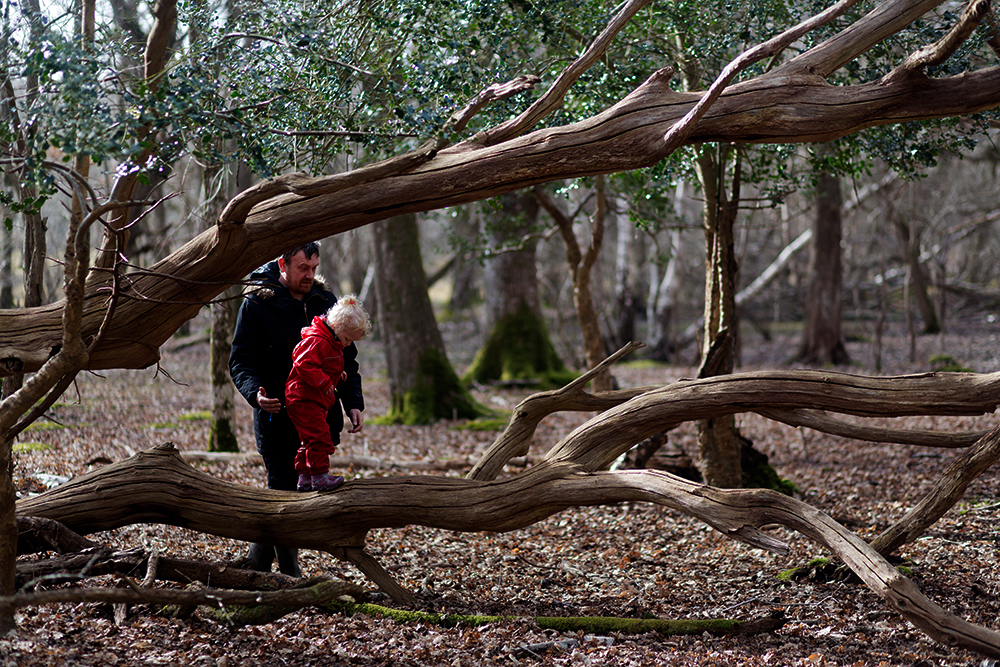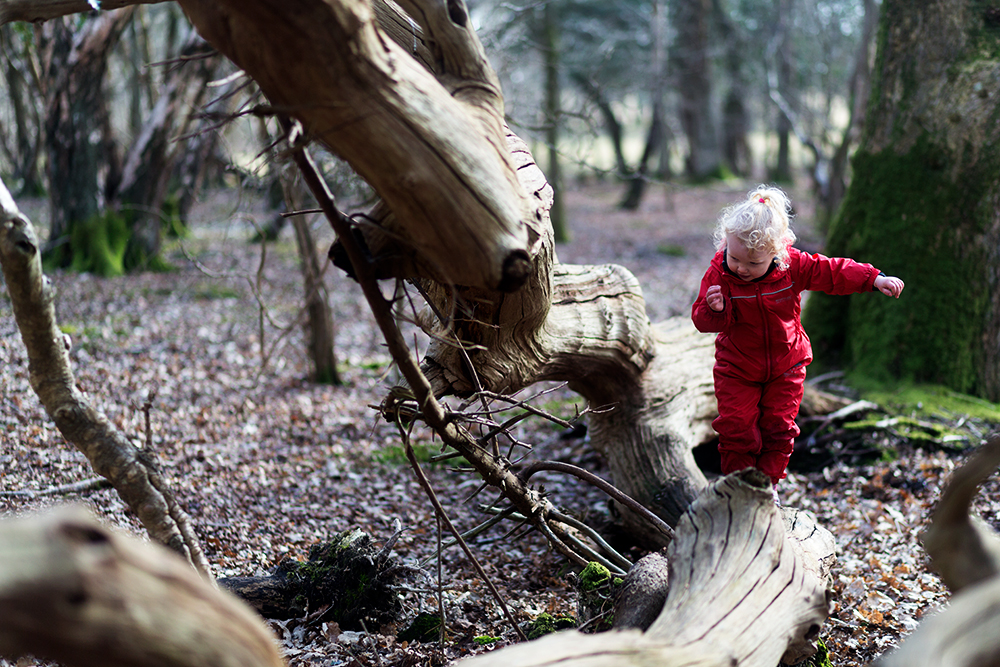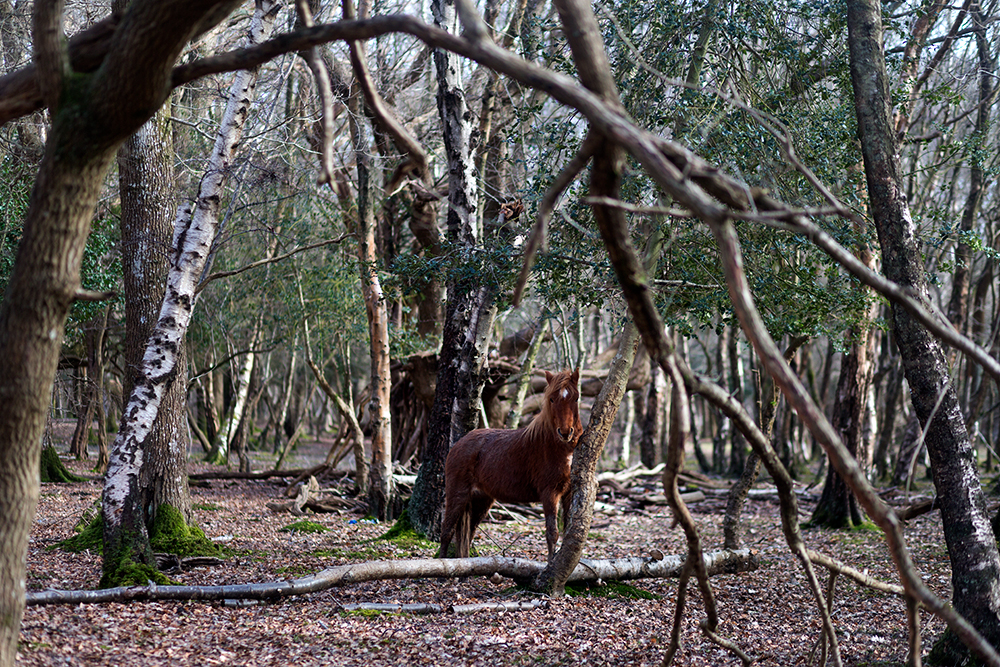 We hung out in the tent again for a little whlle, made more coffee and I went to the toilet block to wash our dishes, I had to go to the one furthest away as the one closer to us was closed, hence there being no other people where we were. Nixie changed into some new clothes and was then back out again into the ditch of her dreams! At some point Kevin had to go back into town to get some meths so we could make breakfast in the morning so me and Nixie stayed playing in the ditch and eventually some other streams.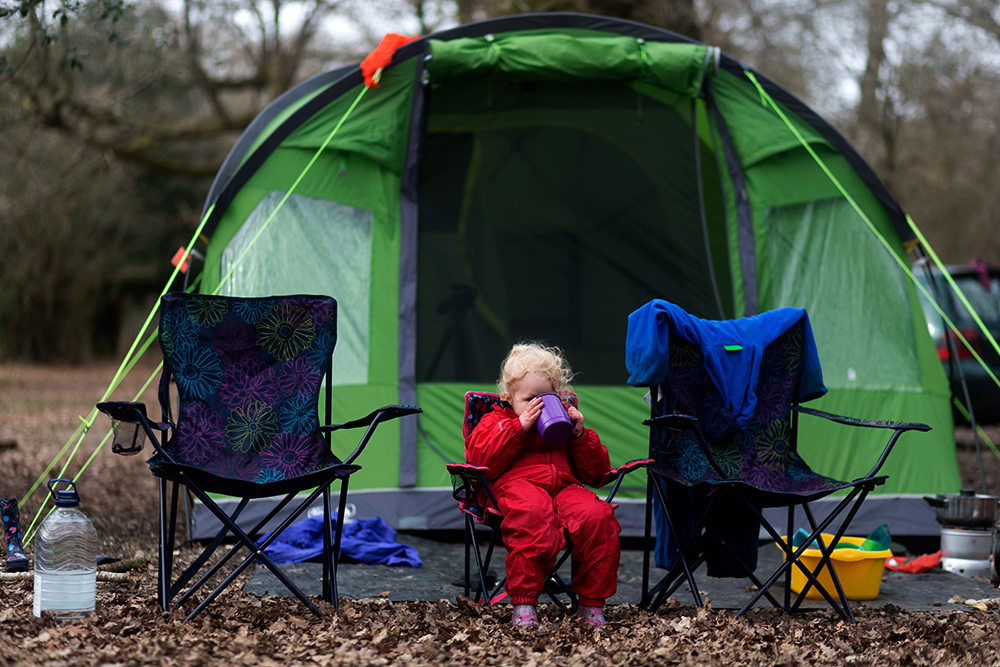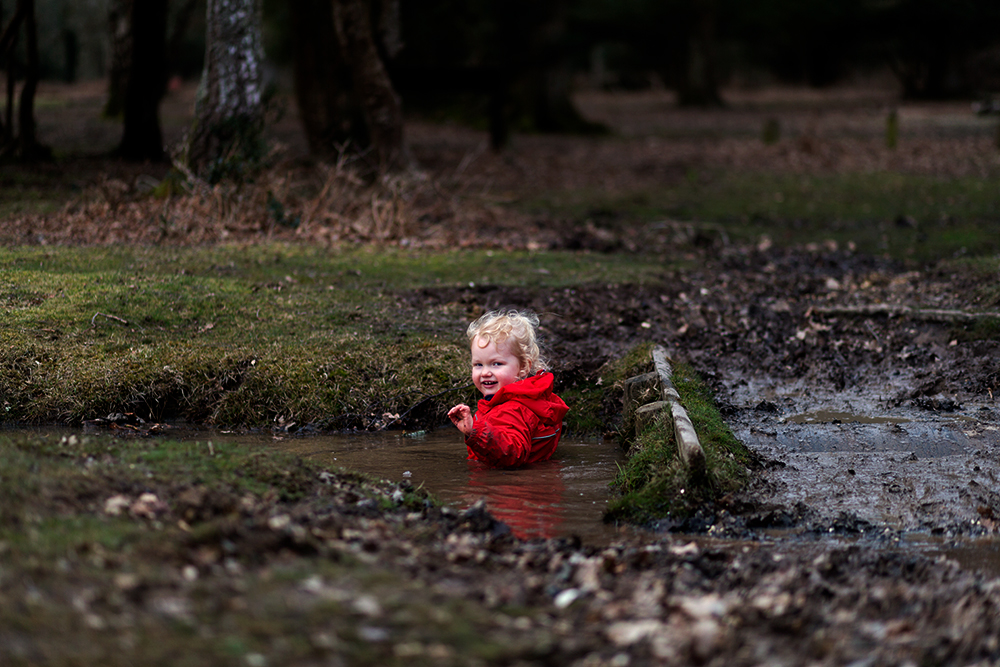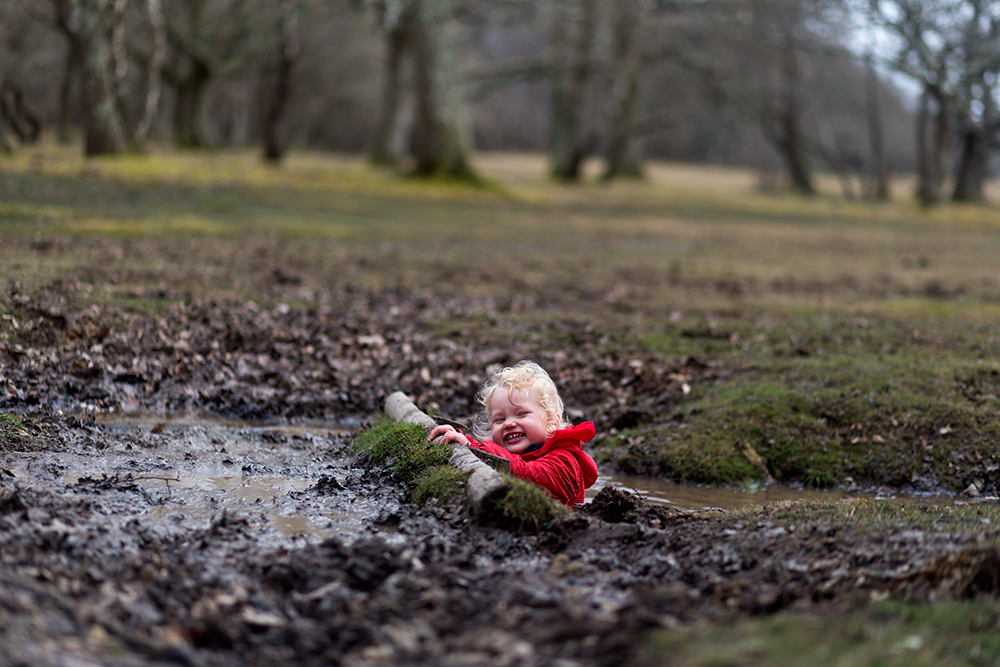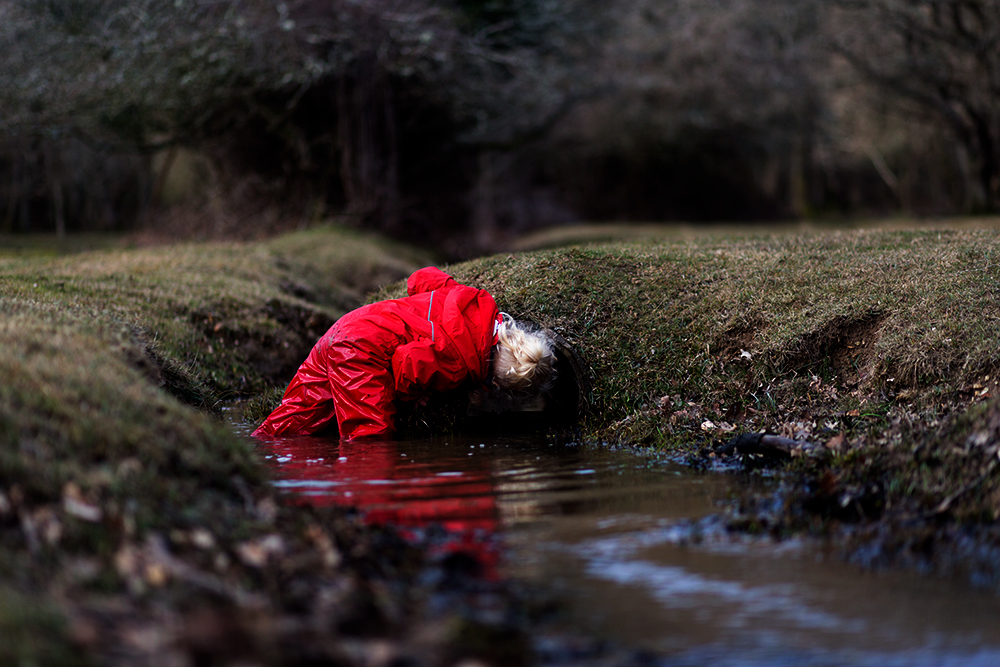 Night time was a bit of a challenge again but once she was asleep she was in such a deep sleep and we had another early night. Kevin had gone home to feed the cats and while he was away it really started to rain and it made everything feel really magical and really helped her to fall asleep. She loves the sound of the rain hitting the tent, she becomes so relaxed, you can see how soothing it is for her and just as it did last summer, the rains made the horses giddy and really vocal, we couldn't see them but you could hear their excitement and hear them galloping past the tent, you could even feel them when they rushed past. At times they sounded no more than half a metre away from our heads, it was such an incredible sound & feeling!
The next morning was wet and misty, our surroundings had an almost ethereal quality to it and at one point just past the trees we saw 100's of deer pass by! It was incredible! Seeing deer has become such a regular occurrence for me and I still get such a rush when I see them! I hope that feeling never goes away!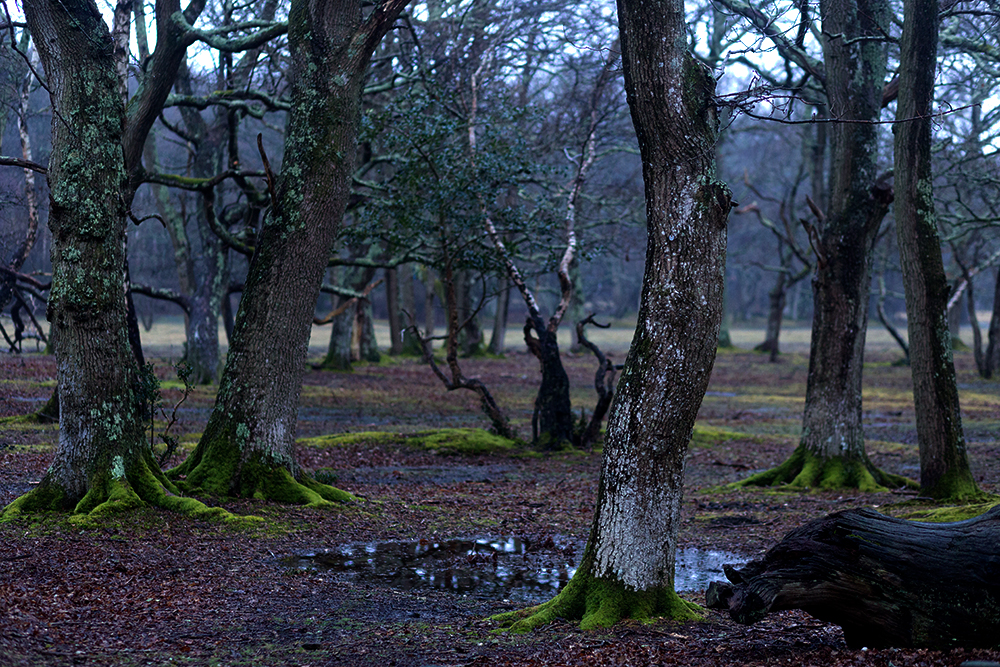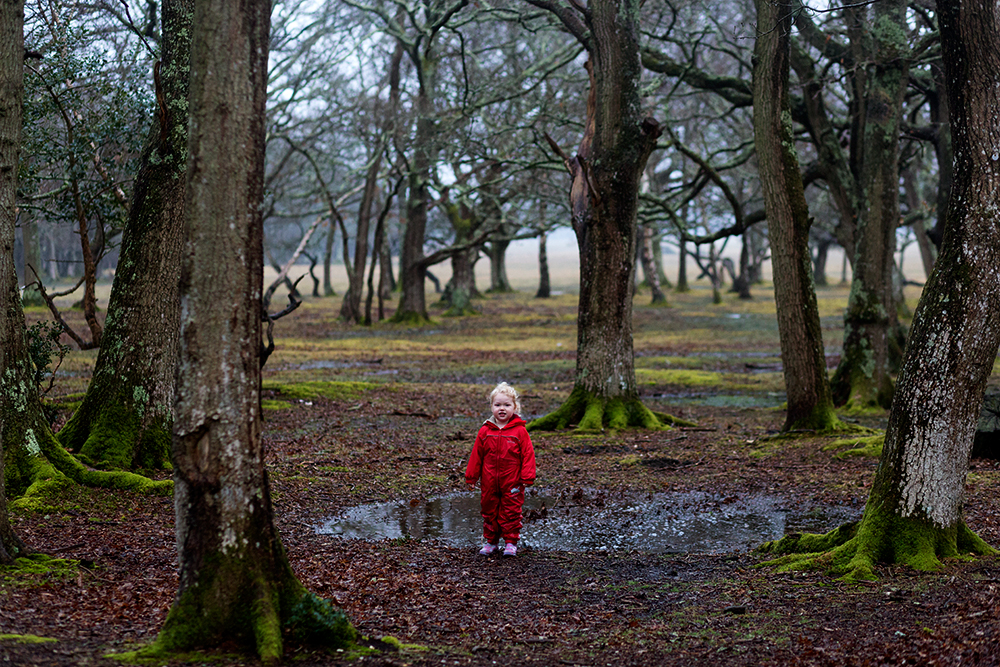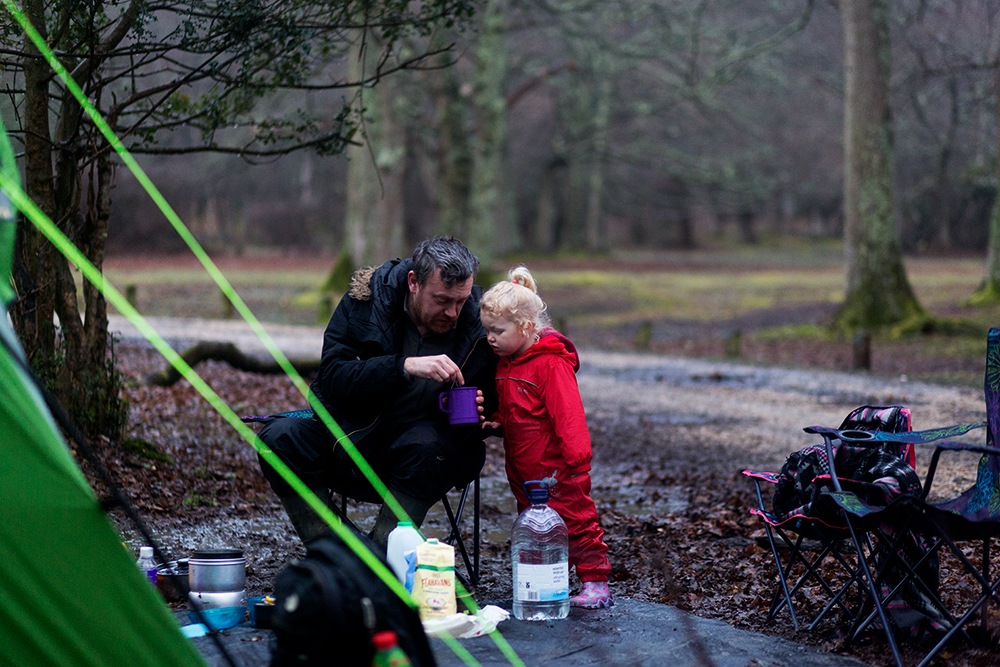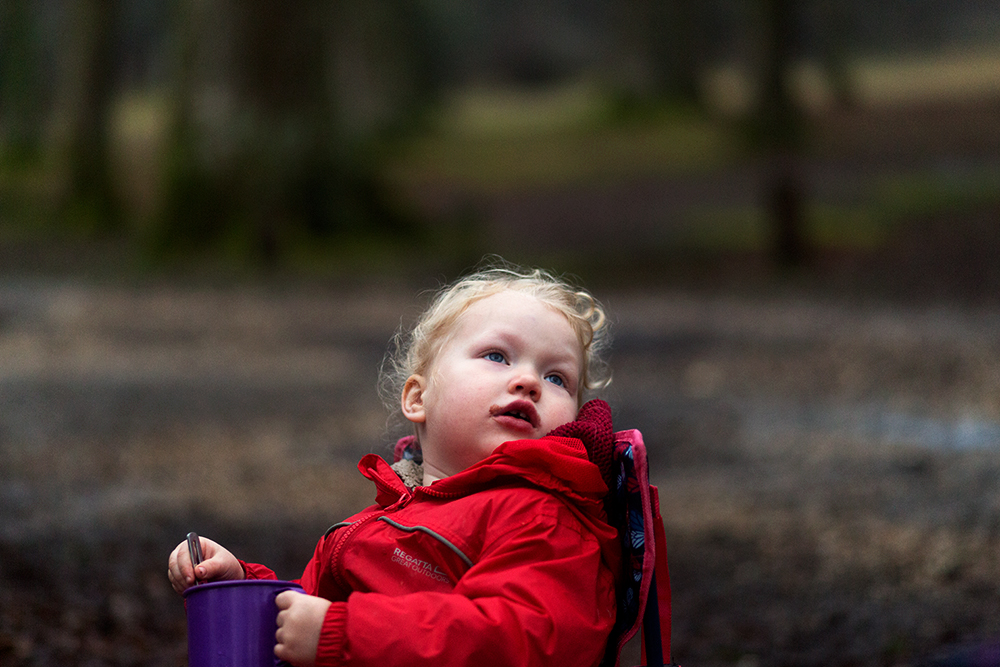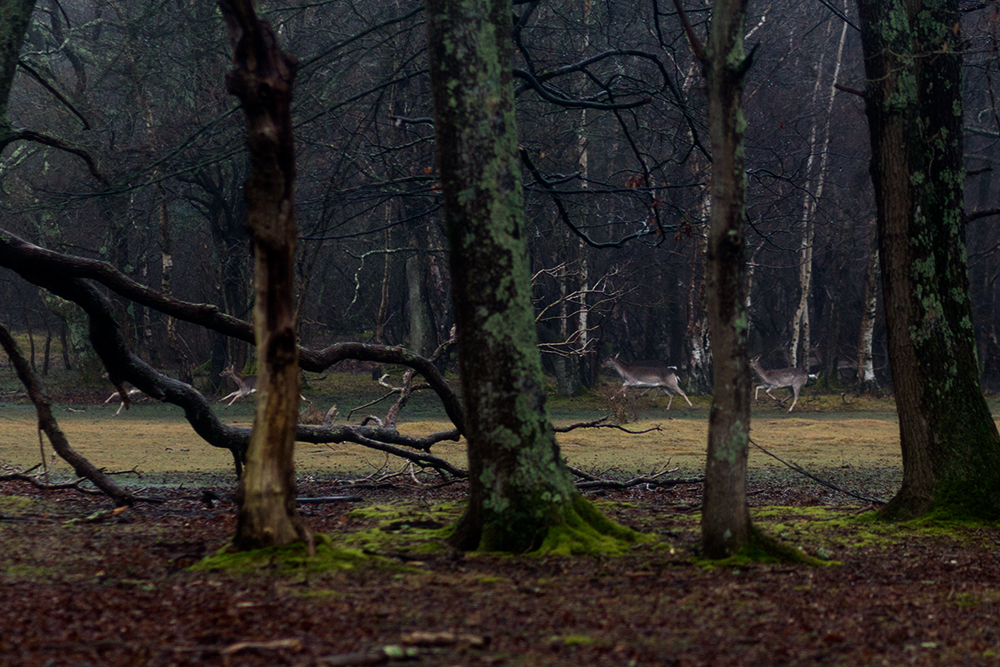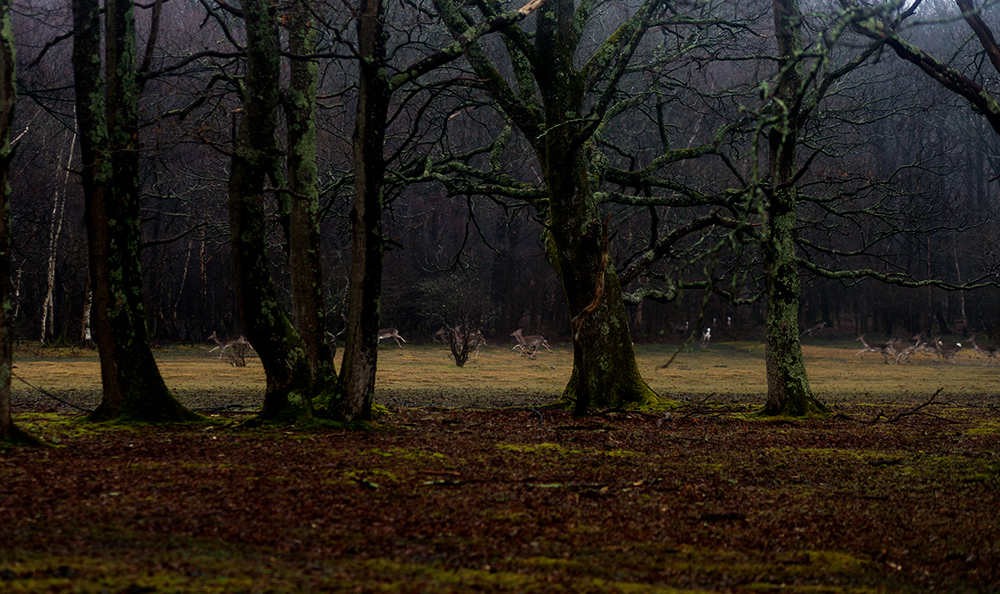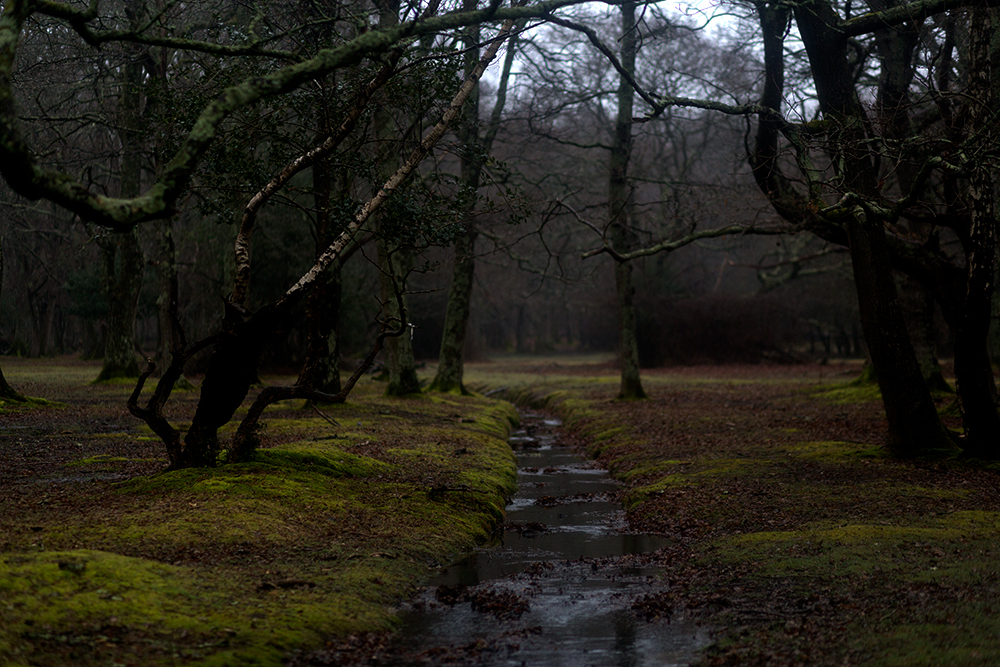 And as to be expected, we spent most of our morning in her favourite ditch and walking up and down the streams. There was a dog running around in search of the deer and Nixie was determined to catch up with him but it didn't happen but it did get us away from the water and into the woods which for me was a nice change of scenery! Earlier in the morning I had started packing up our stuff and while Nixie and I were adventuring Kevin had began to take the tent down & on our way back she saw him packing up she had such a huge meltdown, her whole world seemed shattered, she told me through the biggest tears, "I don't want to leave our new home, I want to live there!!" Oh how I just wanted to right then and there tell her, "ok let's just move into the woods!" Now that would be the perfect life to me! But her tears eventually dried up and she was happy again but knowing how much she loved being there made me feel so happy and just added to the specialness of our first camping trip of the year.