An auspicious day filled with inspiration & love
Me and Nixie really lucked out today, Kevin had to work from home due to a train strike which meant he could give us a ride wherever we wanted to go on his lunch break. No waiting on trains. No long treks. Not needing to carry Nixie in the backpack. Such a novelty!!
And for today's adventure I chose for Kevin to drop us off at this little path next to rhinefield house along ornamental drive. It's a path I've always noticed as we've driven past and one that I felt I needed to explore but the timing was never right until today.
Nixie wasn't in the happiest of places before we left, and she was definitely not in one of her best moods in the car either but as soon as we got out of the car and into the fresh air and began walking on the dirt path her mood quickly changed and she was off running in search of a puddle. It took her maybe a whole 5 seconds before she found one.
I was taking in the scenery. And in the corner of my eye I noticed another little path going away from the main path and into the woods and felt that was the way we should go. I was just going to ask Nixie what she thought but she was already heading in that direction! Sometimes I think we communicate telepathically, there's been so many times where I'm thinking something and then she goes and does it or says something about what I'm thinking, I love feeling so insync with her.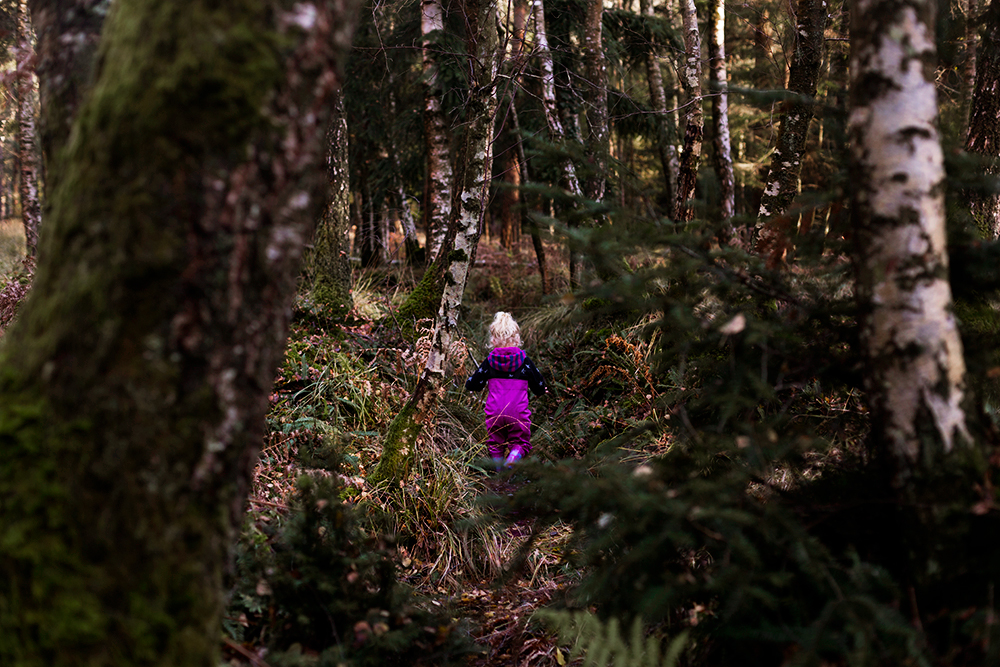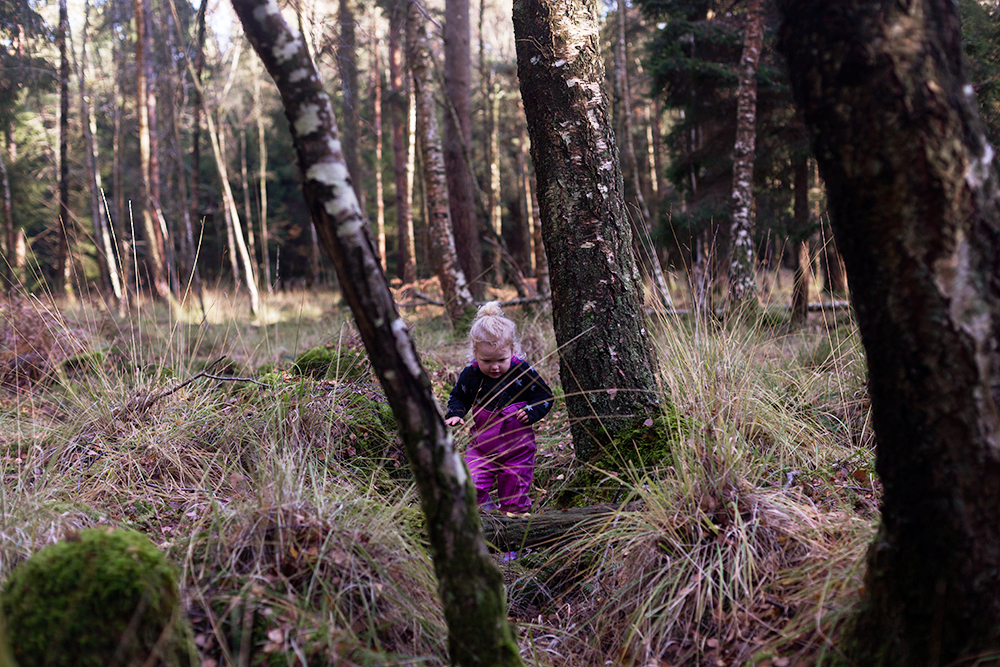 I always have this feeling of being at home, of being utterly and deeply connected to my most real self when in nature, especially untouched nature and these woods were were wild and untamed just the way I like them. Nixie was the expedition leader and she led us deeper and deeper into the forest & with each step I took, I could feel the energy of the earth pulsating beneath me, radiating it's power into my whole being awakening those parts of me that I always seem to need reminding of. Reminding me of who I truly am. Reminding me of that part of me that feels free, vibrant, and that part of me who is free of insecurities and self-doubt. It's that part of me that lives in a state of infinite possibility where hopes and dreams turn into reality and where my mind heart soul and spirit all flow in the purest streams of consciousness where all there is, is love. Whenever I forget these things nature has its way of whispering it's lessons into my soul.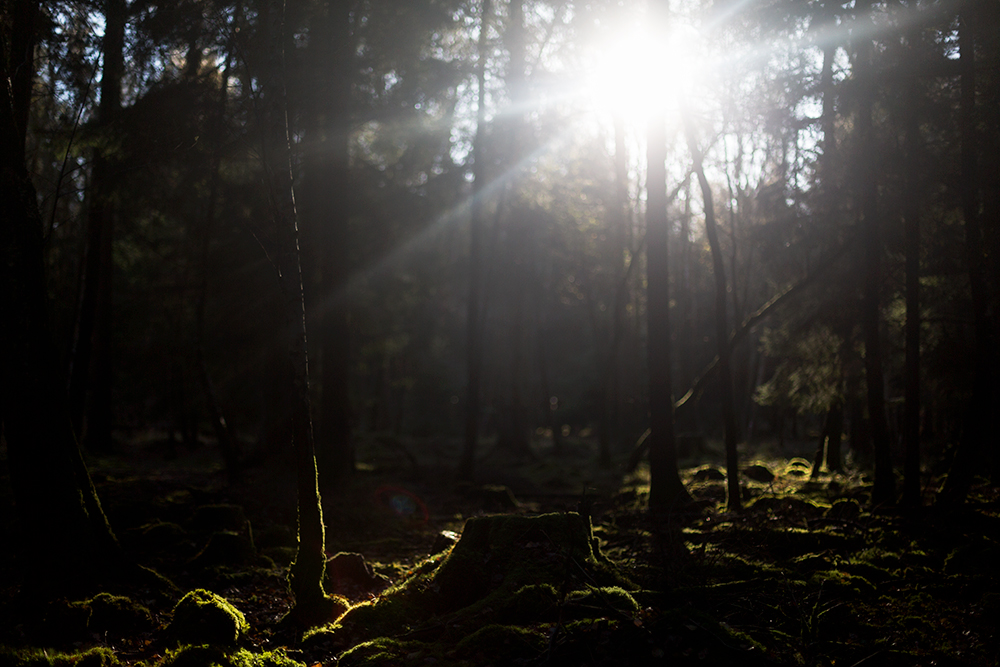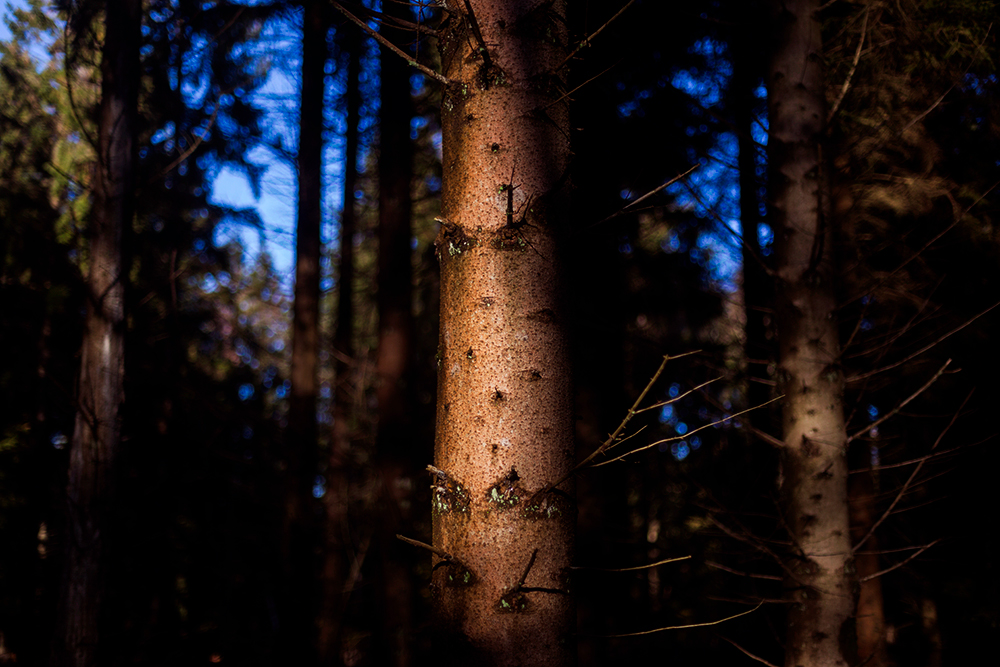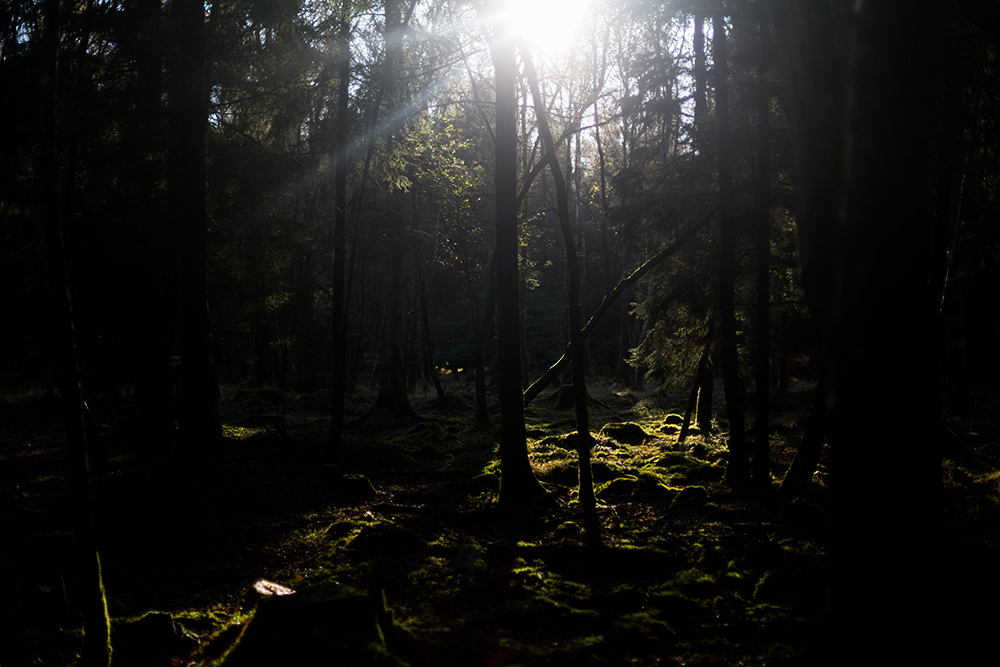 Nixie led us across small streams, over and under fallen trees and through the dying ferns until we both heard something that made us stop in our tracks. Not too far ahead of us was such a gorgeous sight; 5 deer including two stags, who all stopped and looked directly into our eyes without any sense of fear for a few moments before just slowly continuing on their way. To say Nixie was excited would be an understatement but she was able to stay quiet and excitedly say "deer!deer!" in her quiet voice at the same time putting her finger to her mouth and saying "shhhh!" and continuing to walk in their direction, she was so determined to catch up with them but we never did.
In Celtic and native American traditions I've read that when a Deer enters your world, a new innocence and freshness is about to be awakened.(1)That they act as a reminder of the power of love and compassion and will remind you to be gentle with yourself and others. The grace and gentleness of the deer echo the qualities brought forth when living from the heart.(2)
I like thinking of our encounters with these beautiful creatures as carrying a deeper meaning. Whenever I'm able to experience my everyday in a deeper way, I feel energized, inspired and fulfilled. They are moments of synchronicity. Life feels vibrant, I feel new life enter my being and am once again reminded of how we really are all connected in the web of life.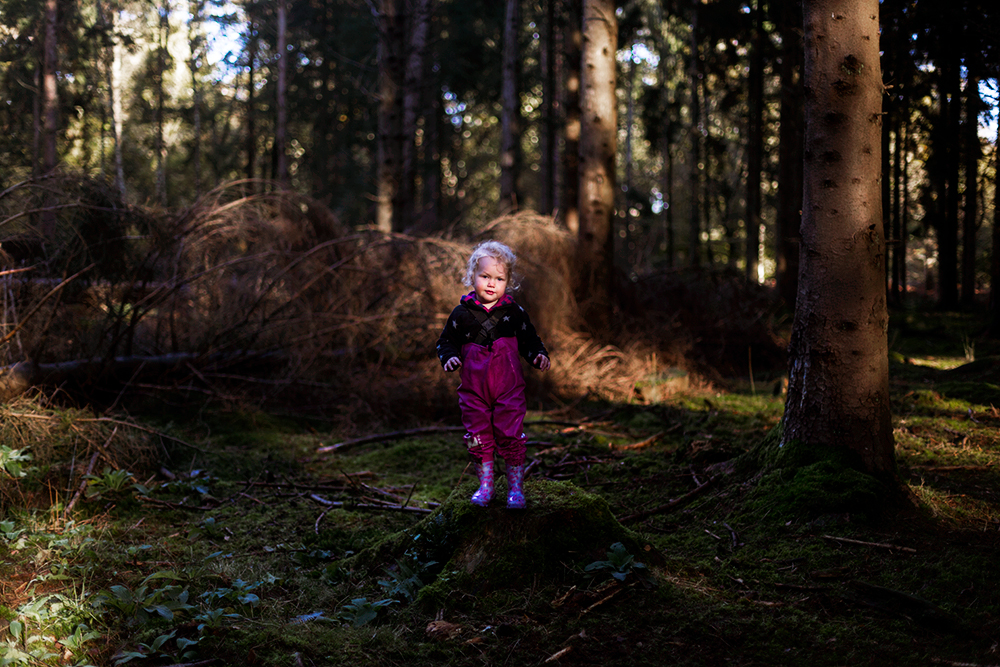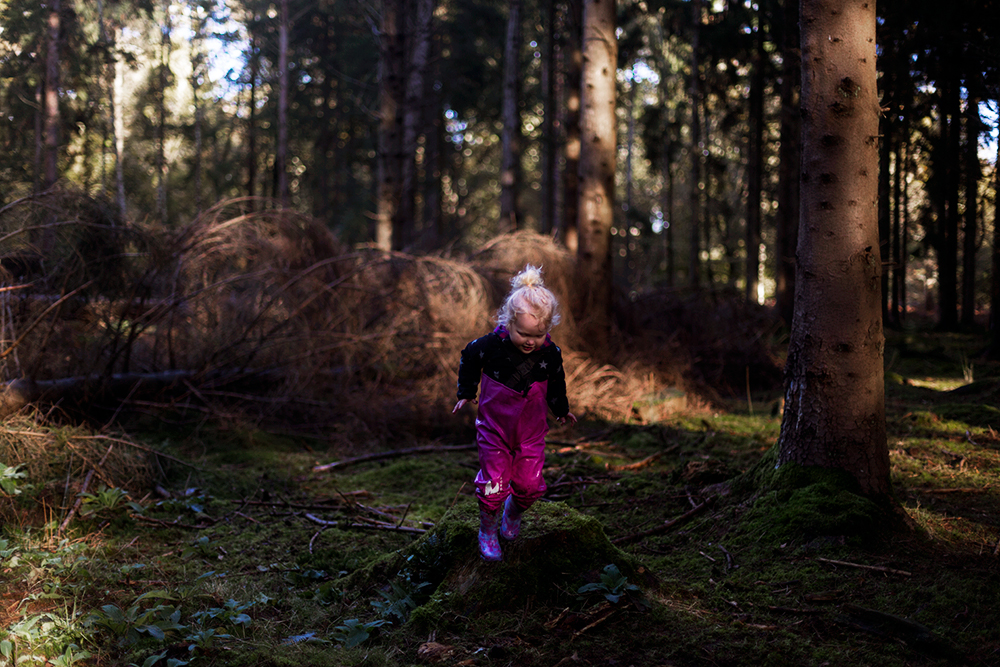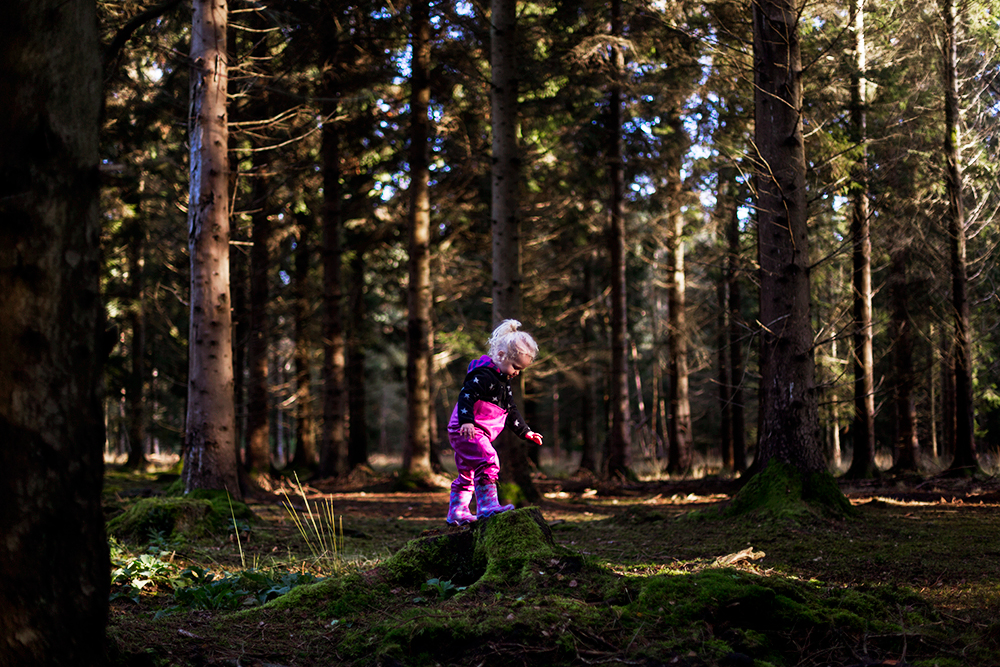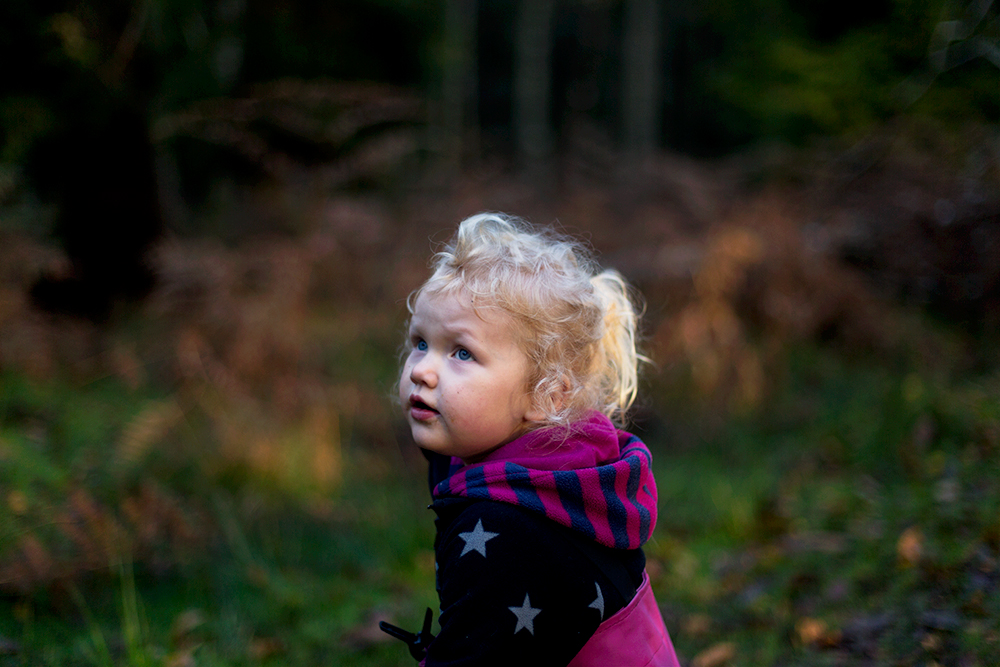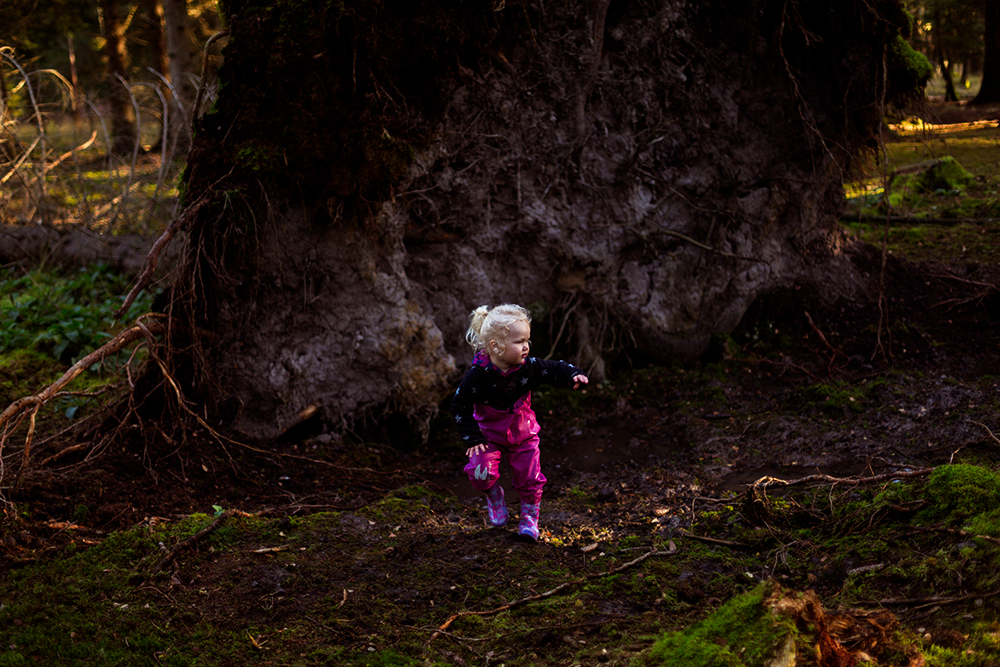 Eventually we found ourselves on one of the bigger paths and I had wanted to go towards blackwater but Nixie had other plans & wanted to go in the complete opposite direction and since she was the expedition leader and in charge I had no choice but to follow her. As usual she was on a search for puddles and the path she led us on was filled with some of the muddiest ones I've seen. We spent ages running up and down through the puddles even at times twirling around in circles (lately she's really gotten into spinning) and every so often I'd have to help her get unstuck from the mud.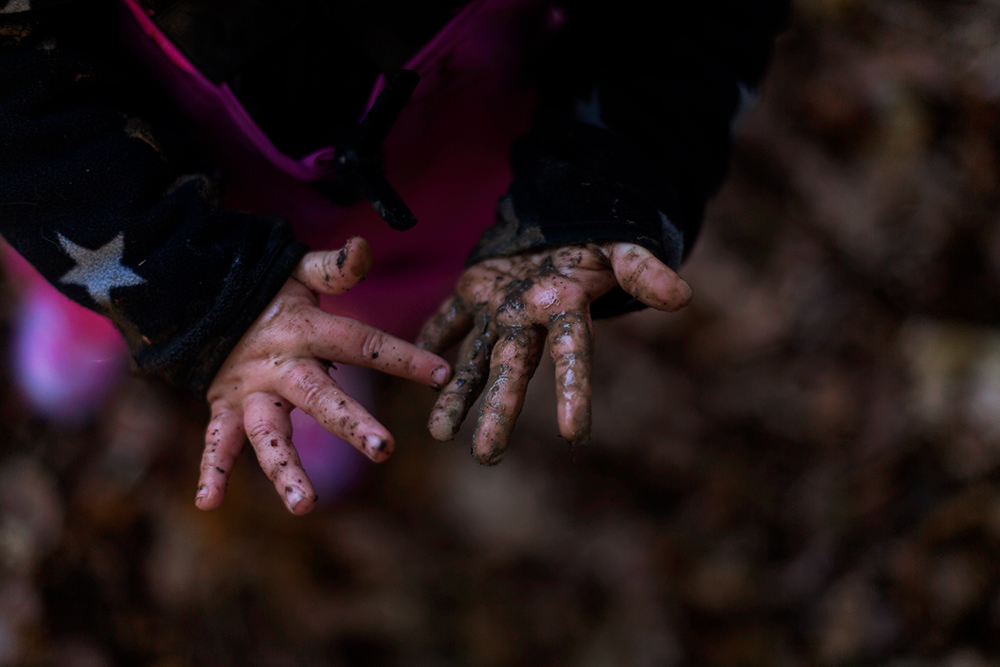 I noticed another beautiful area that was surrounded by Oaks and chestnut trees where the sun was shining through the leaves in the most beautiful way and had to head into that direction. Luckily Nixie was drawn to it as well because she immediately stopped playing in the puddles to join me. Nixie stopped immediately in front of a great big oak tree and froze and put her finger once again to her mouth and said in a very hushed tone, "shhh...deer" she was intently listening to the sounds of the forest convinced she heard deer close by and pointed in the direction of the sound she heard. She made me squat down next to her and she placed her arm around me and squished her cheek against mine and told me to be quiet. I couldn't see any deer but I do not doubt in the slightest that they were close by. I have a feeling Nixie is able to sense these things better than me.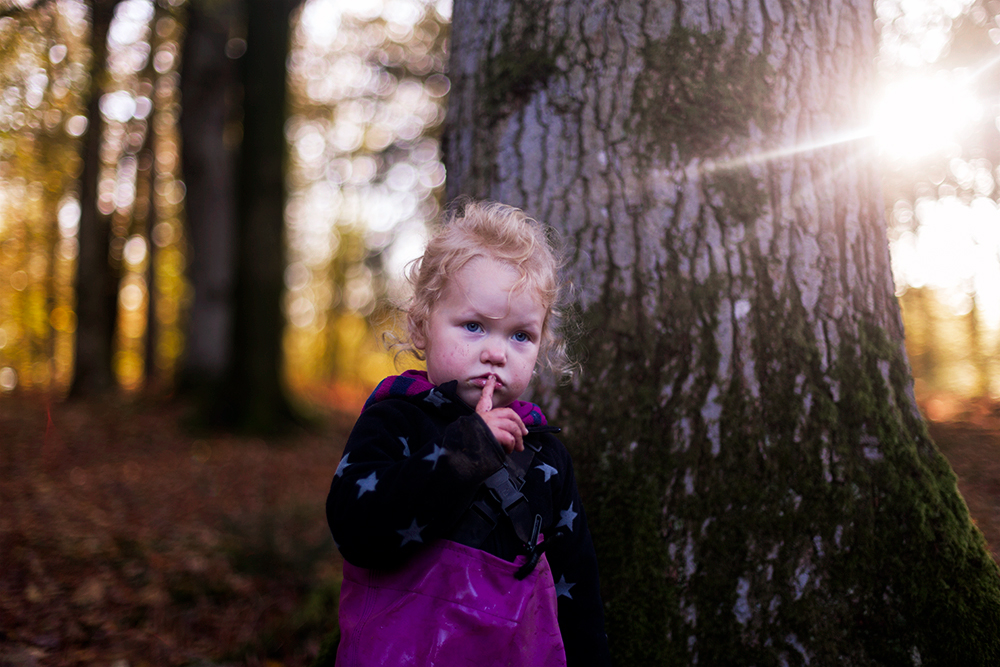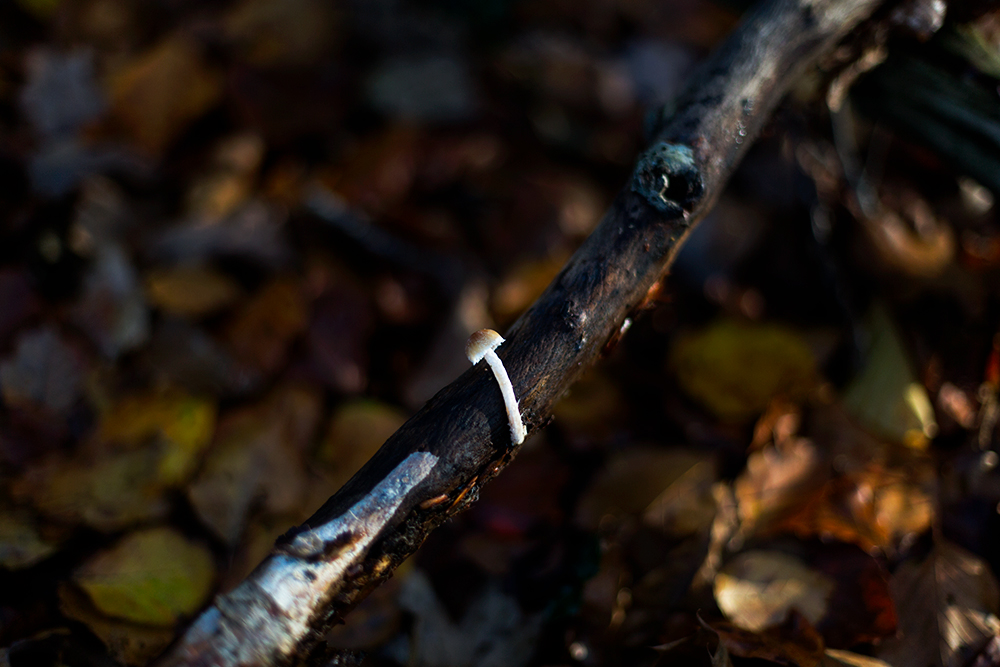 As suddenly as she had froze she burst into action and was ready to move on. She discovered a very big fallen branch which made the most perfect place to sit and she requested a snack and something to drink. Her sweet little face was beginning to look tired so It was really nice to have a bit of time to just sit together, relax and admire our surroundings.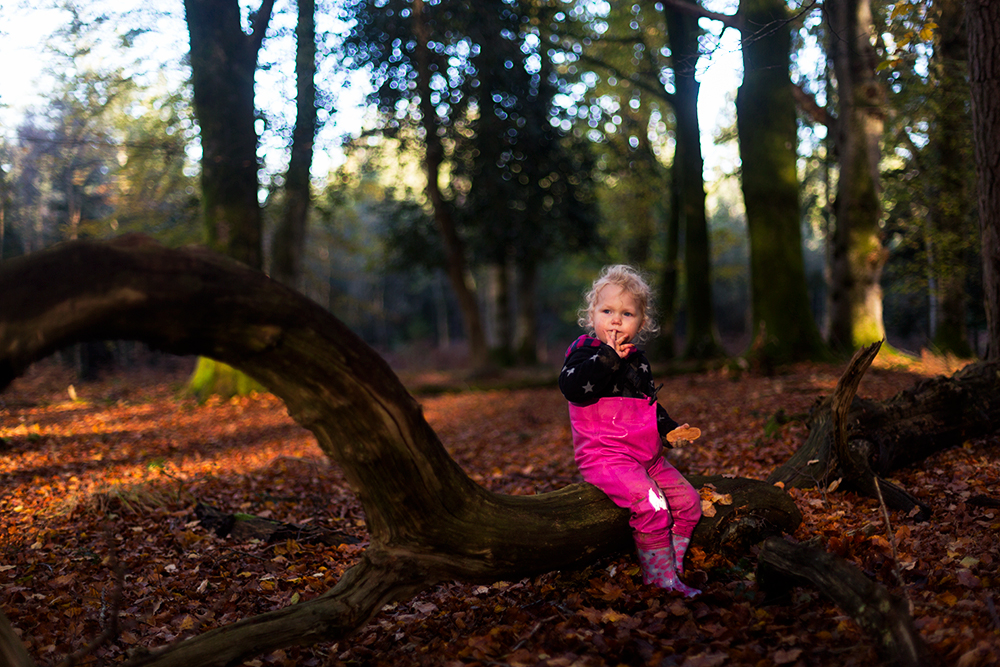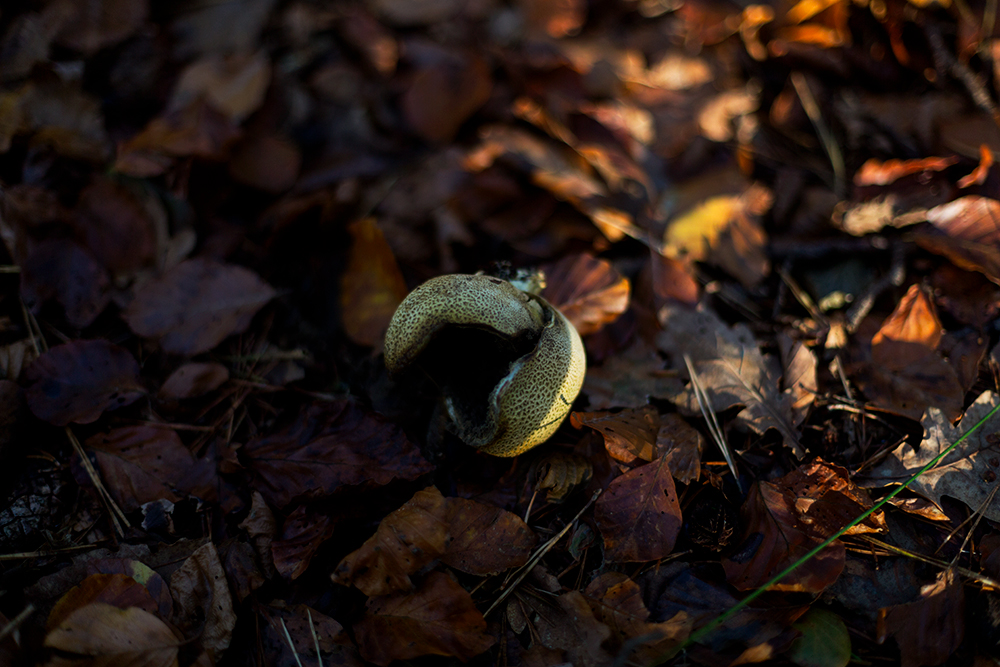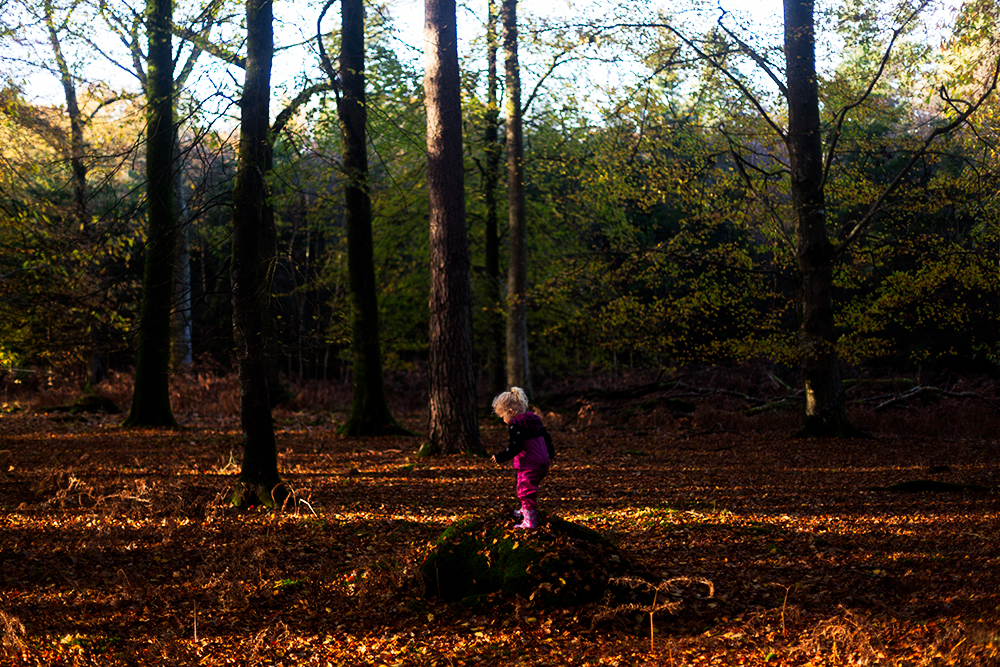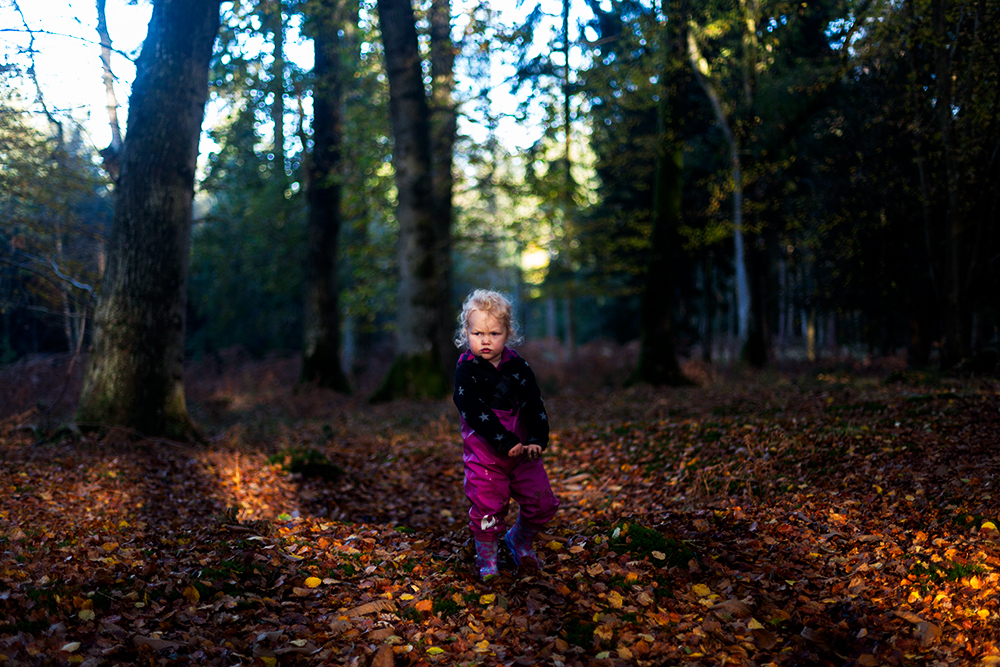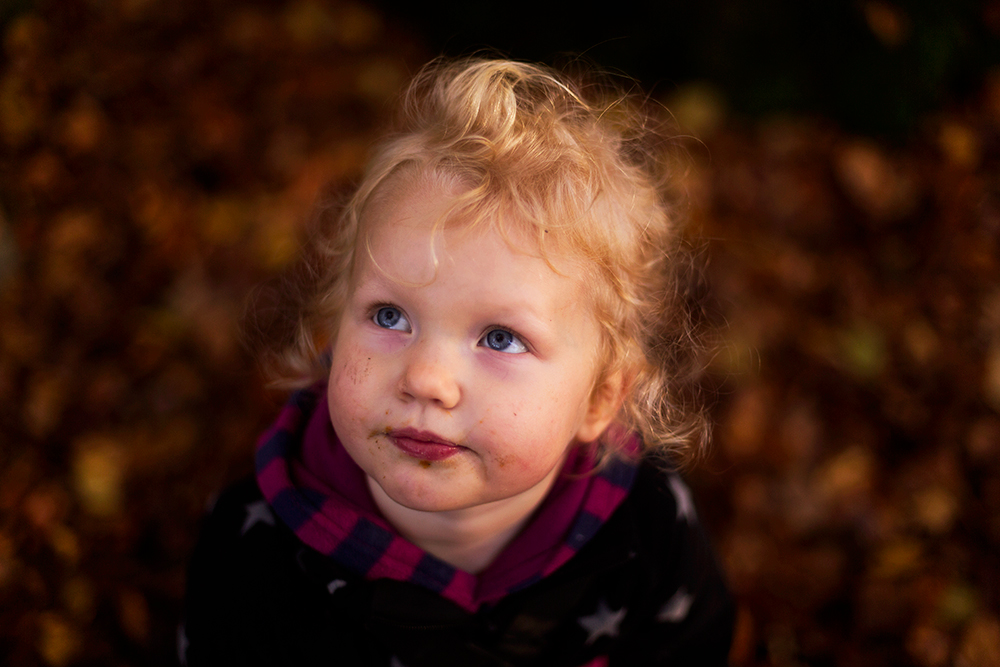 It was getting later and I wanted to head back towards the road so that we'd be there in time for when Kevin returned to come get us. And I don't know how she manages it but always right before were almost finished with our adventure she manages to get soaked. She had gotten herself stuck again and needed my assistance, her arms were soaked but refused to let me change her top.
And then it happened, so randomly too, the moment I've been waiting for, we were amongst a gorgeous group of trees with the most dazzling light shining through and she looked up at me with her blue eyes and said, "I wuv you mummy!" and just gave me the biggest hug. I can't describe the feeling I had, it was as though my whole being became infused with the most beautiful stream of consciousness and in that moment I knew that all the challenges I have ever experienced in my life were all worth it because they all culminated to bring me into this exact moment. To hear her say I love you and to feel her energy saying it has to be one of the best feelings I've ever had.
The sun was getting lower and lower into the sky and it was really becoming time to head somewhere that Kevin could pick us up from. Nixie was pretty tired and wanted me to carry her so I put her on my shoulders and off we went. After another mini adventure through the woods (I wasn't in the mood to follow the path) we actually arrived without me even trying to the exact same spot we started!
I had decided I wanted to head over to Puttles Bridge and after sending Kevin a quick message telling him where to pick us up we just walked along the side of of the road along ornamental drive. It is easily my favorite road in the New Forest. As we passed rhinefield house, in the grounds, a bit away from us, our eyes caught a glimpse of the piggies (that are let out in the forest for pannage)! I couldn't believe we got to see them again! Nixie was over the moon with excitement and just wanted them to come closer. But I was really beginning to feel the weight of her on my shoulders and didn't have the energy to wait around to see if they'd come our way or to backtrack and get closer to them so said to her, "maybe when daddy comes he can drive us in the car to try to see them," and she was sort of OK with this suggestion as we continued ahead but there was still a few tears and her crying that she missed them and just wanted to hold them.
We couldn't have walked for more than 5 minutes until we were graced with yet another sight to behold, in the distance in the woods to our left were three white deer one being a stag with beautiful big antlers! I had never seen a white deer before and they really look like a mythical creature in which legends are made of. I just stood there in awe utterly mesmerized by their presence.
Now according to the Native Americans, they believed that the occurrence of a white deer was a huge sign of prophecy – a sign from the great spirit that a major shift in their world was to come. It is also said that the white deer is a message that you are on a path of growth and expansion that will lead you in a direction beyond your wildest dreams. The message of the white deer is one of "get ready."(3) I can completely get behind that, I love the thought that a big shift is coming my way!
Once they became out of sight we continued on our way to puttles bridge, but for some reason I had thought it was much closer than it was, but eventually we made it there and I was just about to send Kevin a message saying we arrived when I saw him pull up! Such perfect timing!
We hopped into the car and off we went to see if we could see the piggies not really believing we would but to my absolute amazement after no longer than 10 seconds of driving there they all were along the side of the road running around and squealing with delight! We pulled over and got out of the car, Kevin put Nixie on his shoulders, I grabbed my camera only to discover I had run out of battery but managed to squeeze a bit of life out of them to capture some photos. They are such a delight to watch, seeing them roam freely in the forest is such a special thing to see and it was clear that Nixie agreed because aside from her constant giggles all I could hear from her were the sounds, "ooohhh, awwww!"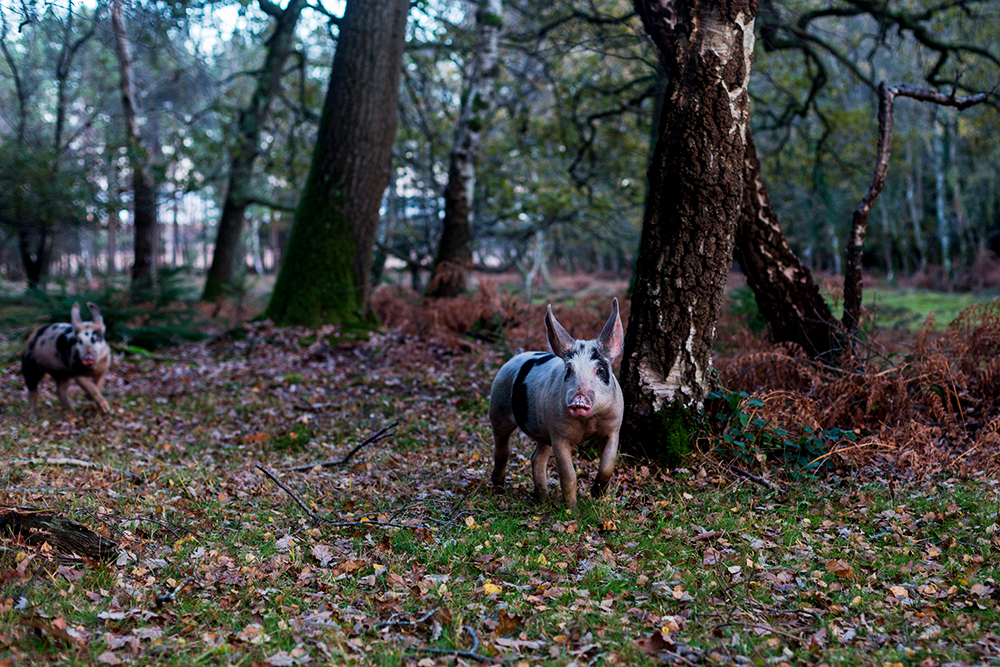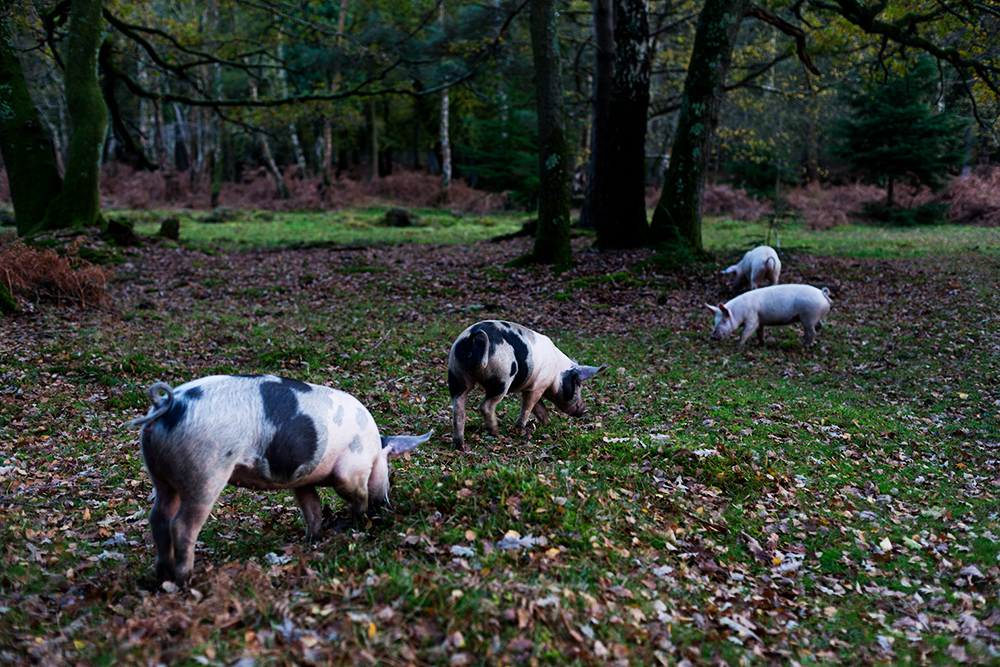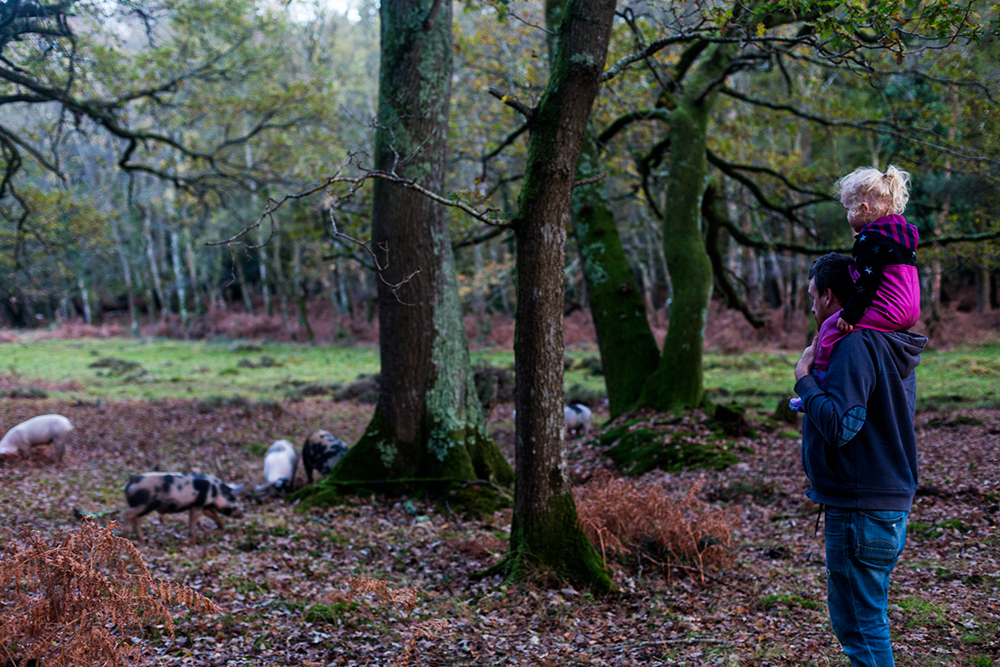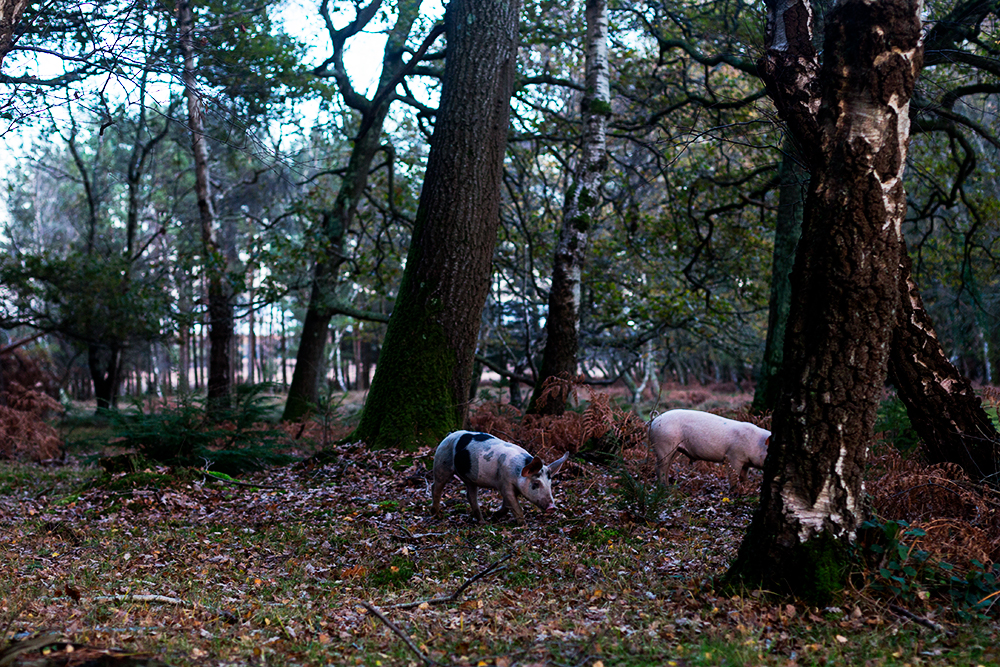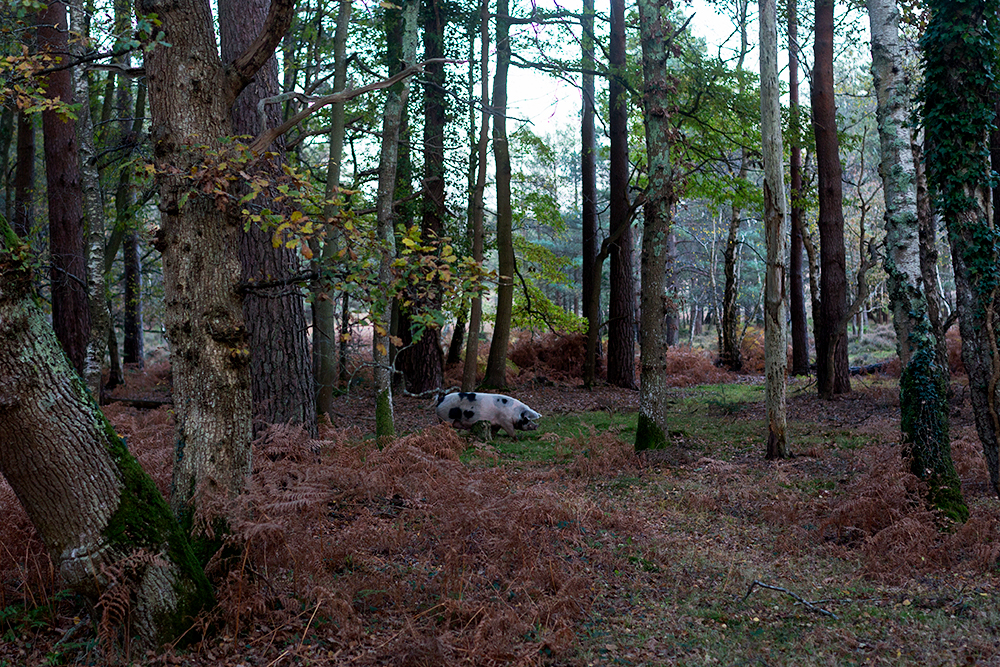 The sun had set beyond the horizon and it became time to head back home. Today was one of those days that I think I'll remember forever.
http://www.shamanicjourney.com/deer-power-animal-symbol-of-gentleness-unconditional-love-and-kindness