In the past few weeks we have had some incredible moments while out adventuring in the forest. There's been a definite shift in energies and now it's the woods calling us.
Our return to the woods after a month of being so drawn to the sea happened as a family in Bolderwood. And straight away I noticed something so different about the way Nixie was being, it was subtle and it's hard for me to find the right words to describe the change I noticed but it made the whole experience of being with her in the forests feel completely new as though a whole new dimension to our exploration has taken place.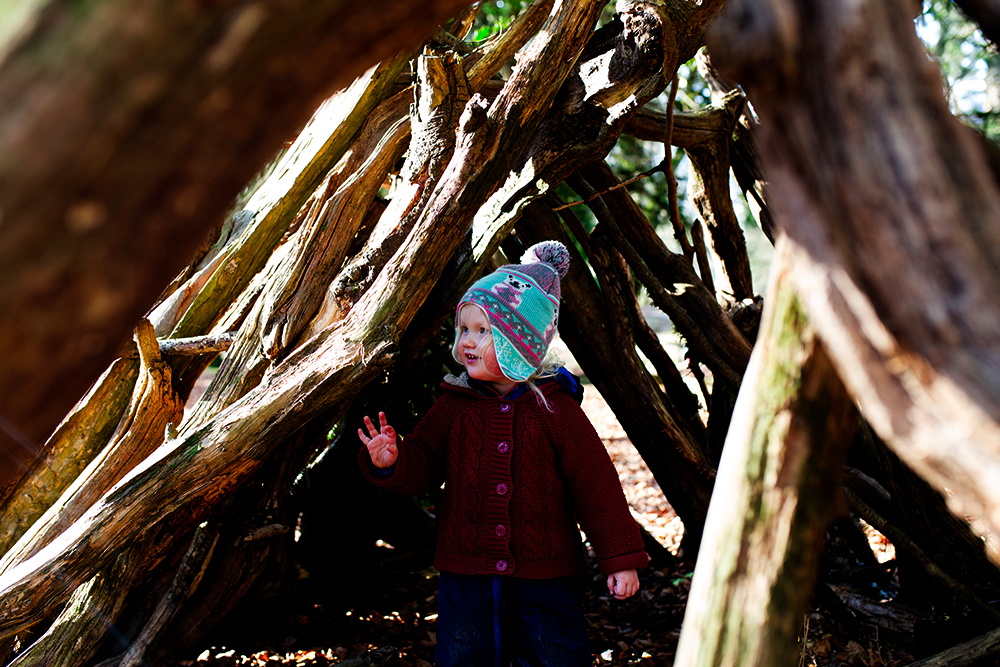 For the first time it really felt like we were actually able to go on a proper walk in the woods where she happily went in the direction we wanted to go in but still having the freedom to explore purely where she wanted to go. We had such a beautiful afternoon taking turns being expedition leader and exploring different parts of the forest. She understood and enjoyed the fact we were taking turns, we were all so in sync with each other.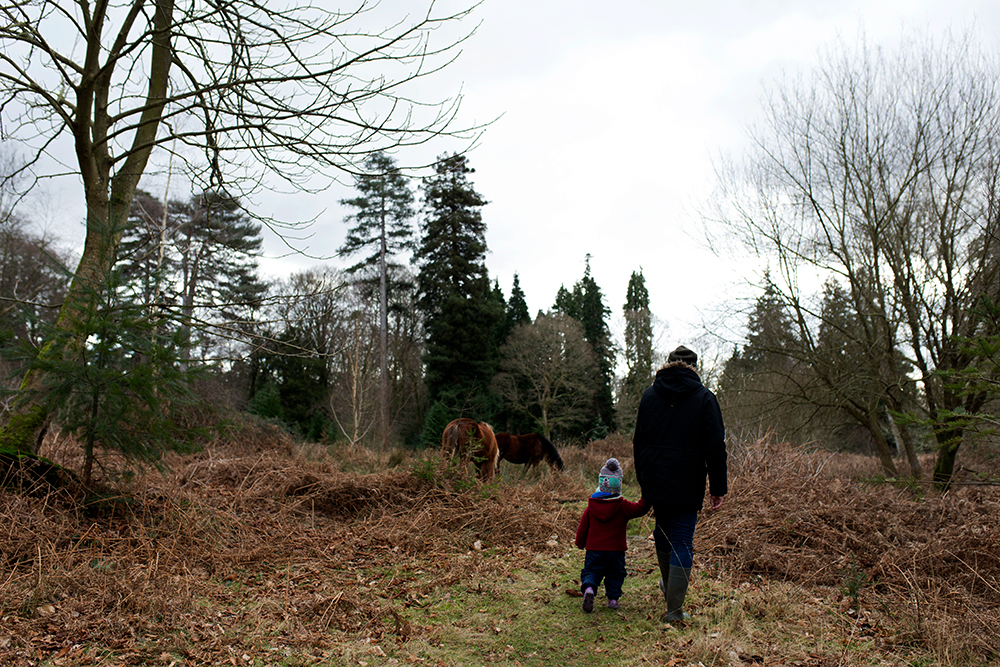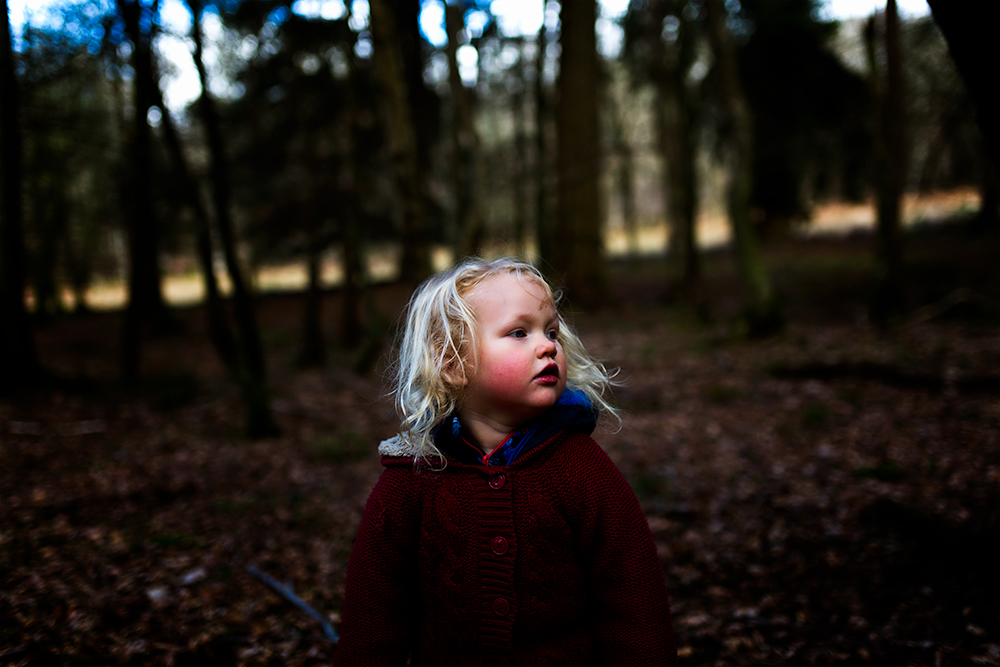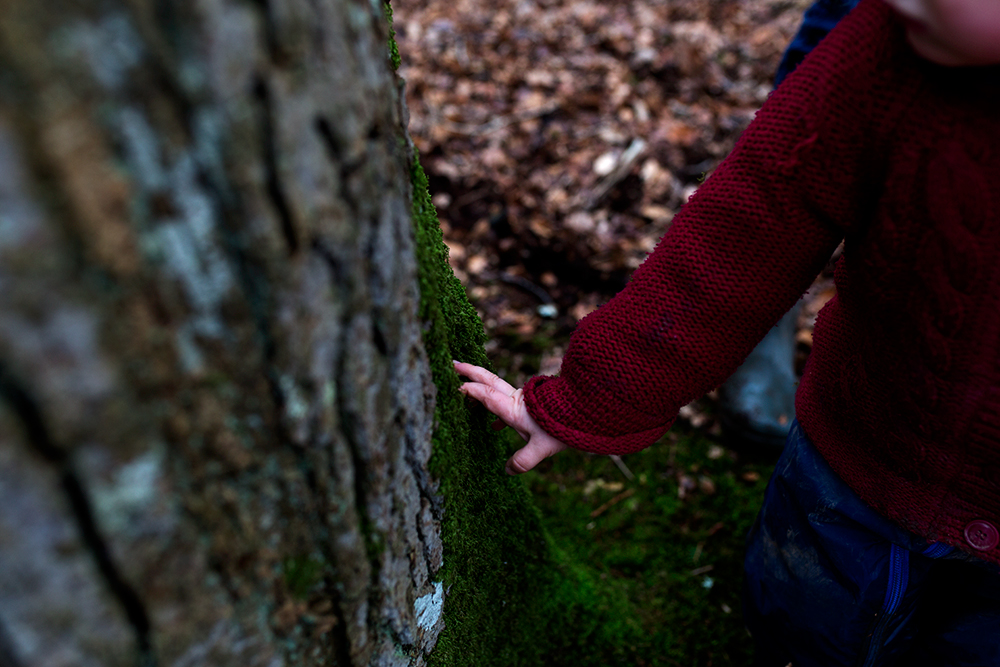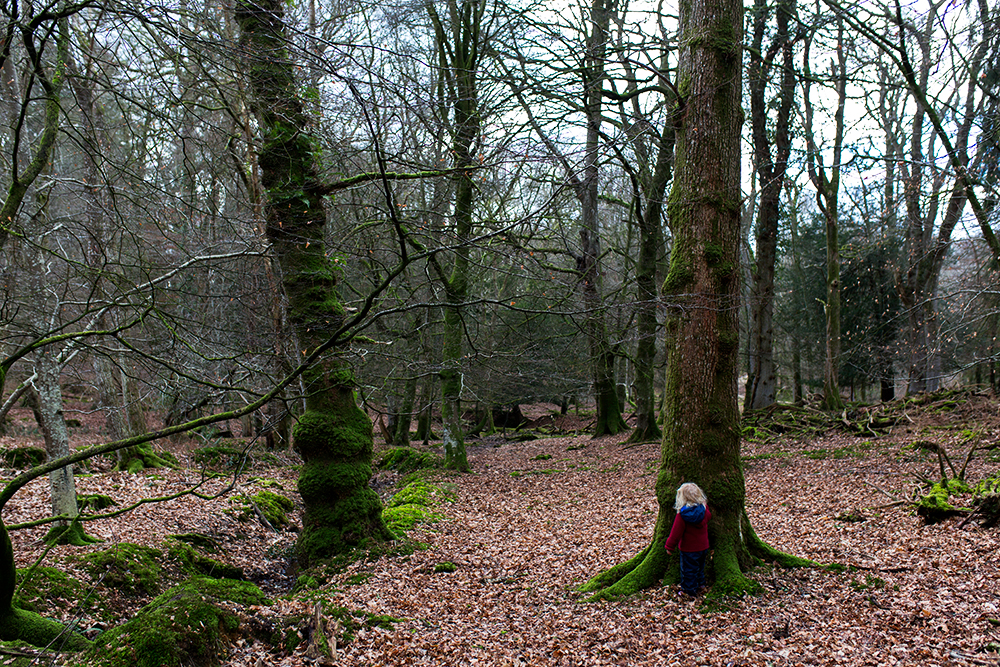 And on this outing we were blessed with being surrounded by so many horses, they seemed to be everywhere and what really amazed me and made me so proud was that Nixie no longer felt the need to run up to them, she was intrigued & curious but understood that she needed to keep her distance from them, this in itself is such a big shift because in the past it would have caused such big upset if she wasn't able to cuddle them.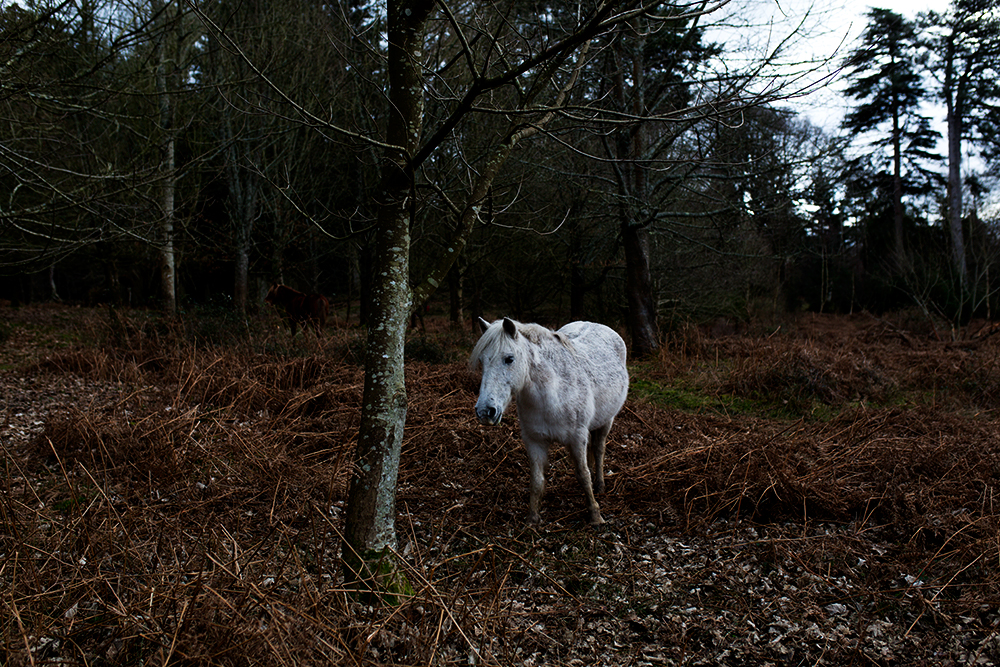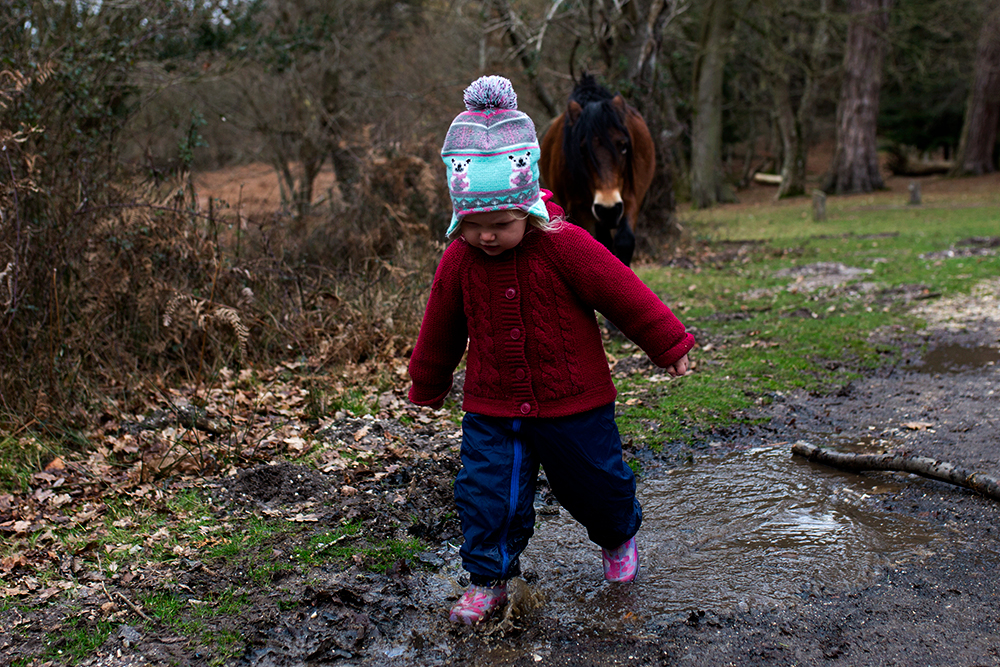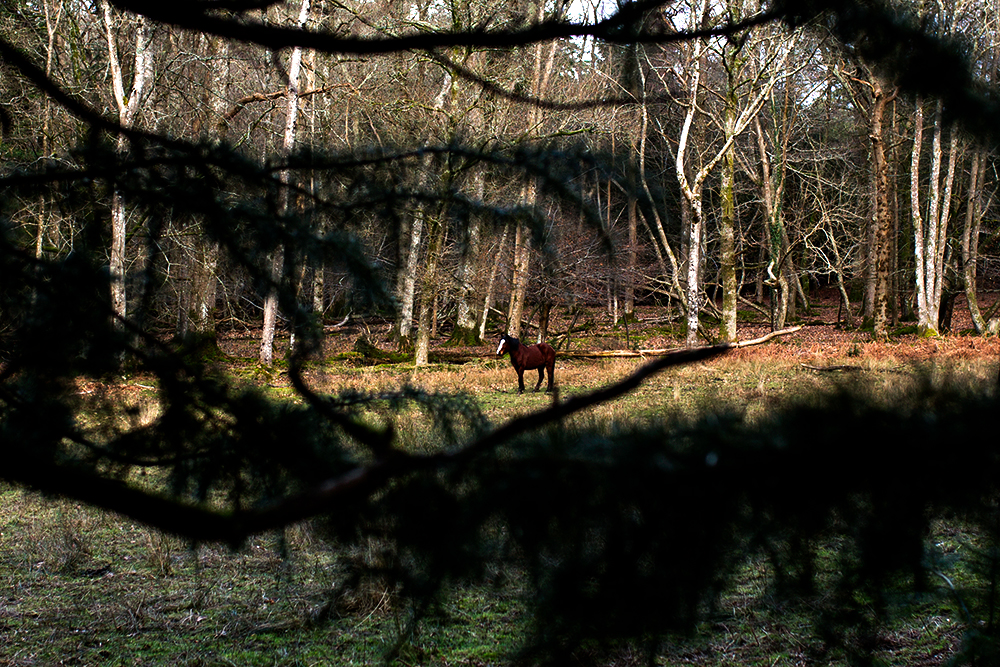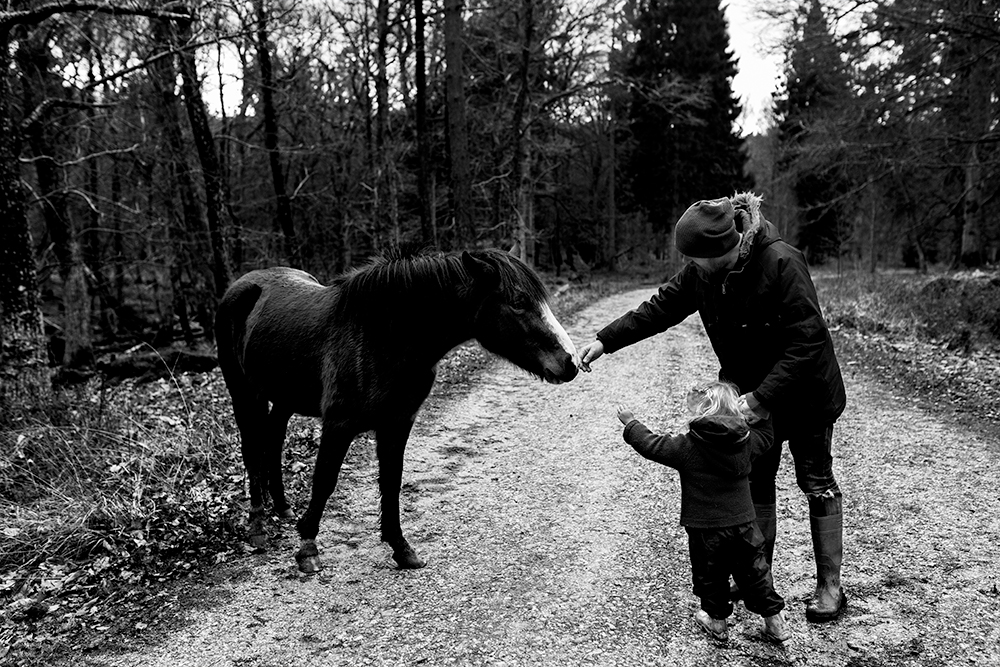 After this day I was really looking forward to having another woodland adventure just me and her & after a couple more outings with friends the opportunity for just the two of us to spend the day in the woods arrived. I was a bit annoyed because I had woken up with my period and felt tired and exhausted and dreaded the thought of having to carry her in the backpack (because exploring in the woods is definitely not something you can do with a buggy) but I had made a promise to Nixie the previous day that we were going to take the train to the woods and stop by Costa for a very special treat of hot chocolate on the way and I was determined not to break my promise.
So after lunch we headed out. I had an idea that I wanted to try with her & once we had our hot chocolates and we were on the train I decided she didn't need to be in the backpack anymore. This is a freedom that I knew she would love and I felt she was ready for it. For the past month or so she's been so great with holding my hand and not running off when walking near busy roads etc that I wanted to see if we could take it a bit further.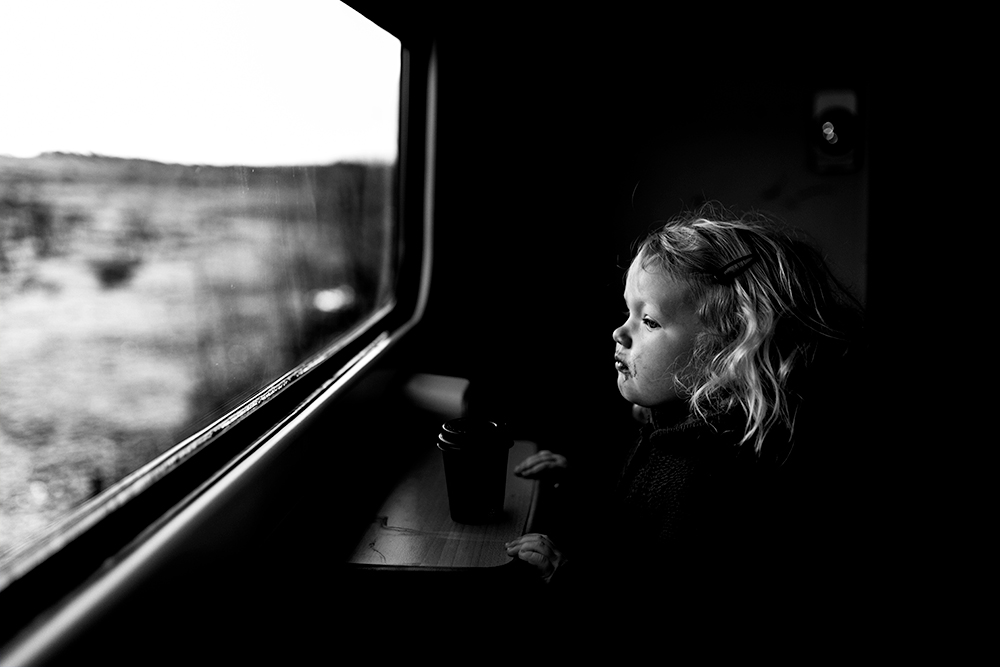 Before we got off the train in brockenhurst I asked her, "so what do we need to do if we're walking alongside a busy road?" Immediately and very proudly she responded with, "hold hands!" I told her that if she didn't want to hold hands that I would immediately put her into the backpack, that there would be no negotiating.
We exited the station via the back parking lot and began our walk to Roydon Woods. Once we reached church lane, Nixie was convinced that it was just a path instead of a road without a sidewalk and that she didn't need to hold my hand. In the most serious of tones and the most stern expression I could muster I gave her three options: 1. Hold my hand 2. Be carried in the backpack or 3. Go back home.She answered, "I want to walk and hold hands."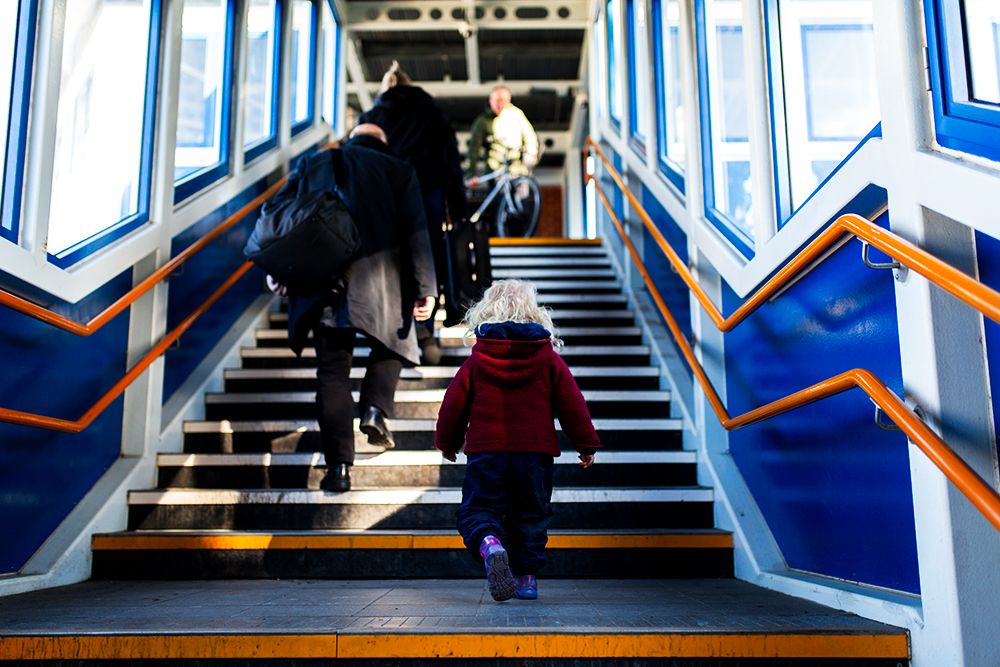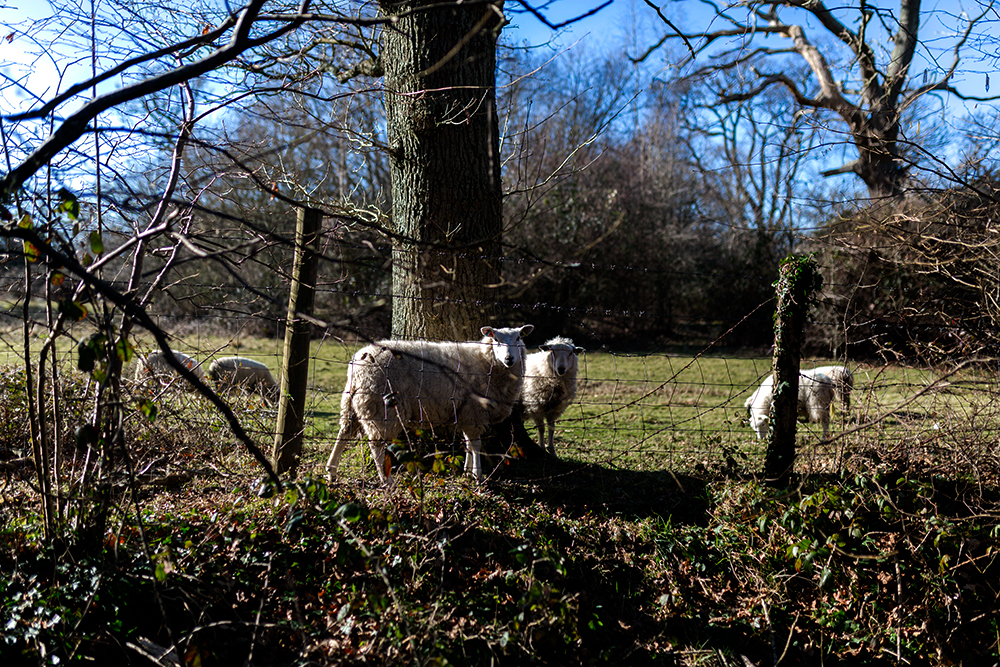 Just then two cars drove past one from either direction and due to the narrow road, one car had to let the other pass and we had to move out of the way and in this moment Nixie realised that I wasn't trying to trick her that it was in fact a road and from here on out she held my hand without any issue whatsoever. Being able to just walk hand in hand with her to the woods was the best feeling in the world! It was a game changer for us, another shift in our day to day life.
Once we reached the footpath to the woods she immediately pulled her hand away from mine relishing in her independence and ready to freely explore and run through all the muddy puddles, this part of the path is always wet and muddy no matter the weather or season and on this day the puddles had a layer of ice which made them even better to play in, she just loved hearing the sound of the ice breaking.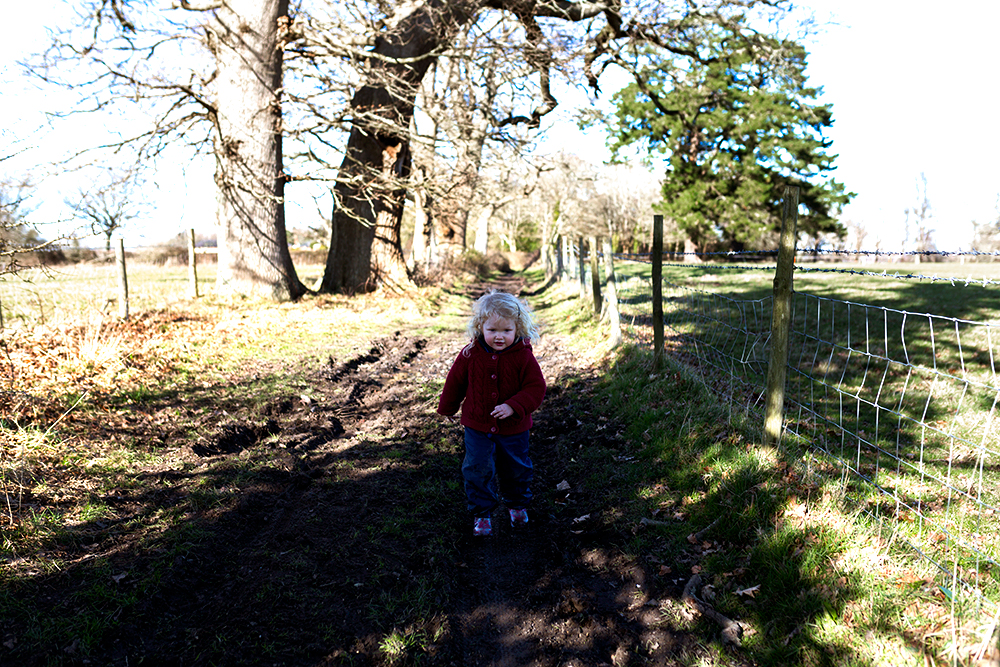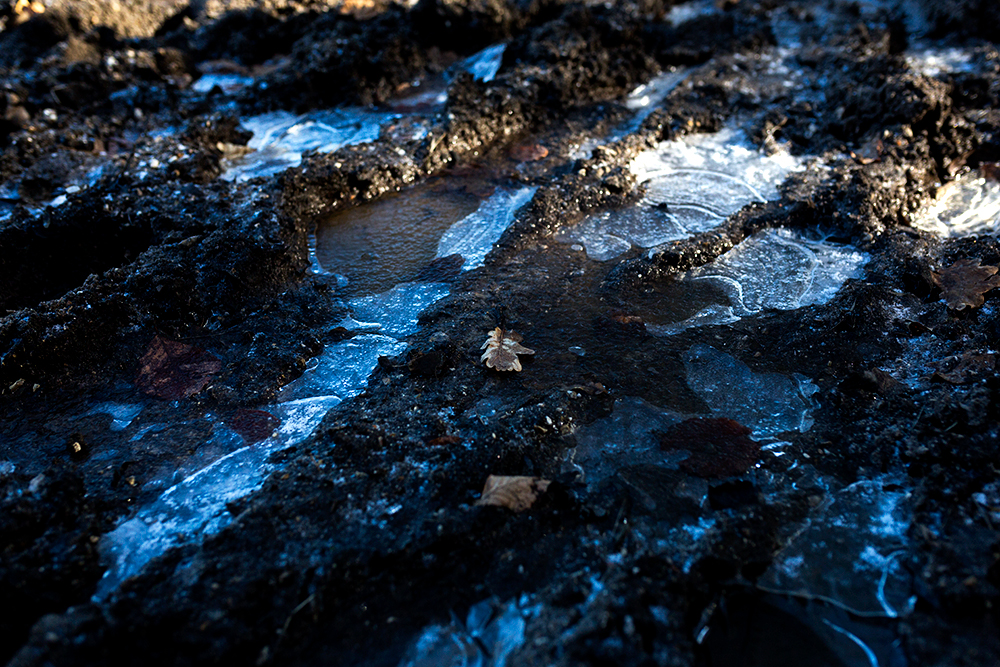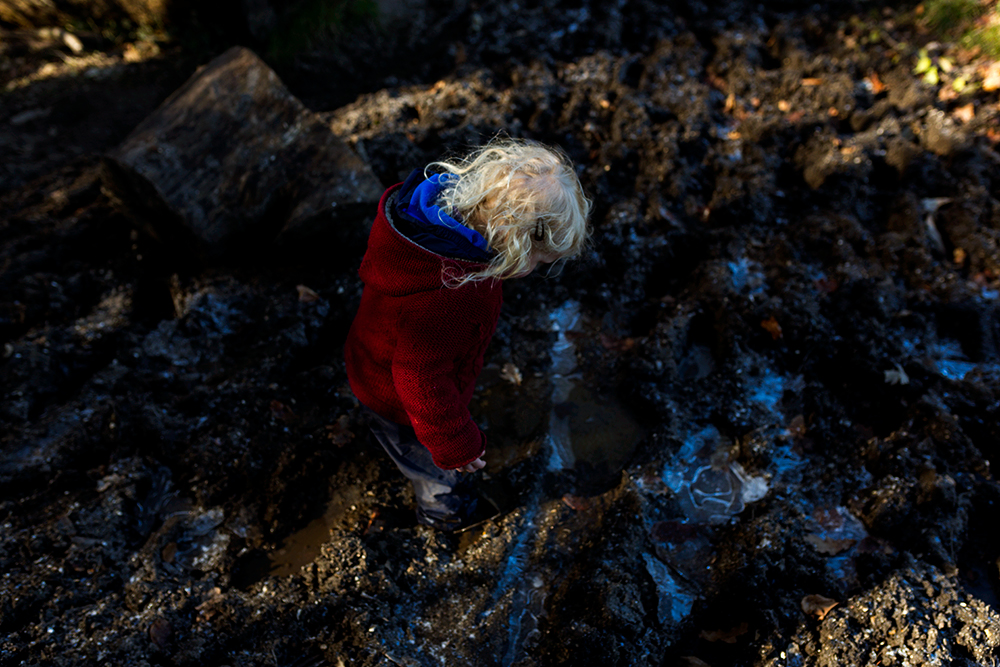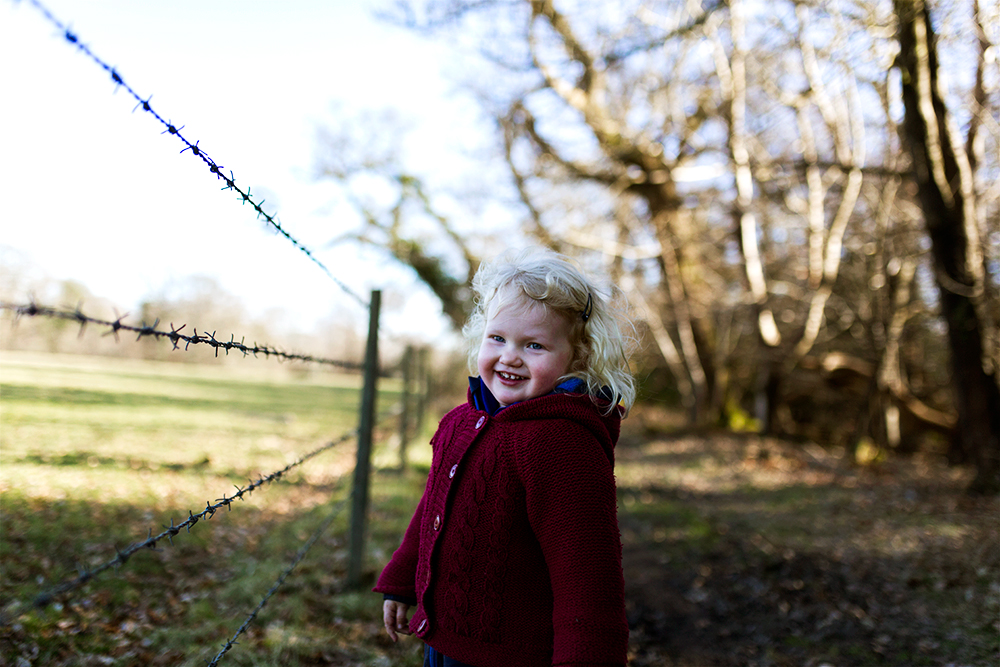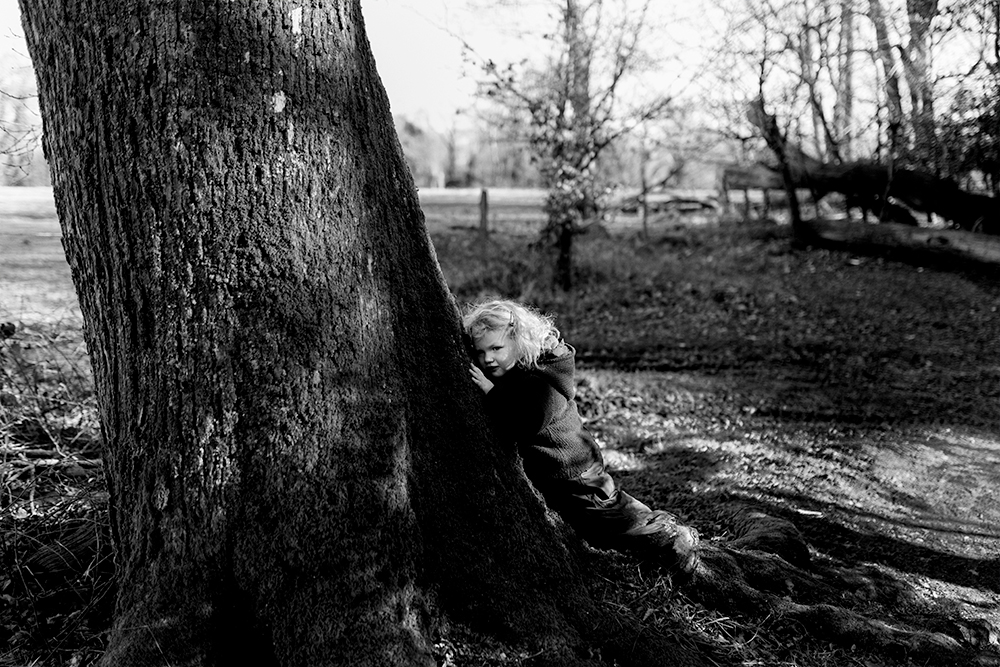 Nixie is such a great expedition leader, she led us to an area in the woods off the beaten path in a direction we hadn't explored before and it was such a beautiful area. It had been quite awhile since she's shown an extended interest in the trees but once deep in the woods she couldn't stop looking up at them in awe, telling me how pretty they were and giving certain ones hugs and kisses. At one point she got annoyed with me when I called one tree a baby tree when it was so obviously a daddy tree. We spent a lot of our time with our heads tilted back looking high up into the treetops at the vine leaves that seemed to grow in clumps in some of the trees and talking about what sort of animals may be living there and how incredible it is that the trees create homes and shelters for many creatures.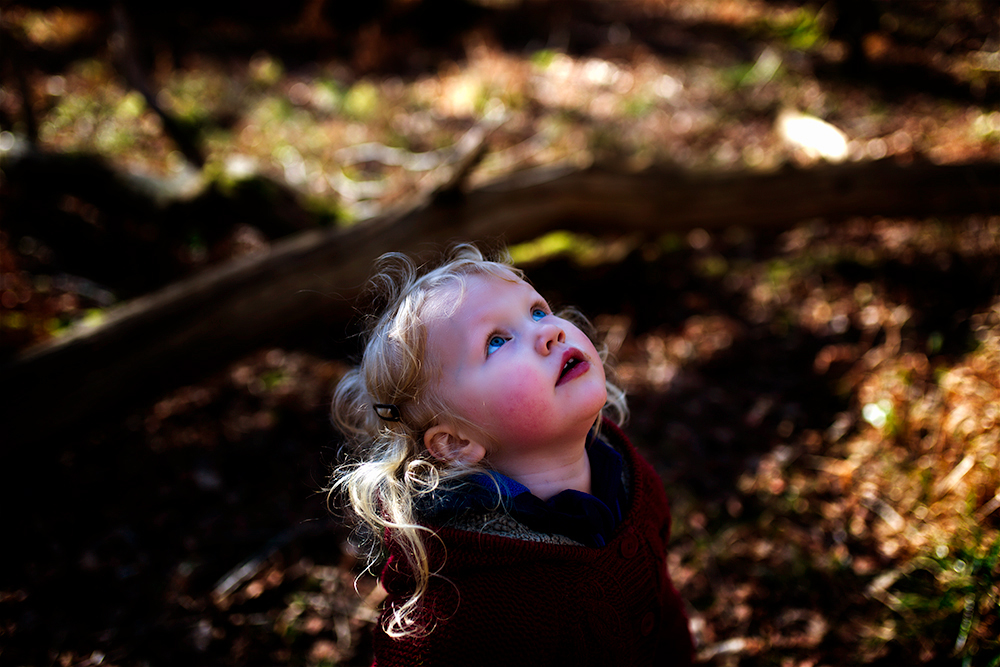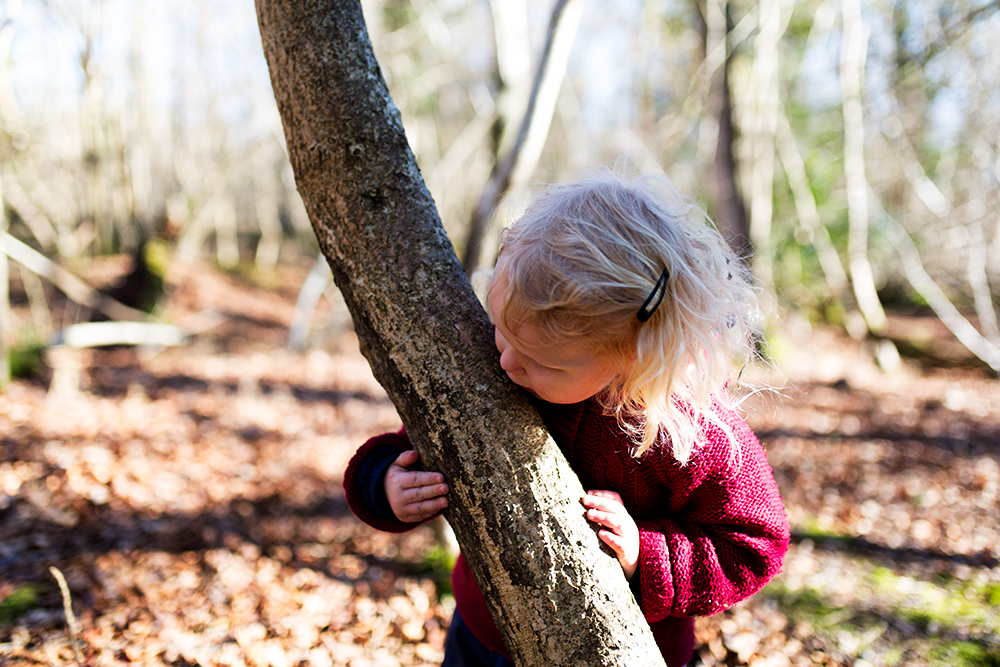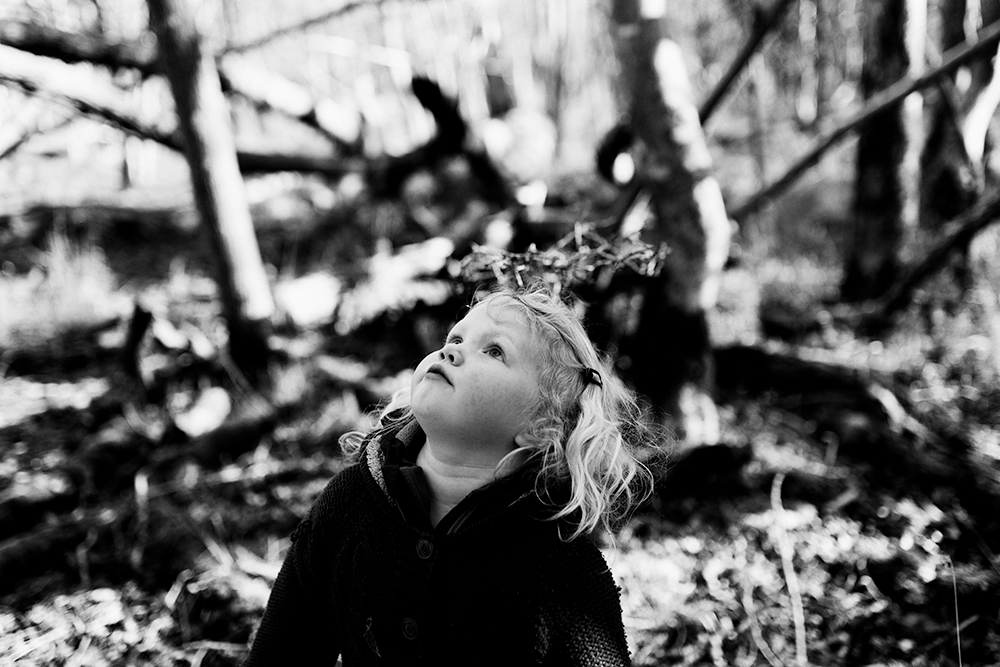 She came upon a hazel tree and I got so excited when I saw it filled with catkins because its a true sign that spring is on its way! Nixie could not get enough of them, she was fascinated and kept wanting me to get them down for her so she could play with them in her hands. At one point she got tired of me having to help her and I could see her mind coming up with a plan as she was eyeing our surroundings. She walked very deliberately over to this super long bendy branch that she at first straddled and got such a kick of seeing herself be able to make it move up and down but then she started walking and realised that with each straddling step she was bringing the branch closer and closer to the earth which made it possible for her to reach the catkins at the other end all on her own. It was such an incredible thought process to watch! Once she had picked some catkins she'd get off the branch and as she would do so it would spring up really high so that she could no longer reach them which made her laugh hysterically. She repeated the process over and over at least 5 times and each time the branch flung back into the air so she couldn't reach the catkins she'd start belly laughing. It was just the best!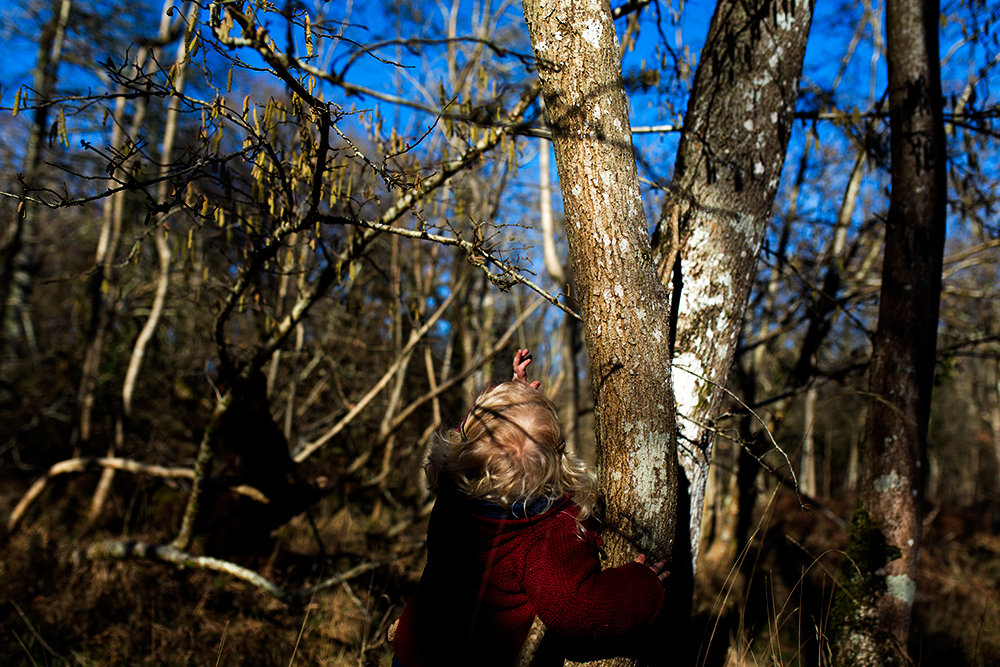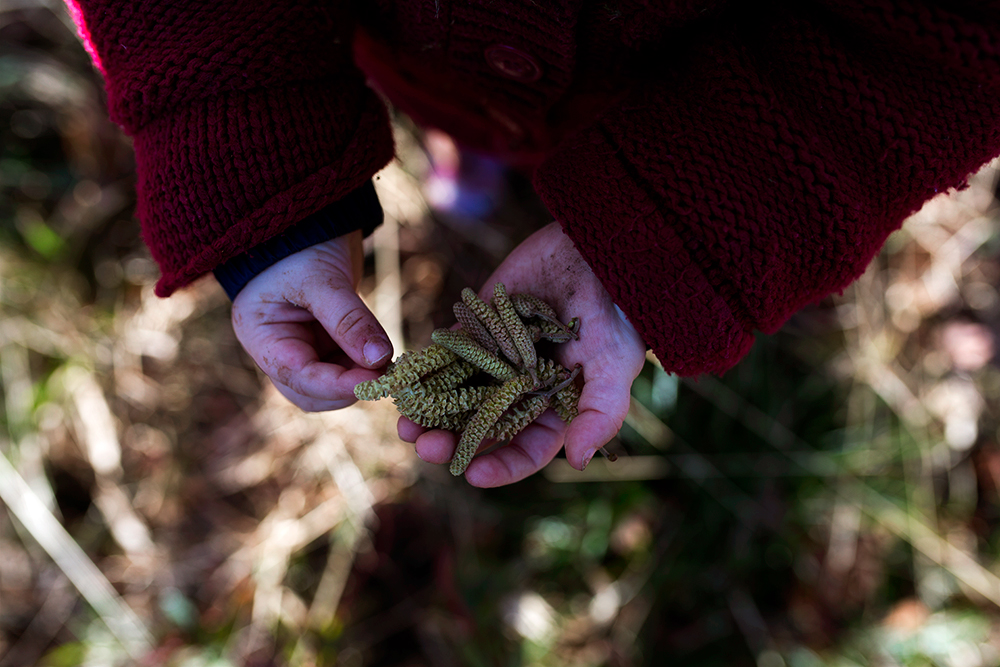 we continued exploring with Nixie guiding the way all the while feeling the warm rays of the sun shining down on us. We went in the direction she had chosen until we reached a fence and could go no further. We decided it was the perfect time to begin the trek back home, and headed in the direction of the train station but came upon another fence and instead of going around it, we climbed under it to take a short cut across the field which led us right to the beginning of the path that led us into the woods. She was being so sweet the whole way back wanting to hold my hand just for the sake of it.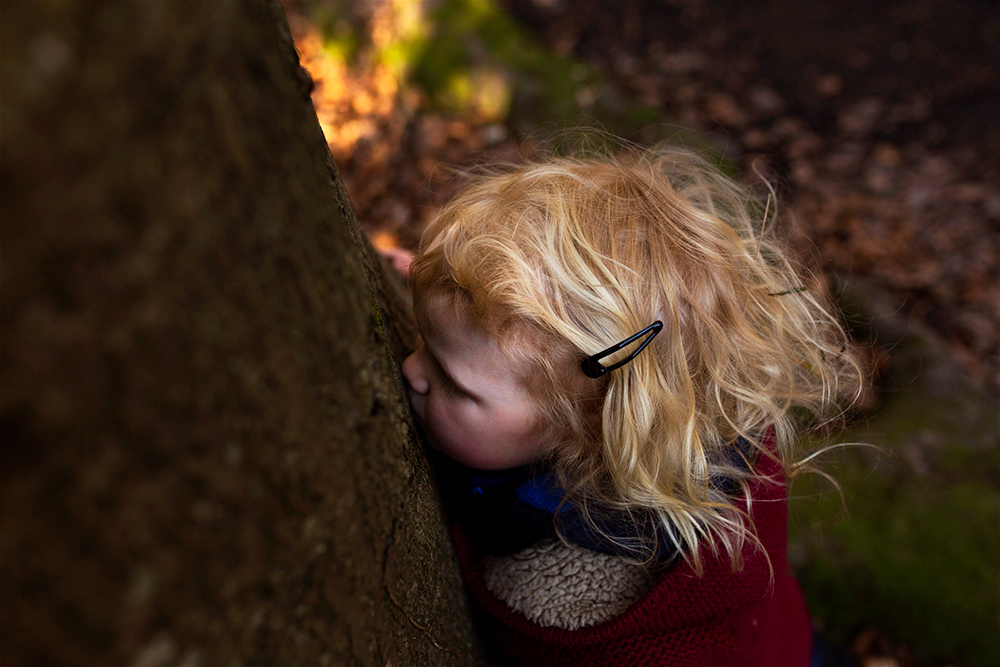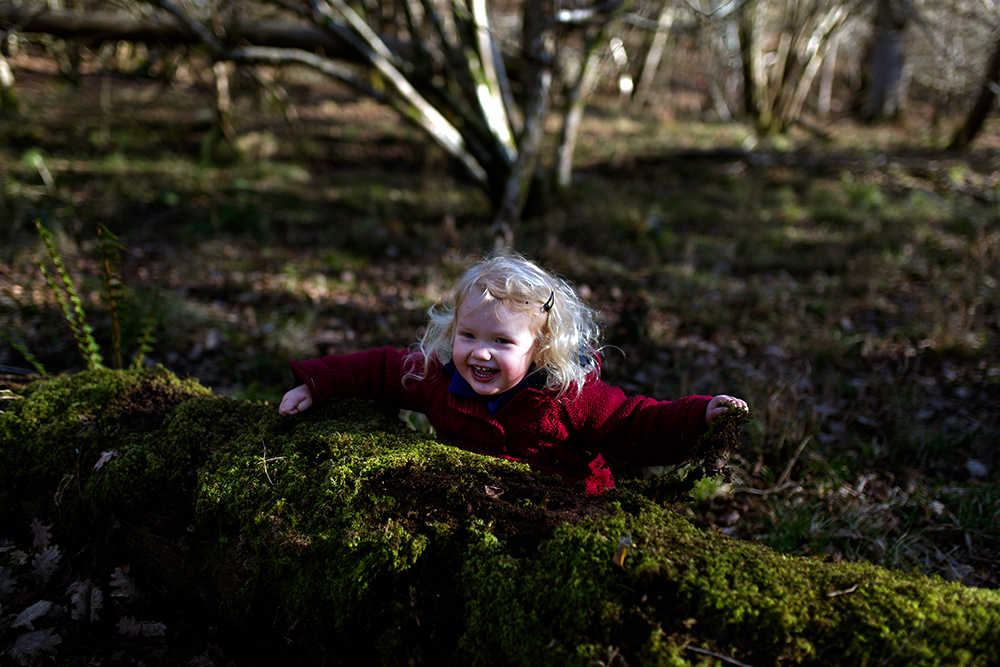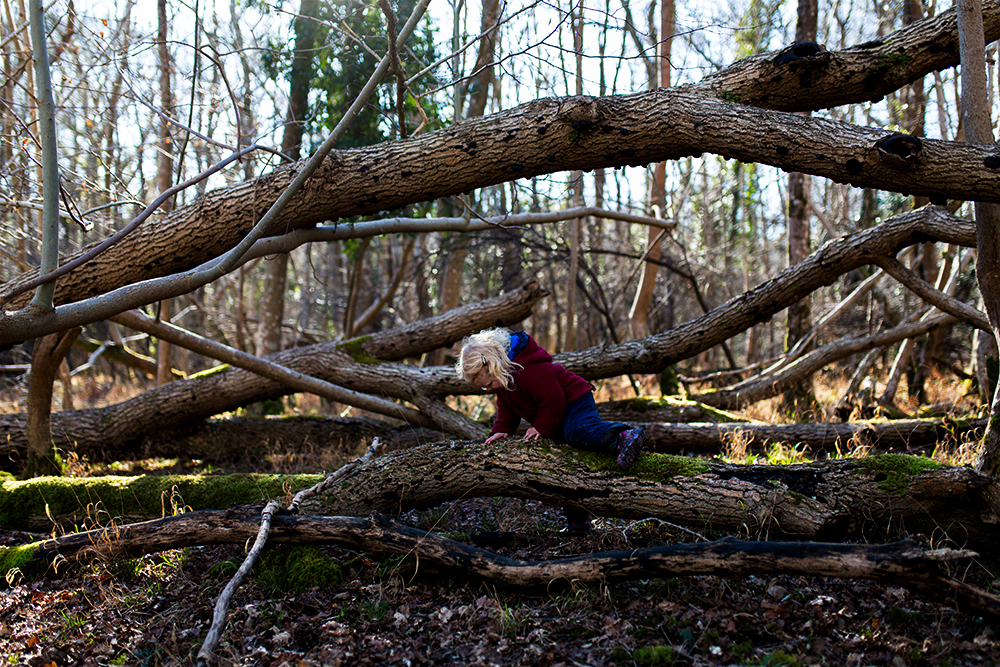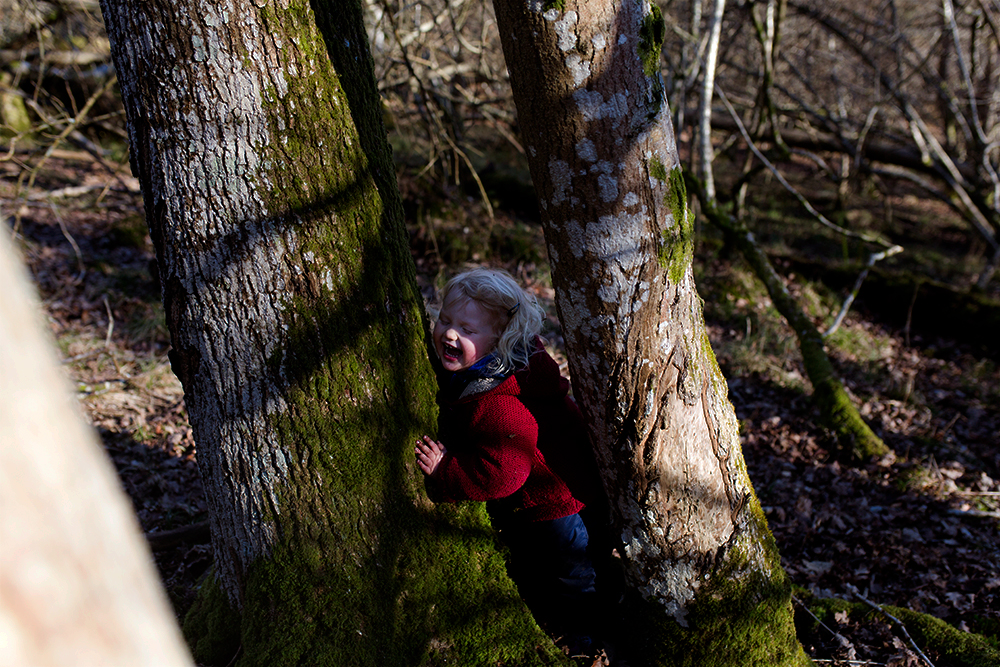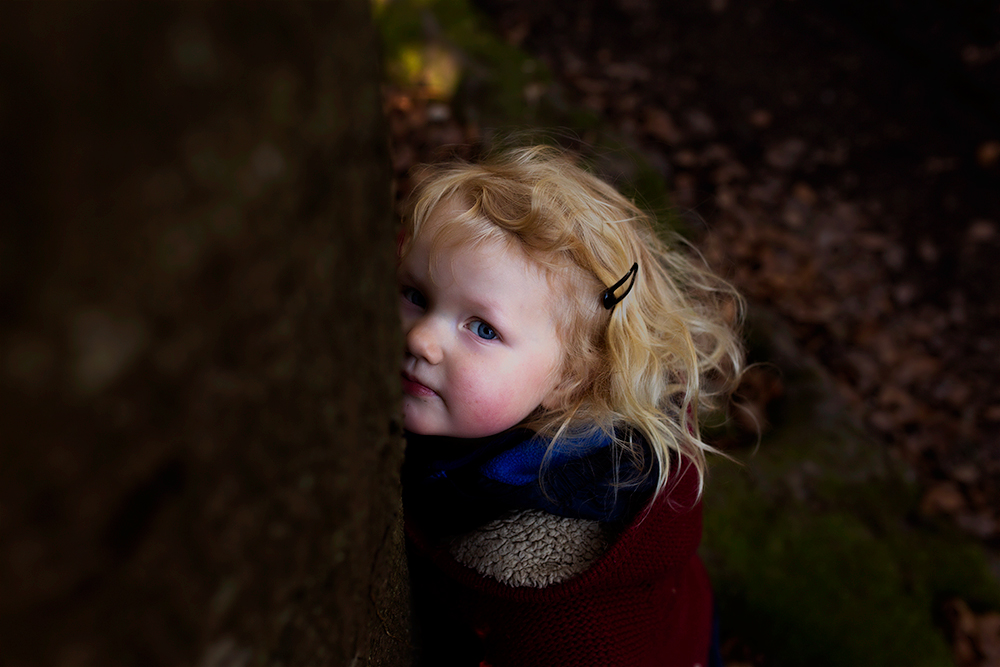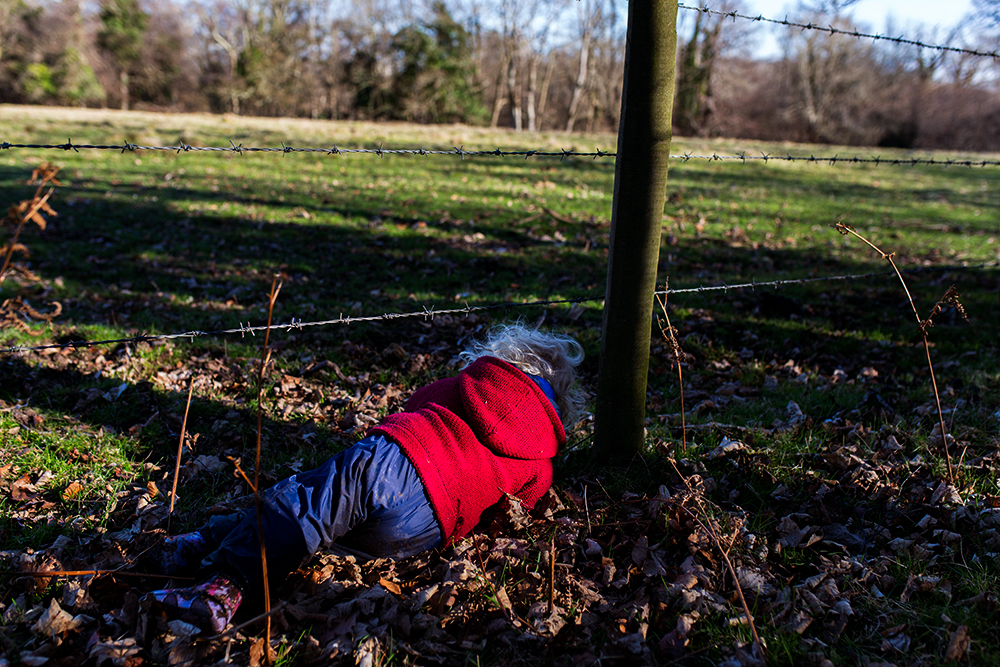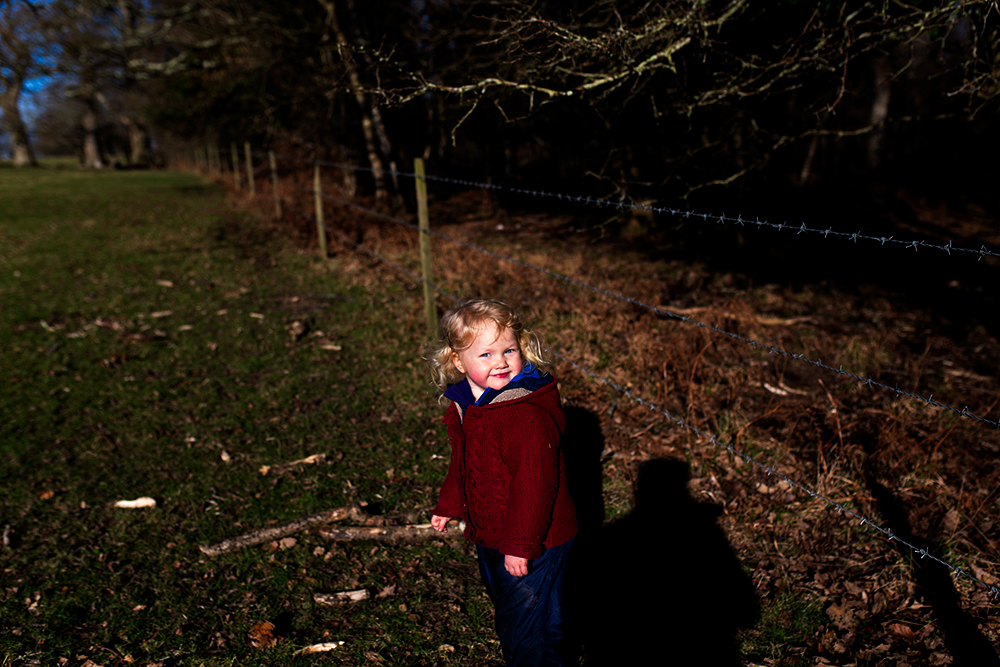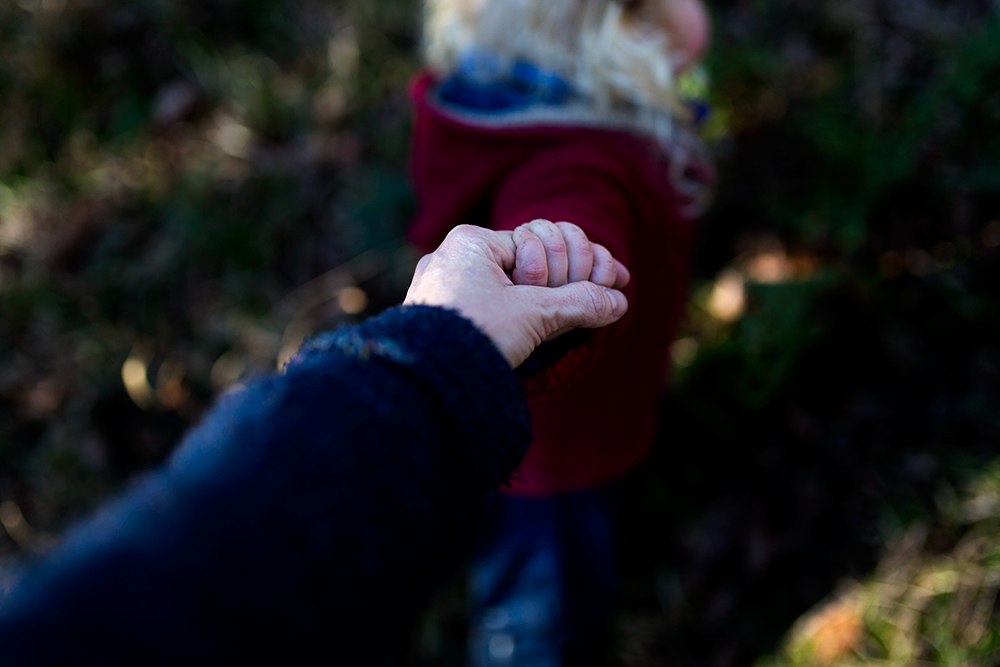 Once we passed the church on church lane just before you reach Southampton road to our right there was a field with several horses. I found a bit of a clearing in the fence where we could see them and tried to call them over and to my delight two gorgeous black beauties rushed over to us! They had the gentlest most affectionate personalities and gave both Nixie and I some of the best snuggles. Nixie was giggling away so over-the-moon happy and in that moment I realised that I really love the smell of horses.
And for probably the first time ever, when we reached the station, we didn't even need to wait on the platform at all, our train was already sitting there about to leave in 2 minutes! We could not have had better timing! Nixie sat down with me and was muchning away on her raisins, i asked her if she wanted to be in that backpack or walk home and she said walk and she actually did it! She was huffing and puffing going up the steep hill from the station to our house but did it! I was so proud! And she held my hand the entire way home without a fuss.
Once home the tiredness showed, she was being a bit overly emotional, for instance, I really needed to pee and she just burst into the biggest and loudest tears just because she didn't want me to! But we had a great day and I always love after a day out in nature how it feels so good to lay in bed and relax and how easy it is to fall asleep.
The signs of spring are everywhere. My eyes are being dazzled by all the daffodils, crocuses and snowdrops that are appearing more and more all around us, turning the once brown coloured ground into an array of different colours. I feel a definite shift in the air.
On another outing, this time with Kevin, we had decided we wanted to go somewhere new and decided to explore the bit of forest along the road that takes you to beaulieu from brockenhurst. We just drove around and stopped once we found an area that called to us. And as we parked I could see several horses in the distance and one of them made direct eye contact with me, I could feel her looking straight into me, it was a special moment because I really could feel her and even had to tell Kevin and Nixie what I just experienced. Just as we were about to get out of the car it started hailing really heavily so we decided to just wait in the car until it passed. Our adventure began before even getting out of the car, the horse who I made eye contact with along with some of her friends all came up to our car to see us! She was so curious and loved giving us cuddles through the car windows, Nixie thought this was the best thing that could possibly happen, and couldn't stop squealing and giggling in pure delight. And to top it off as we looked across to the other side of the road we saw a herd of deer! It was as though we were on a little self drive safari!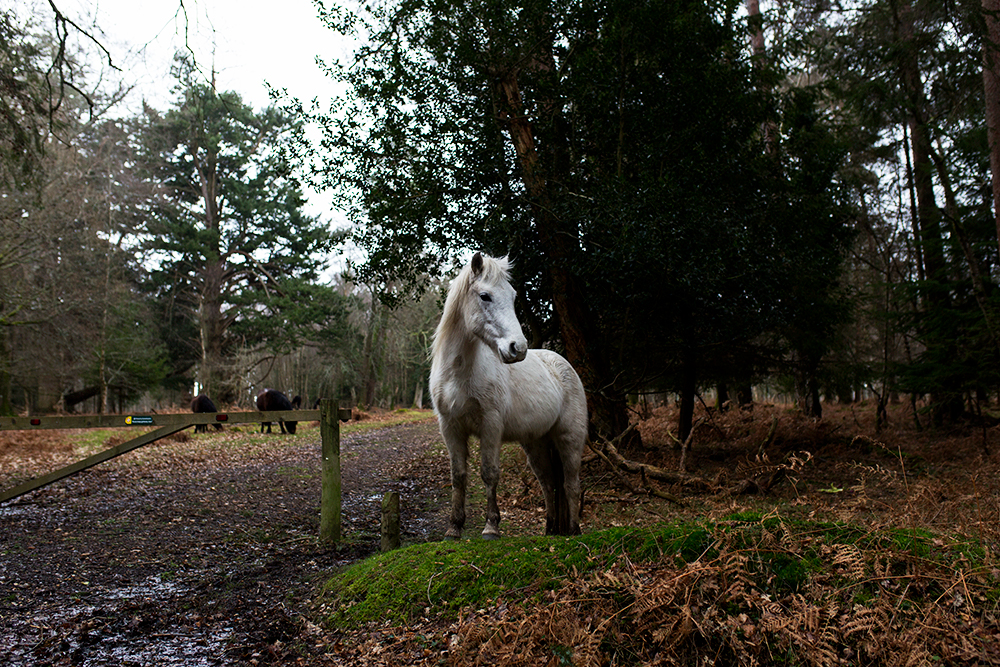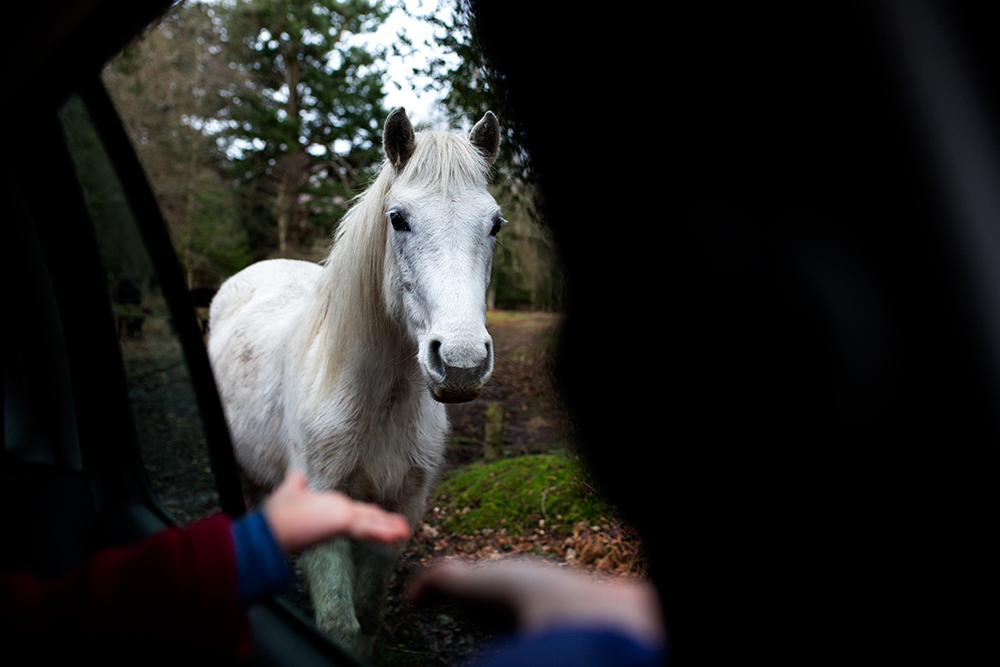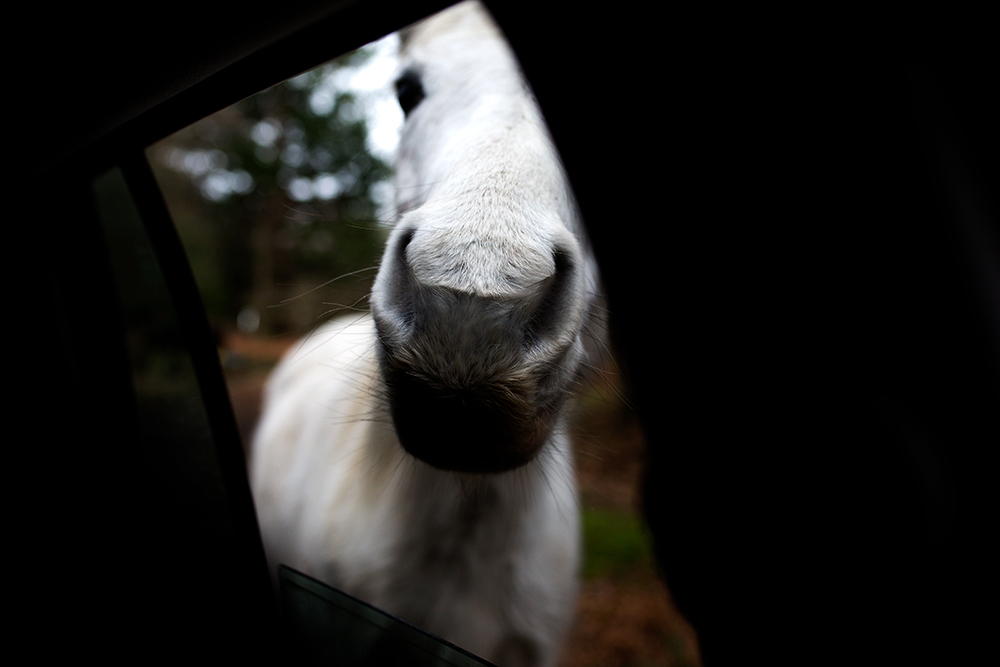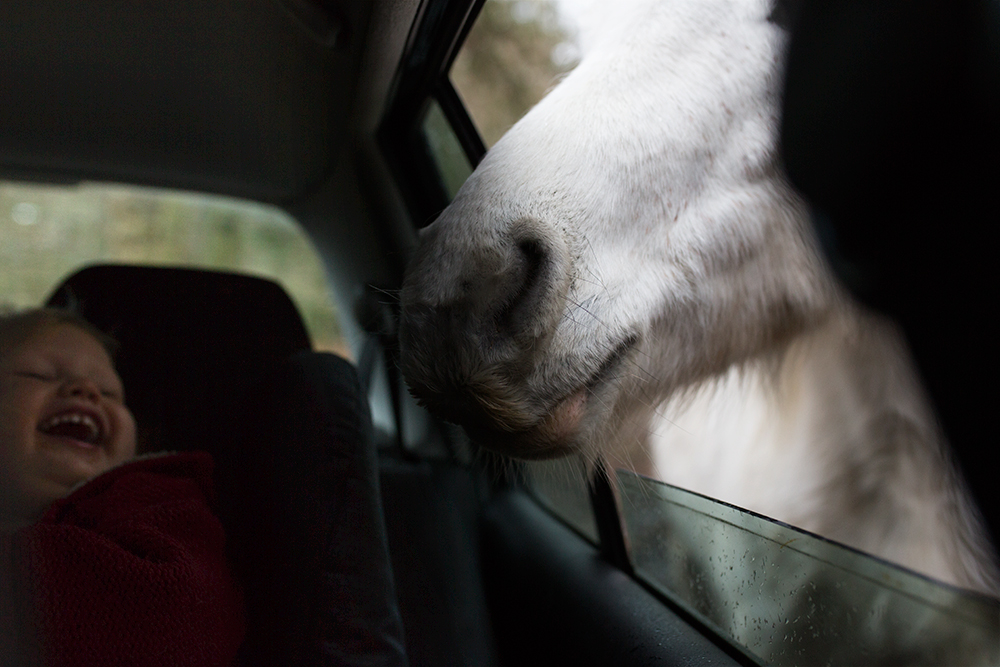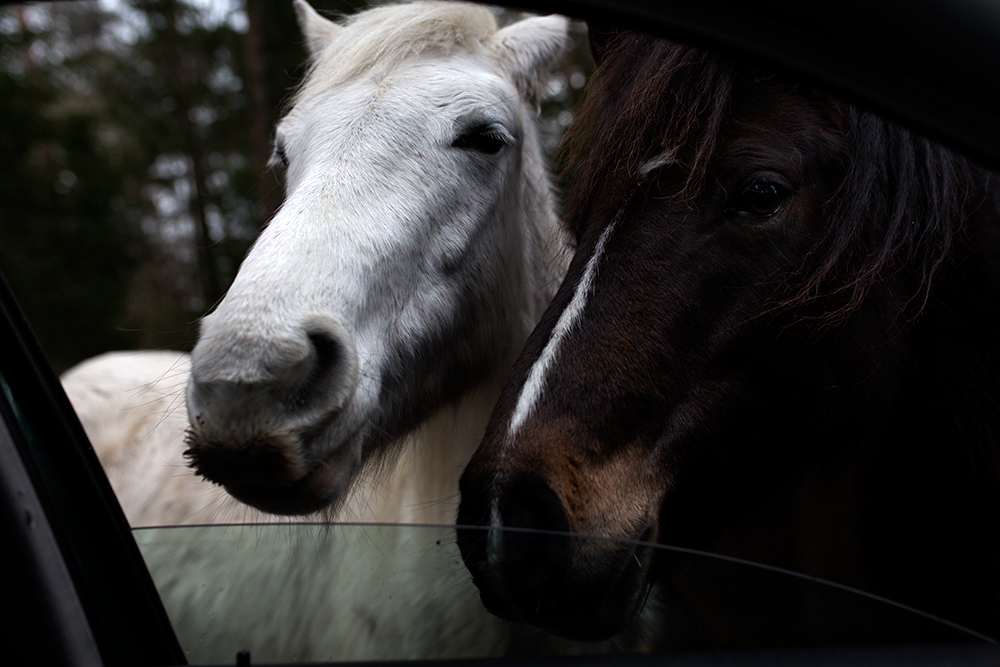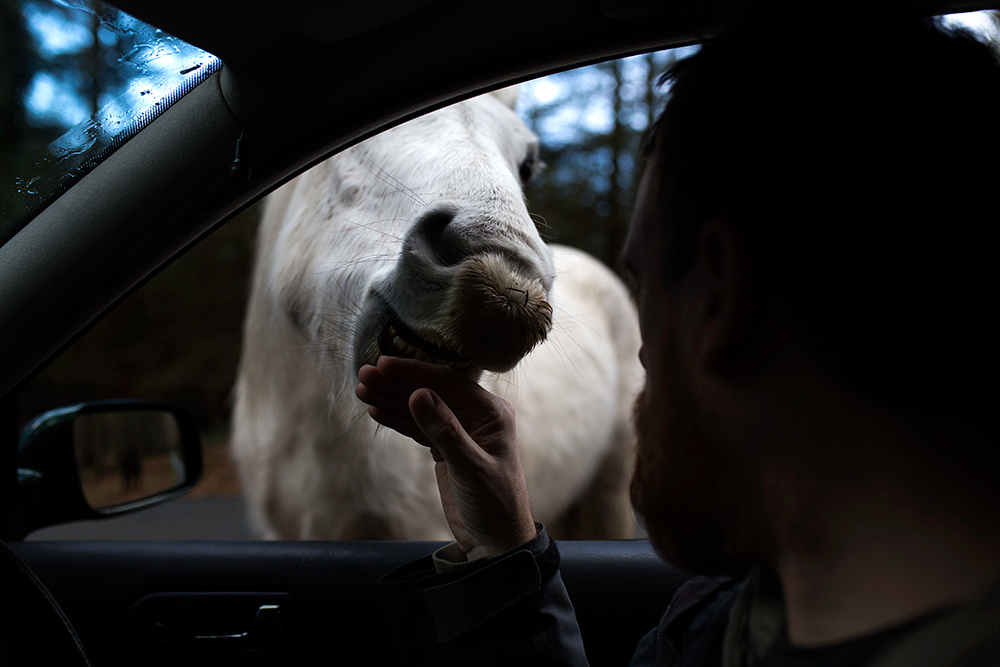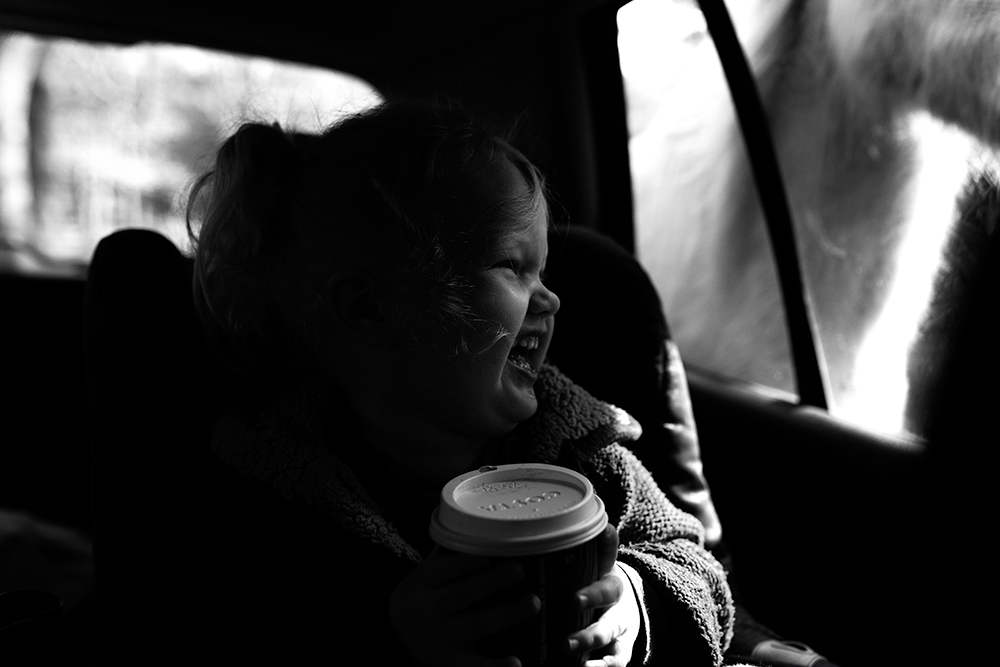 Finally the weather settled and we got out of the car and went on a little explore. What I love about the new Forest is that there are so many different landscapes to discover, it feels like nothing stays the same for too long. It was a windy and pretty chilly day but it still felt so nice to be outside. But what made this walk so special was that we found frog spawn! Now that's a definite sign spring is just around the corner! We collected some in our Costa cups and brought them home and within a few days they had already hatched! Nixie calls them her babies and tells us how excited she is that they are going to grow legs and be frogs. She spends ages and ages just watching them. At first we just had them in a bowl until we got them a little tank and eventually we added leaves and foliage for them to hide behind which is very important otherwise they get stressed and filled the bottom of the tank with gravel. And now we're just waiting for them to grow their legs! It's all so very exciting!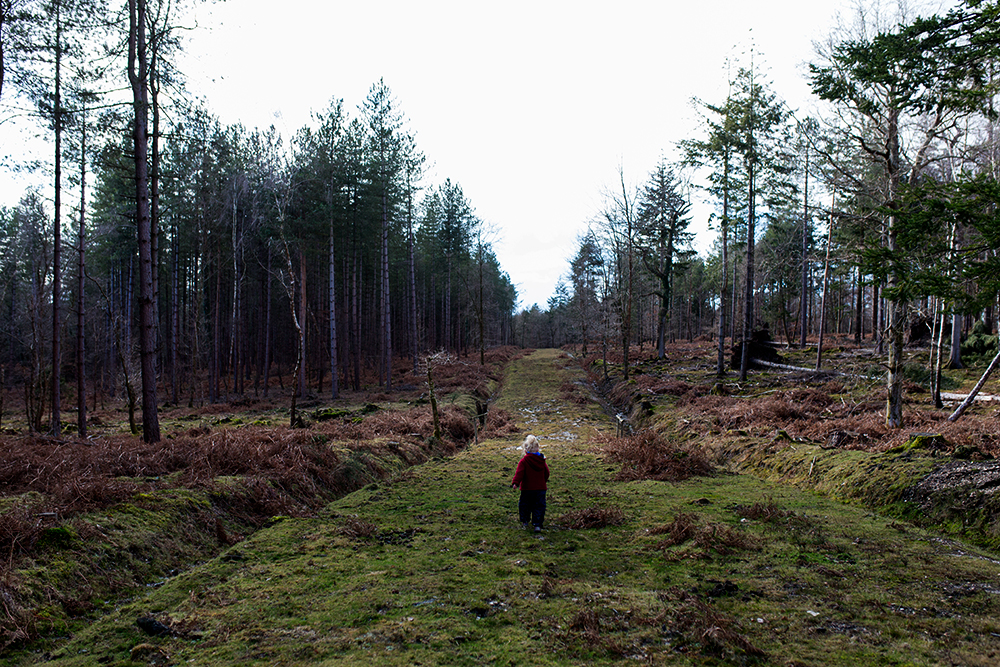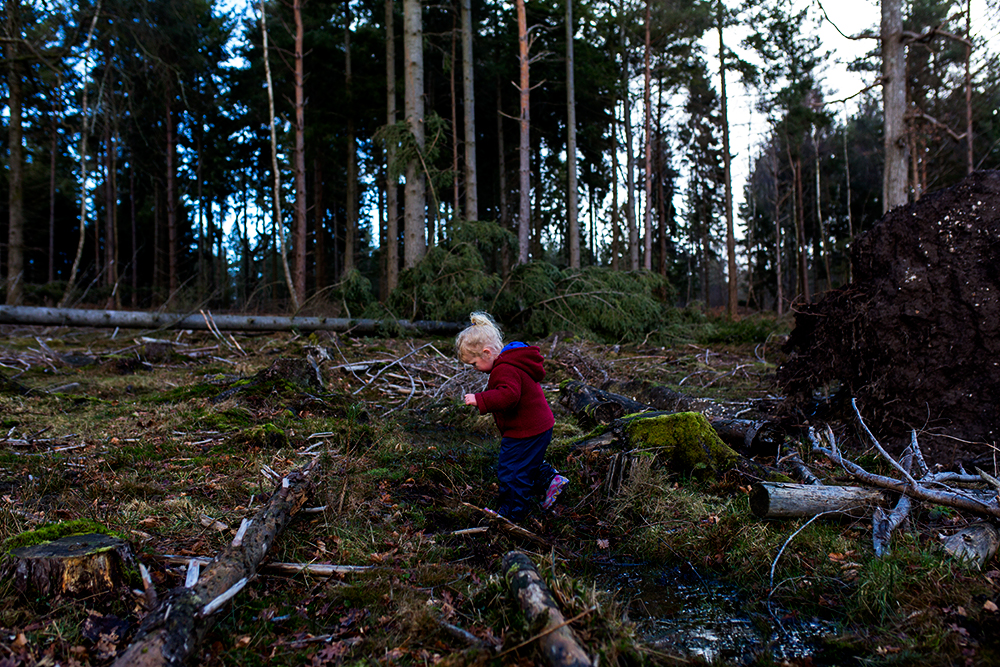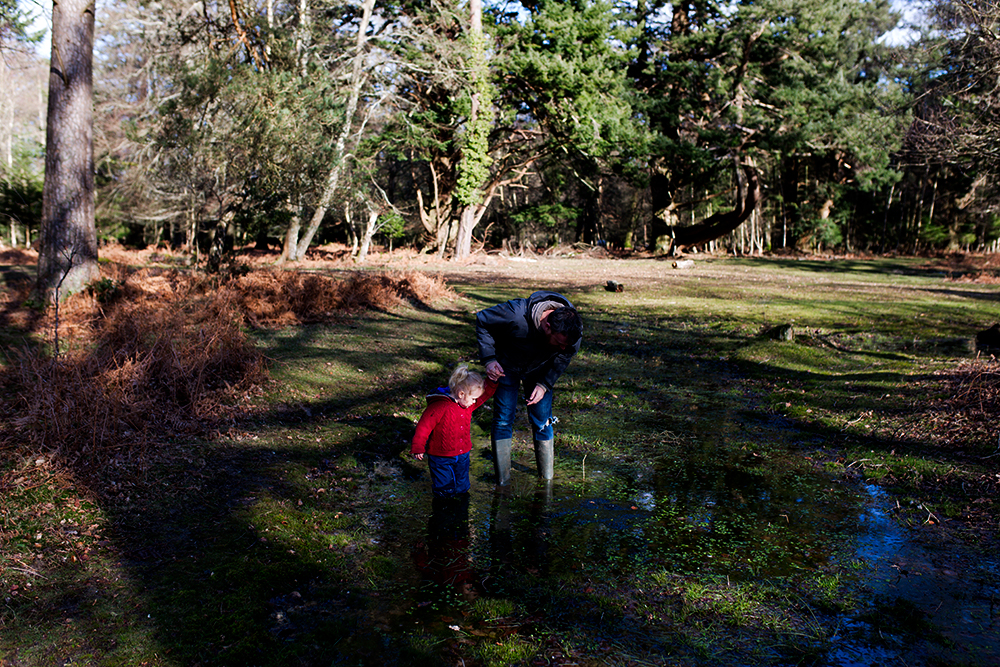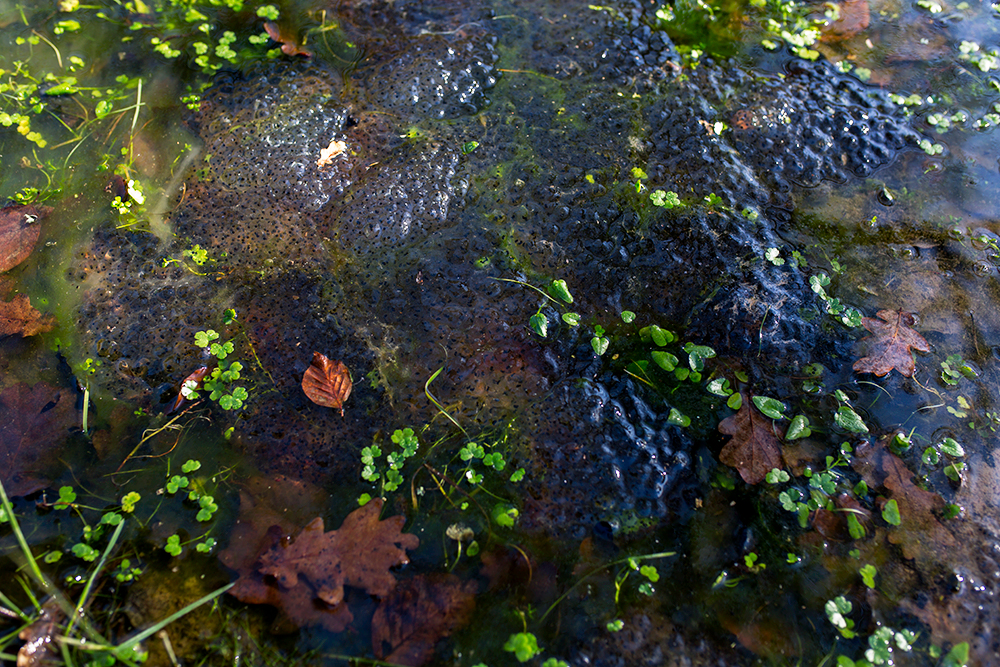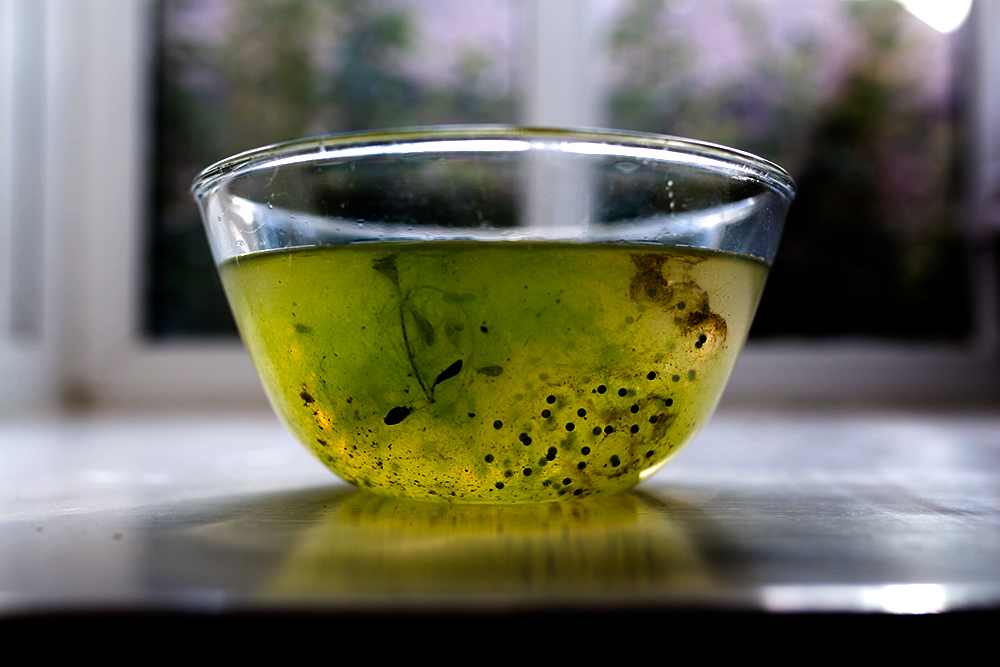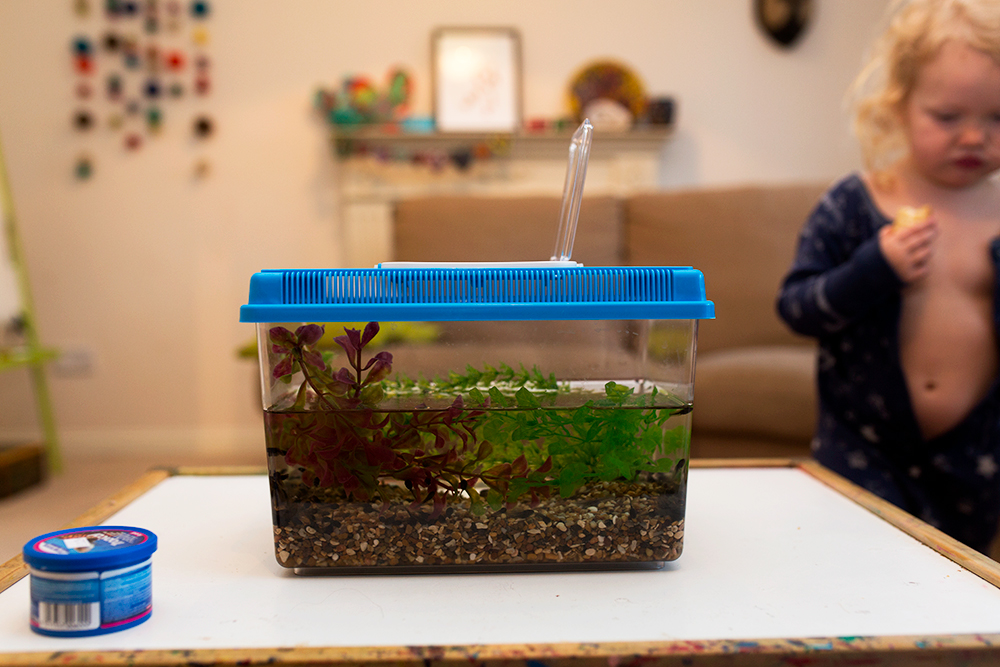 Now that she's able to walk to Roydon Woods, it's much more inspiring to go there all the time, and since that day when she showed me she could happily walk there without me having to carry her we've been there loads. We were there today and we had another great day out, she's my favourite person to be around. Today's outing involved a lot of tree kissing and so much laughing! It's become a regular thing now to say hi to the horses and sheep along church lane who make her giggle so much every single time. The sheep right next to the graveyard are so approachable and curious and ran almost all the way up to us, Nixie was having little conversations with them as if they were long time friends. And once in the woods we spent the afternoon exploring places that was easy for Nixie to get through but not for me, she manages to find amazing hidden away places that look absolutely magical. I love having her as my expedition leader. At one tree she stopped and loved finding all the tops to the acorn and we began collecting them and laying them out, she was pretending they were little bowls and that the squirrels would come and eat out of them. I just love where her mind takes her! Anyways don't have to much to say about this particular outing but here's a bunch of photos instead: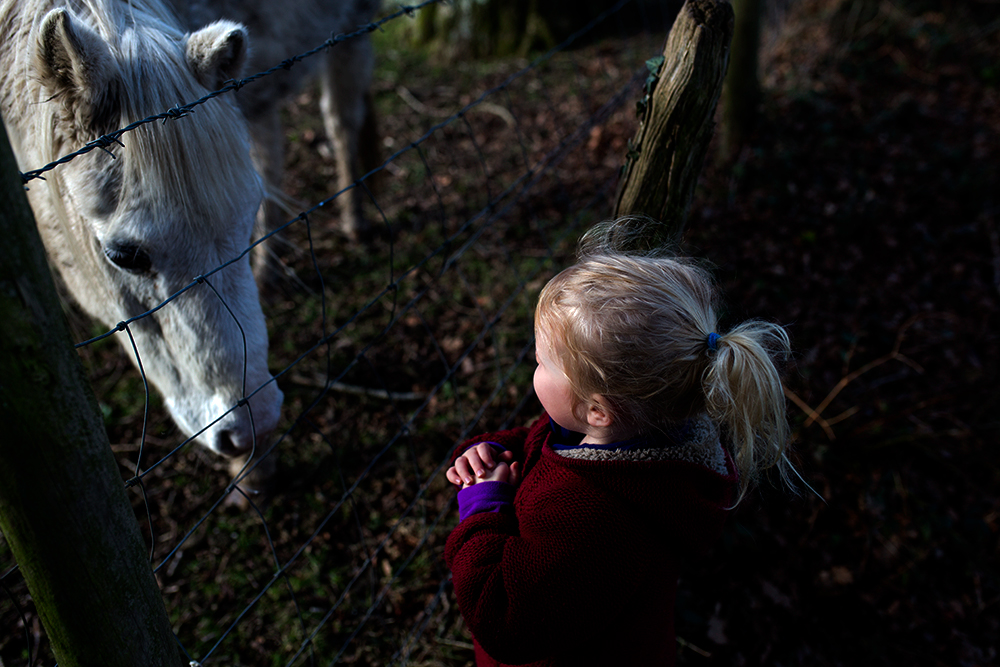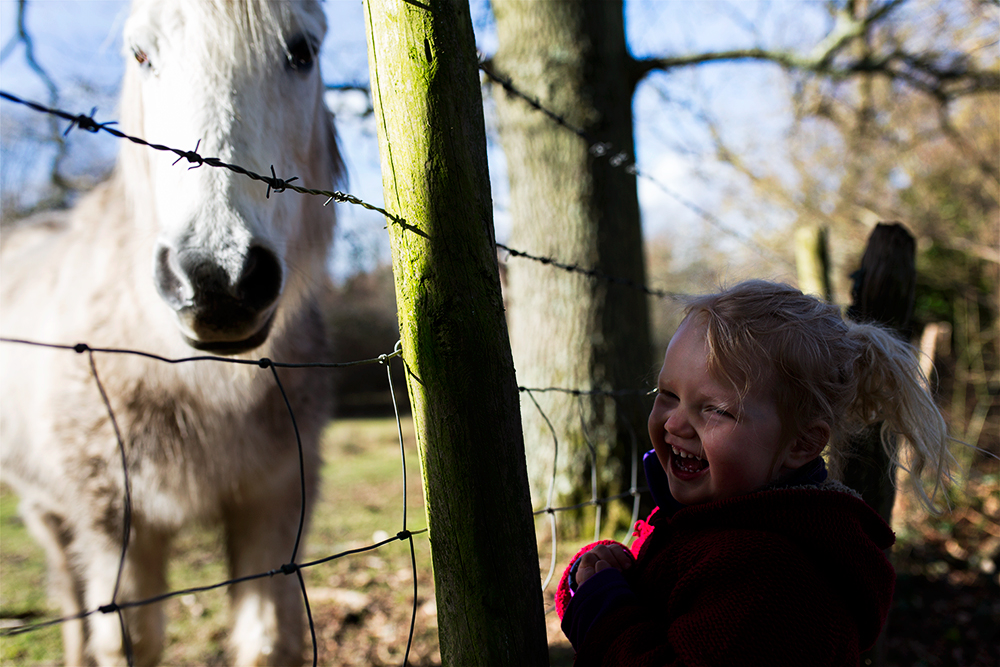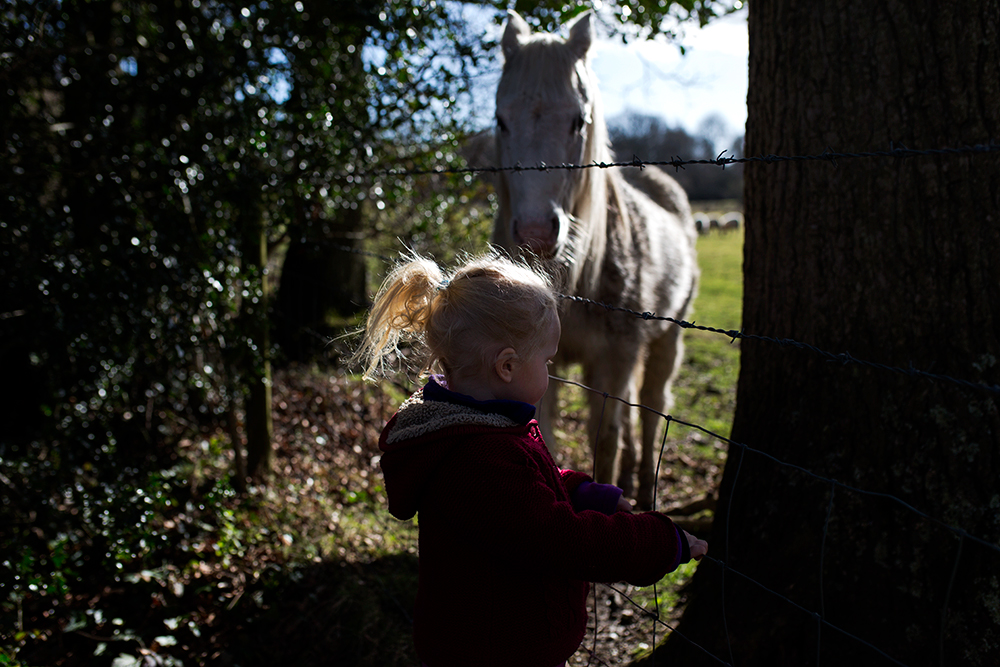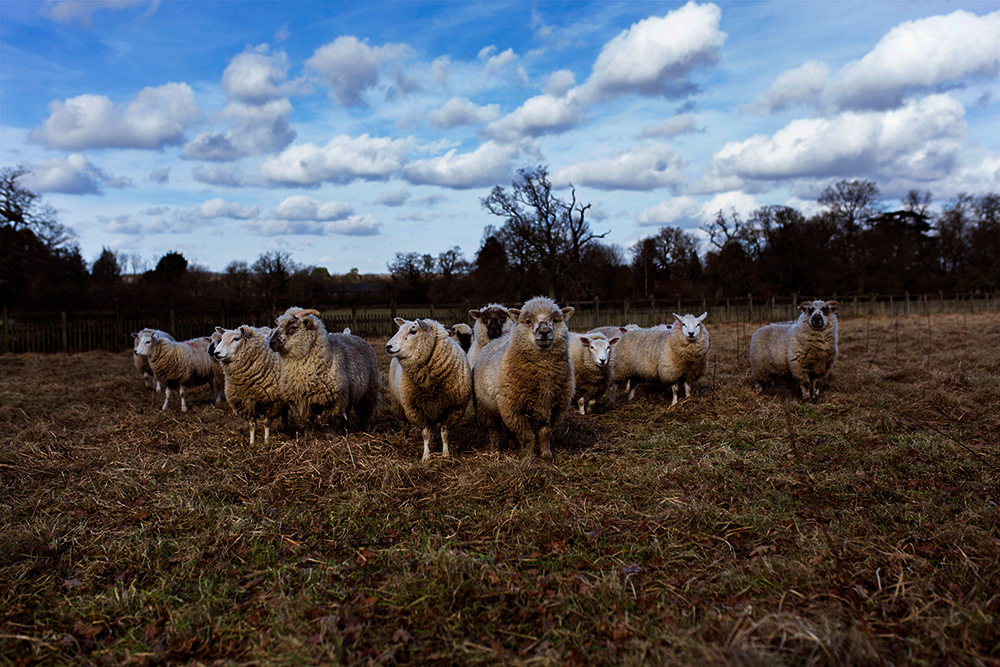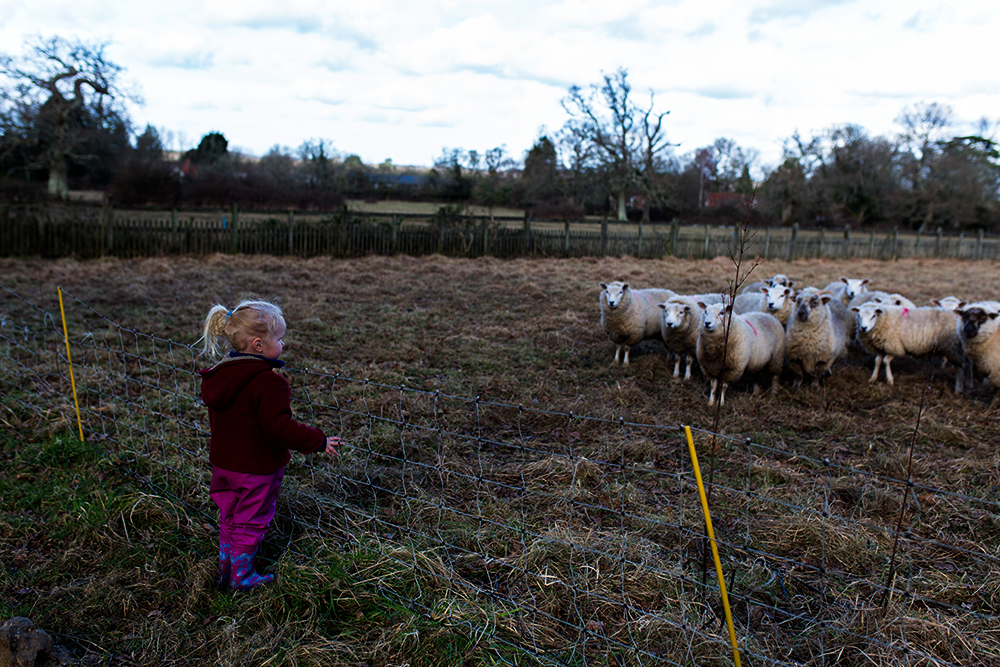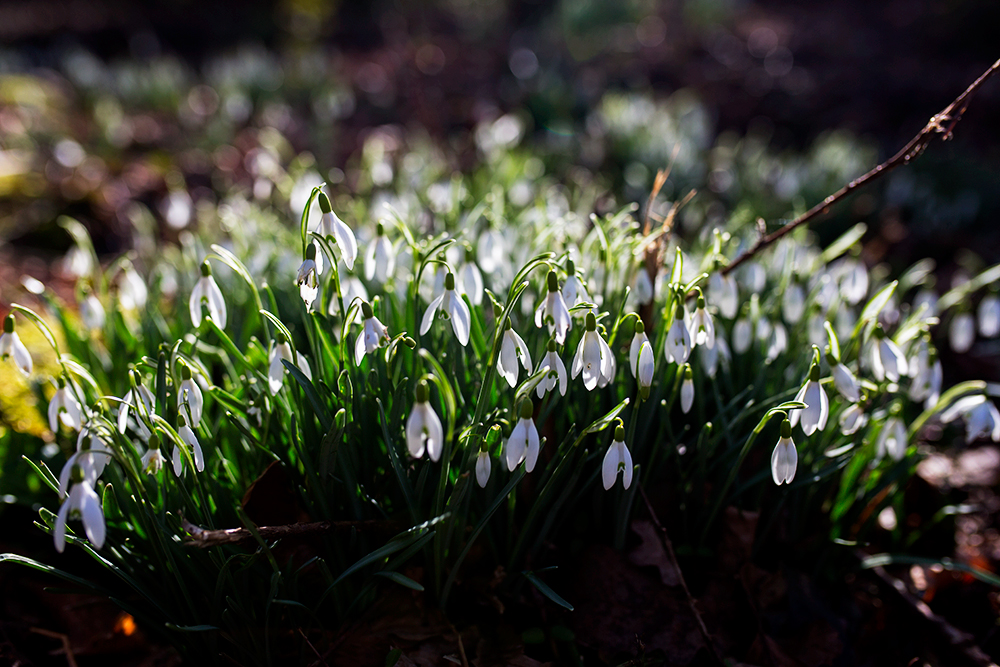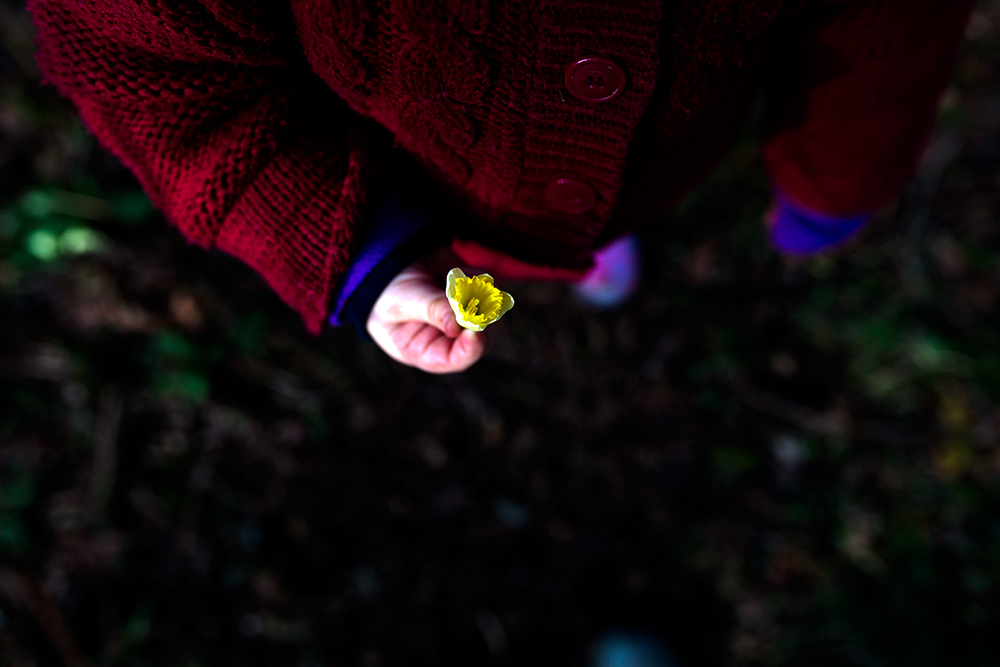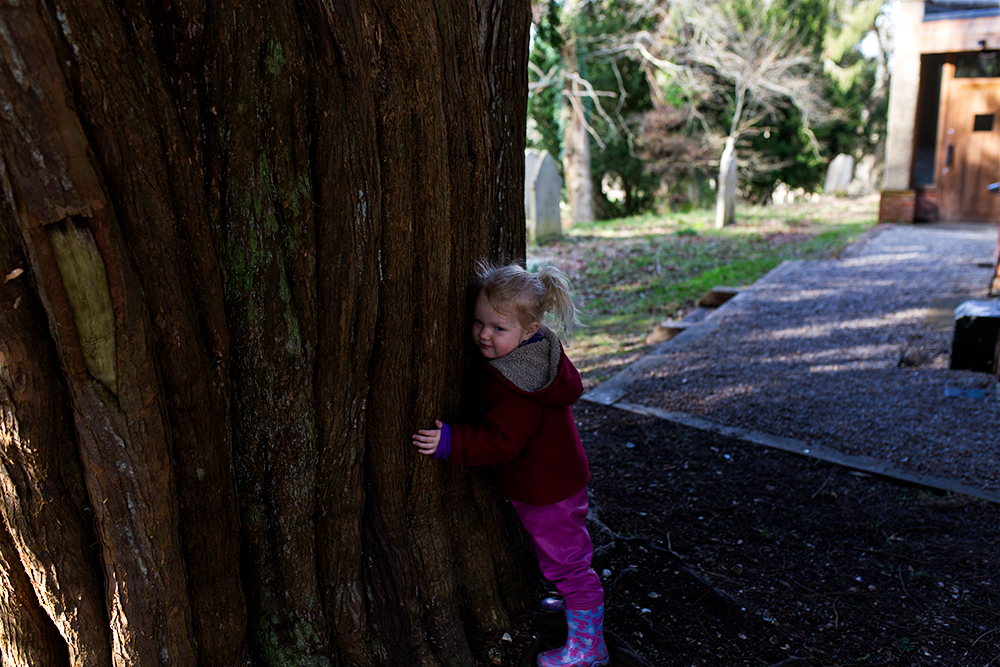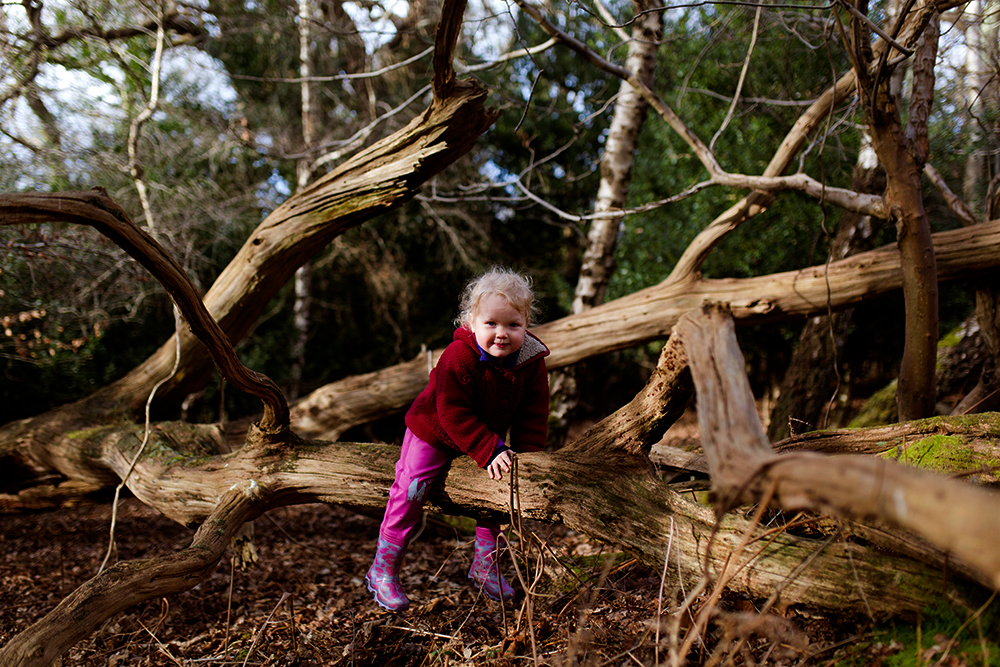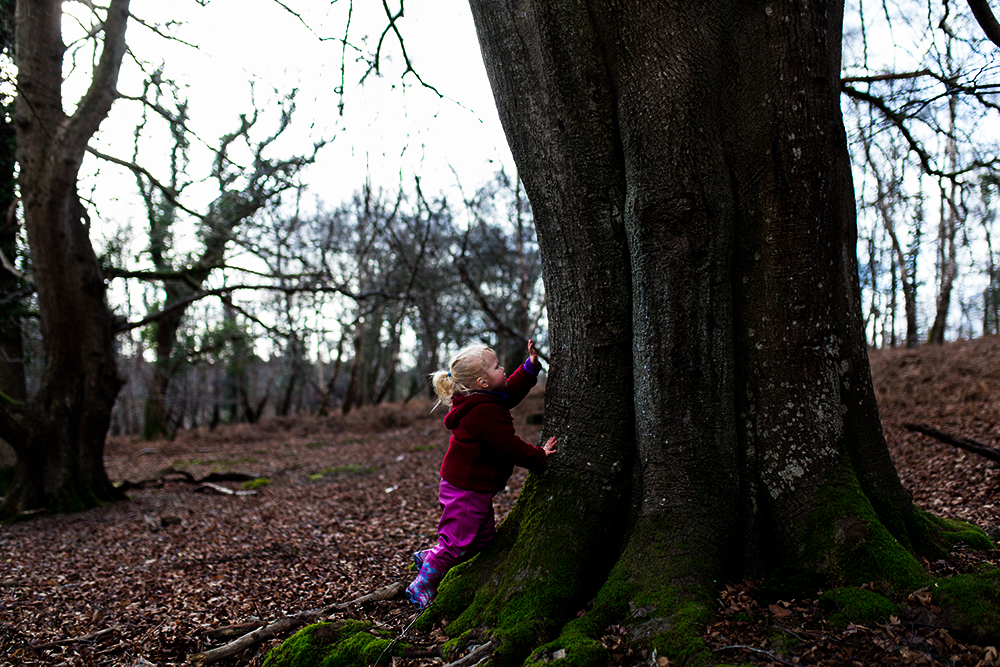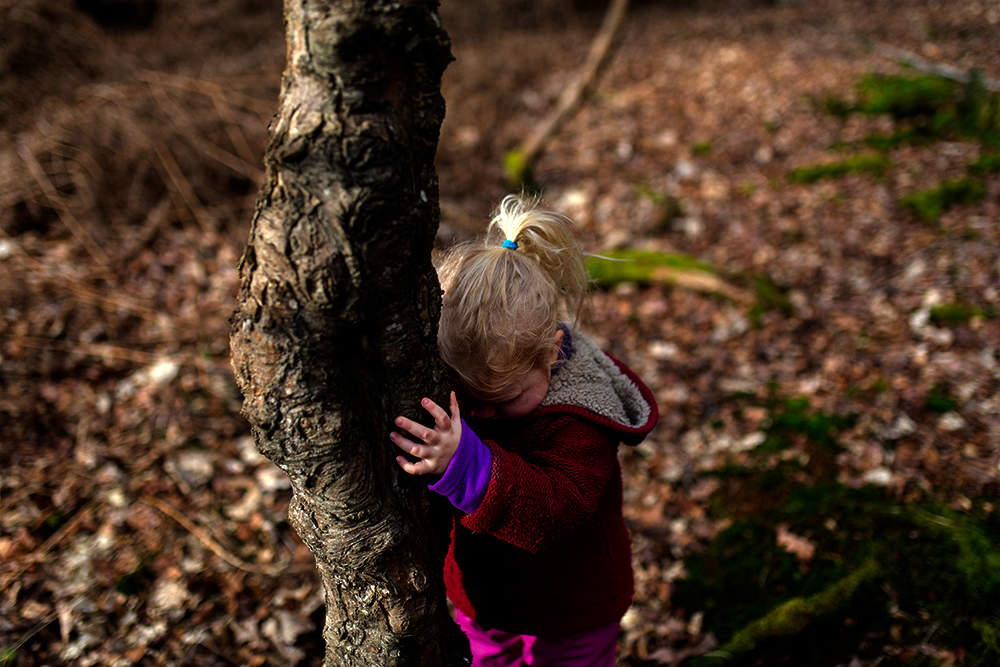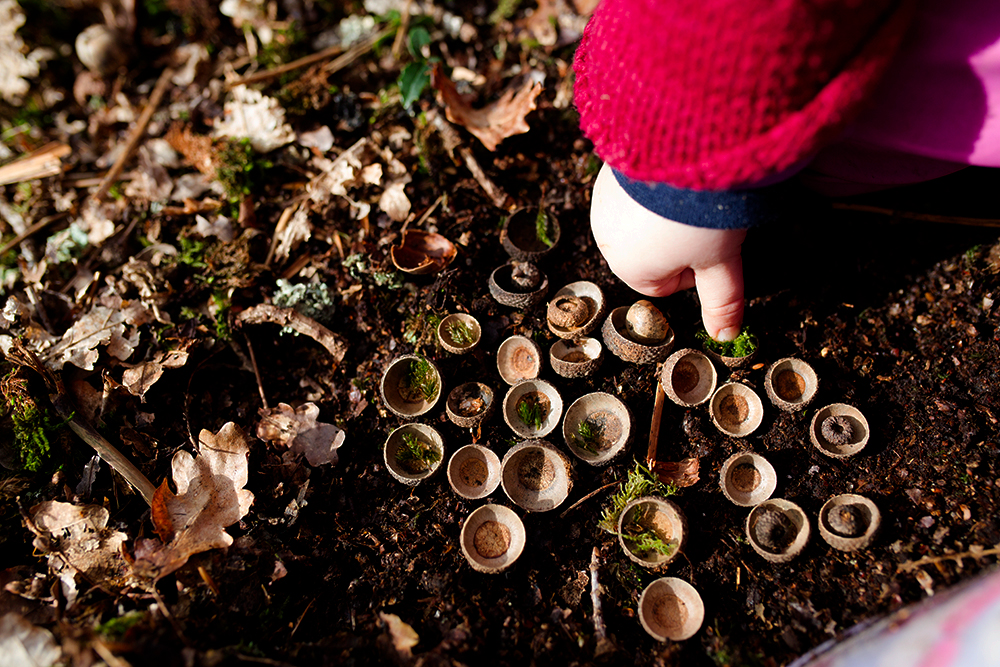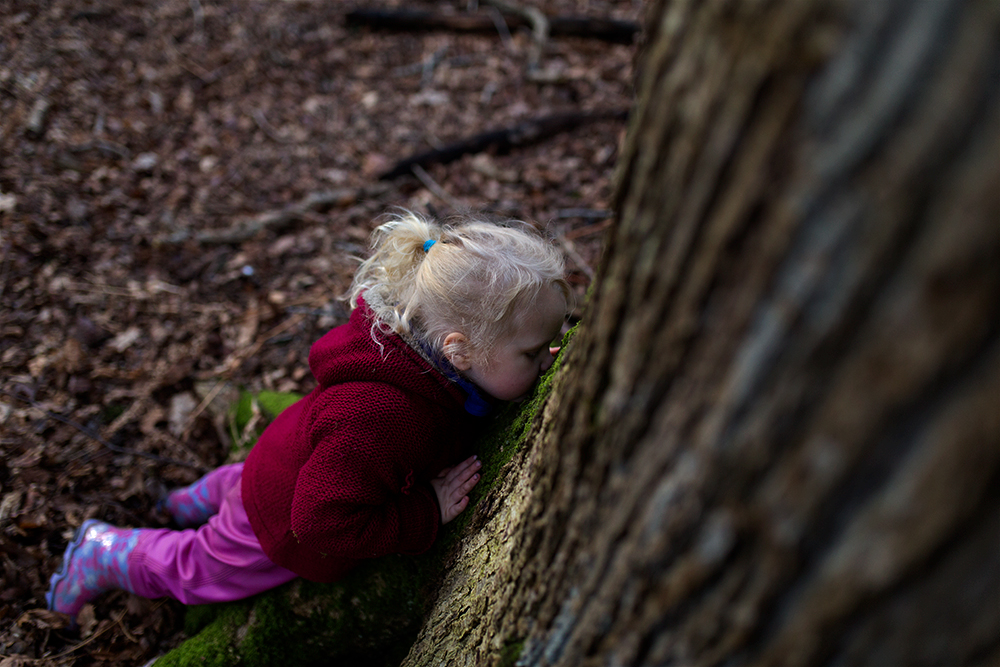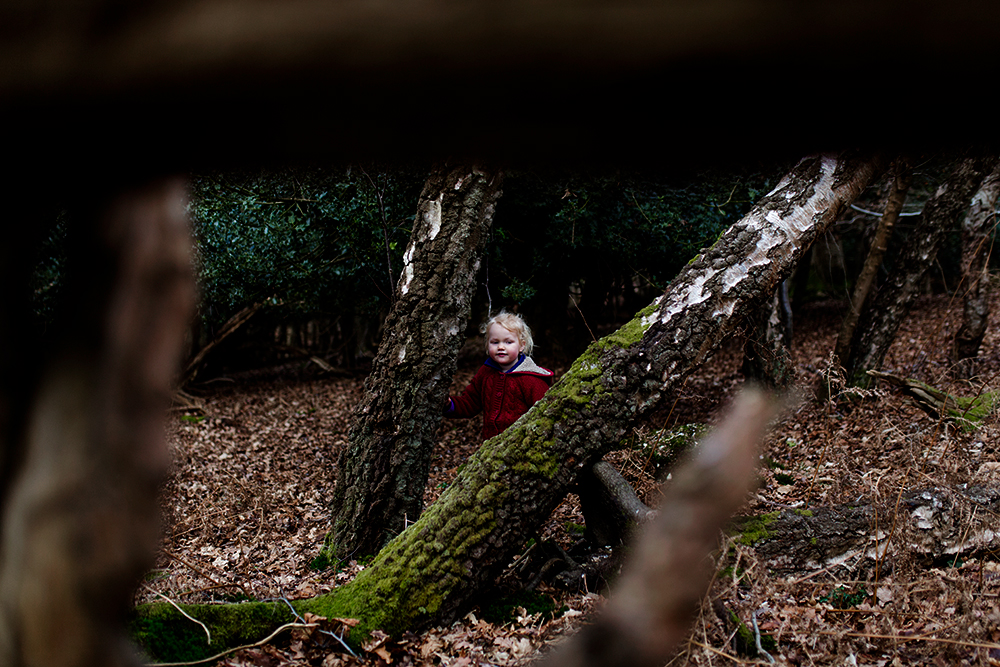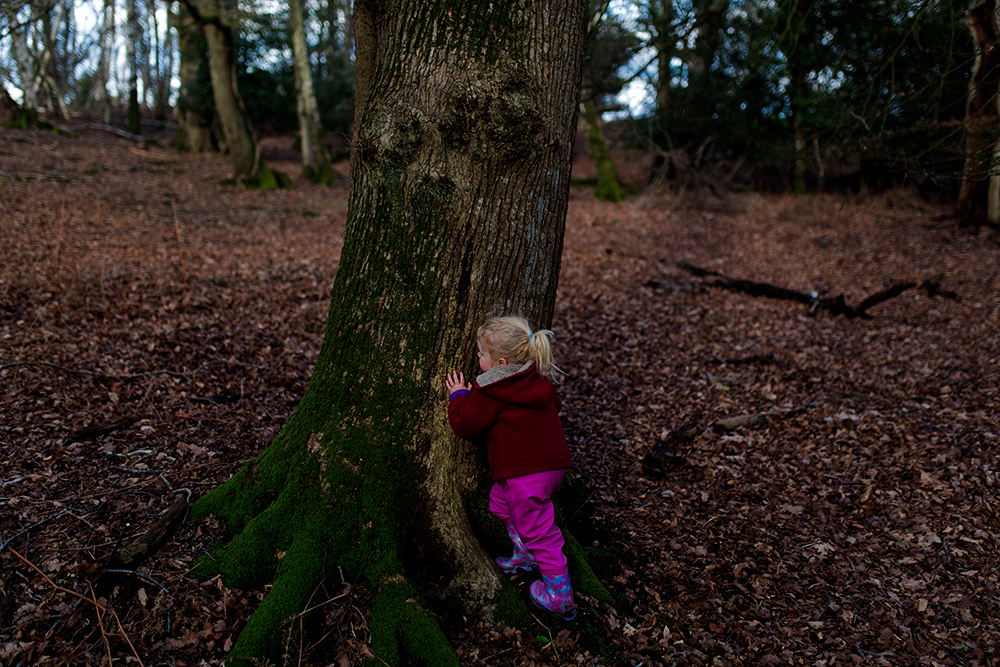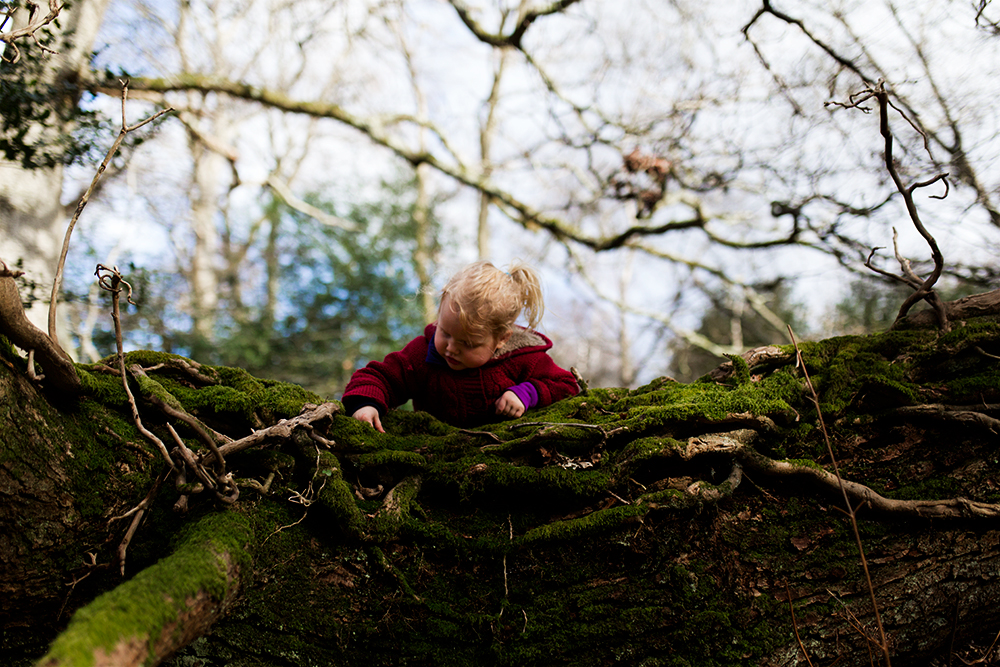 There's just been such a huge shift take place with her, it feels like she's grown up so much in the last month. She's becoming so independent and taking on more responsibility. It amazes me how quickly she learns and how fast she's developing, her mind is wide open and it's the most beautiful thing in the world to be able to witness.